Blessed are hearts that can bend; they shall never be broken."
~ Albert Camus
This Sunday we are going to Jerusalem. There, in Jerusalem, we will enter a love story. It is a love story from the heart of Jesus. As told in Matthew's gospel, the path to Jerusalem begins with the proclamation of John the Baptist: "I baptize you with water so that you will give up your sins. But someone more powerful is going to come, and I am not worthy even to carry his sandals. The Coming One will baptize you with the Holy Spirit and with fire" (v11).
From there, Jesus' heart opens at his baptism. His heart is tested in his showdown with the tempter in the wilderness. His heart reaches out in his call to the first disciples. His heart is fierce in casting out demons and meeting the opposition of religious authorities. His heart is wise in responding to tough questions and in teaching the curious. His heart is compassionate in offering healing to the hurting and nourishment to the hungry.
Now, as the story continues, the heart of Jesus is purposeful. This coming Palm Sunday our scripture from Matthew 21:1-11 presents Jesus' triumphal entry into Jerusalem. With joy the crowds shout "Hosanna, praises to the Descendant of David! Blessed is the one who comes in the name of the Holy One! Hosanna in the highest!"
Later, beyond the shouts of the crowd, Jesus' heart will bend. Hurt by betrayal he says to Peter, James and John, "I am so sad that I feel as if I am dying" (Matthew 26: 38). The heart of Jesus bends—yet it does not break. Jesus weeps, yet his tears are not lost. Beyond Gethsemane and the grave, the heart of Jesus opens wider than the rock blocked tomb, soaring free with life eternal.
This Sunday, our hearts will meet the heart of Jesus as he goes to Jerusalem and we go with him. We too are in the story. Our MCCDC Sanctuary will be reconfigured to move us closer to the action. We will be drawn in to the expansive heart of Jesus that holds a place for each of us. Through this love story we will know that during times when our hearts bend, we have an understanding companion in Jesus who will carry us through and keep our hearts from breaking.
I look forward to seeing you in Jerusalem at MCCDC for our Palm Sunday worship at 9:00 AM and 11:00 AM. The heart of Jesus bends yet does not break and ultimately is blessed, making blessings available to all through his faithfulness.
By Faith, Rev. Elder Dwayne Johnson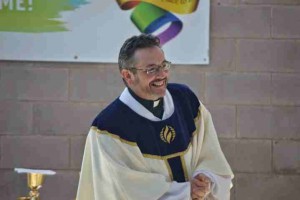 UPCOMING EVENTS APRIL 2017
HOLY WEEK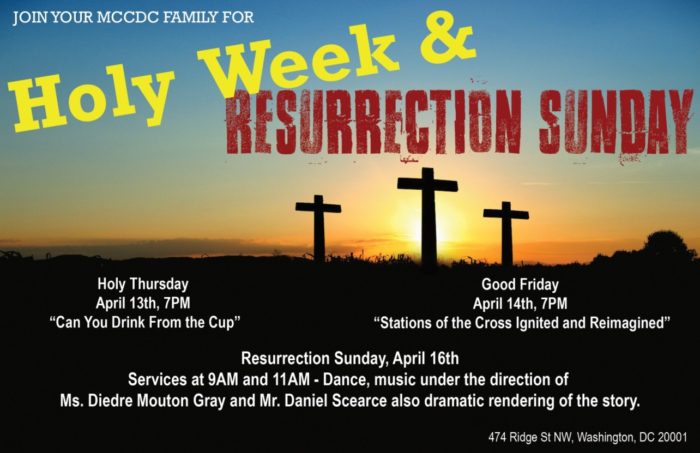 Easter Writing Workshop "Resurrection"April 26, 7:00-8:30 pm.
It's time for another exciting and meaningful Writing Workshop with Rev. Dr. Robin Gorsline, Writer-Theologian in Residence at MCCDC—Wednesday, April 26, 7:00-8:30 pm.
We will meet ten days after Easter, and the theme for the evening is "Resurrection: How Is It Happening in Your Life?" This is an opportunity to do as Rev. Dwayne recently said, "Don't just witness a miracle, be a part of it." In our time together, we will be encouraged to be as concrete as possible—resurrection is not just an idea, a theological construct, but an embodied reality.
And, if, for some reason you are not experiencing that rising, you will be encouraged to write about that. Rev. Robin will provide some writing prompts and suggestions for your own writing, and there will be an opportunity to share what we have written (but not required of any one).
This shorter, midweek format is designed to help busy people to take a break and experience the gift of conscious reflection on, and expression of, personal spiritual truths.
If you have questions, or wish to register, please contact Rev. Robin at RevRobin@MCCDC.com

New!!! MCCDC Google Plus and Instagam Pages!
Click the links below to visit now !!!
Click Here to see MCCDC Google Plus Page
Click Here to see MCCDC Instagram Page

MCC Eastern Network Spring Gathering. All are Welcome!

MCC Eastern Network Gathering 2017 Agenda
8:30 – 9:00 am Gathering and Registration (Light breakfast)
9:00 – 9:10 am Opening Prayer – Welcome
Leadership team and Pastor Kenny
9:10 – 9:40 am Church/Organization Sharing and Updates
9:40 – 10:00 am DC Rape Crisis Center Presentation for Sexual Assault Awareness Month
10:00 – 10:15 am Break and Picture
10:15 – 11:45 am Rev. Elder Tony Freeman, OCLH Presentation on Church Revitalization
11:45 – 12:00 pm Break and Set up for Worship
12:00 – 12:45 pm Worship
12:45 – 2:00 pm Working Lunch
Clergy, Lay Delegates, Non Parish based clergy, Ministry Leaders and participants, BoD/Treasurers, Young Adults [Local church resource sharing and Network future setting]
2:10 – 3:00 pm Roundtable Discussion Facilitated by Rev. Elder Dwayne Johnson
3:00 – 3:10 Break
3:15 – 3:55 pm Special Event featuring Music, Word and Spirit facilitated by David North
4:00 pm Sending Forth

Sexual Assault Awareness Month

In the United States April is Sexual Assault Awareness Month (SAAM). During April people raise awareness about sexual violence and how to prevent it. Since 2001, NSVRC has provided resources to help individuals and organizations plan SAAM activities in their communities and play a role in prevention throughout the year.
You can contact organizations in your state or community to learn more about activities planned for SAAM.
Click Here For More Information
Learn more about the history of SAAM.
Click Here For More Information about the History
Learn more of how you can get involved.
Click Here For More Information

MCC Conference for People of African Descent(PAD)
MEET ME IN ST. LOUIS!
Today I registered for the MCC Conference for People of African Descent, Friends and Advocates (PAD). This is the 9th PAD Conference. Through the years, I have been challenged and inspired at these conferences. I have received tools to help me be a better though imperfect advocate. I have also made friendships that provide mutual nourishment to keep doing the difficult yet joyful work of justice. I would like for at least twenty people from MCCDC to join me from August 3-5 in St. Louis.
See You in St Louis! Rev. Elder Dwayne
Click Here for Registration and Conference Information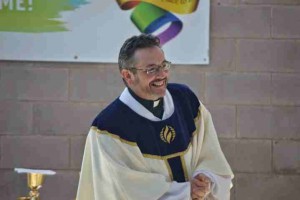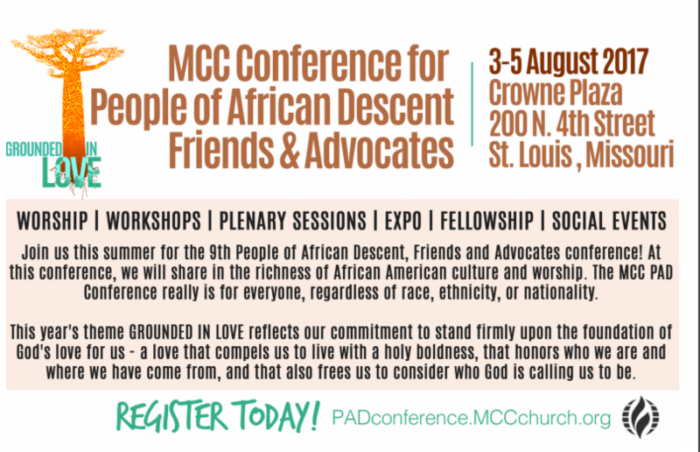 "Lenten Lunchtime Prayer"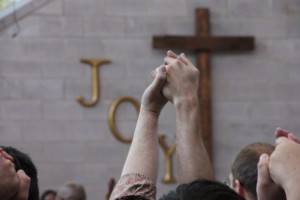 You are invited to join in the Weekly Wednesday Lunchtime Prayer throughout the Lenten season. During this time you can call into pray or present prayer requests or offer scripture or testimony
Call in number: 857-232-0476, Passcode 976702
This phone service, will run for 40 minutes (representing the 40 days Christ spent in the desert) starting at noon and ending a 12:40pm each Wednesday from Ash Wednesday until Easter week – from March 1 until April 12. Please contact Rev Cathy at revcathy@mccdc.com or call 202-638-7373

CHURCH NEWS
MCCDC 46th ANNIVERSARY CELEBRATION
Saturday May 6 at 6 p.m., Sunday May 7 at 9 a.m. and 11 a.m.
INVITATION TO TRANSFORMATION
Special Preaching Guest
Rev. David North
Plan to join us for special 46th Anniversary services. Saturday night will be a time of sharing a meal, lots of music, and a Spirit-led word from Rev. David North. Dinner will begin at 6 p.m. and flow into a great time of worship. Our Sunday services will celebrate our stories and the people who have made MCCDC a place of transformation through the years. The service will also include special music and a some surprises to inspire us forward to continue our journey of transformation.

Join the National Center for Transgender Equality

Join the National Center for Transgender Equality on Friday, June 9th for a Transgender Lobby Day on Capitol Hill!
NCTE works hard in Washington D.C. to fight anti-trans legislation and promote trans inclusive policies, but we need you here too. Your presence and personal stories provide the human experiences that change hearts and minds. When you make your voice heard, your lawmakers take note!
This year, we want legislators to know the trans community and understand that we are a powerful force for progress. We must make it clear that the trans community is strong and organized and stands in solidarity with other communities under attack around the country.
Sign up here to meet with your representatives one-on-one.
Sign up here to meet with your representative one-on-one
When: Thursday, June 8th – Friday, June 9th, 2017
Where: Washington, DC
Who should register?
• Transgender people
• Parents and families of transgender people
• Transgender rights advocates and allies
What to expect
You will connect with a network of advocates and supporters of trans equality while gaining the tools necessary to effectively lobby your representatives in D.C. and your home state.
Join dozens of others who will walk the halls of the U.S. Congress sharing personal stories and encouraging legislators to do the right thing by supporting transgender rights.Limited travel and housing assistance is available. We want legislators to hear your voice.
Click Here For More Information
If you have more questions about this or anything else related to Lobby Day, contact me at kmasen@transequality.org.
Kory
Kory Masen, Lobby Day Organizer
National Center for Transgender Equality
CONNECT WITH NCTE
National Center for Transgender Equality
1400 16th St. NW, Suite 510
Washington D.C. 20036

BIBLE IN 90 DAYS COMMUNITY FINAL MEETING!!!
Wednesday, 7 PM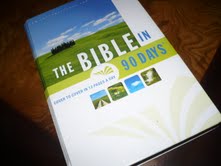 Please go to this blog page for more instructions and to follow along: Click here to enter the blog
The call in number for our community meeting times will be (641) 715-0632, Access Code: 190766, yet we encourage you to attend in person if you can.
Click here to see upcoming schedule: 2017-bible-in-90-days-schedule
If you have questions, contact Rev Cathy at revcathy@mccdc.com or 202-638-7373. Please call or email to let us know if you plan to participate. All are welcome.

THE YOUNG ADULTS MINISTRY POTLUCK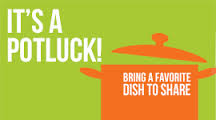 The Young Adults Ministry (YAMs) of MCCDC will be hosting a Potluck/Ministry meeting on Sunday, April 9th at 12:30pm in the Lower Level Conference room. We will be discussing and planning upcoming events. Please RSVP to MCCDC.YAMs@gmail.com to let us know if you are planning to attend and what item(s) you would like to contribute.

TUESDAY BIBLE STUDY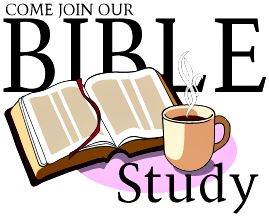 Please join the Tuesday Night Bible Study from 7-8 PM in the Welcome Hall. A time of community, fun learning and sharing. For more information please contact Dale Madyun-Baskerville at churchoffice@mccdc.com or 202-638-7373.

Save this date! Easter Spring Bazaar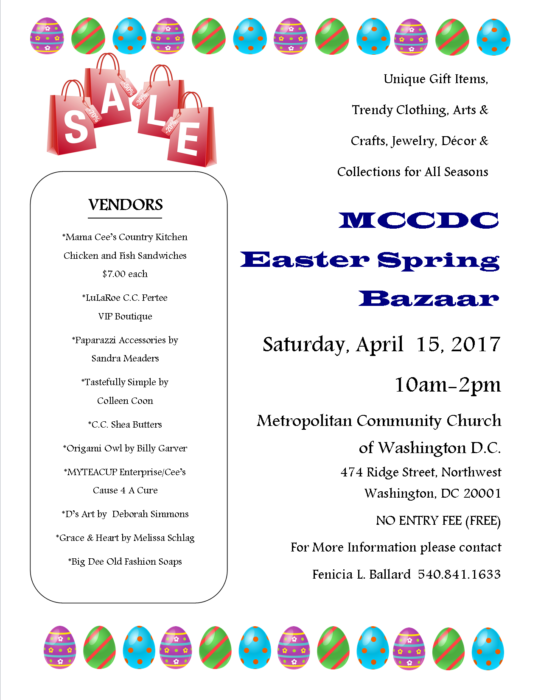 For More Information contact C.C. Petee at 240-305-9922 or Fenicia Ballard at 540-841 1633

MCCDC LIVE STREAMING
MCCDC is going live! We have an opportunity to use of our AV system to reach outside our walls to many people who may not be able to join us in person. To make this happen we must have a subscription service that will provide us the ability to stream our services, concerts and special events, and expand opportunities for participation in our bible studies and other activities remotely. The testing done so far with streaming has generated a lot of excitement, particularly by those who have been unable to visit our church.
You can be a part of making this happen in a number of ways: (1) pray for our reach beyond the walls of our church (2) join others in donating to cover the one-time annual cost of the service and associated AV training for our volunteers; and (3) consider joining the AV ministry.
You can contact the church office with questions at 202-638-7373 or churchoffice@mccdc.com.

ELECTRONIC GIVING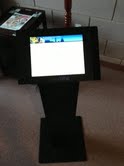 With EasyTithe, supporting the church is as simple as clicking a mouse or whipping out your smart phone.
Our new online system allows you to make a financial donation to the church with your credit card or direct debit from your banking account.
You'll be asked to set up your MCCDC EasyTithe Account. You can set it up to make a one-time/anytime donation or make a recurring donation.
You also can give by text 202-999-3841. Please contact the church office with questions at 202-638-7373 or churchoffice@mccdc.com.

YOGA CLASSES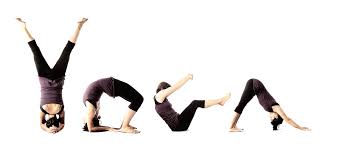 YOGA Classes at MCCDC! There is room for you!
To nourish your physical body in addition to your spiritual body. Yoga is held on Mondays from 7-8 PM. Hope to see you then. If you have questions or desire additional information please contact Rev. Cathy at revcathy@mccdc.com or 202-638-7373.
~ Namaste ("The Spirit in me honors the Spirit in you")

ADULT SUNDAY SCHOOL SCHEDULE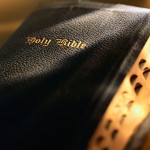 Adult Sunday School is held from 10:15 to 10:50. Please bring your coffee or tea to the upstairs conference room for the brief yet powerful time together. For more information contact Rose Herring at churchoffice@mccdc.com or 202-638-7373.

Jonah at Sight and Sound Theater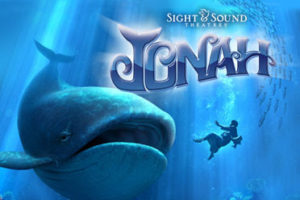 The Tuesday night Bible Study Ministry is sponsoring a trip to see the stage production of Jonah at Sight and Sound Theater in Lancaster, PA. The trip will be on Saturday Aug 19 leaving MCCDC by caravan at 8 AM and returning to MCCDC around 8 PM. This production will also complement the Tuesday Night Bible Study focus on the prophet Jonah in August. For more information please contact Dale Madyun-Baskerville at baskerd6109@gmail.com or 202-638-7373.
Click here to find out more information from about the show.