"I'm learning to trust that everything we encounter, every beauty and every tragedy, invites us deeper into God, deeper into our truest selves."
~Winn Collier from "Love Big, Be Well"
During this Season of Pridetide we are celebrating Pride by exploring ways to go deeper into our truest selves. We are looking at "Rising True" moments in scripture. Last Sunday, we launched the series through Nicodemus' encounter with Jesus. The rising true moment for Nicodemus is when he is born again through bringing together both his heart and his head. Moving forward, Nicodemus lives with courage that was previously dormant.
This Sunday, we see Jesus rising true in our scripture from Mark 2:23-3:6. The heart of Jesus is revealed when he confronts the religious authorities for the sake of compassion. Accused of dishonoring the Sabbath, Jesus meets their accusations with tough questions and compassionate actions. He allows his hungry disciples to harvest a few grains. Is not the Sabbath about feeding the hungry? And Jesus restores one with a withered hand. Is not the Sabbath about healing?
Debie Thomas writes, "It's a story about Jesus seeing people we're too holy to notice, and healing people we'd just as well leave sick. It's a story about a category-busting God who will not allow us to cling to anything less bold, daring, scary, exhilarating, or world-altering than love. . .nothing is more sacred than compassion. The true spirit of the Sabbath-the spirit of God-is love. Love that feeds the hungry. Love that heals the sick. Love that sees and attends to the invisible. . .There is only one absolute, and it is love."
See you Sunday at 9 AM and 11 AM as Jesus rises true and invites us to do the same.
By Faith,
Rev. Elder Dwayne Johnson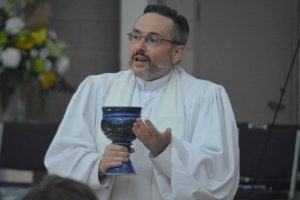 By Faith, Rev. Elder Dwayne Johnson

"UP COMING EVENTS"
THE PASTORAL CARE MINISTERS INVITE YOU!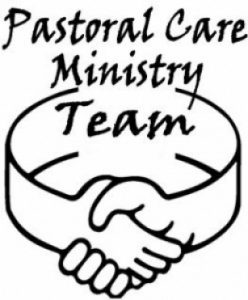 You Talk the Talk, Now Walk the Walk, If you have a heart for prayer and connection, then, THE PASTORAL CARE MINISTERS INVITE YOU! Come. Get to know us.
Join us for one of our half-hour sessions to be held Sun., June 3, 2018, after the 9 a.m. and 11 a.m. services.
We are a faithful group of believers, guided by Rev. Dwayne Johnson, and are dedicated to serving our church through prayer, comfort, and community-building.
We are all about spiritual growth and helping others in the various ways that speak to our individual strengths.
So, if you are ready to take the next step in your spiritual journey, grab a snack and come look us over. We'll be in the upstairs conference room and chapel, ready to answer your questions and receive your feedback.

Washington DC Pride Events 2018

MCCDC's Pride Outreach Ministry invites you to share our message of God's inclusive love for all people – at the 2018 Pride events! Let us reach people who are hungry and thirsty for a community that is inclusive, loving and creative!
MCCDC is partnering again with MCCs and other faith communities in the DMV area that share our message of faith & inclusion. Together we are a Pride coalition called "ChurchesUnitedInPride".
So, come out and be a part of Pride: Join us for the festivals and march with us in the Parade! Pride is a great way for us to be a collective rainbow breaking through the clouds of injustice and fear!
Pride dates:
Latinx Pride / La Fe – Saturday, June 2 (MCCDC)
Click here for more information on Latino Pride
Pride Interfaith Service – Wednesday, June 13 (MCCDC)
Click here for more Interfaith Service
Capital Pride – Parade Saturday, June 9 (Dupont Circle area) / Festival Sunday, June 10 (Pennsylvania Ave NW)
Click here for more Information on Capital Pride
If you have any questions about Pride, please contact Knut Panknin at knutpanknin@gmail.com

Capital Pride Needs You!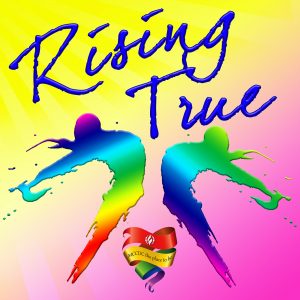 You can sign up to volunteer to help with Capital Pride Events by clicking on the link below.

La Fe 201, Saturday, June 2nd from 5:00 pm to 7:00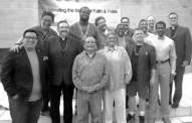 The Latino GLBT History Project and MCCDC cordially
invite you to celebrate the 12th annual DC Latinx
Pride. Join us Saturday, June 2nd from 5:00 pm to 7:00
pm to celebrate La Fe 2018 with appetizers, food and
refreshments. Admission is free and all are welcome.
Ana Gomez and Jose Gutierrez are the Masters of Ceremony. The program includes Rev Dwayne Johnson; Rev Cathy Alexander; Nancy Canas, President of LHP; Ryan,Bos, Capital Pride Alliance; Rev. Dr. Jorge Delgado and Rev. Alberto Jose Najera.
A bilingual panel will be moderated by Jose Gutierrez, founder of LHP and DC Latinx Pride,and the panelists Alexa Rodriguez from TransLatina, Gia Martinez from NOVASalud,Paty Hernandez from Casa Ruby, Ale Moz from La Clinica del Pueblo and Jesse Martinez
from LULAC Lambda. Thank you to our partners and sponsors MCCDC, The Mayor's Office on Latino Affairs, Brother Help Thyself, El Zol and The DC Center.

Night OUT at the Nationals, Tuesday, 05 June, 07:10 pm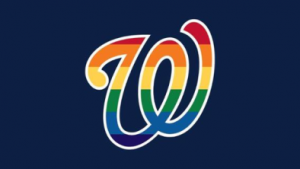 Join your MCCDC family at the Night OUT at the Nationals. Tuesday, June 5, 2018 when the Washington Nationals take on the Tampa Bay Rays at Nationals Park, game time is 7:10 PM. Tickets are $28 and must be purchased in advance by May 16th. They may be paid for at mccdc.com/donate or at the kiosk or by check. Please contact Rev Cathy with questions at revcathy@mccdc.com or 202-638-7373.

"CHURCH NEWS"
MCC General Conference Registration is open. REGISTER NOW by clicking onthe link below.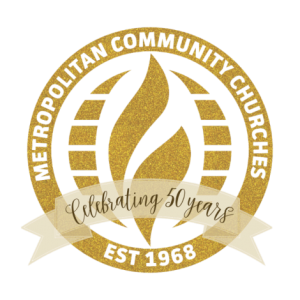 Please click here to check out this amazing conference and celebration.

Young Adult Ministry (YAM) Fund Raiser! Washington Mystics, Friday, July 13th
Tickets $25.00 will be sold
after both 9 am &
11 am worship services, now until
June 10th. Game Day: Friday, July 13th.
Where: Capital One Arena
601 F St NW
Washington, DC 20004
Time: 7:00 pm
Point of Contact: Chocolatté Miller at Chocolatte.Miller@outlook.com

JOIN THE FINANCIAL PEACE UNIVERSITY CLASS, Thursdays at 6 PM
Class Schedule:
•
• May 31, 2018 Lesson 4: Dumping Debt
• June 07, 2018 Lesson 5: Buyer Beware
• June 14, 2018 Lesson 6: The Role of Insurance
• June 21, 2018 Lesson 7: Retirement and College Planning
• June 28, 2018 Lesson 8: Real Estate and Mortgages
• July 05, 2018 Lesson 9: The Great Misunderstanding

Join Us on YouTube and subscribe to the MCCDC YouTube Channel!
Stay current on our video postings .
Click here to see more MCCDC Videos
MCCDC: 47 Years of Rising Strong

LOVE GOSPEL CHOIR 16 June, 5pm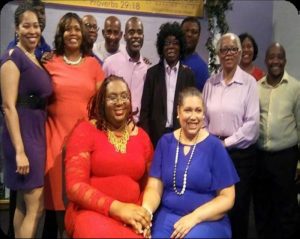 LOVE GOSPEL CHOIR Featuring Min. Diedre Mouton-Gray"LIVE"In Concert Saturday June 16 @5pm Metropolitan Community Church of Washington DC 474 Ridge St NW

MCCDC Pancake Breakfast, 17 June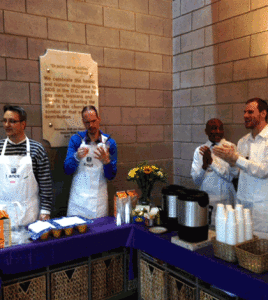 Come one come all to the pancake breakfast sponsored by your Pastors, Board of Directors and the Trustees on Jun 17, 2018. You will be our guests. We will cook and serve, so do not eat before coming to Church. This will be a fun and connecting time together. Please contact the board with questions at board@mccdc.com.

MCCDC Bible Study
Bible Study Book Review : "Don't Be Afraid Anymore: The Story of Reverend Troy Perry and the Metropolitan Community Churches"
"Don't Be Afraid Anymore: The Story of Reverend Troy Perry and the Metropolitan Community Churches"

Tuesdays, Bible Study from 7:00 – 8:00 PM in the Welcome Hall
For more information please contact Dale Madyun-Baskerville at the churchoffice@mccdc.com or call (202) 638-7373.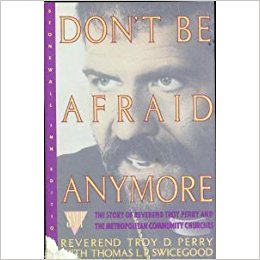 Come JoinBible Study to see the play "Jesus"
Sight & Sound Theaters
300 Hartman Bridge Road
(Route 896)
Ronks (Strasburg), PA 17572
800-377-1277
When August 18, 2018
Cost $79.00
Tickets can be purchase directly from Sight & Sound Web Site: Click Here To Purchase Tickets From Sight and Sound Sight
Leave from MCCDC Church at 11 am
Show Starts At 7 pm
Car Pool to and from location
Buffet Lunch is separate
Contact Dale Madyun-Baskerville :baskerd6109@gmail.com or 202 638-7373 for more information.

Toby's Dinner Theatre, 5900 Symphony Woods Road, Columbia, MD 21044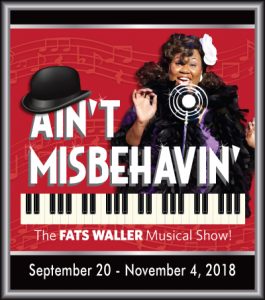 Ain't Misbehavin'
October 20, 2018, 6 PM Tickets $63.55, meet at Toby's, Money Due NLT Aug. 26, 2018, Contact Dale Madyun-Baskerville :baskerd6109@gmail.com or 202 638-7373 for more information.
'This joint will be jumpin' with Ain't Misbehavin', one of the most popular, well-crafted revues of all time and a Tony Award winner for Best Musical. The inimitable Thomas "Fats" Waller rose to international fame during the Golden Age of the Cotton Club with his infectious swing music. Ain't Misbehavin' evokes the delightful humor and powerful energy of this 'American original' with music made famous from uptown clubs to Tin Pan Alley to Hollywood!
Click below to see Buffet Menu that is Include

For questions or more information please contact Dale Madyun-Baskerville at churchoffice@mccdc.com or 202-638-7373.

The MCCDC Drama Team needs crew members.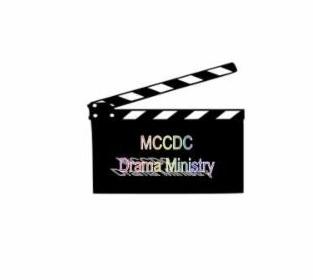 We are looking for anyone interested in helping with props, set décor, costumes, music. lighting, clean up, etc. If you have a passion and artistic flare for behind the scenes work and would like to join the drama team! The Drama Ministry meets on Mondays at 6:30 and performs on the Second Sunday of each month. If you are interested, please contact Jules at enjoyingtoday@hotmail.com or 336-419-7579.

Prayers for healing

Keith Richardson is in a nursing home near the church. Please continue to hold him in your prayers

MCCDC Intercessory Prayer Team (IPT)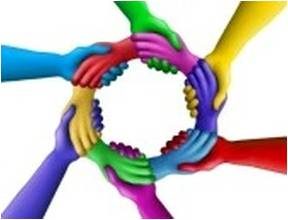 Thank You to all those who participated in the National Day of Prayer! If you took part in any of the events of the day, (Service, Call-In, 30 Minute Sign-up), The Intercessory Prayer Team would like to bless you with a Praying Hands Lapel Pin. You can receive your pin from one of the IPT members in the welcome Hall after the service. You can join us at our Prayer Meetings on the 2nd and 4th Wednesdays at 7:00.

Join our Worship and Arts Ministry!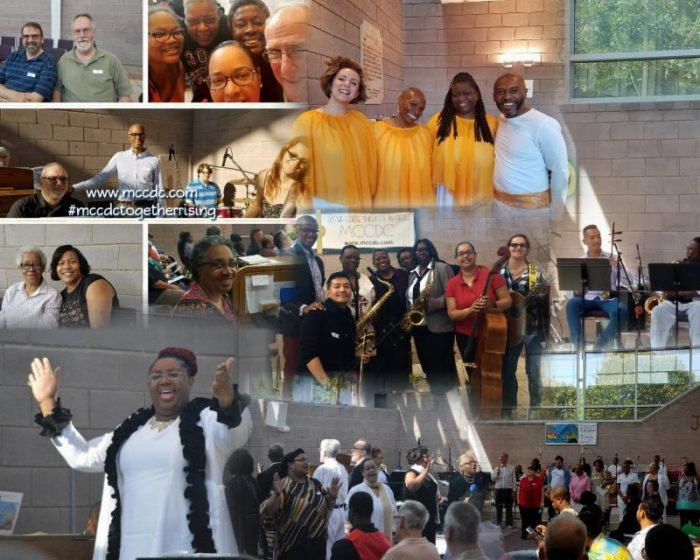 Ministry
Meeting Time
Contact
E-mail
9 AM Choir

Sunday

8:15 AM

Daniel Scearce
danscearce@aol.com
11 AM Choir

Thursdays

7:00 PM

Diedre Mouton Gray
msdeedeemusic@gmail.com
Dance
Every other Tuesday
5:00 – 6:45 PM
Cathy Batson
cathybatson1@verizon.net
Drama
Mondays
6:30 PM
Jules Christian
enjoyingtoday@hotmail.com
Eclectic Praise
Sundays
12:30 PM
Johanna Hardy
brassrat93@gmail.com