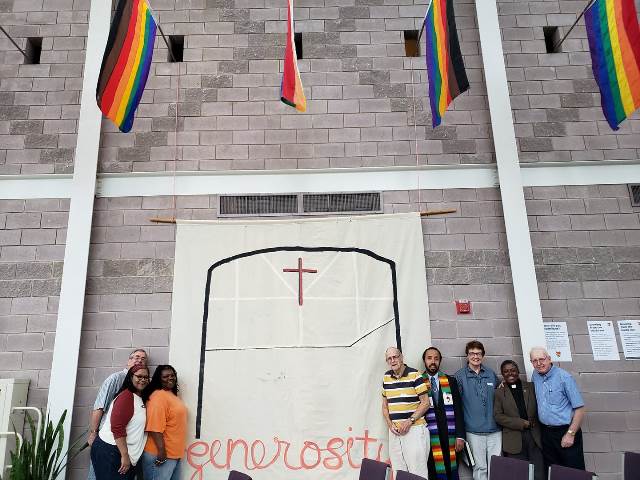 "God invites us to see people, care for people, and to advocate for a system that does not leave anyone behind." ~David Lose
One of MCCDC's Aspirations is "Building our Generous Home." It is important is ask the "why?" at the heart of this aspiration. The answer is clear: MCCDC seeks to build a generous home, not for the sake of mere accomplishment, but to help us to help others. We are called to care. We are called to build a house of care.
In our Scriptures this Sunday we observe both care and carelessness at play. In Ruth 3: 1-5 and 4:12-17 we see the building of a generous home with an impact on future generations. The faith of Naomi and Ruth, grounded in deep care, reverberates from David, to Jesus, to us!
Psalm 127 invites an ego check. The building of our generous home is not about us: "Unless the Lord builds the house, the builders labor in vain" (v 1). The house that God builds is not grounded in personal or institutional gain. Rather, it is a house of care that offers an open table that nourishes all.
In our Gospel from Mark 12: 38-44 we see the carelessness of religious authorities contrasted with the care of Jesus. Beyond appearances and places of honor, Jesus sees human need and invites his followers to view life through a more compassionate perspective.
Our Drama Ministry at 9 a.m. and 11 a.m. will be building a house of cards, using humor to raise an important question: are we building a generous home with a strong foundation?
This Sunday, we are pleased to welcome Guest Artist Rob Mercer at 11 a.m. Click on the video below for a preview.
Rob Mercer's GOD ALONE
See you Sunday at MCCDC, as together we seek to build a generous home that is not a house of cards but rather a house of care.

"UP COMING EVENTS"
Older Adult Ministry Potluck/Meeting, 11 November, 12:30 pm
Older Adult Ministry will be holding their monthly Potluck. All age 50 and above are welcome to join. For more information contact Dale Madyun-Baskerville at the church office 202-638-7373

"Congregational Meeting"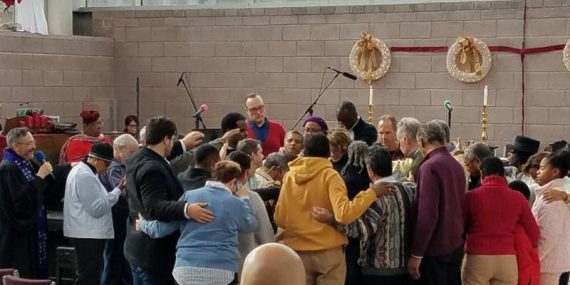 Please mark your calendars for the congregational meeting on Nov 18th at 12:30 pm.

Upcoming Events: Active Threat Response Training & CRIAC Relief Public Meetings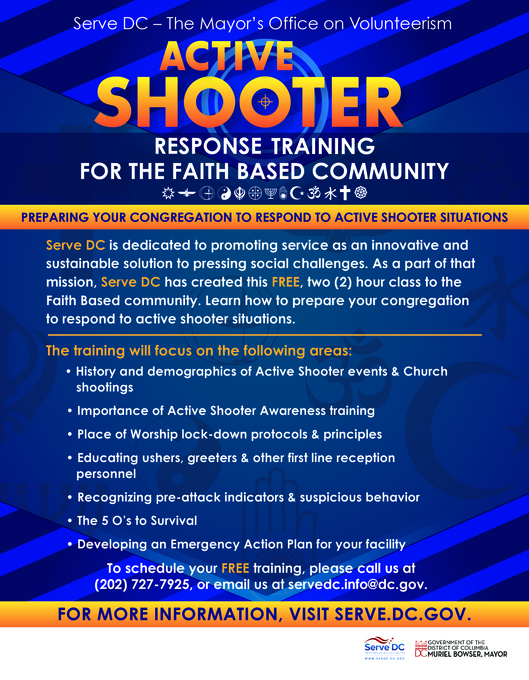 Click Here for More Information
Serve DC, The Mayor's Office on Volunteerism, will offer three Active Shooter Response Training opportunities, specifically designed for the faith community, that will help prepare congregations to respond to active shooter situations.
Friday, November 9, 2018
2:00 p.m. – 4::00 p.m.
Metropolitan AME Church
1525 M Street N.W.
Saturday, November 17, 2018
10:00 a.m. – 12:00 p.m.
The Temple of Praise
700 Southern Avenue S.E.
Saturday, December 1, 2018
9:00 a.m. – 11:00 a.m.
Asbury United Methodist Church
926 11th Street N.W.
If you or representatives from your house of worship are interested in attending one of the above sessions, please RSVP to religious.affairs@dc.gov.

It's A Personality Party! Friday, November 16th @ 7:00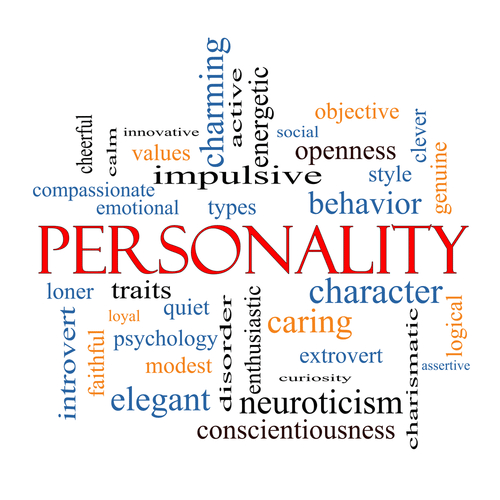 Do you want to better understand yourself, your partner, or your co-workers? Come to the information session on personality types. Tessin and Jules will facilitate a discussion on the strengths and challenges of our personalities.
The workshop is free. Dinner will be available for $5.00 or bring your own. All are welcome to attend.
For more information, please contact Jules @ enjoyingtoday@hotmail.com or 336-419-7579.

SAGE Table, our inter-generational LGBTQ Dinner,November 8, 6:30 PM

Just a reminder that we are looking forward to seeing many of you on Thursday at 6:30 PM at the DC Center for SAGE Table, our inter-generational LGBTQ dinner co-sponsored with Mary's House and made possible with support from the Office on Aging.
If plan to come and you have not yet RSVP'd, please do so at:
thedccenter.org/events/sagetable

"CHURCH NEWS"
Transgender Day of Remembrance, Date: Tuesday, 20 November, Time: 6:00 pm – 8:30 pm
Location: Metropolitan Community Church of Washington, DC (MCCDC), 474 Ridge St. NW, Washington, DC

Please join us for the Washington DC observance of the Transgender Day of Remembrance. Nationally, this is the 18th annual observance of the Transgender Day of Remembrance, which commemorates those who have been killed due to anti-transgender hatred. The 1998 murder of Rita Hester, a Boston transgender woman, sparked the Remembering Our Dead web project and a San Francisco candlelight vigil in 1999. Rita Hester's murder, like most anti-transgender murder cases, has yet to be solved.

Thanksgiving Day Service at 7 pm on Nov 21st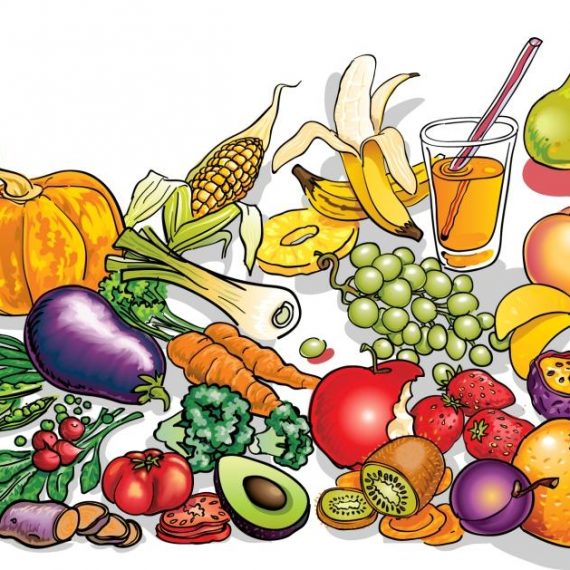 Thanksgiving Day service at 7 pm on Nov 21st. Featured speaker will be Rev. Jason Carson Wilson.
For more information please contact Rev Cathy at revcathy@mccdc.com or 202-638-7373.


Come Join MCCDC Team Walk To End HIV, December 01, 2018
CHECK-IN BEGINS: 7:30 AM
5K BEGINS: 9:15 AM
WALK BEGINS: 9:20 AM
MCCDC TEAM WILL MEET AT 8:15 AM NEAR REGISTRATION TENT. LOOK FOR MCCDC SIGN.
Registration:
General Walk Registration: $25.00
Student / Senior (60+) Walk Registration: $15.00
General Timed Run Registration: $35.00
Sleep Walker Registration: $40.00
For more information email Dale Madyun-Baskerville at baskerd6109@gmail.com or Rev Cathy Alexander at revcathy@mccdc.com or call or 202-638

Decorating The Sanctuary for Advent/Christmas on Dec 1 and Dec 6th.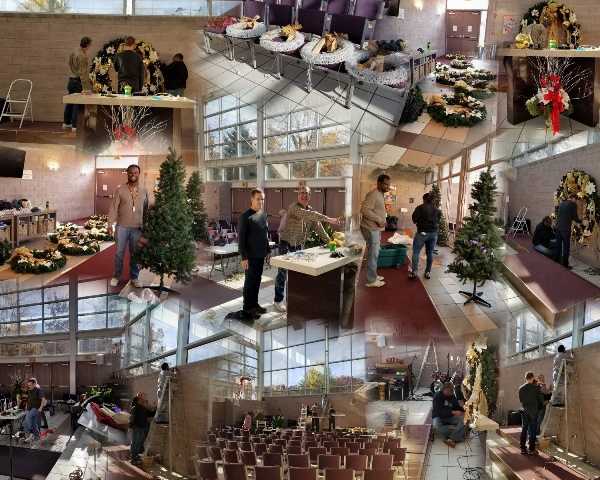 Calling all helpers:
We will again be decorating the sanctuary for Advent/Christmas on Dec 1 and Dec 6th. If you are interested in assisting please contact Rev. Cathy at 202-638-7373 or revcathy@mccdc.com.
Also we are cleaning out closets downstairs. If you are interested in helping please contact Rev. Cathy

Christmas Toy Drive, Donations will be received from nowthrough Sunday December 10th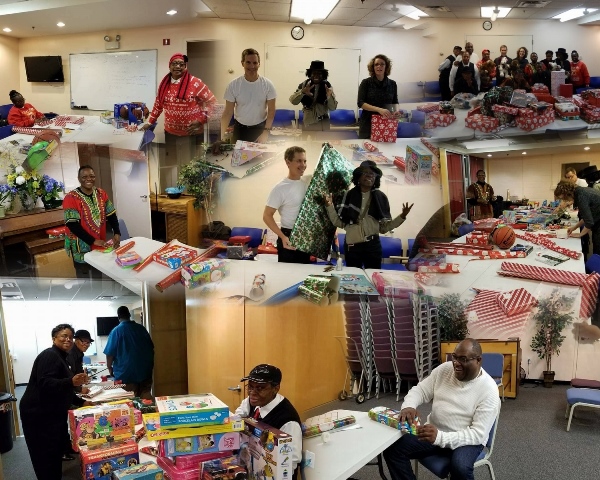 The children's toy drive is under way. This year MCCDC is partnering with the East River Family Strengthening Collaborative to bring toys to children in Ward 7.
Click here to read more about the work of the Collaborative
All are welcome participate however you can. For more information please contact Rev Cathy at revcathy@mccdc.com or 202-638-7373.

Share Food Network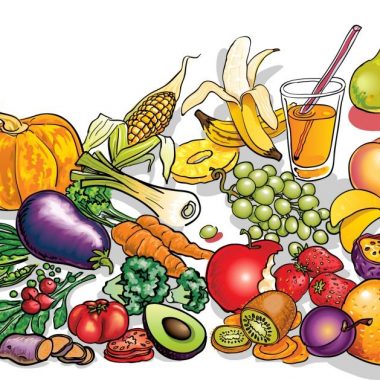 During this holiday season we have an increase in the amount of SHARE food baskets that are being distributed. If you have the time and heart to give please sign up for 2-3 hours to assist with holiday food pick up at the warehouse and delivery to the church.
Please call Sonia Grant at the church office 202-638-7373 or email Churchoffice@mccdc.com to give or volunteer your time for others.

MCCDC was chosen for innovative program through Wesley Theological Seminary to support young adult outreach and congregational development.
We now join with the other program participants for a two-year process of research, collaboration, and experimentation. An initial 10-month listening and learning process will enable MCCDC to consider the skills and interests of young adults in our neighborhood, understand our own congregational identity and gifts, and brainstorm ways to collaborate. We will then apply for a $20,000 grant to experiment with and track new innovations with young adults.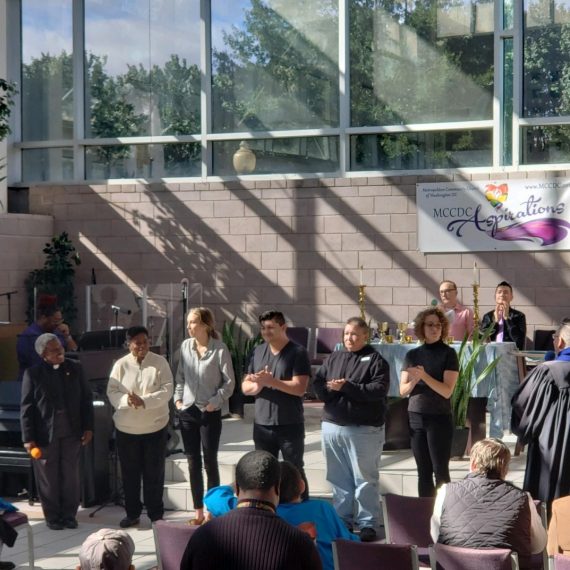 Team members Lauren Bennett, Rev Cathy Alexander, Elodie Huttner, Juan Garcia, Annie Kyle (Wesley), Robin Anderson.

MCCDC's Strategic Planning Next Phase
Thank you for those that participated in the Next Phase Workshop Gathering. Watch this space for additional information on how you can share your thoughts and ideas.For more information contact Rev Dwayne at revdwayne@mccdc.com.

MCC General Conference Registration is open. REGISTER NOW by clicking onthe link below.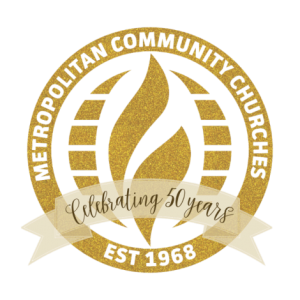 Please click here to check out this amazing conference and celebration.

Join Us on YouTube and subscribe to the MCCDC YouTube Channel!
Stay current on our video postings .
Click here to see more MCCDC Videos
Inspiration Videos, Metropolitan Community Church of Washington DC

"Ministry Spotlight"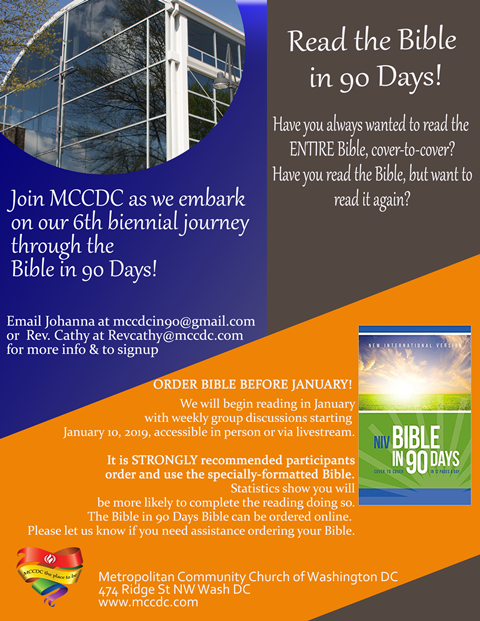 The Soundboard Ministry Needs YOU!!!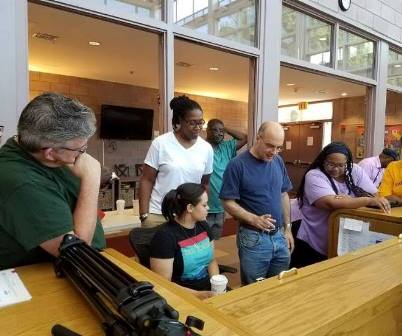 Soundboard volunteers are needed for 9am and 11am services. No experience needed. You will be trained on a state of the art soundboard, setting mics up for service and learning the technical side of handling the sound board. We would like to have you train at the 9am service and continue training at the 11am service but if your prefer to train only at one service you can.
Please contact me Michael Cunningham at mjcunningham2013@gmail.com or stop by to talk with any soundboard volunteer.

The Hospitality Ministry Needs Your Help!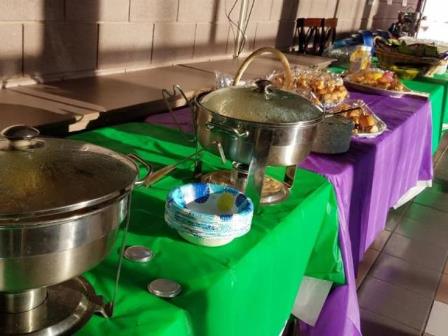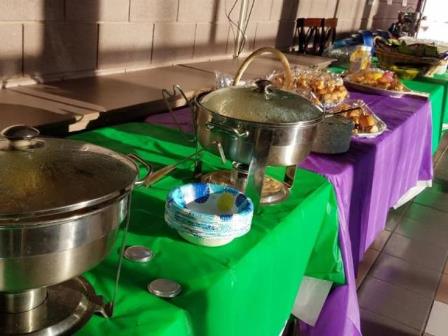 If you have hospitality items that you would be willing to bring in and support Sunday hospitality, please contact Sonia Grant in the church office at
churchoffice@mccdc.com or 202-638-7373.. Items for consideration are:
Coffee
Paper Coffee Cups (No Styrofoam)
Cookies
Fruit
Cakes
Yogurt
Sugar
Coffee Creamer
Granola Bars
Veggie Trays
Kool Aide
Fruit Juice
Bottle Water

MCCDC Bible Study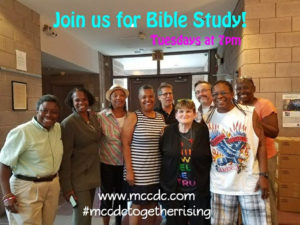 A time of community, fun, learning, and sharing!
Tuesdays, from 7:00 – 8:00 PM in the Welcome Hall
For more information please contact Dale Madyun-Baskerville at the churchoffice@mccdc.com or call (202) 638-737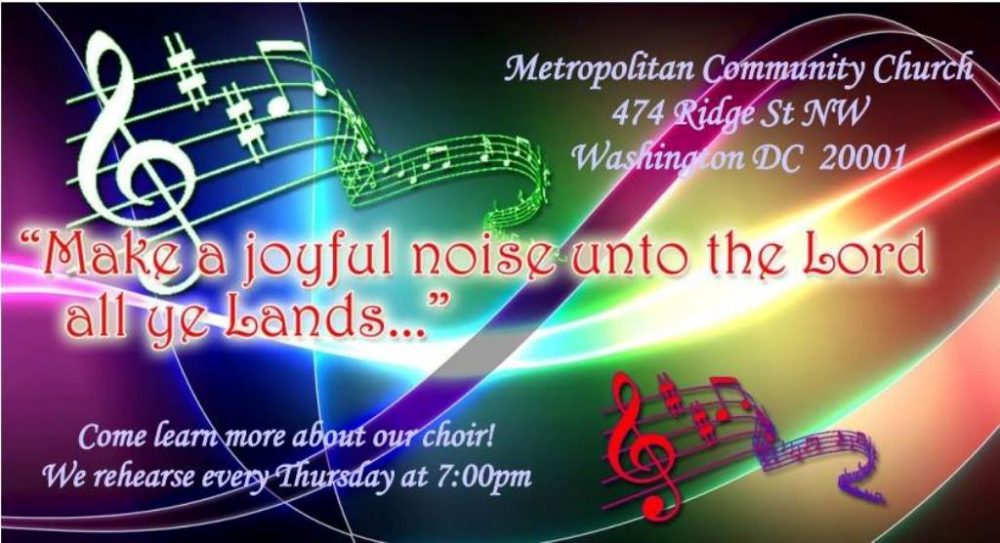 "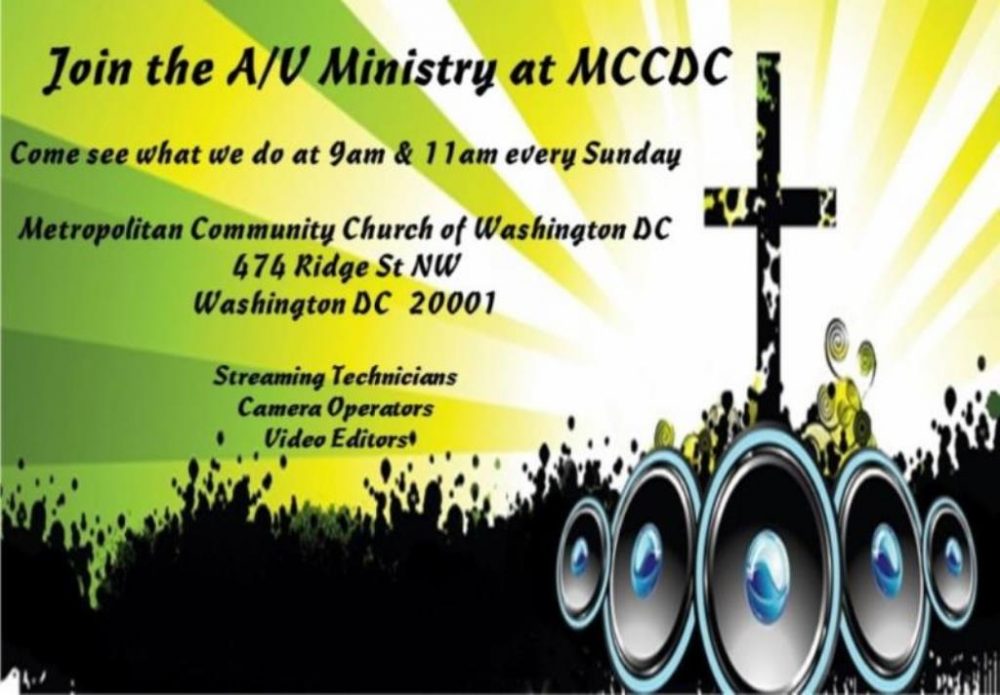 Prayers!
Please continue to hold in your prayers Keith Richardson and Fannie Woody who are in Nursing Homes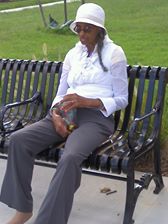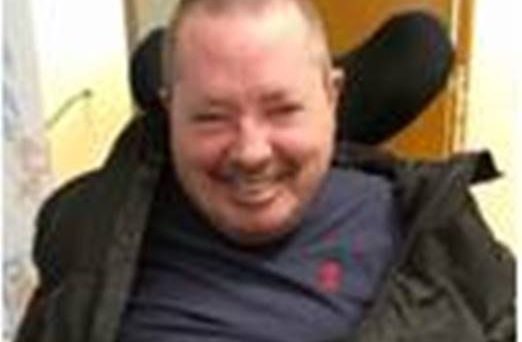 Join our Worship and Arts Ministry!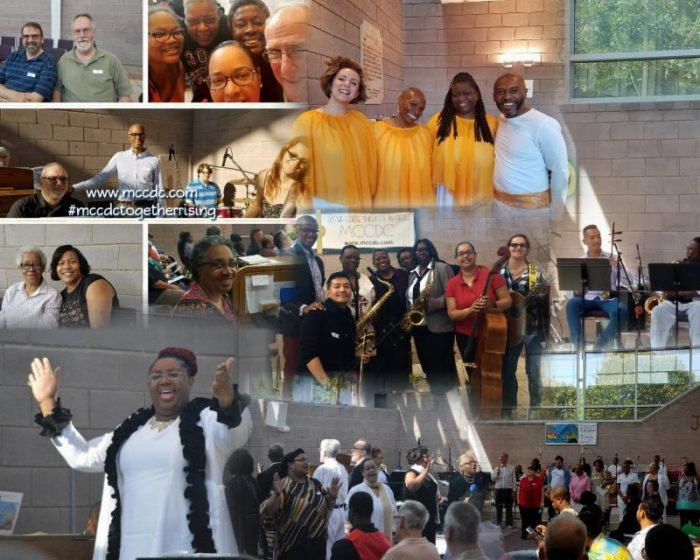 Ministry
Meeting Time
Contact
E-mail
9 AM Choir

Sunday

8:15 AM

Daniel Scearce

danscearce@aol.com
11 AM Choir

Thursdays

7:00 PM

Diedre Mouton Gray

msdeedeemusic@gmail.com
Dance
Every other Tuesday
5:00 – 6:45 PM
Cathy Batson
cathybatson1@verizon.net
Drama
Mondays
6:30 PM
Jules Christian
enjoyingtoday@hotmail.com
Eclectic Praise
Sundays
12:30 PM
Johanna Hardy
brassrat93@gmail.com