MCCDC and Unity Fellowship Church, DC 2nd Anniversary
"Set your life on fire. Seek those who fan your flames."~Rumi
This Sunday at Noon, Unity Fellowship Church of Washington, DC (UFCDC) and MCCDC will worship together to celebrate our two year partnership at 474 Ridge Street NW. We are combining all our worship services into one worship service, to include inspiring music, dance, drumming and witness. Following worship, we will overflow into a cookout and potluck.
In a world marked by division on every front, the experience of two congregations coming together offers a powerful message of love and unity.
Unity is in both of our names! It is the first word in the name of UFCDC. For MCCDC, it is the unity in the word community. Yet unity is not just about words. It is a way of sharing and being. Though our congregations each have a unique flair, we share the same Spirit. We both love God. We both love our community. We have hearts on fire to bring more of God's love into the world by working for justice.
The theme for the day is "Hearts on Fire." The message will be shared by our two congregations. The scripture for my part in the message is Romans 12: 11-12, "Never let the fire in your heart go out. Keep it alive. Serve the Lord. When you hope, be joyful. When you suffer, be patient. When you pray, be faithful."
I praise God for UFCDC and MCCDC and I'm deeply grateful for this coming Sunday, a day of worship and feasting together. See you Sunday at Noon!
By Faith,
Rev Elder Dwayne Johnson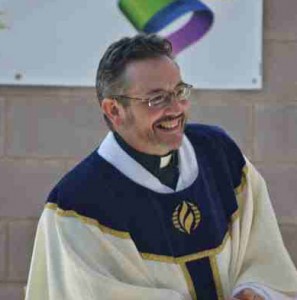 Financial Peace University,July 29th, 10 AM
Financial Peace University Starts at MCCDC on July 29th, 10 AM, Please JOIN US! This life-changing class is taught by Dave Ramsey and coordinated by Jacqueline Laughlin at Metropolitan Community Church of Washington D.C. in Washington, DC.
Click Here For More Information and Register for Class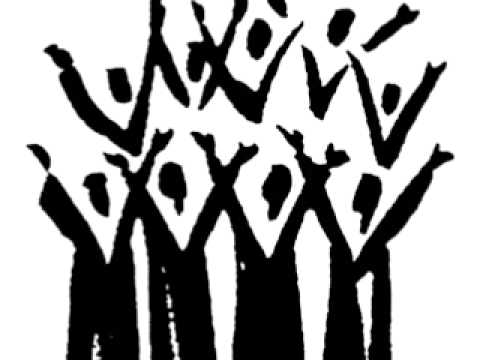 August 13th is MCCDC and UFCDC Partnership Sunday and Combined Church Cookout sponsored by MCCDC Older Adult Ministry and UFCDC
MCCDC and Unity Fellowship Church, DC will celebrate our 2nd Anniversary by having a joint worship service and cookout. Worship will begin at noon (NOTE WORSHIP TIME). The cookout will be followed by the service. For more information contact Robin Anderson at 252robin@gmail.com or contact the church office at churchoffice@mccdc.com
or 202-638-7373.

6TH ANNUAL BACKPACK 4KIDS
In partnership with the community outreach program at NBC4 Washington, we are collecting backpacks and supplies (or financial donations that would allow us to purchase those items).
It only takes $20 to equip one student with a backpack and supplies for the school year. Our goal is to provide 300 kids with backpacks and supplies for the coming year. We are also encouraging our neighbors to help with the backpack program by donating supplies! You can also reach out to folks at work or send donation requests to family and friends!! Help MCCDC help kids in our community!!
Here's how you can help:
• Donate a new backpack stuffed with school supplies or
• Donate securely online at www.mccdc.com/donate (select the "Donate" tab near the top, and choose "Backpacks 4 Kids" in the dropdown menu). SPONSORING 5 KIDS IS JUST $100!!!
If you would like to donate a backpack, the school supplies needed per backpack include:
• New backpack
• Two packs of loose leaf notebook paper
• Two dozen #2 pencils
• Two packages of cap erasers
• Three spiral composition books
• One yellow highlighter
• Eight plain folders with pockets and brads or loose leaf binder with dividers
• One package of 24 crayons and/or one package of colored pencils
• Small pencil or supply box or zippered supply pouch
• Two composition books
• Paper glue
• Box of Kleenex
• 2 packs of copy – white paper
• 12-inch ruler
• Calculator
We have big blue tubs in the Welcome Hall. Drop-off your donations during the week and before or after the Sunday Services. If you need more information, please contact Knut Panknin at knutpanknin@gmail.com . Our last collection date will be Sunday, August 27th .

CHURCH NEWS
Revival 2017: Ablaze with Praise, Sept 15-17, 2017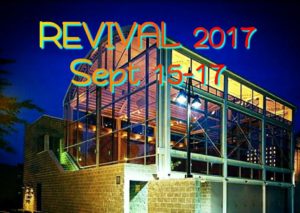 Friday, September 15, 2017
6pm — Community Gathering and Meal "Feed the Fire, Spirit and Body"
7pm — Service of Praise in Music and Song "Lost in Praise: Fan the Flames"
Saturday, September 16, 2017
9am — Community Service Project (TBA) "Fired Up for Service"
6pm — Community Gathering and Meal "Feed the Fire, Spirit and Body"
7pm — Healing Service "Refuel the Fire with Healing"
Sunday, September 17, 2017
9am and 11am Worship Services
Baptisms by Immersion
Washing of Feet
(Hospitality following)
Guest Revivalists:
Rev. Dr. Jamie Washington and Rev. Sam Offer of Unity Fellowship Church of Baltimore
Revivalist for the weekend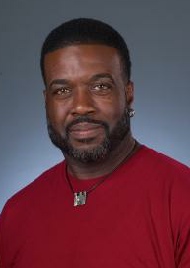 Reverend Dr. Jamie Washington, Ph.D, MDiv serves as the Co-Pastor of Unity Fellowship Church of Baltimore with Elder Harris Thomas. He has served as the Minster of Laity Relations for the Unity Fellowship Church Movement and is a part of the National Music Ministry Team. This year marks 40 years of service in Music Ministry. Dr. Washington is the President and Founder of the Washington Consulting Group.Click Here for More Information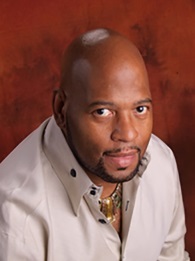 Reverend Sam Offer has served in music ministry for more than 40 years and currently serves as Minister of Community Relations and Outreach for Unity Fellowship Church, Baltimore, and is an ordained reverend in the Unity Fellowship Church Movement. He also serves as Vice President and senior consultant with the Washington Consulting Group, a Multicultural Organizational Development Firm located in Baltimore, MD. Click Here for More Information

You are invited to participate in MCCDC's Holy Conversation on Mental Health, Mental Illness and Addiction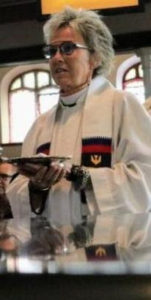 You are invited to participate in MCCDC's Holy Conversation on Mental Health, Mental Illness and Addiction: Eradicate guilt and shame
Saturday August 26 – Sunday August 27
Our guest speaker and facilitator is Rev. Sandra (SAM) Morris of MCC Toronto.
The round table time of conversation, instruction and healing will take place on Saturday August 26th from 2-5 PM.
Rev. Sam shares that we are perfectly made, even if it is difficult, challenging and downright debilitating sometimes. My thing is to talk about not changing, rather, learning to love who and where we are. We need to find a safe place in the world, in our families, in our communities and in ourselves, where we love and accept and cherish those 'unlovable' parts of ourselves.
Where we find the gifts of our illness, even if rejected, dehumanized, yes….AND…embarrassed, judged, or dismissed. If you would like to participate in the conversation or have questions, please contact Rev. Cathy at revcathy@mccdc.com or 202-638-7373.

Spiritual Writing Workshop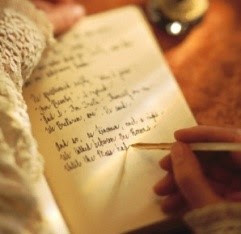 Rev. Robin Gorsline has announced a spiritual writing workshop on Wednesday, August 30, at 7 pm in the downstairs conference room at MCCDC. We will focus on the importance of writing in engaging a rich spiritual life, as well as how to continue writing together.
This will be a bit different in that Rev. Robin is taking a leave after this session from offering more such gatherings. He is doing this in response to what he feel is the call of God on his life to devote more energy and time and focus on his own writing in poetry and theology.
In conversation with Rev. Dwayne and Rev. Cathy, he has acknowledged how much he enjoys and values these workshops, especially the amazing gifts shared by participants. He has told them that he is deeply committed to our wonderful community at MCCDC and wants to see it grow and become ever more the movement God calls us to be. However, he has come to realize that in putting together various workshops and programs, and responding to other requests for activities, he loses the momentum and focus God keeps telling me to engage in his own work.
So, the time on August 30 will be a time to focus on the centrality of writing to the spiritual life. Rev. Robin also hopes that one or more participants might be willing to step up and keep this shared work going. Come on August 30, not as an ending but as a new beginning.
Please contact Rev. Robin with any questions at RevRobin@MCCDC.com Light, healthy snacks will be provided (feel free to bring something to share as well).

Attention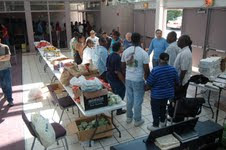 The SHARE ministry has been paused until further notice. If you would like more information about this ministry or if you would like to volunteer, please contact the church office at churchoffice@mccdc.com or 202-638-7373.

MCCDC Drama Ministry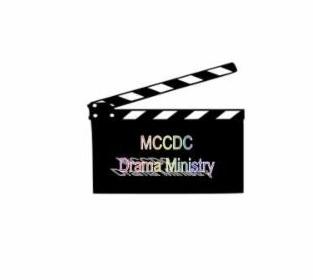 As the MCCDC Drama Ministry Team, we nurture and utilize our talents to bring glory to God. We enhance and empower our spiritual community through innovative means of drama, story-telling, music, dance and mime. We contribute our creativity for the out reach and growth of the church. You can contact Jules at enjoyingtoday@hotmail. com or call 336-419-7579
Our first practice will be on Monday, July 31st @ 6:30 PM!

Older Adult Ministry Atlantic City Resort Hotel and Casino Bus Trip
October 7, 2017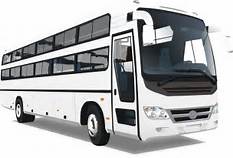 Departs MCCDC: 7: 00AM
Arrives At Atlantic City: 11 AM
Departs Atlantic City: 7:00 PM
Arrive back at MCCDC 11:00 PM
Cost: $50.00
MUST PAY IN ADVANCE
$25.00 Slots Cash dollars with
$25.00 FOOD VOUCHER
Make checks payable to George Barbari
DEADLINE: October 01, 2017,*NO LAST MINUTE CANCELLATION AND ABSOLUTELY NO REFUNDS*
Any First time Comers Please provide date of birth & home address with Check!
For more information – Call Ace Barbari Cell 703-303-2934

MCCDC Membership Class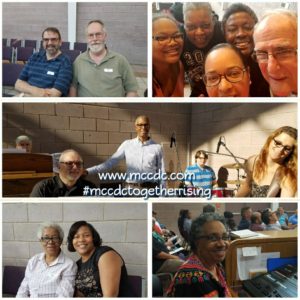 If you have questions about MCCDC and what membership is about, class will be held on August 20th from 12:30 to 2:30 in the lower level conference room. All are welcome to attend. A light lunch will be served. PLEASE register so that we may have enough food and materials. Contact Rev Cathy at revcathy@mccdc.com or 202-638-7373.

Theological Study to Liberia
Help Lauren's Angels travel to Libera by donating to her travel:
Join Lauren's Angels:
Our Intern, Lauren Bennett is going to Liberia as a part of her MDiv at Wesley Theological Seminary. This immersion trip will be led by Rev. Dr. Asa Lee. Founded in 1820 by American emancipated slaves, students will learn about Liberia's deep and intertwined history with the US and the American Protestant church; from support in the 19th Century from benevolent Christian missionary societies to contemporary support in the face of Civil War, poverty, and Ebola. The pivotal role of the church in areas of economic development, healthcare and education will be of central interest on this immersion and Liberia's resilience and perseverance will be instructive and formative to participants in this immersion. When Lauren returns she will host an event to share of her time abroad.
You can help her raise the $3,600 needed for the trip by becoming one of her angels. Angels will receive special updates and readings before and during her immersion. Anyone can become an angel at any level $1 to $1,000!
Thank you for your support through prayer and finances!

Strategic Planning and Guiding Kickoff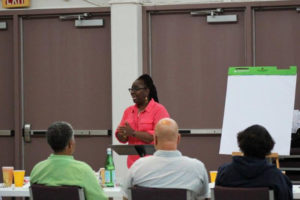 Recently MCCDC redeveloped our mission and aspirations statement. We are now poised to continue that work to map out the specific path to achieve what God has for us next as a congregation. If you are interested in contributing to this team, please contact Rev. Dwayne at revdwayne@mccdc.com or Rev. Cathy at revcathy@mccdc.com or 202-638-7373.

RECYCLING is COMING!!
Throughout the Bible God teaches that we are stewards of our world. To be better stewards, MCCDC will soon begin recycling. Until we roll out a full-blown recycling program, we are asking everyone to do two things. First, we generate a lot of paper waste like left behind bulletins, newspapers and magazines. Please take these items home with you to recycle. Second, DC outlawed styrofoam in 2014. We appreciate people contributing cups and plates to the church, yet to be in compliance with the regulation we cannot accept styrofoam items any longer. If you want to contribute, please bring paper items—better yet buy ones that contain recycled material already! Thank you so much for your generosity and spirit of service.

TUESDAY BIBLE STUDY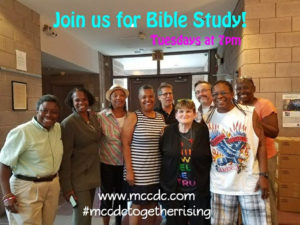 Please join the Tuesday Night Bible Study from 7-8 PM in the Welcome Hall. A time of community, fun learning and sharing. For more information please contact Dale Madyun-Baskerville at churchoffice@mccdc.com or 202-638-7373.

MCCDC LIVE STREAMING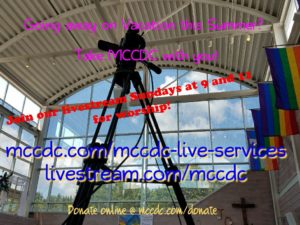 MCCDC is going live! We have an opportunity to use of our AV system to reach outside our walls to many people who may not be able to join us in person. To make this happen we must have a subscription service that will provide us the ability to stream our services, concerts and special events, and expand opportunities for participation in our bible studies and other activities remotely. The testing done so far with streaming has generated a lot of excitement, particularly by those who have been unable to visit our church.
You can be a part of making this happen in a number of ways: (1) pray for our reach beyond the walls of our church (2) join others in donating to cover the one-time annual cost of the service and associated AV training for our volunteers; and (3) consider joining the AV ministry.
You can contact the church office with questions at 202-638-7373 or churchoffice@mccdc.com.

ELECTRONIC GIVING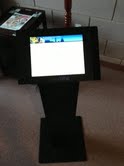 With EasyTithe, supporting the church is as simple as clicking a mouse or whipping out your smart phone.
Our new online system allows you to make a financial donation to the church with your credit card or direct debit from your banking account.
You'll be asked to set up your MCCDC EasyTithe Account. You can set it up to make a one-time/anytime donation or make a recurring donation.
You also can give by text 202-999-3841. Please contact the church office with questions at 202-638-7373 or churchoffice@mccdc.com.

YOGA CLASSES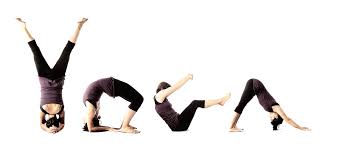 Yoga will be on break for the summer. Please watch this spot in the fall for the return of the class. If you have questions, please contact Rev Cathy at revcathy@mccdc.com or 202-638-7373.
~Namaste~

Adult Sunday School Taking a Vacation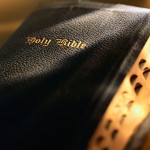 Adult Sunday School is taking a Vacation Break for the summer and classes will resume after Labor Day. We look forward to seeing you in September!

Jonah at Sight and Sound Theater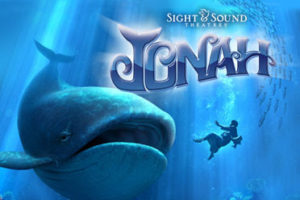 The Tuesday night Bible Study Ministry is sponsoring a trip to see the stage production of Jonah at Sight and Sound Theater in Lancaster, PA. The trip will be on Saturday Aug 19 leaving MCCDC by caravan at 8 AM and returning to MCCDC around 8 PM. This production will also complement the Tuesday Night Bible Study focus on the prophet Jonah in August. For more information please contact Dale Madyun-Baskerville at baskerd6109@gmail.com or 202-638-7373.
Click here to find out more information from about the show.