Unlike a drop of water which loses its identity when it joins the ocean, humans do not lose their being in the society in which they live. Our life is independent. We are born not for the development of the society alone, but for the development of our self as well. ~B. R. Ambedkar
The New Year brings with it a variety of culinary traditions to start the year with good luck. Some eat black eyed peas or hoppin' john or pork and sauerkraut or grapes or pomegranates or fish or a variety of other foods depending on your geography and heritage. The reason we follow these traditions is so that we can enter the New Year on the good note, and to presumably attract abundance and prosperity in the coming year. In addition to these culinary delights, some spend New Year's Eve in prayer for God's guidance and wisdom to face whatever the future may hold, some party, and some simply go to bed. Whatever your tradition, I hope you were pleased and blessed to put it into practice.
I received a voice mail recently that said, "Let's pray together that things will flow like sweet water this year." I firmly believe that grace and peace are indeed flowing like a river over you and over me. God's grace invites each of us to move in newness of life with awe and wonder and that certain "Joi de vivre (Joy of living)". Some find themselves immobile with the grace flowing around them. Some find themselves swept away along with the current. However we experience that grace from God, it can help us to be better, stronger, wiser and on a firm foundation as a result.
This Sunday we will have a contemporary reading from a poem by Audre Lourde, and a scripture passage from Mark 1: 4-11. Click Here to Read the Scripture
The Mark passage tells an account of John the baptist and the baptism of Jesus. Click to read the passage. We will talk about fresh water for the New Year as well as participate in a water ritual to carry us forward. Plan to join us at 9 or 11.

"UP COMING EVENTS"
Theological Study to Liberia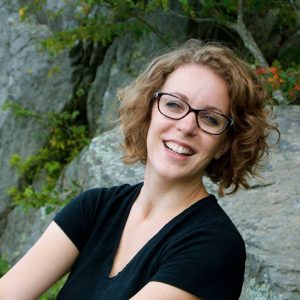 Help Lauren's Angels travel to Libera by donating to her travel:
Join Lauren's Angels:
Our Intern, Lauren Bennett is going to Liberia as a part of her MDiv at Wesley Theological Seminary. This immersion trip will be led by Rev. Dr. Asa Lee. Founded in 1820 by American emancipated slaves, students will learn about Liberia's deep and intertwined history with the US and the American Protestant church; from support in the 19th Century from benevolent Christian missionary societies to contemporary support in the face of Civil War, poverty, and Ebola. The pivotal role of the church in areas of economic development, healthcare and education will be of central interest on this immersion and Liberia's resilience and perseverance will be instructive and formative to participants in this immersion. When Lauren returns she will host an event to share of her time abroad.
You can help her raise the $3,600 needed for the trip by becoming one of her angels. Angels will receive special updates and readings before and during her immersion. Anyone can become an angel at any level $1 to $1,000!
Thank you for your support through prayer and finances!

Creating Change Conference,January 24-28, 2018

Creating change is an opportunity to gather, learn, respond and resist. Volunteer opportunities are available and a free day admission is available for those who volunteer 4 hours. You may volunteer to staff the Elder Suite, the MCC vendor table, the interfaith service and much more. Please see Rev Cathy for more information and how to sign up to support MCCDC and the conference. revcathy@mccdc.com or 202-638-7373.
Please click here to find out about the major conference sponsored by the National LGBTQ Task force

MCCDC 2018 Offering Envelopes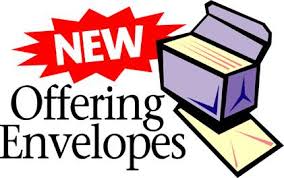 For 2018 we will be using a different system for offering envelopes. New envelopes will not have numbers. Packets will be distributed
starting Sunday December 17th. For your giving envelopes please see Sonia Grant at the information station after service or call 202-638-7373.

2017 End of Year Financial/Giving Statements
End of year financial statements will be available in the welcome hall from Sonia Grant starting January 14. If not picked up they will be mailed out on Jan 30, 2018

YOU90, Jan 18 – Apr 19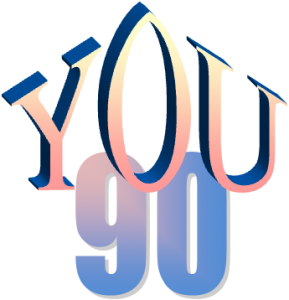 YOU90 encourages thoughtful consideration, learning and action surrounding the tenets of Matthew 22: 37-40… Love God, self, neighbor. This 90 day course will provide study and community engagement opportunities to co-create spiritually, mindfully and bodily. This Discipleship Program will run from Jan 18 – Apr 19. For more information, please contact Rev Cathy Alexander ot revcathy@mccdc.com or 202-638-7373

CHURCH NEWS
Come Join MCCDC Bible Study to see the Play Jesus at Sight & Sound Theatres -" Where they Bring the Bible to Life on Stage"
Sight & Sound Theatres
300 Hartman Bridge Road
(Route 896)
Ronks (Strasburg), PA 17572
800-377-1277
When August 18, 2018
Cost $79.00
Money due by Feb. 6 2018
Leave from MCCDC Church at 8 am
Car Pool to and from location
Buffet Lunch is separate
Contact Dale Madyun-Baskerville :baskerd6109@gmail.com or 202 638-7373 for payment in CASH OR CHECK ONLY.

Join Us on YouTube and subscribe to the MCCDC YouTube Channel!
MCCDC: Together Rising: Who We Are — May 2017
Stay current on our video postings and help us in our goal of more than 100 subscribers to qualify for a custom MCCDC link that will help us reach more people."

MCCDC SHARE Program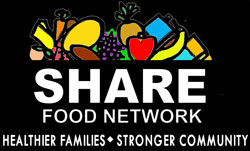 MCCDC Thanks you for your support! The share program is temporary paused until further notice.

Join MCCDC AV ministry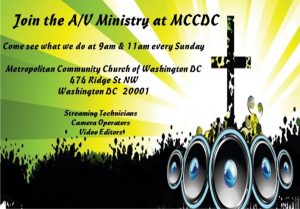 If you have questions, please contact Johanna Hardy at nerd4mit@aol.com

Middle Adults Ministry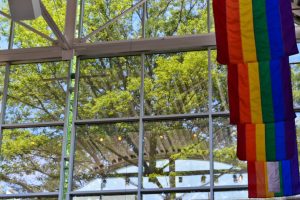 Middle Adult Ministry Information Session
There will be a meeting to discuss the Middle Adult Ministry (The Yelders), on Sunday, January 14th after both the 9:00 and 11:00 services in the Chapel.
This ministry would be a place for those adults, in between the young and older adult ministries, to share common experiences, joys, fears, and of course to form deeper friendships and have fun.
This ministry will be a collaborative effort, but we are currently looking for someone who is willing to coordinate the Middle Adults. If you have any questions or are interested in coordinating, please contact Jules Christian at enjoyingtoday@hotmail.com or 336-419-7579 or Greg Snyder at gcsnyder01@aol.com

MCCDC Intercessory Prayer Team (IPT)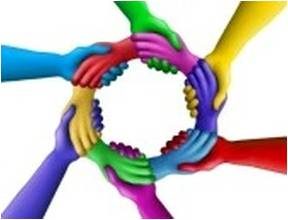 Kick Off The New Year With Prayer!!! The Intercessory Prayer Team is hosting an evening of Prayer and Praise as we celebrate and dedicate this new year of 2018!!!
Friday, January 12th @ 7:oo-8:30 PM. Refreshments to follow In preparation, all who wish can join us in fasting from Monday 1/8/18-Friday1/12/18. (fast as you are led by the spirit and after consulting with your Dr.)For questions please contact Rev. Jules Christian at enjoyingtoday@hotmail.com or 336-419-7579.


Tyrone Washington is in a nursing home near Dupont Circle. Please continue to hold him in your prayers



Keith Richardson is in a nursing home near the church. Please continue to hold him in your prayers.

Join our Worship and Arts Ministry!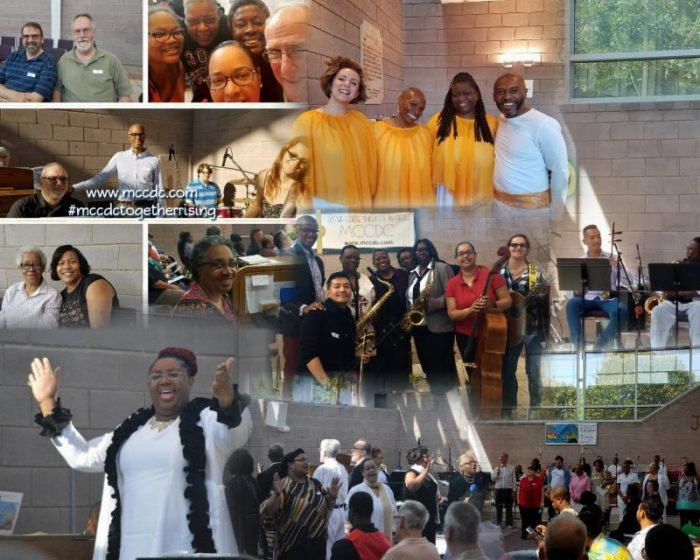 Ministry
Meeting Time
Contact
E-mail
9 AM Choir

Sunday

8:15 AM

Daniel Scearce

danscearce@aol.com
11 AM Choir

Thursdays

7:00 PM

Diedre Mouton Gray

msdeedeemusic@gmail.com
Dance
Every other Tuesday
5:00 – 6:45 PM
Cathy Batson
cathybatson1@verizon.net
Drama
Mondays
6:30 PM
Jules Christian
enjoyingtoday@hotmail.com
Eclectic Praise
Sundays
12:30 PM
Johanna Hardy
brassrat93@gmail.com

TUESDAY BIBLE STUDY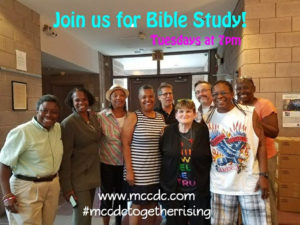 Please join the Tuesday Night Bible Study from 7-8 PM in the Welcome Hall. A time of community, fun learning and sharing. For more information please contact Dale Madyun-Baskerville at churchoffice@mccdc.com or 202-638-7373.

MCCDC LIVE STREAMING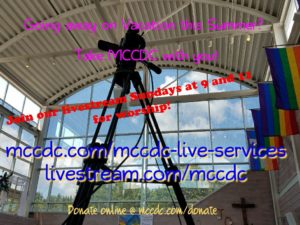 MCCDC is live! We have an opportunity to use of our AV system to reach outside our walls to many people who may not be able to join us in person. To make this happen we must have a subscription service that will provide us the ability to stream our services, concerts and special events, and expand opportunities for participation in our bible studies and other activities remotely. The testing done so far with streaming has generated a lot of excitement, particularly by those who have been unable to visit our church.
You can be a part of making this happen in a number of ways: (1) pray for our reach beyond the walls of our church (2) join others in donating to cover the one-time annual cost of the service and associated AV training for our volunteers; and (3) consider joining the AV ministry.
You can contact the church office with questions at 202-638-7373 or churchoffice@mccdc.com.

ELECTRONIC GIVING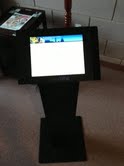 With EasyTithe, supporting the church is as simple as clicking a mouse or whipping out your smart phone.
Our new online system allows you to make a financial donation to the church with your credit card or direct debit from your banking account.
You'll be asked to set up your MCCDC EasyTithe Account. You can set it up to make a one-time/anytime donation or make a recurring donation.
You also can give by text 202-999-3841. Please contact the church office with questions at 202-638-7373 or churchoffice@mccdc.com.