Four years ago, I stepped in the sanctuary of MCCDC for the first time. I was visiting Washington, DC for scholarship weekend at Wesley Seminary and decided to check out the local church with Rourke O'Donnell and his mom. Rourke and I talked about the dreams we had for MCC, the ways we wished to serve God's people, and the shared excitement and nervousness we felt about living in DC. Rourke spoke beautifully about wanting to be a chaplain while I discussed the desire to create embodied worship. We got lost on our layered bus trip, took some wrong turns, but eventually made it into worship, laughing and relishing in this time together.
Rourke started seminary that year while I was set to join him the next year. In his preparation and his start, he messaged me about his visions and delight of being on campus and starting this seminary journey. Devastatingly, a few weeks into the start of his first semester, he suddenly died.
At MCCDC and at Wesley, a chalice and paten where given in honor of Rourke's passion for ministry. At most of the small services at MCCDC and almost every week at Wesley's chapel service, these vessels are used. Every time I get to hold them, I am reminded of both the wonder and fragility of life. Indeed, no one is guaranteed tomorrow, we only have today and the journey that we are on.
Whenever I walk into MCCDC or to Wesley's chapel service, I think of Rourke. I think of our too short friendship and of the great light he still radiates in memory. As I enter my final year at Wesley and conclude my internship at MCCDC, I think about the spark in the beginning of this journey that started alongside Rourke. I think about the treasure that was found at the beginning and that stays with me now. Like the poem below articulates, the journey is not about the destination. The journey is about starting and taking the time to explore the map. This week as we survey the story of the Ethiopian Eunuch, may we be reminded of the gumption it takes to start a journey and may we find a renewed openness to the surprises that may meet us along the way as long as we take the first step.
Where the Map Begins
Jan Richardson

This is not
any map you know.
Forget longitude.
Forget latitude.
Do not think
of distances
or of plotting
the most direct route.
Astrolabe, sextant, compass:
these will not help you here.
This is the map
that begins with a star.
This is the chart
that starts with fire,
with blazing,
with an ancient light
that has outlasted
generations, empires,
cultures, wars.
Look starward once,
then look away.
Close your eyes
and see how the map
begins to blossom
behind your lids,
how it constellates,
its lines stretching out
from where you stand.
You cannot see it all,
cannot divine the way
it will turn and spiral,
cannot perceive how
the road you walk
will lead you finally inside,
through the labyrinth
of your own heart
and belly
and lungs.
But step out
and you will know
what the wise who traveled
this path before you
knew:
the treasure in this map
is buried not at journey's end
but at its beginning.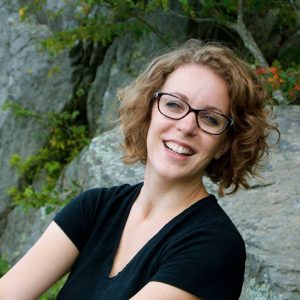 Blessings,
Lauren Bennett, MCCDC Ministry Intern

"UP COMING EVENTS"
MCCDC Honors Rev. Elder Darlene Garner 19 May, 7 pm
You are invited to a dinner to honor the career and ministry of Rev. Elder Darlene Garner on Saturday May 19th at 7 PM at:
MCCDC 474 Ridge Street, Washington, DC 20001
Early bird price through May 6 $40/person; $75/couple
After May 6 $47/person
Please plan on coming out to celebrate the next chapter in her ministry.
If you would like to work on the planning team, please contact Rev Cathy at revcathy@mccdc.com or 202-638-7373 there is room for you

MCCDC Celebrates 47th Anniversary on 20 May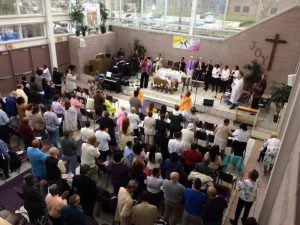 On Sunday May 20th at 9 & 11, Rev. Elder Garner will be coming home to share the message MCCDC: 47 Years of Rising Strong
If you would like to work on the planning team, please contact Rev Cathy at revcathy@mccdc.com or 202-638-7373 there is room for you.

Older Adult Ministry Potluck/Meeting, 06 May, 12:30 pm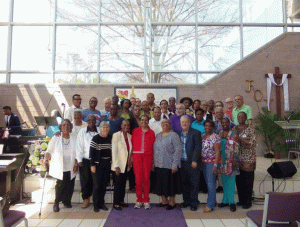 Older Adult Ministry will be holding their monthly Potluck. All age 50 and above are welcome to join. For more information contact Dale Madyun-Baskerville at the church office 202-638-7373

Life in the Middle . . . Events: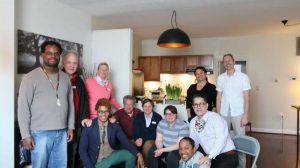 May 6th
Join the Middle Adults today from 1:00-3:00 for a Sunday Lunch Gathering at Todd's House. (Even if you didn't bring a dish, all are welcome!) Meet us in the Welcome Hall at 12:45 to walk over together, or you can meet us at There at 922 O street, NW (Lower Level). For more information call Todd at 202-236-8468
May 8th
Volunteer Project at Food and Friends
Contact Jules @ enjoyingtoday@hotmail.com or 336-419-7579. for more information.

JOIN THE FINANCIAL PEACE UNIVERSITY CLASS, Start Date: 10 May, 6 PM
Class Schedule:
• May 10, 2018Lesson 1: Super Saving
• May 17, 2018Lesson 2: Relating With Money
• May 24, 2018Lesson 3: Cash Flow Planning
• May 31, 2018Lesson 4: Dumping Debt
• June 07, 2018Lesson 5: Buyer Beware
• June 14, 2018Lesson 6: The Role of Insurance
• June 21, 2018Lesson 7: Retirement and College Planning
• June 28, 2018Lesson 8: Real Estate and Mortgages
• July 05, 2018Lesson 9: The Great Misunderstanding

Come Celebrate The Ordination of Wendy Hamilton, 19th May, 1:00 pm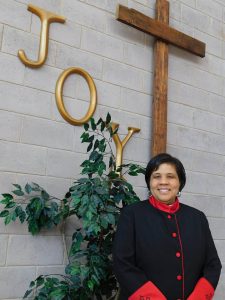 Wendy has completed her journey of academic requirements, and passed her examination by Metropolitan Community Churches Clergy Interview Team and will be ordained into
Holy service on May 19th at 1 PM.
You are invited to join her in this joyful moment and to stay for refreshments directly after service. Please contact the Rev Cathy or church office at 202-638-7373 for questions or more information.

"CHURCH NEWS"
Join Us on YouTube and subscribe to the MCCDC YouTube Channel!
Stay current on our video postings .
Click here to see more MCCDC Videos
MCCDC: Believe Before You Can See

MCCDC Bible Study
Bible Study Book Review : "Don't Be Afraid Anymore: The Story of Reverend Troy Perry and the Metropolitan Community Churches"
Skype interview with Rev Troy Perry,
22 May, 7 pm
Tuesdays, Bible Study from 7:00 – 8:00 PM in the Welcome Hall
For more information please contact Dale Madyun-Baskerville at the churchoffice@mccdc.com or call (202) 638-7373.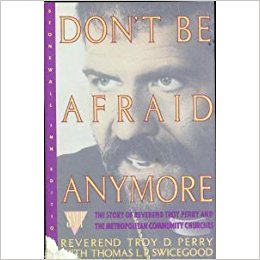 MEMBERSHIP CLASS, 27 May, 12:30 pm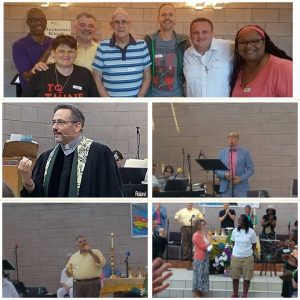 If you have questions about MCCDC and what membership is about, class will be held on May 27th from 12:30 to 2:30 in the lower level conference room. All are welcome to attend. A light lunch will be served. PLEASE register so that we may have enough food and materials. Contact Rev Cathy at revcathy@mccdc.com or 202-638-7373.

6th Annual Party with a Purpose OLD SCHOOL DANCE PARTY,Saturday, May 26, 2018 at 3:00 pm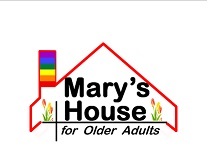 THE GRAND HYATT WASHINGTON
1000 H Street, NW, Washington, DC
Buffet / Cash Bar / Silent Auction
Tickets available after both services in the Welcome Hall
$40 advance tickets / $50 at the door tickets and at the Older Adults Brunch. See Darryl Walker

Night OUT at the Nationals, Tuesday, 05 June, 07:10 pm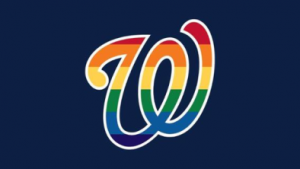 Join your MCCDC family at the Night OUT at the Nationals. Tuesday, June 5, 2018 when the Washington Nationals take on the Tampa Bay Rays at Nationals Park, game time is 7:10 PM. Tickets are $28 and must be purchased in advance by May 16th. They may be paid for at mccdc.com/donate or at the kiosk or by check. Please contact Rev Cathy with questions at revcathy@mccdc.com or 202-638-7373.

Come JoinBible Study to see the play "Jesus"
Sight & Sound Theaters
300 Hartman Bridge Road
(Route 896)
Ronks (Strasburg), PA 17572
800-377-1277
When August 18, 2018
Cost $79.00
Tickets can be purchase directly from Sight & Sound Web Site: Click Here To Purchase Tickets From Sight and Sound Sight
Leave from MCCDC Church at 11 am
Show Starts At 7 pm
Car Pool to and from location
Buffet Lunch is separate
Contact Dale Madyun-Baskerville :baskerd6109@gmail.com or 202 638-7373 for more information.

Toby's Dinner Theatre, 5900 Symphony Woods Road, Columbia, MD 21044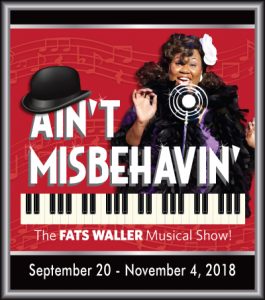 Ain't Misbehavin'
October 20, 2018, 6 PM Tickets $63.55, meet at Toby's, Money Due NLT Aug. 26, 2018, Contact Dale Madyun-Baskerville :baskerd6109@gmail.com or 202 638-7373 for more information.
'This joint will be jumpin' with Ain't Misbehavin', one of the most popular, well-crafted revues of all time and a Tony Award winner for Best Musical. The inimitable Thomas "Fats" Waller rose to international fame during the Golden Age of the Cotton Club with his infectious swing music. Ain't Misbehavin' evokes the delightful humor and powerful energy of this 'American original' with music made famous from uptown clubs to Tin Pan Alley to Hollywood!
Click below to see Buffet Menu that is Include

For questions or more information please contact Dale Madyun-Baskerville at churchoffice@mccdc.com or 202-638-7373.

The Information Station Ministry Training, 26 May, 11 am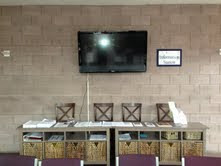 Point of contact for Information Station Training for all current and future Information Station is Chocolatte.Miller@outlook.comtion volunteers will take place on Saturday, May 26th 11:00 am – 1:00 pm. If you are interested in volunteering for the Information Station please join us at our training. It's a very easy commitment of one (1) Sunday per month. No experience needed, just your time and willingness to serve. Volunteering includes: greeting & directing MCC attenders, providing information about church events, and more. Please sign up at the Information Station or contact Chocolatté Miller at Chocolatte.Miller@outlook.com.

The MCCDC Drama Team needs crew members.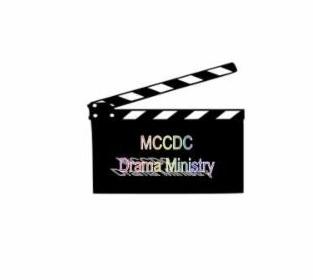 We are looking for anyone interested in helping with props, set décor, costumes, music. lighting, clean up, etc. If you have a passion and artistic flare for behind the scenes work and would like to join the drama team! The Drama Ministry meets on Mondays at 6:30 and performs on the Second Sunday of each month. If you are interested, please contact Jules at enjoyingtoday@hotmail.com or 336-419-7579.

Prayers for healing

Keith Richardson is in a nursing home near the church. Please continue to hold him in your prayers

MCC General Conference Registration is open. EARLYBIRD REGISTRATION RATES END MAY 1ST. REGISTER NOW.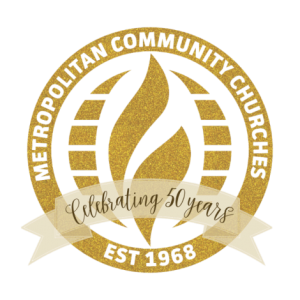 Click Here to Check Out Our Amazing Conference and Celebration

MCCDC Intercessory Prayer Team (IPT)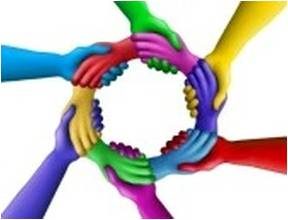 Thank You to all those who participated in the National Day of Prayer! If you took part in any of the events of the day, (Service, Call-In, 30 Minute Sign-up), The Intercessory Prayer Team would like to bless you with a Praying Hands Lapel Pin. You can receive your pin from one of the IPT members in the welcome Hall after the service. You can join us at our Prayer Meetings on the 2nd and 4th Wednesdays at 7:00.

Join our Worship and Arts Ministry!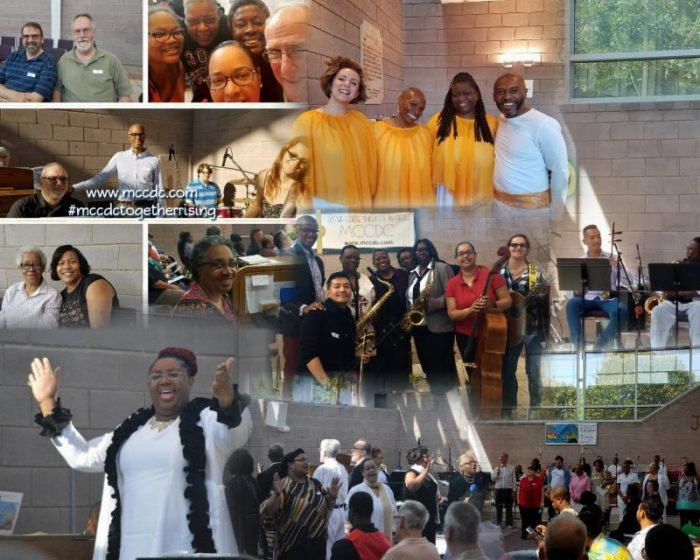 Ministry
Meeting Time
Contact
E-mail
9 AM Choir

Sunday

8:15 AM

Daniel Scearce
danscearce@aol.com
11 AM Choir

Thursdays

7:00 PM

Diedre Mouton Gray
msdeedeemusic@gmail.com
Dance
Every other Tuesday
5:00 – 6:45 PM
Cathy Batson
cathybatson1@verizon.net
Drama
Mondays
6:30 PM
Jules Christian
enjoyingtoday@hotmail.com
Eclectic Praise
Sundays
12:30 PM
Johanna Hardy
brassrat93@gmail.com