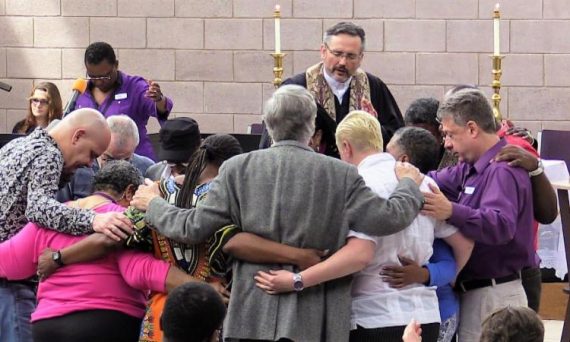 "Throughout our history, MCCDC has offered songs that cry out for justice and mercy for oppressed and forgotten people. We have been known as the gay church, the church with AIDS, the human rights church, the justice-seeking church, and the equality-seeking church. We will be empowered by the Holy Spirit to share our gifts; become a growing spiritual force for compassion, justice, and equality; and partner with other communities and organizations."
This week, we will look at the story of Esther, a story of hope and justice that teaches us to lead from where we are. By coming out as her true self, Esther is able to save her people from persecution. Rather than hide her identity as a Jewish woman, she proclaims it after her Mordecai says that perhaps she has become the queen "for such a time as this" (Esther 4:14).
As we get ready to celebrate MCC's 50th Anniversary and as we conclude MCCDC's series looking at our Aspirations, it is clear that the liberating story MCC preaches comes from our very marrow. What can we learn from Esther and our own history as we seek to hear God's call for us as individuals and communities? Indeed, the world will know us best through our actions. How is it that we are called to lead today? How can the stories we carry deep within us be a guiding lighting for another person or even a movement? What do we need to do in order to lead from where we are?
Unfortunately, we will not have enough time to read the whole, amazing book of Esther in worship, so if you want a little refresher on Esther, here is a short video in case you don't have time to read the whole text before Sunday.

Esther
Blessings Minister Lauren Bennett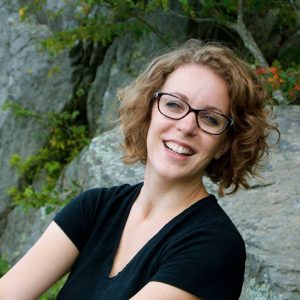 "UP COMING EVENTS"
MCCDC SPIRITUAL RENEWAL,BECOMING A SPIRITUAL FORCE"
Saturday, September 29, A Service of Prayer, Power & Praise coordinated by the MCCDC Pastoral Care Ministers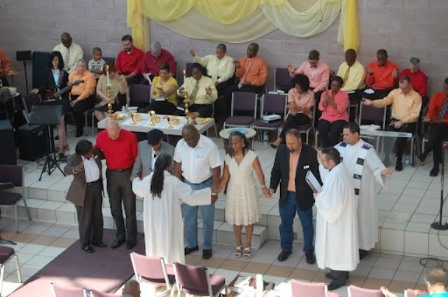 Sunday, September 30
Minister Lauren Bennett at 9 AM and 11 AM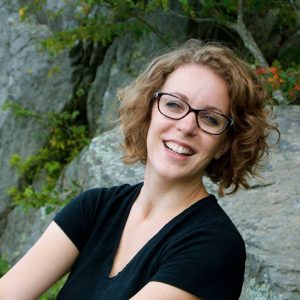 BECOMING A SPIRITUAL FORCE: A RENEWAL SERVICE, Sept. 29th- MCCDC,6:00-8:30 pm (Welcome reception at 6:00 pm)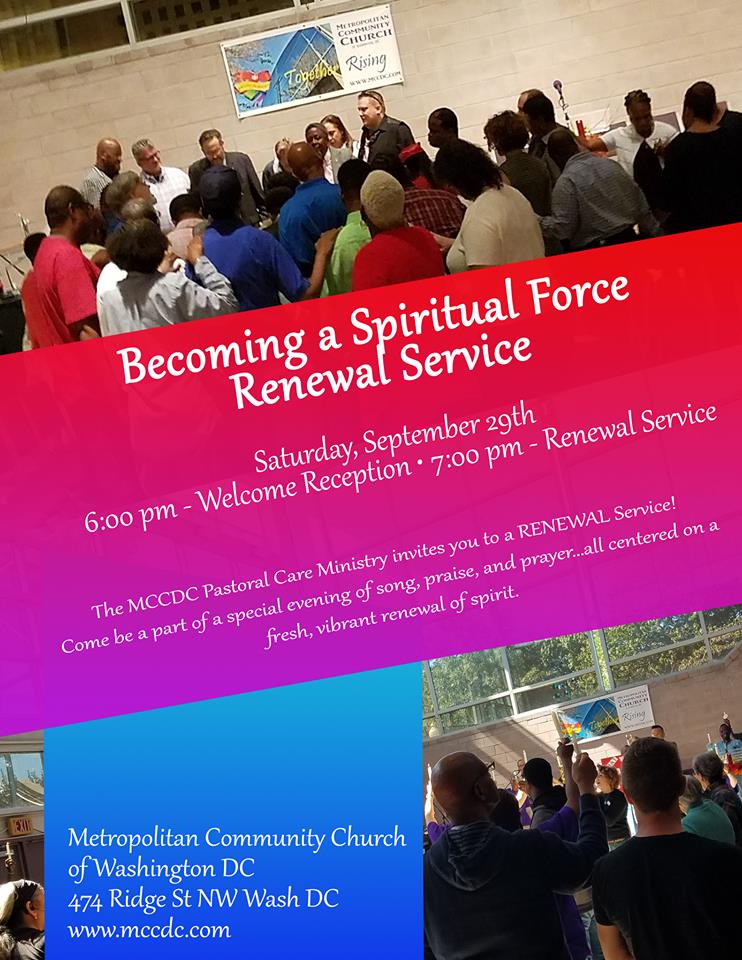 MCCDC Openings for Board of Directors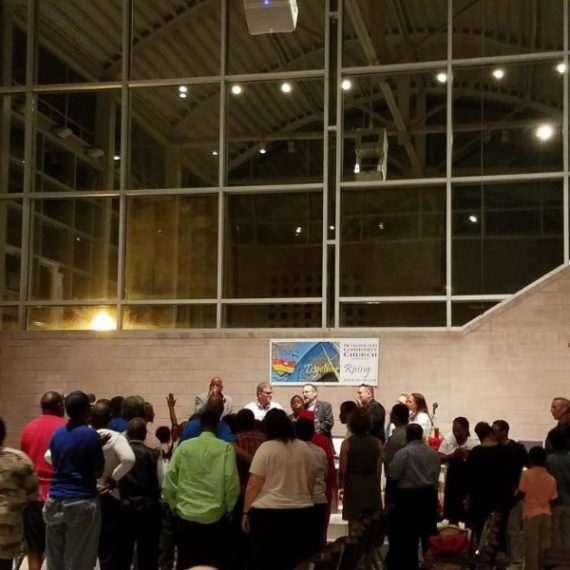 Is the Holy Spirit prompting you to consider service on our Board of Directors?
This is an exciting time at MCCDC as we move forward to implement our Aspirations for 2018-2021.
MCCDC will be electing two Board Members at our November 18 Congregational Meeting.
Please contact RevDwayne@MCCDC.com for more information and/or the application process.

"CHURCH NEWS"
LANDSCAPING DAY of SERVICE – 9am-1pm, SAT. Oct. 13th!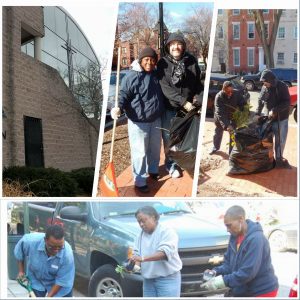 Join other MCCers to beautify our church's property and get it ready for winter. We'll rake and collect debris, trim bushes, pull weeds, plant flowers and make our church property prettier-and we'll have some fun too! Join us in building community with each other. If you can, please bring your landscaping tools (rakes, brooms, clippers, etc.) and gloves.
We'll have some light breakfast foods to fuel us. Please RSVP to Greg Snyder, gcsnyder01@aol.com, 202-427-6313, if you can join us.

Come Join MCCDC Team Walk To End HIV, October 27, 2018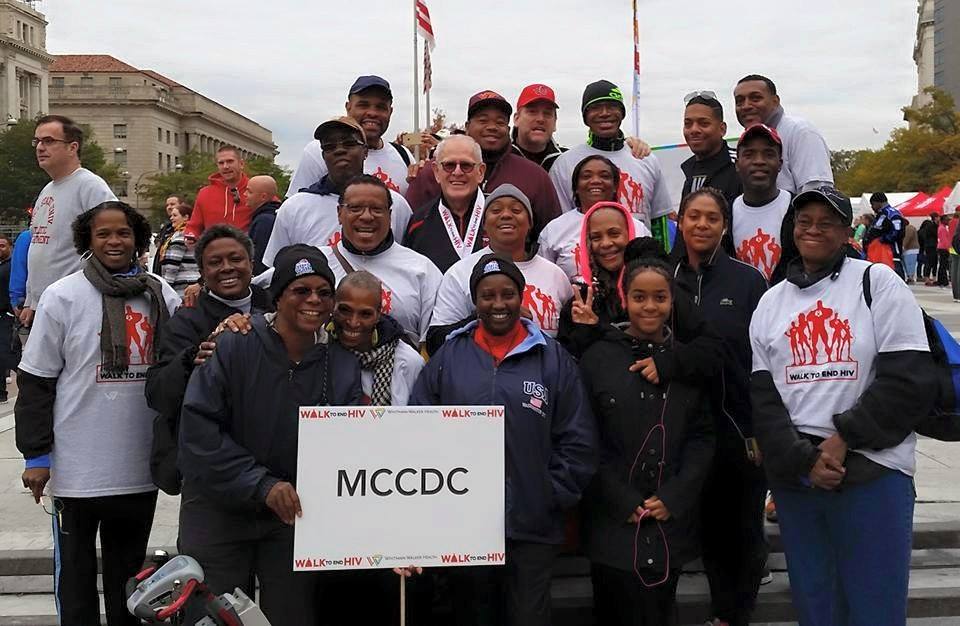 CHECK-IN BEGINS: 7:30 AM
5K BEGINS: 9:15 AM
WALK BEGINS: 9:20 AM
Registration:
General Walk Registration: $25.00
Student / Senior (60+) Walk Registration: $15.00
General Timed Run Registration: $35.00
Sleep Walker Registration: $40.00
For more information email Dale Madyun-Baskerville at baskerd6109@gmail.com or Rev Cathy Alexander at revcathy@mccdc.com or call or 202-638

MCCDC Halloween Potluck Party ,October 27, 2018, 6 pm to 9 pm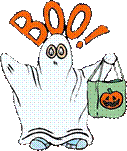 A night of fun dancing, prizes, and dance contest
Hosted by: The Older Adult Ministry & Young Adult Ministry
Pizza will be provided
Please Bring/Donate the following items when you arrive at the door:
• Drinks: Water, Sodas, Juices
• Salads: Macaroni, Potato, Bean Salad
• Desserts: Cookies and Cupcakes
• Ice
Help in all areas needed:
Setup, Servers, clean up.
Questions/Comments Contact:
Dale L. Maydun-Baskerville – baskerd6109@gmail.com,
Juan Garcia – juan31789@gmail.com
Chocolatte Miller – chocolatte.miller@gmail.com

Update on MCCDC's Strategic Plan
The MCC Statement of Faith affirms that "Metropolitan Community Churches is one chapter in the story of the Church, the Body of Christ… We are people on a journey… We are part of an ongoing conversation on matters of belief and faith, shaped by scripture and the historic creeds, building on those who have come before us. Our chapter begins when God says to us: 'Come, taste, and see.'"
Through his parables, Jesus teaches that we are stewards of our life and talents. In this time and place, each of us receives different gifts of the Spirit to be used for the greater good. In 1 Corinthians 12: 4-7, St. Paul reminds us:
"Now there are varieties of gifts, but the same Spirit; and there are varieties of services, but the same Lord; and there are varieties of activities, but it is the same God who activates all of them in everyone. To each is given the manifestation of the Spirit for the common good."
Today, MCCDC must be about discovering our renewed aspirations – engaging our community in "our songs of imagining" who we can become, why we exist as a church, and what difference we can make in our challenging and often disheartening world.
We believe that the Holy Spirit will inspire many different voices to help MCCDC build upon our strengths. As we work to complete the MCCDC Strategic Plan over these next weeks, we ask for your prayerful discernment of how you personally can be part of shaping our way forward as a church.

MCC General Conference Registration is open. REGISTER NOW by clicking onthe link below.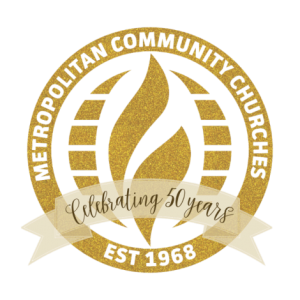 Please click here to check out this amazing conference and celebration.

Join Us on YouTube and subscribe to the MCCDC YouTube Channel!
Stay current on our video postings .
Click here to see more MCCDC Videos
Inspiration Videos, Metropolitan Community Church of Washington DC

"Ministry Spotlight"
The Soundboard Ministry Needs YOU!!!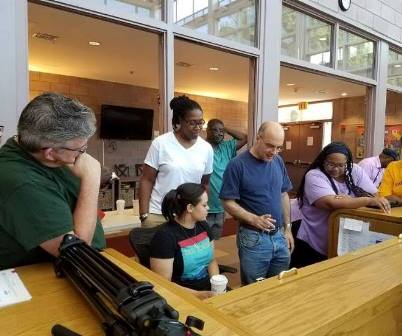 Soundboard volunteers are needed for 9am and 11am services. No experience needed. You will be trained on a state of the art soundboard, setting mics up for service and learning the technical side of handling the sound board. We would like to have you train at the 9am service and continue training at the 11am service but if your prefer to train only at one service you can.
Please contact me Michael Cunningham at mjcunningham2013@gmail.com or stop by to talk with any soundboard volunteer.

The Hospitality Ministry Needs Your Help!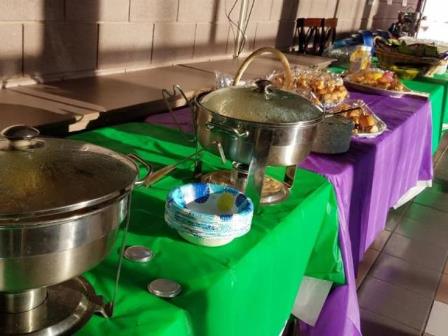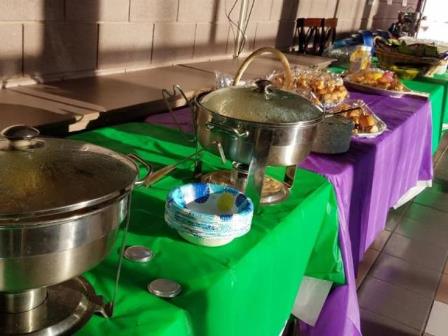 If you have hospitality items that you would be willing to bring in and support Sunday hospitality, please contact Sonia Grant in the church office at
churchoffice@mccdc.com or 202-638-7373.. Items for consideration are:
Coffee
Paper Coffee Cups (No Styrofoam)
Cookies
Fruit
Cakes
Yogurt
Sugar
Coffee Creamer
Granola Bars
Veggie Trays
Kool Aide
Fruit Juice
Bottle Water

MCCDC Bible Study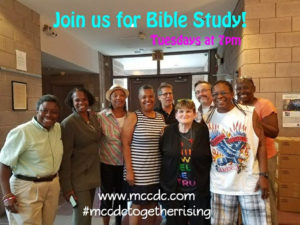 A time of community, fun, learning, and sharing!
Tuesdays, from 7:00 – 8:00 PM in the Welcome Hall
For more information please contact Dale Madyun-Baskerville at the churchoffice@mccdc.com or call (202) 638-737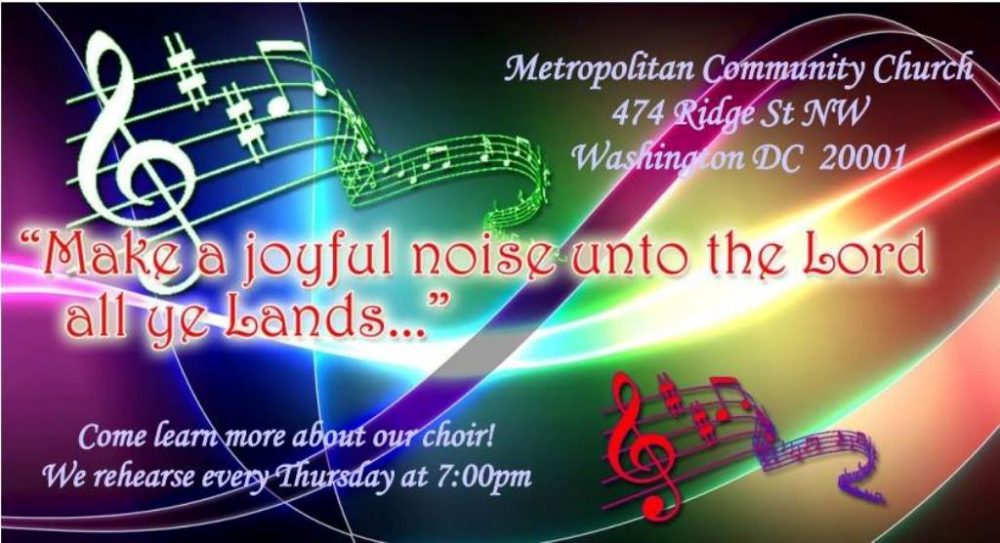 "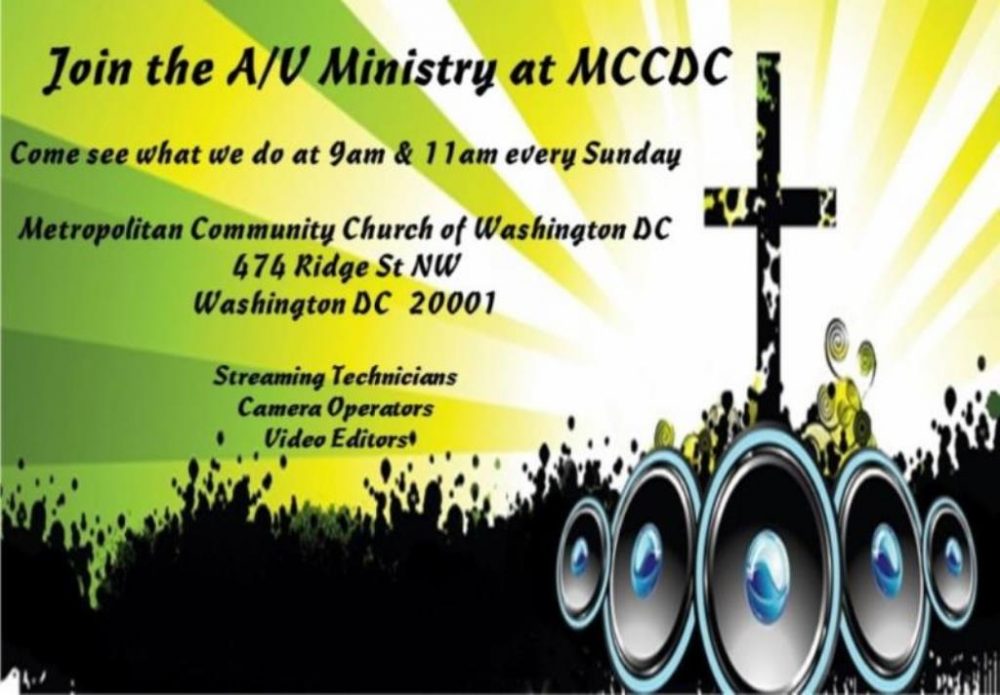 Prayers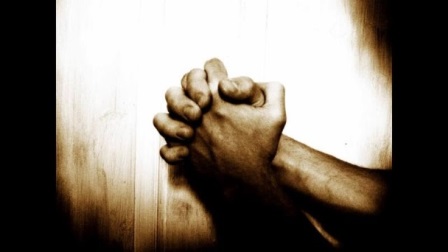 Please continue to hold in your prayers Keith Richardson and Fannie Woody who are in Nursing Homes.

Keith Richardson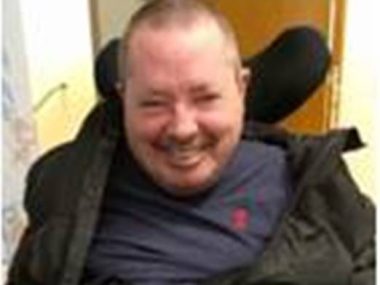 Fannie Woody
Join our Worship and Arts Ministry!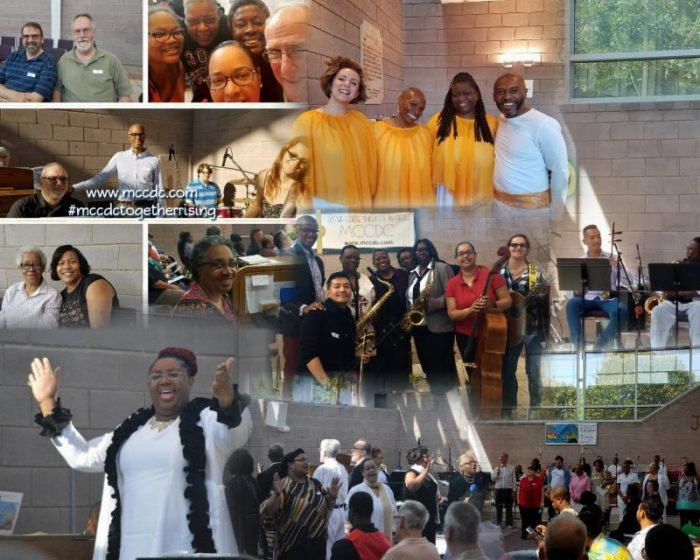 Ministry
Meeting Time
Contact
E-mail
9 AM Choir

Sunday

8:15 AM

Daniel Scearce
danscearce@aol.com
11 AM Choir

Thursdays

7:00 PM

Diedre Mouton Gray
msdeedeemusic@gmail.com
Drama
Mondays
6:30 PM
Jules Christian
enjoyingtoday@hotmail.com
Eclectic Praise
Sundays
12:30 PM
Johanna Hardy
brassrat93@gmail.com