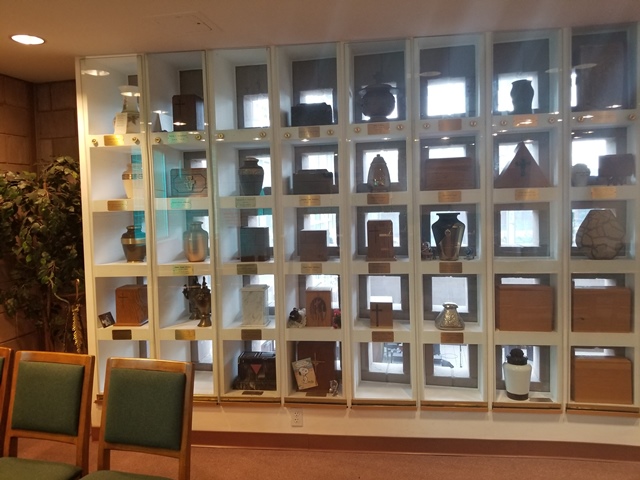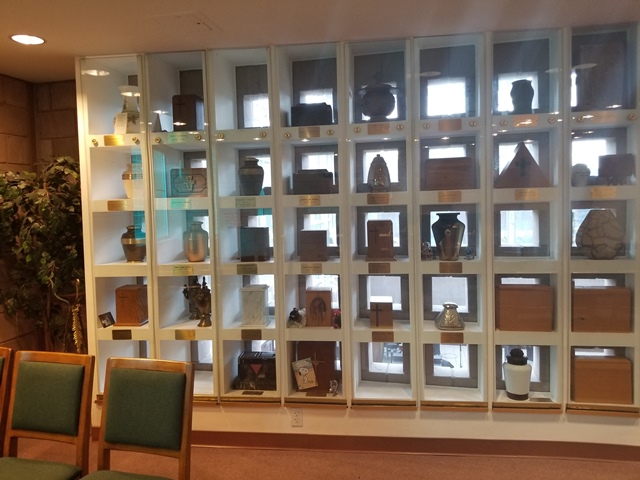 ". . .what we celebrate in the saints is not their piety or perfection but the fact that we believe in a God who gets redemptive and holy things done in the world through, of all things, human beings, all of whom are flawed." ~Nadia Bolz-Weber from "Accidental Saints: Finding God in All the Wrong People"

This Sunday culminates our five week series of celebrating the founding of MCC on October 6, 1968. Week by week, our services have been inspired by the five decades of the existence of MCCDC. This Sunday, inspired by our fifth decade (2008-2018), will reflect on the power of faith. For five decades, we've come this far by faith! We honor and celebrate the LGBTQ+ saints of MCC who continue to inspire us with their bold sacrifice and leadership. We also look faithfully forward, recognizing that future faith calls for new voices and new leaders.
This Sunday is also The Sunday after All Saints Day. MCCDC is joining churches around the world in commemorating this day that took form in the year 835 when Pope Gregory IV called for the day to be universally observed on November 1. Though rooted in the Catholic tradition, All Saints Day has been embraced by Protestants and others as a day to remember that we are surrounded by "a great cloud of witnesses" (Hebrews 12:1) who encourage us to "run with endurance the race that is set before us."
I believe All Saints Day is also a time to speak life to death. Death is an uncomfortable subject, for which we find euphemisms. Rather than saying someone we loved died, we say our beloved "passed" or "transitioned." While such words hold valuable meaning if fully explored, the power of our faith invites us to name death directly, fearlessly, and through the lens of eternal life.
Author David Lose writes, "It is from the light of Easter dawn that we confront the reality of death. And it is from the other side of Christ's resurrection that we gain the courage, not to deny death, but to defy its ability to overshadow and distort our lives, for the Risen Christ has promised us that death does not have the last word."
Our scriptures for Sunday emphatically call us to look death in the face, and see hope looking back. Isaiah 25:7-8 exults "On this mountain God will remove the mourning veil covering all peoples, the shroud covering all nations, destroying all death forever." And Revelation 21:3-4 assures that "God will be fully present among the people. The Most High will wipe away every tear from their eyes. And death, mourning, crying and pain will be no more, for the old order has fallen."
This Sunday, we'll reflect further on our invitation to live as saints, cheered on by the Great Cloud of Saints, who journey with us through the thin and thick places of life by faith. See you Sunday at 9:00 AM and 11:00 AM.

"UP COMING EVENTS"
"FALL BACK!!! Saturday night! 03 November 2018"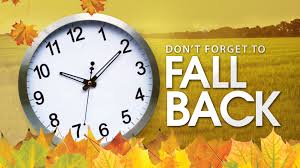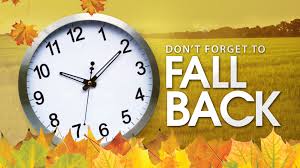 Don't Forget to turn your clock back 1 hour before going to bed on Saturday night!

Update on MCCDC's Strategic Planning Next Phase, Saturday November 3rd from 9:30 am to 2pm.
Make your thoughts and ideas known by attending the next phase of our strategic planning process. The gathering will be held on Saturday November 3rd from 9:30 am to 2pm. Here is an opportunity to continue to contribute your time and talent to MCCDC's aspirations. For more information contact Rev Dwayne at revdwayne@mccdc.com.
The MCC Statement of Faith affirms that "Metropolitan Community Churches is one chapter in the story of the Church, the Body of Christ… We are people on a journey… We are part of an ongoing conversation on matters of belief and faith, shaped by scripture and the historic creeds, building on those who have come before us. Our chapter begins when God says to us: 'Come, taste, and see.'"
Through his parables, Jesus teaches that we are stewards of our life and talents. In this time and place, each of us receives different gifts of the Spirit to be used for the greater good. In 1 Corinthians 12: 4-7, St. Paul reminds us:
"Now there are varieties of gifts, but the same Spirit; and there are varieties of services, but the same Lord; and there are varieties of activities, but it is the same God who activates all of them in everyone. To each is given the manifestation of the Spirit for the common good."
Today, MCCDC must be about discovering our renewed aspirations – engaging our community in "our songs of imagining" who we can become, why we exist as a church, and what difference we can make in our challenging and often disheartening world.
We believe that the Holy Spirit will inspire many different voices to help MCCDC build upon our strengths. As we work to complete the MCCDC Strategic Plan over these next weeks, we ask for your prayerful discernment of how you personally can be part of shaping our way forward as a church.

"Congregational Forum and Meeting"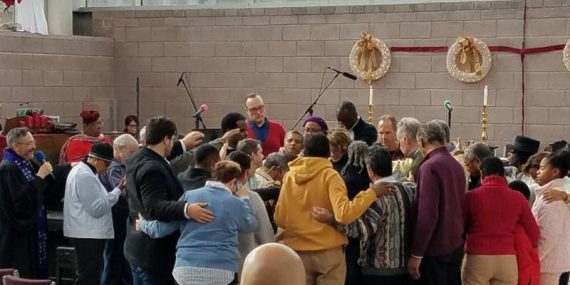 Please mark your calendars for the congregational forum on Nov 4th and the congregational meeting on Nov 18th at 12:30 pm.

Life In the Middle……Sunday, November 4th, 1 PM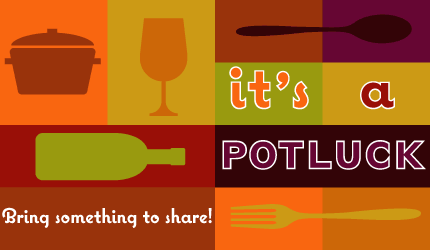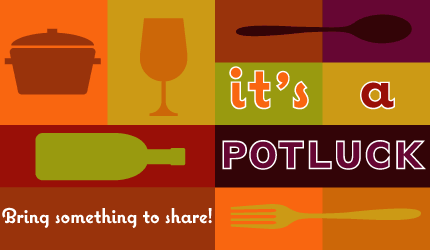 Sunday Lunch Gathering @ Donte's
2125 4th St NW
Basement Community Room
• Please bring your ID for building security
• Please bring a dish to share.
• Non-alcoholic beverages will be provided.

"CHURCH NEWS"
Writing as a Spiritual Calling: Workshop on Saturday, November 10, 2018, 1:00 – 4:00 pm, Rev. Dr. Robin Hawley Gorsline, Facilitating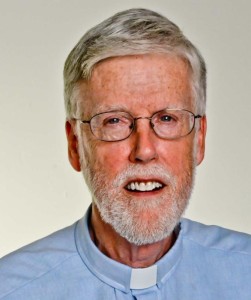 In this interactive workshop we will explore how the words we write convey spiritual truths more deeply than appears from just seeing the words as words. In other words, writing is a spiritual practice, a spiritual calling-when we let ourselves be guided by divinely-inspired impulses and prompts to convey profound and beautiful truths.
We will use prayer and meditation, short writing exercises and conversation to help us deepen our spiritual writing journey.
Feel free to bring lunch-there will be some simple snacks available for mid-afternoon energy boost.
For questions, please contact Rev. Robin at RevRobin@MCCDC.com, or RevDrRobin@comcast.net or by phone at 240/565-3441.

Older Adult Ministry Potluck/Meeting, 11 November, 12:30 pm
Older Adult Ministry will be holding their monthly Potluck. All age 50 and above are welcome to join. For more information contact Dale Madyun-Baskerville at the church office 202-638-7373

It's A Personality Party! Friday, November 16th @ 7:00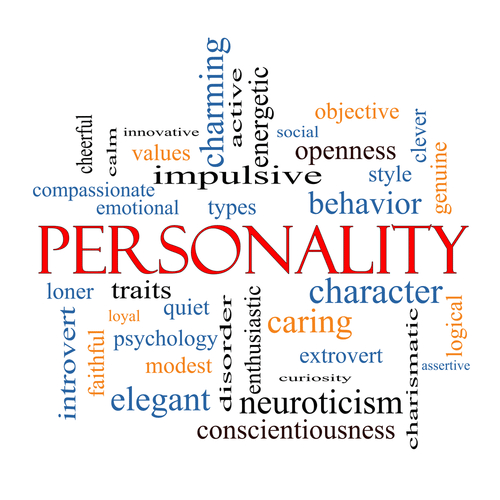 Do you want to better understand yourself, your partner, or your co-workers? Come to the information session on personality types. Tessin and Jules will facilitate a discussion on the strengths and challenges of our personalities.
The workshop is free. Dinner will be available for $5.00 or bring your own. All are welcome to attend.
For more information, please contact Jules @ enjoyingtoday@hotmail.com or 336-419-7579.

Transgender Day of Remembrance, Date: Tuesday, 20 November, Time: 6:00 pm – 8:30 pm
Location: Metropolitan Community Church of Washington, DC (MCCDC), 474 Ridge St. NW, Washington, DC

Please join us for the Washington DC observance of the Transgender Day of Remembrance. Nationally, this is the 18th annual observance of the Transgender Day of Remembrance, which commemorates those who have been killed due to anti-transgender hatred. The 1998 murder of Rita Hester, a Boston transgender woman, sparked the Remembering Our Dead web project and a San Francisco candlelight vigil in 1999. Rita Hester's murder, like most anti-transgender murder cases, has yet to be solved.

MCCDC was chosen for innovative program through Wesley Theological Seminary to support young adult outreach and congregational development.
We now join with the other program participants for a two-year process of research, collaboration, and experimentation. An initial 10-month listening and learning process will enable MCCDC to consider the skills and interests of young adults in our neighborhood, understand our own congregational identity and gifts, and brainstorm ways to collaborate. We will then apply for a $20,000 grant to experiment with and track new innovations with young adults.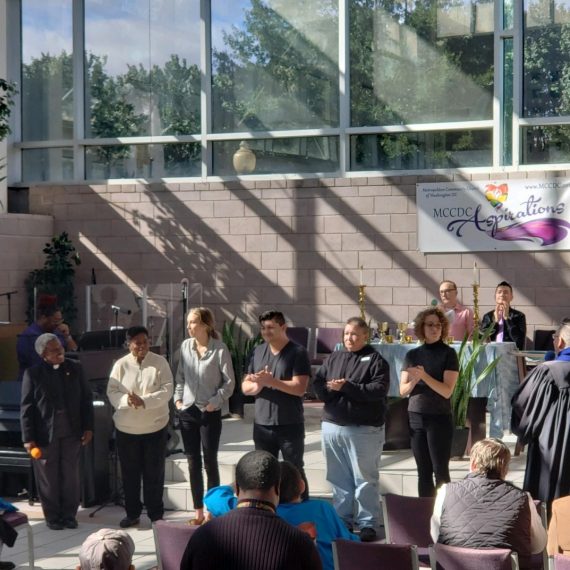 Team members Lauren Bennett, Rev Cathy Alexander, Elodie Huttner, Juan Garcia, Annie Kyle (Wesley), Robin Anderson.

Come Join MCCDC Team Walk To End HIV, December 01, 2018
CHECK-IN BEGINS: 7:30 AM
5K BEGINS: 9:15 AM
WALK BEGINS: 9:20 AM
MCCDC TEAM WILL MEET AT 8:15 AM NEAR REGISTRATION TENT. LOOK FOR MCCDC SIGN.
Registration:
General Walk Registration: $25.00
Student / Senior (60+) Walk Registration: $15.00
General Timed Run Registration: $35.00
Sleep Walker Registration: $40.00
For more information email Dale Madyun-Baskerville at baskerd6109@gmail.com or Rev Cathy Alexander at revcathy@mccdc.com or call or 202-638

MCCDC Openings for Board of Directors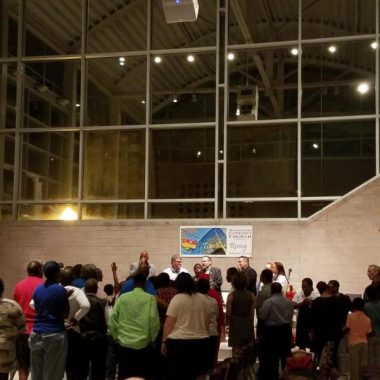 Is the Holy Spirit prompting you to consider service on our Board of Directors?
This is an exciting time at MCCDC as we move forward to implement our Aspirations for 2018-2021.
MCCDC will be electing two Board Members at our November 18 Congregational Meeting.
Please contact RevDwayne@MCCDC.com for more information and/or the application process.

MCC General Conference Registration is open. REGISTER NOW by clicking onthe link below.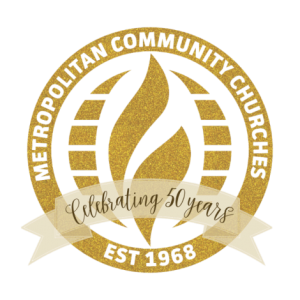 Please click here to check out this amazing conference and celebration.

Join Us on YouTube and subscribe to the MCCDC YouTube Channel!
Stay current on our video postings .
Click here to see more MCCDC Videos
Inspiration Videos, Metropolitan Community Church of Washington DC

"Ministry Spotlight"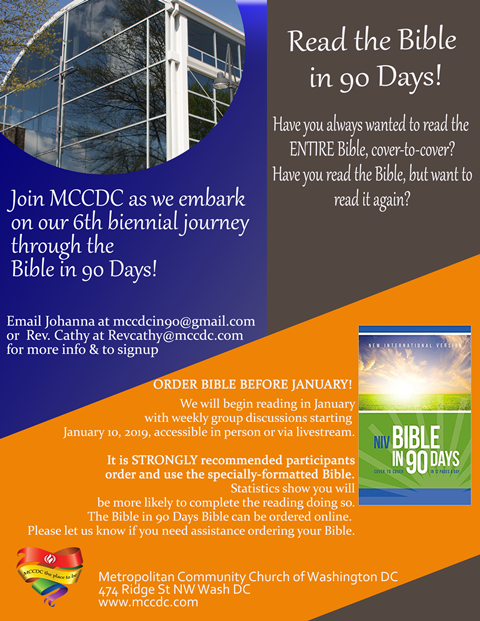 The Soundboard Ministry Needs YOU!!!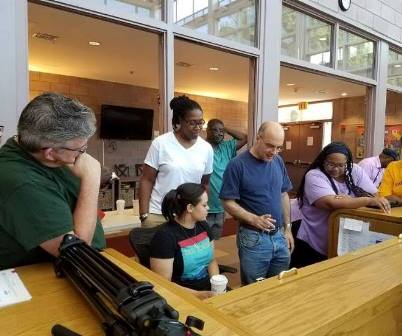 Soundboard volunteers are needed for 9am and 11am services. No experience needed. You will be trained on a state of the art soundboard, setting mics up for service and learning the technical side of handling the sound board. We would like to have you train at the 9am service and continue training at the 11am service but if your prefer to train only at one service you can.
Please contact me Michael Cunningham at mjcunningham2013@gmail.com or stop by to talk with any soundboard volunteer.

The Hospitality Ministry Needs Your Help!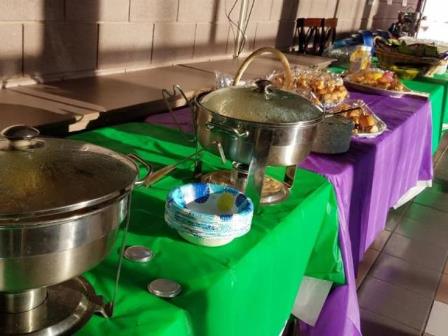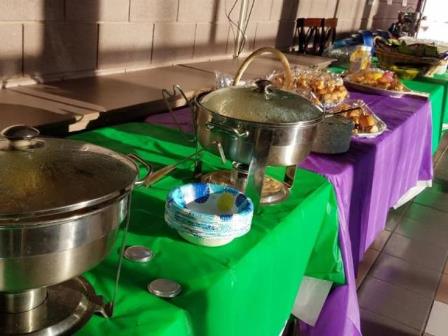 If you have hospitality items that you would be willing to bring in and support Sunday hospitality, please contact Sonia Grant in the church office at
churchoffice@mccdc.com or 202-638-7373.. Items for consideration are:
Coffee
Paper Coffee Cups (No Styrofoam)
Cookies
Fruit
Cakes
Yogurt
Sugar
Coffee Creamer
Granola Bars
Veggie Trays
Kool Aide
Fruit Juice
Bottle Water

MCCDC Bible Study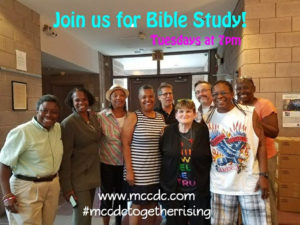 A time of community, fun, learning, and sharing!
Tuesdays, from 7:00 – 8:00 PM in the Welcome Hall
For more information please contact Dale Madyun-Baskerville at the churchoffice@mccdc.com or call (202) 638-737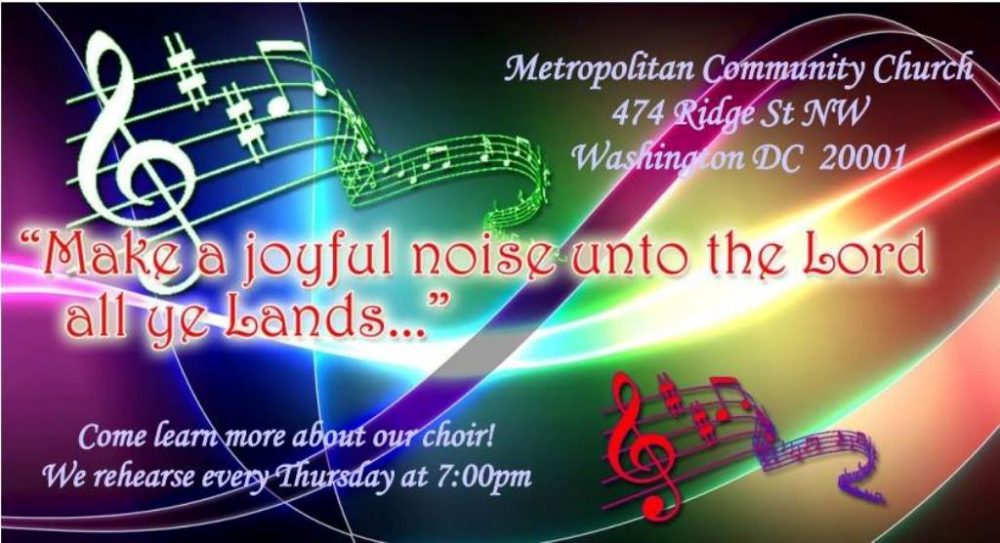 "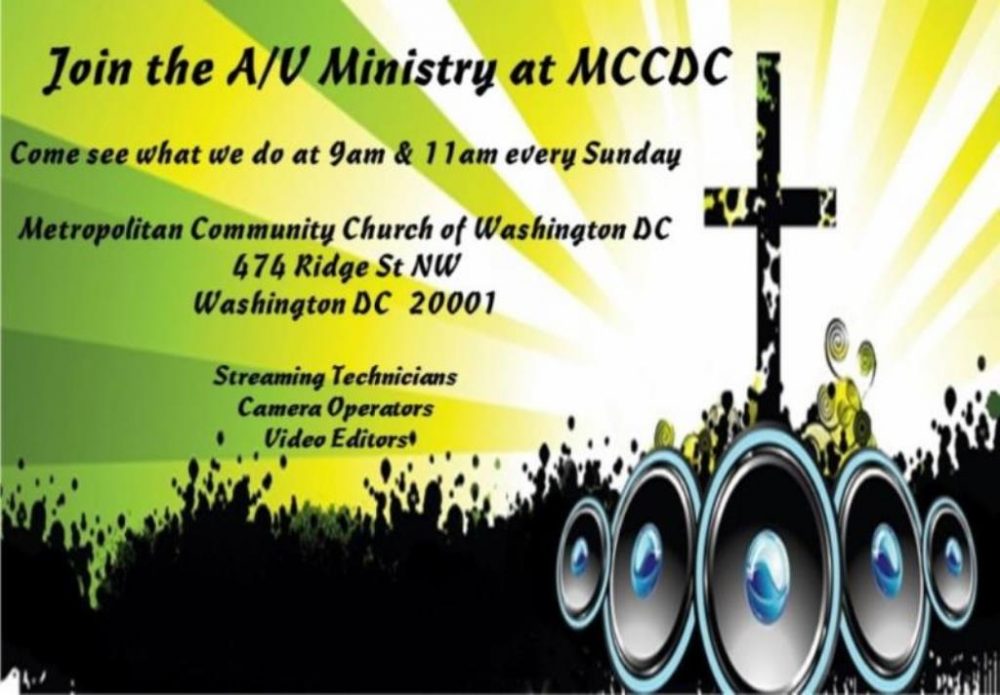 Prayers!
Please continue to hold in your prayers Keith Richardson and Fannie Woody who are in Nursing Homes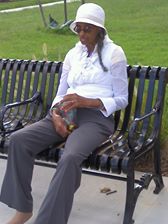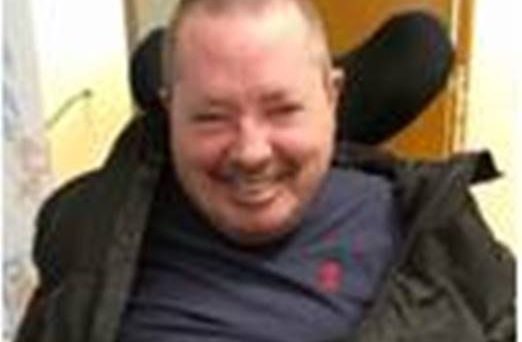 Join our Worship and Arts Ministry!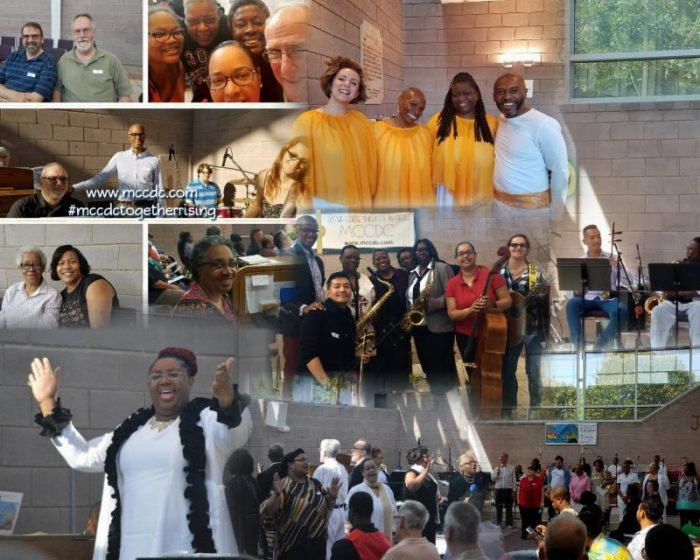 Ministry
Meeting Time
Contact
E-mail
9 AM Choir

Sunday

8:15 AM

Daniel Scearce

danscearce@aol.com
11 AM Choir

Thursdays

7:00 PM

Diedre Mouton Gray

msdeedeemusic@gmail.com
Dance
Every other Tuesday
5:00 – 6:45 PM
Cathy Batson
cathybatson1@verizon.net
Drama
Mondays
6:30 PM
Jules Christian
enjoyingtoday@hotmail.com
Eclectic Praise
Sundays
12:30 PM
Johanna Hardy
brassrat93@gmail.com