"Hallelujah! Thine the glory! Hallelujah! Amen. Hallelujah! Thine the Glory! Revive us again."
~ W. P. Mackay, 1863
Revival services begin Friday! The words to the famous revival song, "Revive Us Again," were written in 1863. Yet they remain timely: "We praise Thee, O God, for thy Spirit of light, who has shown us our Savior and scattered our night." We long for the Spirit of Light to bring revival, to light a fire of faith and courage within us to ignite service to those around us.
In the book "Then Sings My Soul" R. J. Morgan tells the story of the song. The songwriter, W.P. Mackay, was a Scottish doctor who had focused on his career and saw no real point in spirituality. His mother, concerned about his life focus, prayed for him fervently and gave him a Bible. Neither impressed him. After he left home, things got tight and he sold the Bible his mother had given him for quick cash.
Later, as he flourished in his career, one of his patients was a seriously injured laborer. The injuries were terminal and Dr. Mackay did all he could do to make the patient comfortable. On his daily visits to the dying patient, Dr. Mackay noted: "What struck me most was the quiet, almost happy expression constantly on his face."
After the patient died, Dr. Mackay was present as some of the arrangements were being made. A nurse held up a book and said, "What shall we do with this?"
The doctor asked: "What kind of book is it?" The nurse answered: "The Bible of the poor man… As long as he was able to read it, he did so, and when he was unable to do so anymore, he kept it under his bed cover."
Dr. Mackay took the Bible and was shocked: it was the Bible he had sold years earlier. His name was written in the Bible, in his mother's hand. He reflected: "It had given comfort and refreshing to this one in his last hours. It had been a guide to him into eternal life, so that he had been enabled to die in peace and happiness. And this Book, the last gift of my mother, I had actually sold for a ridiculous price… Be it sufficient to say that the regained possession of my Bible was the cause of my conversion."
The last line of the song is a prayer of hope for our revival this weekend: "Revive us again; fill each heart with Thy love; May each soul be rekindled with fire from above."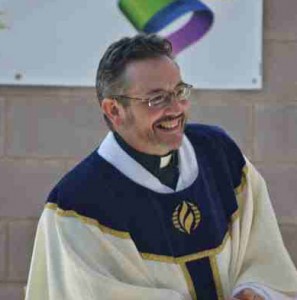 Just as God transformed the life of W.P. Mackay through the surprise rediscovery of his Bible, so I believe that God has some surprises for us. I believe God will work through people and events this weekend to revive us and set us "Ablaze with Praise." See you Friday, Saturday and Sunday!
By Faith,
Rev. Elder Dwayne Johnson

THURSDAY, SEPTEMBER 14
07:00 pm – Choir Rehearsal for the 11:00 am Worship Service
FRIDAY, SEPTEMBER 15
**Church Office Closed
06:00 pm – Community Gathering and Meal
07:00 pm – Service of Praise in Music and Song
08:30 pm – Trust Gay N/A
SATURDAY, SEPTEMBER 16
07:00 am – N/A Meeting
09:00 am – Community Service Project
10:00 am – Financial Peace University
02:00 pm – Worship Planning Retreat
06:00 pm – Community Gathering and Meal
07:00 pm – Healing Service
SUNDAY, SEPTEMBER 17
08:00 am – Choir Rehearsal for the 9:00 am Worship Service
09:00 am – Revival Worship Service (ASL)*
10:00 am – Choir Rehearsal for the 11:00 am Worship Service
11:00 am – Revival Worship Service*
12:30 am – Eclectic Praise
* Baptism by Immersion & Washing of Feet
MONDAY, SEPTEMBER 18
06:30 pm – Drama Ministry
07:00 pm – Love Gospel Choir
TUESDAY, SEPTEMBER 19
07:00 pm – Bible Study
WEDNESDAY, SEPTEMBER 20
09:00 am – Bridge & Anchor
09:00 am – We Are Family

THURSDAY, SEPTEMBER 21
07:00 pm – Choir Rehearsal for the 11:00 am Worship Service

Special Events: See what's going on at MCCDC!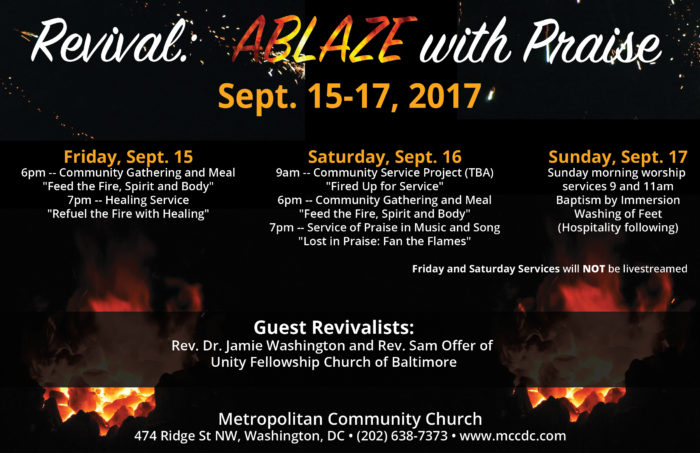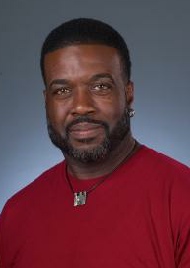 Reverend Dr. Jamie Washington, Ph.D., MDiv
Rev. Washington serves as the Co-Pastor of Unity Fellowship Church of Baltimore with Elder Harris Thomas. He has served as the Minster of Laity Relations for the Unity Fellowship Church Movement and is a part of the National Music Ministry Team. This year marks 40 years of service in Music Ministry. Dr. Washington is the President and Founder of the Washington Consulting Group.
Click here to find out more about Rev. Washington.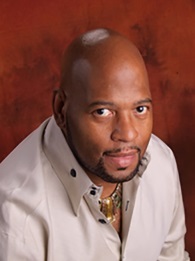 Reverend Sam Offer
Rev. Offer has served in music ministry for more than 40 years and currently serves as Minister of Community Relations and Outreach for Unity Fellowship Church, Baltimore, and is an ordained reverend in the Unity Fellowship Church Movement. He also serves as Vice President and senior consultant with the Washington Consulting Group, a Multicultural Organizational Development Firm located in Baltimore, MD.
Click here to find out more about Rev. Offer.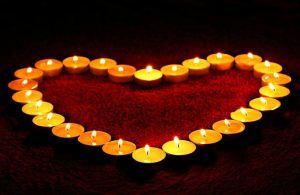 Why Revival?
You may be asking, "Why do we have revival at MCCDC?" We are one of the many communities of faith and houses of worship that exist in the metro DC area. We exist to save lives and to provide an inviting and safe place for people to come, be themselves and be accepted for who they are with openness. This acceptance is offered irrespective of past or current religious affiliation, sexual orientation or sexual identity, class, socio economic position or condition, or other barriers. In part our mission is to create a powerful inclusive spiritual community that works with God to make a positive difference.
The revival is intended to be a time of renewal, refreshment, and connection. It is a time to bring people together to offer a brief respite before going back into the communities in which they live and serve. It is a time of unmitigated, unbridled praise in singing, community worship, eating and dancing. It is also a time of meditation, prayer and introspection. Our theme, Ablaze with Praise, speaks to the hope and potential that exist from smoldering embers, smoke to a raging inferno.
The revival team has worked very hard to offer this opportunity and we pray that each person will be touched in some meaningful way through this weekend of praise. So what can you do?
Prepare hearts, attitudes, and 474 Ridge Street NW with your continued prayers and devotions. Pray for those who will come to receive what they need from the time.
Support the revival with your time and talent. Attend the events, volunteer for one event. See the signup sheet at the information station.
Invite friends and family to attend with you.
Support the revival through your offerings, loose change and honor/remembrances.
Get framed. Take a picture with the revival frame and share it on your social media.
Have fun.
Thank you for your faithfulness, and may God richly bless you.
Peace,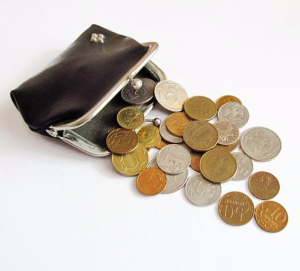 Got Change?
Help fuel the Revival fire with your spare change! This Sunday (9/17), buckets will be available near the altar. Simply bring your spare change, drop it in the buckets, and help support our 2017 Revival. Check your pockets, sofa cushions, and change jars. Any amount is welcome and will help us kindle the flame and fuel our revival.
Ablaze with Praise!

Older Adult Ministry Atlantic City Resort Hotel and Casino Bus Trip
October 7, 2017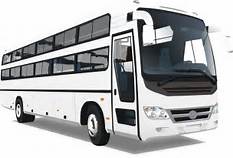 Departs MCCDC:
7: 00AM
Arrives At Atlantic City: 11 AM
Departs Atlantic City: 7:00 PM
Arrive back at MCCDC 11:00 PM
Cost: $50.00
MUST PAY IN ADVANCE
$25.00 Slots Cash dollars with
$25.00 FOOD VOUCHER
DEADLINE: October 01, 2017,
Make checks payable to: George Barbari,
*NO LAST MINUTE CANCELLATION AND ABSOLUTELY NO REFUNDS*
Any First time Comers Please provide date of birth & home address with Check!
For more information – Call Ace Barbari Cell 703-303-2934

Info and Links to Our Weekly Activities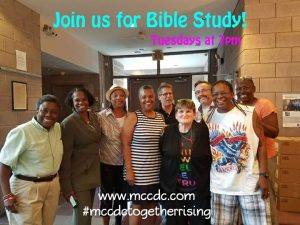 Bible Study
A time of community, fun, learning, and sharing!
Tuesdays, from 7:00 – 8:00 PM in the Welcome Hall
For more information please contact us at churchoffice@mccdc.com or call (202) 638-7373.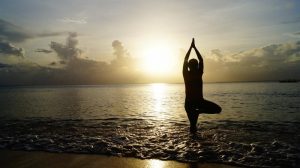 Yoga
Our yoga class is still on break. Please watch this spot in the fall for the return of the class.
If you have questions, please contact Rev. Cathy at revcathy@mccdc.com or call us at (202) 638-7373.
~ Namaste ("The Spirit in me honors the Spirit in you")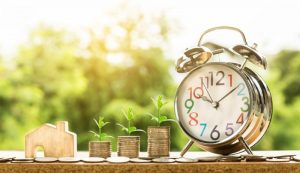 Financial Peace University
This life-changing class is taught by Dave Ramsey and coordinated by Jacqueline Laughlin.
Saturdays at 10:00 am.
Click here to register for the class.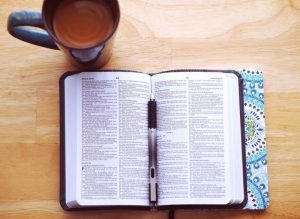 Adult Sunday School
Our Adult Sunday School is taking a vacation for the summer. Classes will resume shortly! We look forward to seeing you again soon!

Join our Worship and Arts Ministry!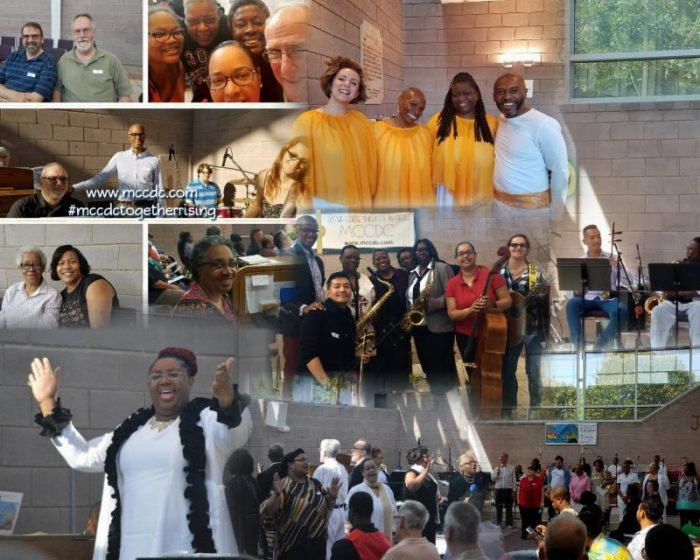 Ministry
Meeting Time
Contact
E-mail
Choir

Thursdays

7:00 PM

Diedre Mouton Gray
msdeedeemusic@gmail.com
Dance
Every other Tuesday
5:00 – 6:45 PM
Cathy Batson
cathybatson1@verizon.net
Drama
Mondays
7:00 PM
Jules Christian
enjoyingtoday@hotmail.com
Eclectic Praise
Sundays
12:30 PM
Johanna Hardy
brassrat93@gmail.com

Lay Delegate Corner
Greetings MCCDC,
On behalf of all your Lay Delegates, I would like to inform you of some changes to the structure of the MCC denomination offices. In the following letter from Rev. Elder Rachelle Brown you will see that we have a new office, some structural changes, and some new and old names on staff. As a denomination we are working hard to make changes that will help us to touch more lives and spread God's love for all. As you read the letter and move forward with your days ahead, I would like to ask that you keep the MCC staff in your prayers as they all continue the hard work they do for the denomination.
Peace & Blessings,
Chocolatté Miller

Strategic Planning and Guiding Kickoff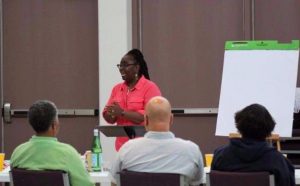 Recently, MCCDC redeveloped our mission and aspirations statement. We are now poised to continue that work to map out the specific path to achieve what God has in store for us next as a congregation.
If you are interested in contributing to this team, please call us at (202) 638-7373 or email Rev. Dwayne (revdwayne@mccdc.com) or Rev. Cathy (revcathy@mccdc.com).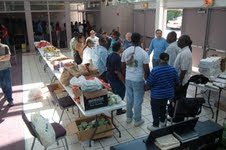 SHARE Ministry
Attention!
The SHARE ministry has been suspended until further notice. If you would like more information about this ministry or if you would like to volunteer, please contact the church office via email at churchoffice@mccdc.com or call us at (202) 638-7373.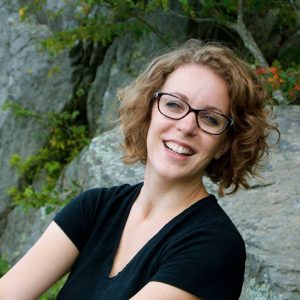 Theological Study to Liberia
Help Lauren's Angels travel to Liberia by donating to her travel:
Join Lauren's Angels:
Our Intern, Lauren Bennett is going to Liberia as a part of her MDiv at Wesley Theological Seminary. This immersion trip will be led by Rev. Dr. Asa Lee. Founded in 1820 by American emancipated slaves, students will learn about Liberia's deep and intertwined history with the US and the American Protestant church; from support in the 19th Century from benevolent Christian missionary societies to contemporary support in the face of Civil War, poverty, and Ebola. The pivotal role of the church in areas of economic development, healthcare and education will be of central interest on this immersion and Liberia's resilience and perseverance will be instructive and formative to participants in this immersion. When Lauren returns she will host an event to share of her time abroad.
You can help her raise the $3,600 needed for the trip by becoming one of her angels. Angels will receive special updates and readings before and during her immersion. Anyone can become an angel at any level $1 to $1,000!
Thank you for your support through prayer and finances!

Message from the Board Clerk on Giving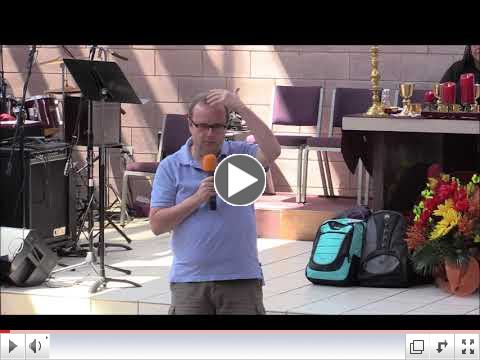 Live Streaming
MCCDC is live! We have an opportunity to use our AV system to reach outside of our walls to many people who may not be able to join us in person. To make this happen we must have a subscription service that provides us the ability to stream our services, concerts, and special events. This also expands opportunities for participation in our bible studies and other activities remotely. The testing done so far has generated a lot of excitement, particularly from those who have been unable to visit our church.
You can be a part of making this happen in a number of ways:
Pray for our reach beyond the walls of our church,
Join others in donating to cover the one-time annual cost of the service and associated AV training for our volunteers, and
Consider joining the AV ministry!
You can contact the church office with questions at churchoffice@mccdc.com or call us at (202) 638-7373.

Spiritual Inspiration
We offer worship, education, prayer, and spiritual formation opportunities, helping people experience Christ in Body, Mind, and Soul.
We embrace the gifts of inclusion, bringing diverse people together for discovery, friendship, fun, and support.
Engagement
We put faith into action, serving for, and with, our Neighborhood and Community.
Innovation
We strive to be open to new ideas, learning together, and thinking in terms of the future.

Church Office
Reverend J. Dwayne Johnson
Reverend Cathy Alexander