MCCDC DELEGATION HEADED TO MCC GENERAL CONFERENCE IN VICTORIA, CANADA JULY 3-8
YOUR CHANCE TO GO ON A COASTAL CRUISE
A 45th Anniversary Auction item is available for bidding. Olivia's Pacific Coastal Cruise from Sept 25th to Oct 2nd (Retail Value of $5,198)
The package is the ocean view stateroom and does not include taxes. The itinerary is: Vancouver, B.C., Seattle, WA, or San Francisco, CA, Santa Barbara, CA, San Diego, CA.
"North America's most LGBT-friendly cities are calling you – Vancouver, Seattle, Astoria, San Francisco, Santa Barbara, and San Diego! Join us as we cruise the best the Pacific Coast has to offer in the company of 1,450 women."
Please contact the church office for more information or to post your bid (churchoffice@mccdc.com or 202-638-7373). Bids must be received by midnight July 17 in writing in a sealed envelope, or by email, and full payment (the full bid amount) must be tendered within 24 hours.
As an incentive, $500 is available to help defray airline costs.
THIS WEEK
JUNE 2016
LAST DAY TO MAKE YOUR VOICE COUNT
At the June 19 Congregational Forum, the lay delegates presented information on the items up for vote at July's 2016 General Conference As a result, a congregational survey was established so that you can provide your input for the lay delegate voting. Please check out this link to register your selections.
ELECTRONIC GIVING
You may give online at www.mccdc.com/donate or give by text 202-999-3841. Please contact the church office with questions at 202-638-7373 or churchoffice@mccdc.com.
ADULT SUNDAY SCHOOL
Adult Sunday School is held from 10:15 to 10:50. Please bring your coffee or tea to the upstairs conference room for the brief yet powerful time together. For more information contact Rose Herring at churchoffice@mccdc.com or 202-638-7373.
TUESDAY BIBLE STUDY
Please join the Tuesday Night Bible Study from 7-8pm in the Welcome Hall. A time of community, fun learning and sharing. For more information please contact Dale Madyune-Baskerville at churchoffice@mccdc.com or 202-638-7373.
CHURCH NEWS
YAMs SUNDAY BRUNCH
The Young Adults Ministry will be going to brunch at Busboys & Poets onJuly 24th following the 11:00am worship service. All young adults please join us for good food and fellowship. We will meet in the welcome hall prior to walking to 5 & K. If you plan to attend it would be extremely helpful if you R.S.V.P. with Chocolatté Hatcher-Miller at Chocolatte.Miller@outlook.com or John Merriwether at jmrwthr@aol.com.
OLDER ADULTS MINISTRY HOSTS MCCDC 3RD ANNUAL PICNIC
Rock creek Park
Come Out And Enjoy
DATE: Sunday · August 7, 2016
TIME: 12:30pm-6pm
WHERE: Rock Creek Park, Military Rd and Glover Rd NW
(Site 013)
DIRECTIONS: From 16th SttoMilitary Rd west
To left onto Glover Rd / Oregon Av
Site will be to your right
Please sign up at the information station to bring items such as cups, plates, forks etc. or food items.
Also, help is needed with the transportation of tables to site, setup and cleanup of site. Sign-up sheets for this are also at the information station.
There is something for everyone to do!!!!
MCCDC IS THE PLACE TO BE … ON THE GO!!!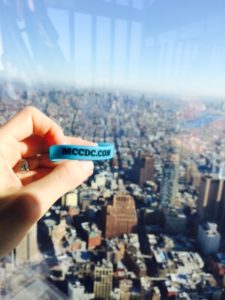 This summer as you travel and visit or simply sit by the pool, take MCCDC with you. Watch and listen to weekly sermons at mccdc.com. Make sure you are signed up for the weekly eblast. Place your request at Mark@mccdc.com. Sign up for auto-tithe at mccdc.com/donate so that your gifts can continue throughout the summer.
Take pictures of the mccdc wrist band (or of YOU wearing the wrist band) and submit them throughout the summer to revcathy@mccdc.com so that we can stay connected and continue to share as community. The pictures will be posted and there will be a special gift in the fall for the most amazing picture/location.
45TH ANNIVERSARY VIDEO
Thank you for all who supported the 45th anniversary gala and worship services. Here is the video that was shown during the program. Be blessed.

OLDER ADULTS POOL PARTY
Saturday, July 9, 2016
4:00 P.M.
Cost: $10.00
The home of Darryl Walker
8312 20th Avenue, Adelphi, MD 20783
You and your friends are cordially invited to the MCCDC Older Adults Pool Party. It is a social affair with home cooked food, live entertainment, great oldies music, dancing, swimming, and just lounging around poolside. The cost is $10 to cover a complete meal, soft drinks, wine, water, and munchies. Unused monies will be considered a fund raiser for the Older Adults Ministry. A sign up sheet and tickets/RSVP are available on the first Sunday in July at the Information Station following the 9:00 and 11:00 services.
This year we are featuring the Slidell Road Trio, a group of womyn from Open Door MCC in Boyd's, MD, that will be entertaining us with their unique a-capella music.
TO RSVP and for MORE INFORMATION: Please email Darryl at darryl_1945@yahoo.com or call 202-297-6884.
BLESSINGS AND PEACE!
THE FREEDOM OF FORGIVENESS; PRACTICAL AND SPIRITUAL TOOLS
"Forgiveness is giving up all hope for a better past, and choosing peace in the present."
– Are you ready to let go of blaming, truly forgive yourself and others, and free yourself to move on with your life and have healthier relationships?
– Do you want to learn practical and spiritual tools to communicate compassionately and directly, and learn about conflict transformation?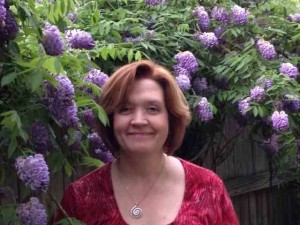 In a safe circle of trust, learn the true meaning of forgiveness, and how to overcome your resistance to it. Using spiritual and psychological practices such as loving kindness and mindfulness meditations, compassion practices, centering prayer, and non-violent communication, transform conflict into peace. Group sharing, re-framing our stories, journaling, and letting go rituals will also be included. People of all, as well as no spiritual paths are welcome.
Workshops for the LGBTQ/Allies Communities in June and July 2016 and are facilitated by Elizabeth McCain, MA
When: Wednesdays,
Saturday, July 30, 2016 10:00 am-4:00 pm (Bring a bag lunch)
Where: Metropolitan Community Church, 474 Ridge Street, NW, Washington, DC
Cost: $45 for the June workshops, or $20 for each.
Rev. Elizabeth McCain is an interfaith minister, energy therapist, forgiveness coach, spiritual mentor, positive psychology practitioner, and storyteller in private practice, in Takoma Park, Md. Whether ministering, coaching, mentoring, or performing, Elizabeth believes that sharing and re-framing our stories touches hearts and changes the world. Her specialty areas are loss, forgiveness, deepening relationships, spiritual care, and healing from religious wounding for the LGBTQ/Allies communities. www.elizabethmccain.com.
MCC DENOMINATIONAL GENERAL CONFERENCE CORNER
The Election of the Moderator
for Metropolitan Community Churches
The denominational Moderator's Nominating Committee has announced the slate of candidates for MCC's next moderator. General Conference's Clergy House and Lay house will vote on our next moderator. The conference will be held July 4-8, 2016. Click to read a message from the Moderator of the nominating committee and to see bios and statements from the 4 candidates:
Rev. Elder Diane Fisher
Rev. Elder Darlene Garner
Rev. Elder Héctor Gutiérrez
Rev. Dr. Irene Laudeman
GOVERNING BOARD NOMINATING COMMITTEE ANNOUNCES SLATE
OF CANDIDATES AND VIDEOS ABOUT EACH CANDIDATE
CLICK HERE TO VIEW VIDEOS OF THE CANDIDATES
The Governing Board Nominating Committee (GBNC) is pleased to offer the following slate of candidates for the MCC Governing Board. The committee has spent a considerable amount of time looking through each of the candidates' resumes, reading through their answers to questions, conducting one-on-one interviews, and checking their references.
We are so pleased at the quality of the candidates. Below, we have included bios for each candidate. Later this month, you will learn more about each candidate and what they will bring to the MCC Governing Board as they present to you through video. The committee would like to encourage each of you to get to know the candidates better and share their information with people in your church.
If you have any questions about the process or the steps moving forward, please contact the GBNC at gbnc@mccchurch.net.
Respectfully,
Mark Kornmann, chair
Rev. Tijuana Gray
Kakay Pamaran
Governing Board Nominating Committee
Open Positions
At the MCC General Conference, we will elect four clergy positions. Two will be for six-year terms, and the remaining two will be for three-year terms.
The two highest vote totals will receive the full six-year terms and the remaining two candidates will receive the three-year terms.
There are three lay positions for a full six-year term.
Clergy Candidates
– Rev. Onetta Brooks, California USA
– Rev. Joe Cobb, Virginia USA
– Rev. Jakob Hero, Florida USA
– Rev. Dr. William Hubbard Knight, Hawaii USA
– Rev. Dr. Stephanie Burns, Florida USA
– Lay Candidates
– Kimberly Brown, Oregon USA
– Angel Collie, North Carolina USA
– Mark Dalgleish, Wollstonecraft Australia
COMPUTER CLASSES SCHEDULE ANNOUNCED
This year's Computer Theme is Using Social Media. Our class will be focus on the basic use of these tools. Below are the classes schedule and a brief description of what the classes will cover.
Using Social Media
Date Topic/Class Instructor
July 17, 2016 Home Computer Security Basics Dale
Aug 21, 2016 Using Smart Phones (Droid's) Using Tablets (Droid's) Garrett and Terri
Sept 18, 2016 Home Computer Security Basics Dale
Course Descriptions:
Twitter Basics: This class will provide an overview of what Twitter is, how to set up a Twitter account, and how to use Twitter.
Using Smart Phones and Tablets Basics: This class will cover the basic such as making a call, sending a text or email and taking a photo, and we'll work our way up to more advanced stuff like finding and installing apps, navigating using Google Maps, listening to music, and watching video.
Home Computer Security Basics: This class will cover basic home security steps you can take to make your home computer safe.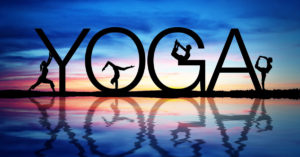 YOGA CLASSES CONTINUE JULY 11
To nourish your physical body in addition to your spiritual body. Join us for yoga classes on Mondays at 7pm. The class is donation-based. If you are interested in starting or continuing please contact Rev Cathy at revcathy@mccdc.com or 202-638-7373.
~ Namaste ("The Spirit in me honors the Spirit in you")
TRANSFORMATIONAL SPIRITUAL DEVELOPMENT COURSE
Steve Jones and Rev Cathy Alexander will facilitate this 18-week discipleship course.
ABOUT THE COURSE:
Creating a Life that Matters (CLM) is a three-course curriculum which explores ways to rediscover relationship with the Sacred, with my Self, and with my Passion. These three courses correspond to the spiritual experiences of being changed, gifted and called.
Graduates of CLM will have been challenged to broaden their understanding of all that is Sacred; integrate their self-awareness into being authentic, aware leaders; and live their passion intentionally through the life and work of the church. CLM integrates art, scripture, music, film, journaling, and diverse spiritual resources to augment our exploration of the Christian path.
If you are interested in becoming a part of this amazing event or receiving more information, please contact Rev Cathy at revcathy@mccdc.com or 202-638-7373.
SEXUALITY AND SPIRITUALITY: AN INTRODUCTION
Why does it feel wrong to pair them? Or maybe it doesn't feel wrong to you, but you know that you're not supposed to talk about IT (sex) in church. Why is that?
In this interactive workshop, Rev. Dr. Robin Gorsline, a self-identified Queer Christian theologian and writer about sex, bodies, and spirit, will help us explore the divine roots of our sexualities as well as begin to delve into how our prayer lives and sex lives are connected in our souls and bodies.
Join him and others for a day-long time of prayer, brain (and even a little body) work, and sharing at MCCDC (Metropolitan Community Church of Washington) on Saturday, July 23, 10 am – 4 pm. Lunch will be provided. There is no charge, but donations gratefully accepted. Please RSVP to Rev Robin at RevRobin@mccdc.com or churchoffice@mccdc.com.
Dr. Gorsline, Writer-Theologian in Residence at MCCDC, is the co-author of the weekly blog, "SexBodiesSpirit" (sexbodiesspirit.net) and author of another weekly blog of poetic resources for preaching and worship (faithfulpoetics.net). He served for 10 years as the Senior Pastor of MCC Richmond (VA), and earned his Ph.D. in systematic theology at Union Theological Seminary in New York (dissertation: "Bearing Witness to the Dark: Resources for Anti-White Supremacist, Pro-Same-Sexes, Pro-Feminist Theologizing in Queer Modes")
NEXT MEMBERSHIP CLASS TO TAKE PLACE AUGUST 21
If you have questions about MCCDC and what membership is about, class will take place on August 21 from 12:30 to 2:30 in the lower level conference room. All are welcome to attend. A light lunch will be served. PLEASE register so that we may have enough food and materials. Contact Rev Cathy at revcathy@mccdc.com or 202-638-7373.