"If the human fear of night affected only humans, there might be justice in that. But our nyctophobia affects every creature within reach of the light we have invented to push back the darkness."
~Barbara Brown Taylor, Learning to Walk in the Dark
We are in the midst of a series "Learning to Move in the Dark," based on Barbara Brown Taylor's work. The invitation has been to re-think and re-feel how we approach dark and darkness. We are invited to uncouple darkness from being a uniform description of badness or evil or destruction. Where did we learn to fear the dark and make every effort to brighten and lighten the dark spaces in our lives?
Quoting Jane Brox, Taylor suggests that "the amount of light we need to feel safe is a moving target that can shift several times a day, depending on where we are in our lives, and how we feel about it. Our feelings of safety are relative, not absolute. They have everything to do with our history, our surroundings, our anxiety levels, our worldviews. Given all this subjectivity, Box says, we have good reason to wonder whether we are 'hampered more by brilliance than our ancestors were by the dark'. Darkness is necessary to our health. Without enough of it, we make ourselves sick with light."
As Taylor suggests, is it possible that we push back the idea of darkness even before our eyes, bodies and spirits have a chance to adjust to the dark. She notes that "we flood the inner and outer spaces with light in an attempt to ward off bad or evil or nefarious actions or challenges because we consider them to be 'dark' or bad."
Can we attempt to live into the tension of the both—and of lightness and darkness. Let us ponder the question we ask at the start of our group gatherings: What if it is while we are in the dark, that we grow the most?
Our scripture for Sunday is Psalm 139, which encourages us to know that God is with each of us, 'sees' each of us, and knows each of us in the daylight and in the darkness.
Join us for services at 9:00 and 11:00 a.m. on Sunday via Facebook or You Tube. Please share your thoughts in the chat box and join us in conversation after service. See you then.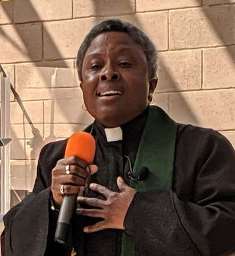 Rev. Cathy Alexander
Associate Pastor

Job Opening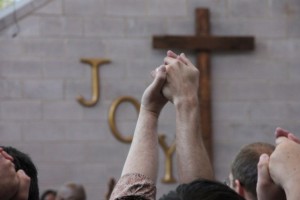 MCCDC Operations Director Redford Salmon has moved out of the area and is no longer a member of church staff. We are grateful for his service. He is in our prayers for success on his journey.
We're actively recruiting for a Church Administrator. We ask you to share this job description and application link with friends and your professional networks. Candidates must be able to commute to our church at Fifth & Ridge.

Next Worship Series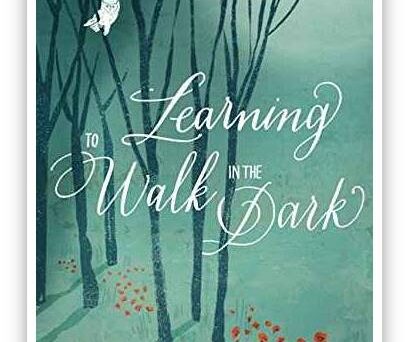 We invite you to join us in conversation about our new worship series. We'll meet via Zoom for six Sundays after worship, from 12:30 to 1:30 p.m. Eastern, starting January 10th and continuing through February 14th.
We'll gather to talk about the message of the day, to meditate and to think about the issues brought up in the chapters of Taylor's book.
We will also have an opportunity to share with each other about what we have learned when we learn to Move in the Dark.
Here are three ways to connect at 12:30 p.m. on Sunday:
• Click here to open Zoom and join automatically
• Launch Zoom and enter Meeting ID 821 1321 8266
• Dial (301) 715-8592 by phone, using the same Meeting ID
Click here to download our study guide: Learning To Move In The Dark Week 3
For more information, contact Rev. Cathy at revcathy@mccdc.com

2020 Giving Statements Are Coming Soon.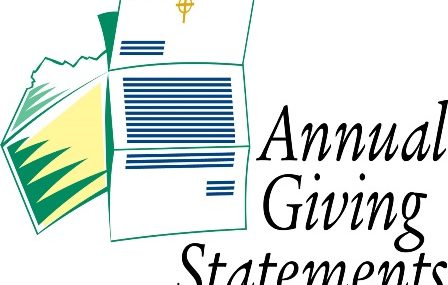 The treasurer and assistant treasurer are preparing your giving statement for tax year 2020. Giving statements will be emailed in phases during the coming weeks. For those who do not have a working email address on file or who do not have access to email, the 2020 giving statement will be sent out via postal mail.
Please contact treasurer@mccdc.com with questions.

Join MCC Resurrection Book Study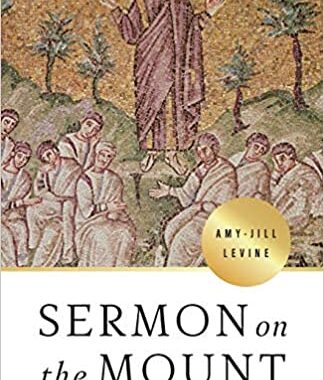 Your invited to Join MCC Resurrection for a book study Sermon on the Mount, Dr. Jill-Amy Levine 13 January – 10 February at 8 PM EST
In Sermon on the Mount, Dr. Jill-Amy Levine invites us to grow in faith as we explore the powerful teachings of Jesus from Matthew 5-7.
This series will be facilitated by Dr. Carla Sherrell, interim programming support staff, RMCC, and Pastoral Intern, MCCDC.
Registration required at ResurrectionMCC.org/sotm

MCC Denominational Events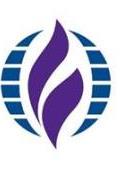 Click here to explore events presented by our denomination and other MCC churches throughout our country and the world. (To sign up for this info via email, click here and subscribe to "MCC General News_ENG.")

"Virtual Church Events"


Virtual Choir
Come and join the Virtual Voices of MCC Choir! Lift your voice in our virtual rehearsals while singing from the comfort of your home. For more info, email Music Minister Deidre Mouton Gray at msdeedeemusic@gmail.com.
Spiritual Gifts, Get Involved!
Your're invited to consider sharing your spiritual gifts by making a Scripture Reading Video or sharing a Video Testimony on what MCCDC means to you.
It does not have to be long and the AV team is standing by to help you with the video. Please email me at revdwayne@mccdc.com for more information.
Moving Spirit Dance Ministry
Come dance for God! No experience needed. Email Cathy Batson at cathybatson1@verizon.net for more information. Check out past performances on our YouTube channel, including "I Can Only Imagine" (April 2019) and "Mighty River"(February 2018).
Singing to God
Join the Virtual Voices of the MCC Choir. Lift your voice in our virtual rehearsals while singing from the comfort of your home. Email Music Minister Diedre Gray at msdeedeemusic@gmail.com
JOIN REV. DWAYNE IN PRAYER FROM NOON TO 12:30 PM Monday thru Saturday
Phone Number: 646-558-8656, Code: 407 740 6668
Intercessory Prayer Team
Meets the 2nd and 4th Thursdays each month at 7 pm
Contact LaMar Jenkins at 202-750-08887
Drama Ministry Practice Via Zoom
The 3rd Mondays each month at 6:30 pm Eastern
Contact Clara Carter at c4mcarter26@gmail.com for information
Bible Study
Tuesdays at 7:00 pm Eastern
Click here to Join Zoom Meeting: https://us02web.zoom.us/j/434566329
or Dial: (301) 715-8592 ,Meeting ID: 434 566 329
Contact Dale Madyun-Baskerville at mccdcbiblestudy@mccdc.com for more information.
Pastoral Care Meeting
Meet 1st and 3rd Wednesday, each month at 6::30pm
Contact pastoralcare@mccdc.com for more information or interest in joining this vibrant church ministry this Fall

"Ministry Spotlight"
Join Us on YouTube and subscribe to the MCCDC YouTube Channel!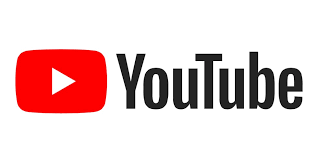 Click here to see more MCCDC Videos

LiveStream Volunteer's Needed!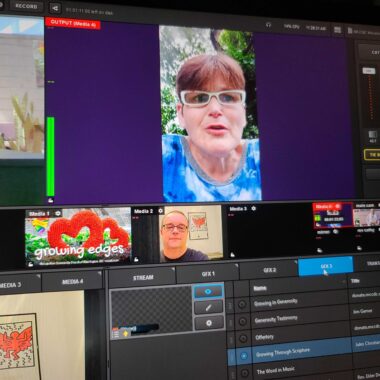 Volunteer! No experience is required. We will train you or someone you recommend. (Perhaps a student interested in picking up new skills?) Opportunities include:
o Producing the livestream itself on Sundays and for special events (greatest need)
o Assisting on Sundays by video recording and managing cameras
o Video editing (this requires access to your own computer and video editing software)
Share our message! Inspired by Rev. Dwayne's spiritual instruction? Moved by a praise & worship song? Post it on Facebook. Send a link to friends and family. They can tune-in to our livestream or watch worship services on demand at livestream.com/mccdc, through our website at mccdc.com, or browse clips on our YouTube Channel.
Click here to visit MCCDC YouTube channel
Email Johanna at mccdclive@gmail.com or talk to any one of the AV team members to volunteer or for more information

The Soundboard Ministry Needs YOU!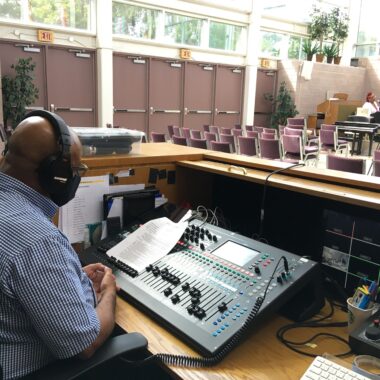 Soundboard volunteers are needed for 9 am and 11 am services. No experience needed!
You will be trained on a state of the art soundboard and learn how to set up mics for services.
Ideally, you will train at the 9 am service and continue training at the 11 am service, but we are flexible.
Please contact Michael Cunningham at mjcunningham2013@gmail.com or stop by to talk with any soundboard volunteer.

Prayer Corner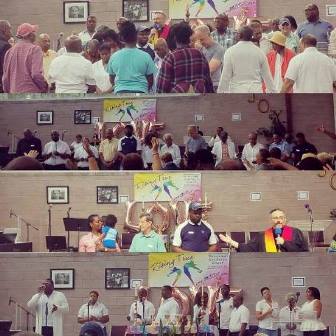 Please lift the following people up during your prayer time:
Please lift the following people up during your prayer time:
*Jerry Giem's Son, Jason and Nephew, Travis * Valeria Myers' daughter Chantelle * Michelle Lax * George Kerr, III * Mama Cee's sister and niece
* Rose Williams * Randy Punley * Lynn Sulyma * Esther Smith * Marcus Garnett * Renee Valentine * Rose Herring * Elaine Durden-Hunter's mother, Earline * T. Green * Evelyn Jones * Valeria Myers' son Donald * Bob Jones' son Chuck & wife Karen * Steve Sloane * Glenn Conrad * Arden Shutt * Renee Valentine's brother * Kim Battle * Juanita Dara * Jeffrey Luckenbach * Anthony Goode * Keith Richardson * Diedre Gray * Elaine Durden-Hunter's friend Saint Williams family * Cathy Batson's niece Lisa * Cynthia Melman * Delores Fowler * Bill Stanclift's brother James, niece Krista, nephew Paul, and several cousins