THE CHURCH THAT CHANGES LIVES: WELCOME BACK REV. ELDER DR. CANDACE SHULTIS
MCCDC welcomes back Rev. Elder Dr. Candace Shultis this Sunday at 9AM and 11AM as our 45TH
Anniversary preacher. Rev. Elder Dr. Shultis offered dedicated leadership at MCCDC that spanned three decades. Her investment of faith has left a legacy that continues to touch lives today, and will continue to touch lives into our future. By faith, she is part of our congregational DNA.
Her message Sunday is entitled "By Faith." Inspired by selected verses from Hebrews 11 and 12, her message will encourage a deeper faith as we continue to follow our call to life changing ministry. To prepare your hearts for Sunday, I invite you to read Hebrews 11 and 12. You will notice that in Hebrews 11 the phrase "by faith" is used 18 times. Indeed, "faith is the assurance of things hoped for, the conviction of things not seen" (Hebrews 11:1).
Both services on Sunday will feature our Worship Arts Ministry, the presentation of the Jim McCann Memorial Award for Ministry and Service, honoring members of 20 or more years, and the Commissioning of our Pastoral Care Ministers for the term of service from May 2016-May 2017.
Also, please remember that we will take a picture of our congregation at 10:15AM: so the 9AM folks are invited to stay a bit later and the 11AM folks are invited to come early to be a part of this historic picture.
See you at the Gala on Saturday at the National Press Club and at MCCDC on Sunday at 9AM and 11AM.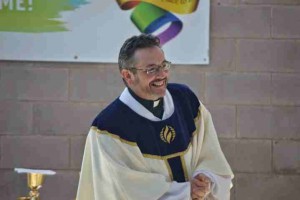 By Faith,
Rev. Elder Dwayne

THIS WEEK MAY 2016
CALLING ALL REGULAR ATTENDERS AND MEMBERS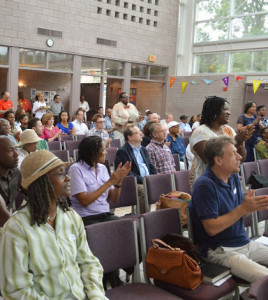 Sunday May 22nd Church Picture
We will be taking a church picture on Sunday May 22nd between services. Please plan to stay after the 9 am service and to arrive early for the 11 am service. The picture will be taken at 10:15. If you have questions please contact Rev Cathy at revcathy@mccdc.com or 202-638-7373.












YOGA CLASSES CONTINUE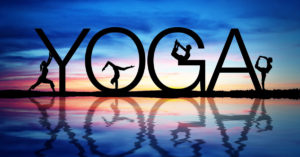 To nourish your physical body in addition to your spiritual body. Join us for yoga classes on Mondays at 7pm. The class is donation-based. If you are interested in starting or continuing please contact Rev Cathy at revcathy@mccdc.com or 202-638-7373.
~ Namaste ("The Spirit in me honors the Spirit in you")
Electronic Giving
You may give online at mccdc.com/donate or give by text 202-999-3841. Please contact the church office with questions. 202-638-7373 or churchoffice@mccdc.com.

ADULT SUNDAY SCHOOL SCHEDULE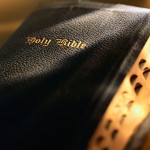 Adult Sunday School is held from 10:15 to 10:50. Please bring your coffee or tea to the upstairs conference room for the brief yet powerful time together. For more information contact Rose Herring at churchoffice@mccdc.com or 202-638-7373.
TUESDAY BIBLE STUDY
Please join the Tuesday Night Bible Study from 7-8pm in the Welcome Hall.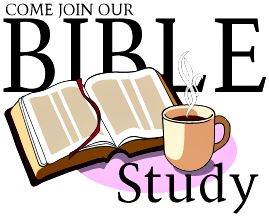 A time of community, fun learning and sharing. For more information please contact Dale Madyun-Baskerville at churchoffice@mccdc.com or 202-638-7373.

MCCDC Computer Training
The computer training theme this year is Using Social Media!! The classes will be focused on the basic use of these very popular tools. We hope you will be able to join us in the Computer Lab on the lower level at MCCDC.
~ 5/29 Twitter CANCELLED!!!
~ 6/19 Using Droid Smart Phones & Tablets
~ 7/17 Home Computer Security Basic
~ 8/21 Using Droid Smart Phones & Tablets

The Young Adults Ministry (YAMs) of MCCDC Potluck/Ministry Meeting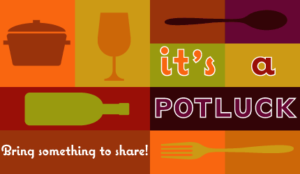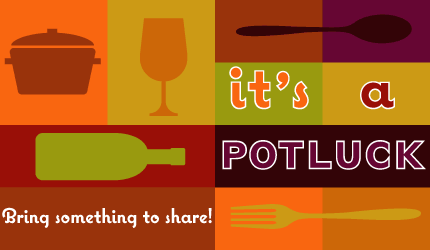 The Young Adults Ministry (YAMs) of MCCDC will be hosting a Potluck/Ministry meeting on Sunday, May 22 at 12:30pm in the Lower Level Conference room. We will be discussing upcoming plans for the remainder of the year. Please RSVP to John Merriwether (JMrwthr@aol.com) or Chocolatte' Hatch-Miller (chocolatte.miller@outlook.com) to let us know if you are planning to attend and what you are planning to bring.

CHURCH NEWS
TRANSFORMATIONAL SPIRITUAL DEVELOPMENT COURSE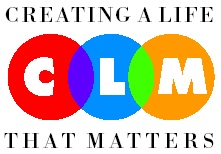 Steve Jones and Rev Cathy Alexander will facilitate this 18 week discipleship course.
ABOUT THE COURSE:
Creating a Life that Matters (CLM) is a three-course curriculum which explores ways to rediscover relationship with the Sacred, with my Self, and with my Passion. These three courses correspond to the spiritual experiences of being changed, gifted and called.
Graduates of CLM will have been challenged to broaden their understanding of all that is Sacred; integrate their self-awareness into being authentic, aware leaders; and live their passion intentionally through the life and work of the church. CLM integrates art, scripture, music, film, journaling, and diverse spiritual resources to augment our exploration of the Christian path.
If you are interested in becoming a part of this amazing event or receiving more information, please contact Rev Cathy at revcathy@mccdc.com or 202-638-7373.
THE FREEDOM OF FORGIVENESS; PRACTICAL AND SPIRITUAL TOOLS
"Forgiveness is giving up all hope for a better past, and choosing peace in the present."
– Are you ready to let go of blaming, truly forgive yourself and others, and free yourself to move on with your life and have healthier relationships?
– Do you want to learn practical and spiritual tools to communicate compassionately and directly, and learn about conflict transformation?
In a safe circle of trust, learn the true meaning of forgiveness, and how to overcome your resistance to it. Using spiritual and psychological practices such as loving kindness and mindfulness meditations, compassion practices, centering prayer, and non-violent communication, transform conflict into peace. Group sharing, re-framing our stories, journaling, and letting go rituals will also be included. People of all, as well as no spiritual paths are welcome.
Workshops for the LGBTQ/Allies Communities in June and July 2016
and are facilitated by Elizabeth McCain, MA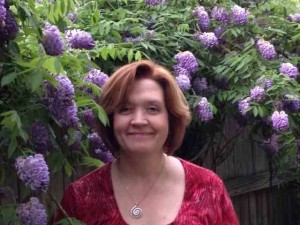 When: Wednesdays, June 8, 15, & 22, 7:00-8:30pm
Saturday, July 30, 2016 10:00am-4:00pm (Bring a bag lunch)
Where: Metropolitan Community Church, 474 Ridge Street, NW, Washington, DC
Cost: $45 for the June workshops, or $20 for each.
Rev. Elizabeth McCain is an interfaith minister, energy therapist, forgiveness coach, spiritual mentor, positive psychology practitioner, and storyteller in private practice, in Takoma Park, Md. Whether ministering, coaching, mentoring, or performing, Elizabeth believes that sharing and re-framing our stories touches hearts and changes the world. Her specialty areas are loss, forgiveness, deepening relationships, spiritual care, and healing from religious wounding for the LGBTQ/Allies communities. www.elizabethmccain.com.
MCC DENOMINATIONAL GENERAL CONFERENCE CORNER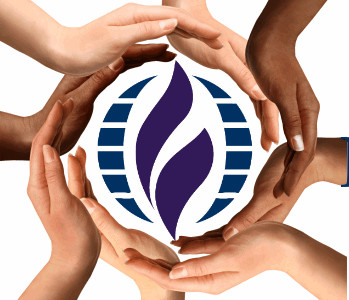 The denominational Moderator's Nominating Committee has announced the slate of candidates for MCC's next moderator. General Conference's Clergy House and Lay house will vote on our next moderator. The conference will be held July 4-8, 2016. Click Here to Read a message from the Moderator of the nominating committee and to see bios and statements from the 4 candidates:
Rev. Elder Diane Fisher
Rev. Elder Darlene Garner
Rev. Elder Héctor Gutiérrez
Rev. Dr. Irene Laudeman
Click here to see Candidates Videos
MCC Statement of Faith
A revision to MCC's statement of Faith will also be voted on at this year's general conference. The denomination's Commission on the Statement of Faith has published the next installment of theological conversations contained in the statement. Please take a moment to read it. Please click here to read
The current draft of the Statement of Faith is also posted for your review and consideration and comment. Click Here to Read
MCC Governing Board Nominating Committee
MCC will elect 5 members to the Governing Board at the July conference, 3 clergy and 2 laity. The Board is responsible for the governance of the denomination between triannual general conferences. If you are interested in running for the board please read information from the nominating committee and contact the chair of the committee, MCCDC Vice Moderator Mark Kornmann at mark@mccdc.com.Click Here to Read
If you have questions about General Conference please contact your MCCDC lay delegates or Rev Cathy at revcathy@mccdc.com or 202-638-7373.