LOSING AND FINDING  . . .  OR NOT
"You gain strength, courage and confidence by every experience in which you really stop to look fear in the face. You are able to say to yourself 'I lived through this horror. I can take the next thing that comes along.' You must do the thing you think you cannot do."
~ Eleanor Roosevelt
This Sunday marks the 15th anniversary of the 9/11 tragedy. Our world experienced great loss that day. In the Washington, DC region many lost all sense of security with the death of 184 at the Pentagon. In total, 2,977 people from 93 nations lost their lives. Yet the impact cannot be measured by cold numbers. To this day, countless children, parents, co-workers, lovers, friends and neighbors carry the loss.
Is it possible that such loss is held in tension with what has also been found? As a result of the impact, have some found a greater appreciation for life? Have some found the strength to support others? Have some found the courage to look fear in the face and do what before seemed impossible?
The scripture for this Sunday from Luke 15: 1-10 poses questions about losing and finding. In what are traditionally titled "The Parable of the Lost Sheep and the Lost Coin" there is great joy in finding what is lost. Yet what about those times when the lost sheep is not found, when someone else finds the lost coin and spends it, or when the beloved child never returns home? Is the presence of God, even joy, still a possibility when our prayers don't seem to lead to the happy ending for which we had hoped?
The message this Sunday at 9 AM and 11 AM will offer sacred space for memory, reflection and love. Together, we will consider losing, finding, and how both offer holy wisdom on our journey to wholeness and transformation.
By Faith,
Rev Dwayne

September 2016
REVIVAL – REVIVAL – REVIVAL
MCCDC is having a revival weekend
September 23, 24, 25,2016
Planned events:
Fri 9/23 Evening Opening Service led by Pastoral Care Ministers with guest leaders and aritsts 7pm
Sat 9/24 Workshop to go Spiritually deeper facilitated by Rev. Dr. Cari Jackson 9:30am – 4pm
Sat 9/24 Evening worship Revivalist Rev. Candy Holmes 8pm
Sun 9/25 9&11AM Guest Revivalist Rev. Dr. Cari Jackson
Please plan on attending and inviting someone to come with you. There are still opportunities to assist in planning. Please contact Rev Cathy at revcathy@mccdc.com or 202-638-7373.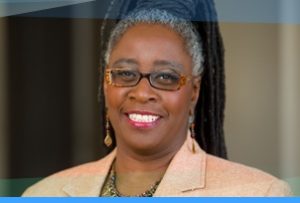 Rev. Dr. Cari Jackson is a dynamic speaker. She is an ordained mini ster in the United Church of Christ (UCC), Dr. Cari works ecumenically across religious and spiritual traditions. She has served as pastor of congregations in three Christian denominations – UCC, United Methodist Church, and Presbyterian Church-USA. She has served as interim worship coordinator at The Riverside Church and Conference Preacher for the UCC Connecticut Conference. As an educator, Dr. Cari has been adjunct faculty at Union Theological Seminary and One Spirit Interfaith Seminary, both in New York City, where she taught such courses as "The Christian Chase for Power" and "Ministry in Multicultural Contexts." She was the 2010 lecturer for the J.C. Wynn Lecture Series at Colgate Rochester Crozer Divinity School. Read more at drcarijackson.com.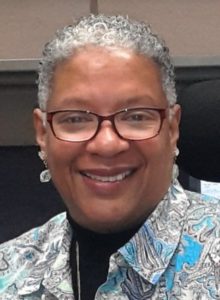 Rev. Candy Holmes lifts up a liberation theology that is enriched by her Baptist, Pentecostal, and Interfaith roots and her social justice vis
ion. These aspects of her life inform her ecumenically-based ministry that boldly proclaims "God's love includes everyone." In addition to serving MCC as the Program Officer for People of African Descent, Office of Emerging Ministries, she also serves in various leadership roles for ecumenical and social advocacy projects. As a spiritual activist, Rev. Holmes' understands that sharing our voices and stories of faith is essential to changing minds and transforming hearts. Consequently, she is a sought after thought leader and speaker, working wit
h advocacy and civic groups. Having retired from her Federal career, Candy is now owner and president of her new venture — COMPASS – LCH Coaching and Consulting, LLC, where she provides leadership consultation, developmental coaching, spiritual counseling, motivational speaking, and workshop facilitation for individuals, organizations, churches, and corporations.

ELECTRONIC GIVING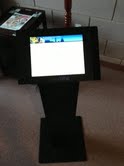 You may give online at www.mccdc.com/donate or give by text 202-999-3841. Please contact the church office with questions at 202-638-7373 or churchoffice@mccdc.com.

MCCDC BUS TRIP TO ATLANTIC CITY HOSTED BY THE OLDER ADULT MINISTRY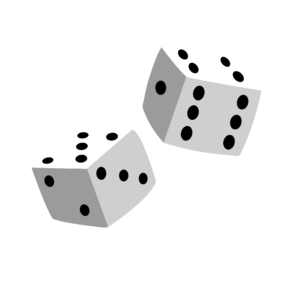 Sept 17, 2016, Departs MCCDC promptly at 7AM and returns at 11PM.
The cost is $50 and must be paid in advance. The deadline for sign up is Sept 1st. For more information please contact Ace Barbari at 703-303-2934 for complete information and sign up.

YOGA CLASSES

To nourish your physical body in addition to your spiritual body. Join us for yoga classes on Mondays at 7pm. The class is donation-based. If you are interested in starting or continuing please contact Rev Cathy at revcathy@mccdc.com or 202-638-7373.~ Namaste ("The Spirit in me honors the Spirit in you")

ADULT SUNDAY SCHOOL
Adult Sunday School is held from 10:15 to 10:50. Please bring your coffee or tea to the upstairs conference room for the brief yet powerful time together. For more information contact Rose Herring at churchoffice@mccdc.com or 202-638-7373.

OWN YOUR OWN BUSINESS WORKSHOP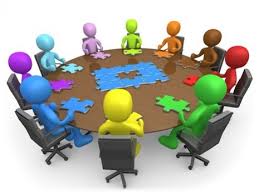 Saturday, September 10 Under Armour, Marriott Hotels, HARPO Studious: all of these success stories started with the inspiration of one person. Do you have an idea for a business? or have you ever thought of starting your own business of dreamed of self-employment? Please join us for an informal – but informational – presentation onfrom 1:00-2:30 on "starting your own business." Several of us at MCCDC have been blessed to do so, and we want to share our tips/advice/thoughts on how you might do so as well. While this is a free event, we ask that you please RSVP to Quanti Davis at cue971@gmail.com. Thank you and we look forward to seeing you on Sept. 10.

Harvest Time for Spirits
Calling all writers for a Saturday 4-hour workshop on September 17, focusing on what we bring from summer spiritual warmth and growth and how we plan to let this rich harvest give us energy and focus during colder months to come. Write about it! Bring it to life!
Our guide will be Rev. Dr. Robin H. Gorsline, MCCDC Writer-Theologian in Residence. We will meet at 10 a.m. and conclude by 2:00 pm. He will lead us in several guided writing exercises and we will also have an opportunity to undertake a more personal piece of writing.
A hearty vegetarian lunch will be served, donations to cover the cost of lunch gratefully received. And feel free to bring something to share.
Please let Rev. Robin know of your attendance by writing him at RevRobin@mccdc.com or speaking with him at church, or writing the church office at ChurchOffice@mccdc.com
Please let Rev. Robin know of your attendance by writing him at RevRobin@mccdc.com or speaking with him at church, or writing the church office at ChurchOffice@mccdc.com

Men's Circle
Calling all MCCDC men and male-centered people! Join us for the second Men's Circle on Sunday, September 18, at 12:30 pm, downstairs in the church conference room. This is a special time for socializing, networking, eating, and discussion. Our topic: "What personal qualities-emotion, intelligence, knowledge, character, physical strength, upbringing, principles, etc.-of being a man or male-centered person are most helpful to your being an active person of faith?"
Rev. Dr. Robin Gorsline, Writer-Theologian in Residence, will guide the discussion so that many, if not all, voices are heard, and we can grow in our faith and witness together. He will also provide a vegetarian soup. Others are needed to provide paper goods, beverages, crackers, dessert, and any other items that you may want. If you can volunteer to help with supplies, or if you just plan on joining us, please contact Rev. Robin at RevRobin@mccdc.com or the church office at churchoffice@mccdc.com . There also will be a sign-up sheet at the Information Station. We will conclude our time by about 2:30 to 2:45.

National Institutes of Health Gene Medical Study (NIH)
NIH is conducting a gene medical study called ClinSeq and are looking form individuals who are interested in participating.
Participates will receive $100.00 compensation to cover the cost of travel expenses.
For more details click on the link below..
Click Here For More Information on this Study-Sheet#1

OUR CORE VALUES
SPIRITUAL INSPIRATION:
We offer worship, education, prayer, and spiritual formation opportunities, helping people experience Christ in Body, Mind, and Soul.
CONNECTION:
We embrace the gifts of inclusion bringing diverse people together for discovery, friendship, fun, and support.
ENGAGEMENT:
We put faith into action, serving for, and with, our Neighborhood and Community.
INNOVATION:
We strive to be open to new ideas, learning together, and thinking in terms of the future.

CHELY WRIGHT: WISH ME AWAY
2016 NATIONWIDE FAITH-BASED TOUR
Come out to see this nationwide faith-based screening. Chely's inspiring story of finding her true voice is personal, but also speaks to a greater truth. Everybody wants to be themselves and to be accepted for who they are. This film illuminates that universality and shows how spirituality plays an integral part in the journey of identity and self-discovery.
MCCDC Screening on September 10th at 6 PM. Admission is $10. For more information contact Rev Cathy at revcathy@mccdc.com or 202-638-7373.

OLDER ADULT MINISTRY
Monthly Older Adult Ministry Meeting and Potluck Sunday 9/11 at 12:30 PM in the lower level conference room.

LANDSCAPING MORNING of SERVICE
9am-1pm, Saturday, October 8th!
Join other MCCers to beautify our church's property in preparation for Easter and Spring. We'll rake and collect debris, trim bushes, pull weeds, plant flowers and make our church and neighborhood prettier for the Spring. We'll have fun while we work … and it is a great way to connect with other MCCers! If you can, please bring your landscaping tools (rakes, brooms, gloves, clippers, etc.). We'll have some light breakfast foods to fuel us. Please RSVP to Greg Snyder, gcsnyder01@aol.com, 202-427-6313.

CALENDAR OF EVENTS
SUNDAY,
SEPTEMBER 11
8AM CHOIR REHEARSAL
9AM /11AM
SUNDAY
WORSHIP SERVICE
""
Min. Wendy Hamilton
TUESDAY,
SEPTEMBER 13
BIBLE STUDY
7PM
WELCOME HALL
WEDNESDAY
SEPTEMBER 14
REVIVAL TEAM
6:30PM
THURSDAY
SEPTEMBER 15
11AM CHOIR REHEARSAL
6:45PM
CLM CLASS
7PM
SATURDAY
SEPTEMBER 17
7AM
Relief NA
BUS TRIP TO ATLANTIC CITY
SUNDAY,
SEPTEMBER 18
9AM /11AM
WORSHIP SERVICE
FASTING AND PRAYER FOR REVIVAL PREPEARATION