BE FILLED WITH LIGHT AND SHINE
"Show us the light of grace. . . .Illumine our souls with joyful delight when sadness tries to take over the day. Shine brightly on us today, Lord, until we reflect your glory as a witness to this world."
~Kwasi I. Kena
This Sunday when you worship in our beautiful sanctuary you will have a clear view of sky, nature and light. Thanks to the sensitive design of our architect, Suzane Reatig, we will behold the manifold majesty of our Divine Architect. One thing I treasure about the design of our sanctuary is how the light outside becomes the light inside. That thought has me wondering: is it also true that the light inside becomes the light outside? How do we carry the light back outside?
A line in our recently adopted Vision Statement says, "The love of Christ will shine through our lives . . ." The love of Christ shines in us, through us, from us, and around us.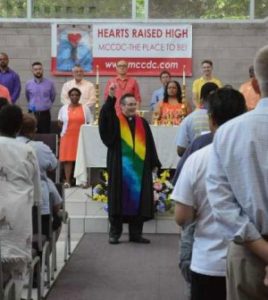 The message this Sunday is from Luke 11: 33-36 where Jesus teaches,
"The light will be everywhere!" This teaching calls us to recognize the light in us and others, finding there great power to live a victorious and impactful spiritual life. John 1:9 describes this light as "the Light that enlightens every person coming into the world." This means EVERY person. J. P. Newell says "It is the Light at the heart of every newborn child. It is the Light at the heart of all life."
By faith,
Rev Dwayne
 
September 2016
REVIVAL – REVIVAL – REVIVAL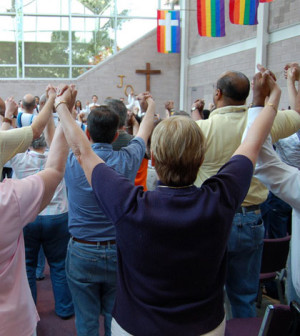 MCCDC is having a revival weekend
September 23, 24, 25,2016
Planned events:
Friday 9/23 Evening Opening Service
Saturday 9/24 Workshop to go Spiritually deeper facilitated by Rev. Dr. Cari Jackson
Saturday 9/24 Evening worship Revivalist Rev. Candy Holmes
Sunday 9/25 9&11AM services Guest Revivalist
Rev. Dr. Cari Jackson
Please plan on attending and inviting someone to come with you. There are still opportunities to assist in planning. Please contact Rev Cathy at revcathy@mccdc.com or 202-638-7373.

Tom Simmons Service of Ordination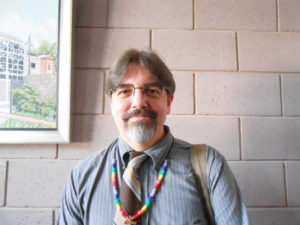 MCCDC's most recent clergy candidate, Rev Elect Tom Simmons, has been approved for ordination at the July 2016 Victoria General Conference. The service will be held at 3 pm on Saturday August 27th. All are welcome to attend. If you would like to participate in the service by singing in the choir or ensemble, please contact Rev Cathy by Aug 16th. revcathy@mccdc.com or 202-638-7373.


ELECTRONIC GIVING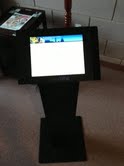 You may give online at www.mccdc.com/donate or give by text 202-999-3841. Please contact the church office with questions at 202-638-7373 or churchoffice@mccdc.com.


ADULT SUNDAY SCHOOL
Adult Sunday School is held from 10:15 to 10:50. Please bring your coffee or tea to the upstairs conference room for the brief yet powerful time together. For more information contact Rose Herring at churchoffice@mccdc.com or 202-638-7373.


MCCDC IS THE PLACE TO BE…
ON THE GO!!!
This summer as you travel and visit or simply sit by the pool, take MCCDC with you. Watch and listen to weekly sermons at mccdc.com. Make sure you are signed up for the weekly eblast. Place your request at Mark@mccdc.com. Sign up for auto-tithe at mccdc.com/donate so that your gifts can continue throughout the summer.
Take pictures of the mccdc wrist band (or of YOU wearing the wrist band) and submit them throughout the summer to revcathy@mccdc.com so that we can stay connected and continue to share as community. The pictures will be posted and there will be a special gift in the fall for the most amazing picture/location.

YOGA CLASSES

To nourish your physical body in addition to your spiritual body. Join us for yoga classes on Mondays at 7pm. The class is donation-based. If you are interested in starting or continuing please contact Rev Cathy at revcathy@mccdc.com or 202-638-7373.~ Namaste ("The Spirit in me honors the Spirit in you")
 
MCCDC BUS TRIP TO ATLANTIC CITY HOSTED BY THE OLDER ADULT MINISTRY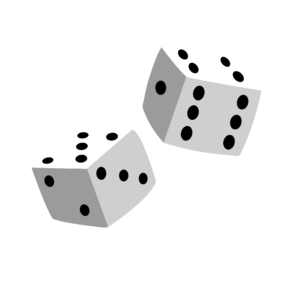 Sept 17, 2016, Departs MCCDC promptly at 7AM and returns at 11PM.
The cost is $50 and must be paid in advance. The deadline for sign up is Sept 1st. For more information please contact Ace Barbari at 703-303-2934 for complete information and sign up.

OWN YOUR OWN BUSINESS WORKSHOP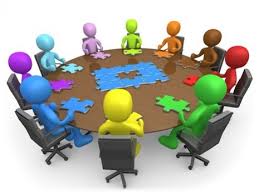 Under Armour, Marriott Hotels, HARPO Studious: all of these success stories started with the inspiration of one person. Do you have an idea for a business? or have you ever thought of starting your own business of dreamed of self-employment? Please join us for an informal – but informational – presentation on Saturday, September 10 from 1:00-2:30 on "starting your own business." Several of us at MCCDC have been blessed to do so, and we want to share our tips/advice/thoughts on how you might do so as well. While this is a free event, we ask that you please RSVP to Quanti Davis at cue971@gmail.com. Thank you and we look forward to seeing you on Sept. 10.

Harvest Time for Spirits
Calling all writers for a Saturday 4-hour workshop on September 17, focusing on what we bring from summer spiritual warmth and growth and how we plan to let this rich harvest give us energy and focus during colder months to come. Write about it! Bring it to life!
Our guide will be Rev. Dr. Robin H. Gorsline, MCCDC Writer-Theologian in Residence. We will meet at 10 a.m. and conclude by 2:00 pm. He will lead us in several guided writing exercises and we will also have an opportunity to undertake a more personal piece of writing.
A hearty vegetarian lunch will be served, donations to cover the cost of lunch gratefully received. And feel free to bring something to share.
Please let Rev. Robin know of your attendance by writing him at RevRobin@mccdc.com or speaking with him at church, or writing the church office at ChurchOffice@mccdc.com
Please let Rev. Robin know of your attendance by writing him at RevRobin@mccdc.com or speaking with him at church, or writing the church office at ChurchOffice@mccdc.com


Men's Circle
Calling all MCCDC men and male-centered people! Join us for the second Men's Circle on Sunday, September 18, at 12:30 pm, downstairs in the church conference room. This is a special time for socializing, networking, eating, and discussion. Our topic: "What personal qualities-emotion, intelligence, knowledge, character, physical strength, upbringing, principles, etc.-of being a man or male-centered person are most helpful to your being an active person of faith?"
Rev. Dr. Robin Gorsline, Writer-Theologian in Residence, will guide the discussion so that many, if not all, voices are heard, and we can grow in our faith and witness together. He will also provide a vegetarian soup. Others are needed to provide paper goods, beverages, crackers, dessert, and any other items that you may want. If you can volunteer to help with supplies, or if you just plan on joining us, please contact Rev. Robin at RevRobin@mccdc.com or the church office at churchoffice@mccdc.com . There also will be a sign-up sheet at the Information Station. We will conclude our time by about 2:30 to 2:45.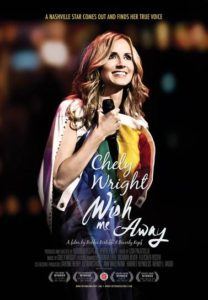 CHELY WRIGHT: WISH ME AWAY
2016 NATIONWIDE FAITH-BASED TOUR
Come out to see this nationwide faith-based screening. Chely's inspiring story of finding her true voice is personal, but also speaks to a greater truth. Everybody wants to be themselves and to be accepted for who they are. This film illuminates that universality and shows how spirituality plays an integral part in the journey of identity and self-discovery.
MCCDC Screening on September 10th at 6 PM. Admission is $10. For more information contact Rev Cathy at revcathy@mccdc.com or 202-638-7373.

 National Institutes of Health Gene Medical Study (NIH)
NIH is conducting a gene medical study called ClinSeq and are looking form individuals who are interested in participating.
Participates will receive $100.00 compensation to cover the cost of travel expenses.
For more details click on the link below..
Click Here For More Information on this Study-Sheet#1
Click Here For More Information on this Study-Sheet#2


CALENDAR OF EVENTS
SUNDAY,
AUGUST 28
9AM /11AM
SUNDAY
WORSHIP SERVICE
"BE FILLED WITH LIGHT AND SHINE"
MONDAY,
AUGUST 29
YOGA
CHURCH SANCTUARY
7PM
TUESDAY,
AUGUST 30
BIBLE STUDY
7PM
WELCOME HALL
WEDNESDAY
AUGUST 31
REVIVAL TEAM
7PM
THURSDAY
SEPTEMBER 1
7PM
CLM CLASS
SATURDAY
SEPTEMBER 3
7 AM
Relief NA
9:30 AM
SUNDAY,
SEPTEMBER 4
9AM /11AM


WORSHIP SERVICE
Gender Neutral Restrooms coming soon!
We are pleased to announce MCCDC will be implementing gender neutral restrooms. In early August, we will replace the "Men" and "Women" signs with signs indicating our restrooms are gender neutral.
Some time ago, the Board approved moving to gender neutral restrooms for our church. The Trustees began working on implementing this decision. They met and discussed developing new signage and the types of locks to put on the exterior doors to the main floor restrooms. As they were discussing these matters, a clear and strong consensus developed among the Trustees that we need to implement true gender neutral restrooms by changing their signage and not installing locks on the exterior entrance doors to the restrooms on the main level. The trustees shared this approach with the Board.
Everyone should feel not only welcomed in our church, but each person should feel that they truly belong here. This decision reflects our mission. The plan is to install signage that clearly indicates our restrooms are available to everyone and displaying a depiction of either two toilets or one toilet and one urinal. The signs will inform people of the types of facilities available in each particular restroom.
The two restrooms on the lower level will remain private (locking) single occupancy use for people preferring that option.
If you have questions or comments to share about this change, please share them with the trustees know at trustees@mccdc.com or feel free to visit with them when you see them at church.
"I hope that everybody gets a chance to be who and what they are. I just know if I have to pee, I don't care where it's going to be."

~Dolly Parton, in the Advocate, June 6, 2016.