When the builders laid the foundation of the temple of the Lord, the priests in their vestments were stationed to praise the Lord with trumpets, and the Levites, with cymbals, according to the directions of King David of Israel; and they sang responsively, praising and giving thanks to the Lord,
"The Lord is good, for God's steadfast love and graciousness endures forever toward us."
And all the people responded with a great shout when they praised the Lord, because the foundation of the house of the Lord was laid. But many of the priests and Levites and heads of families, older people who had seen the first house on its foundations, wept with a loud voice when they saw this house, though many shouted aloud for joy, so that the people could not distinguish the sound of the joyful shout from the sound of the people's weeping, for the people shouted so loudly that the sound was heard far away.
~Ezra 3: 10-13, NRSV
The people rejoiced when the foundation of the temple was set in place. They had waited so long for a place of their own to worship, a place to be themselves in communion with their God, and a place fitting to worship the God of creation. In our own lives, the temple can be symbolic of a place of belonging and connection in our lives and in our hearts. One definition of worship is "the work of the people". We will have opportunities in the coming week to worship, praise, meditate, prepare and pray for each other, our church and our broader community. Preparation for revival will happen on Sunday with daily E-Devotionals to encourage focused prayer and meditation. This will lay the groundwork and turn over the spiritual soil for the events on Friday 9/23, Saturday 9/24, and Sunday 9/25.
This Sunday Rev. Dwayne will bring the message with the theme "Rousing Our Spirits for Revival". His text will be Matt 6: 24-33. Look forward to seeing you at 9 or 11.
Peace
Rev Cathy Alexander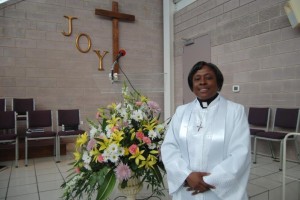 SAVE THE DATES! REVIVAL – REVIVAL – REVIVAL: MCCDC is having a revival weekend September 23, 24, 25,2016
SCHEDULE OF EVENTS
September 23, 2016
7-8:30pm: Friday Night Opening Service (Pastoral Care Ministers)
• Rev. Abena McCray-Peters, Mistress of Ceremonies
• Rev. Dr. Y'Lon M. Dozier, Prayer and Scripture
"Purify me with hyssop, and I shall be clean; Wash me, and I shall be whiter than snow. Make me to hear joy and gladness, Let the bones which YOU have broken rejoice. Hide YOUR face from my sins and blot out all my iniquities. Create in me a clean heart, O God, and renew a steadfast spirit within me. Do not cast me away from YOUR presence and do not take YOUR Holy Spirit from me. Restore to me the joy of YOUR salvation and sustain me with a willing spirit." ~ Psalm 51:7-12 (New King James Version -NKJV)
Drumming, Music, Testimonials, Video Production, Spiritual Renewal and Spiritual Movement Dance.
Light Refreshments will be served in Welcome Hall
September 24, 2016
9:30am-4pm: Revival Retreat: "Strategic Compassion: Serving with Head and Heart"
Rev. Dr. Cari Jackson
Description: Being part of a faith community opens the opportunities for incredible connections of love and caring. These connections are the basis of bearing one another's burden through compassionate care. When you journey with others as they experience physical and emotional pain, relationship or job loss, financial hardship, or death of loved ones, there are three possible realities you may experience. One, you may be dealing with struggles in your own life at the same time. Two, some personalities are harder for you to express compassion toward. Three, the collective life of the congregation impacts the care that people need. To address these realities, this retreat: 1) helps you acknowledge your own losses and grieving, and how to manage them as you minister to others; 2) explores what it means to be a minister of compassionate care; 3) enhances your use of listening as a pastoral care tool; and 4) helps you develop strategies for enhancing compassion and caring across church ministries, serving as a team.
September 24, 2016
7pm- 8pm: Hospitality/Fellowship
8pm-9:30pm: Saturday Night Revival Service: "Owning Our Spiritual Breakthrough"
Rev. Candy Holmes, Revivalist.
• Rev. Abena McCray-Peters, Worship Leader
• Tyrone Stanley, Music Director
Singing, testimonials and hands on healing for those seeking a time of spiritual breakthroughs, devotion and joy.
September 25, 2016
9 & 11AM Worship Services: Rev. Dr. Cari Jackson, Guest Preacher.
Sermon: "New Wineskins"
• 9AM music director: Daniel Scearce
• 11AM music director: Tyrone Stanley
12:45pm: Baptisms by Immersion: New or Renew – All are welcome. Whether you want to be baptized for the first time or want to renew your baptism, you are welcome. We will offer baptisms by immersion following the services. Even if you don't know if you'll decide to be baptized, bring change of clothes, let the Spirit decide.
ALL ARE WELCOME
Please plan on attending and inviting someone to come with you. There are still opportunities to assist in planning. Please contact Rev Cathy at revcathy@mccdc.com or 202-638-7373.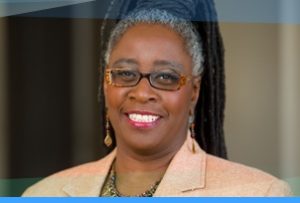 Rev. Dr. Cari Jackson is a dynamic speaker. She is an ordained mini ster in the United Church of Christ (UCC), Dr. Cari works ecumenically across religious and spiritual traditions. She has served as pastor of congregations in three Christian denominations – UCC, United Methodist Church, and Presbyterian Church-USA. She has served as interim worship coordinator at The Riverside Church and Conference Preacher for the UCC Connecticut Conference. As an educator, Dr. Cari has been adjunct faculty at Union Theological Seminary and One Spirit Interfaith Seminary, both in New York City, where she taught such courses as "The Christian Chase for Power" and "Ministry in Multicultural Contexts." She was the 2010 lecturer for the J.C. Wynn Lecture Series at Colgate Rochester Crozer Divinity School. Read more at drcarijackson.com.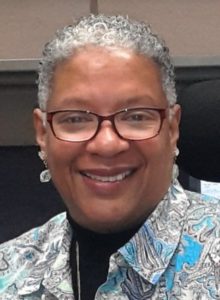 Rev. Candy Holmes lifts up a liberation theology that is enriched by her Baptist, Pentecostal, and Interfaith roots and her social justice vis
ion. These aspects of her life inform her ecumenically-based ministry that boldly proclaims "God's love includes everyone." In addition to serving MCC as the Program Officer for People of African Descent, Office of Emerging Ministries, she also serves in various leadership roles for ecumenical and social advocacy projects. As a spiritual activist, Rev. Holmes' understands that sharing our voices and stories of faith is essential to changing minds and transforming hearts. Consequently, she is a sought after thought leader and speaker, working wit
h advocacy and civic groups. Having retired from her Federal career, Candy is now owner and president of her new venture — COMPASS – LCH Coaching and Consulting, LLC, where she provides leadership consultation, developmental coaching, spiritual counseling, motivational speaking, and workshop facilitation for individuals, organizations, churches, and corporations.
Rev. Candy Holmes also celebrates life as author with her upcoming book"I Made It Out." I Made It Out reflects the spectacular ability within all of us to come out from the life-limiting effects of oppression and spirit-destroying religiosity into greater freedom and wholeness… Far greater than we might imagine. To receive updates about Rev. Candy's book, you can sign up at the Information table in the church Welcome Hall or send your name/email to Candy Holmes via Facebook.

REVIVAL HONOR AND REMEMBRANCE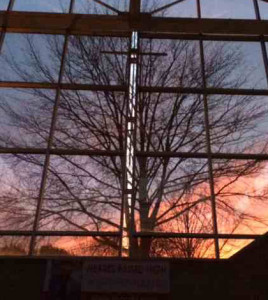 We invite you to remember someone you love with a Remembrance. The names of those remembered will be included in our Revival Sunday bulletin. Funds raised through Remembrances will help cover our Revival weekend costs. Your contribution can also be designated to cover a specific Revival budget item, such as travel costs for our Revivalist or for a musician etc. Therefore, we are not suggesting an amount for your contribution: All gifts matter, be they $1 or $1,000. Please attach a check payable to MCCDC to this form and place it in the communication box (next to the front door) or mail it to the church (474 Ridge St, NW Washington DC 20001). The deadline for being included in the Revival bulletin is Sunday, September 18th.
With EasyTithe, supporting the church is as simple as clicking a mouse or whipping out your smart phone. Our new online system allows you to make a financial donation to the church with your credit card or direct debit from your banking account.
You'll be asked to set up your MCCDC EasyTithe Account. You can set it up to make a one-time/anytime donation or make a recurring donation.

Loose Change for Change
This Sunday you will have the opportunity to support the upcoming Revival with your loose change. Gather your change in socks, jars or other containers and bring them to pour into the large vase by the altar flowers. If you like, use your loose change to support the honors and remembrances to be included in the Revival Sunday worship folder. Forms are on the information station and at mccdc.com/mccdc-revival.

PREPARATION FOR REVIVAL THROUGH FASTING AND PRAYER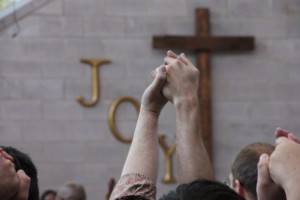 Why would I fast?
1. Are you in need of healing or a miracle?
2. Do you need the tender touch of God in your life?
3. Is there a dream inside you that only God can make possible?
4. Are you in need of a fresh encounter?
5. Do you desire a deeper, more intimate and powerful relationship with God?
6. Are you ready to have heightened sensitivity to the desires of God?
7. Do you need to break away from bondages that have been holding you hostage?
8. Is there a friend or loved one that needs Salvation?
9. Do you desire to know God's will for your life?
If you've answered yes to one on more of these questions, then please join in a 5 day Congregational Fast from Sunday, September 18 – Thursday, September 22 in preparation for the Church Revival.
What is Fasting?
Abstaining from all or some kinds of food or drink for a specific period of time and reconnecting with God through prayer, reading scriptures, journaling and so forth. A fast may also include fasting from various activities and/or behaviors such as shopping, gossip, or whatever the Spirit may place on your heart.
Types of Fasts?
1) The Full Fast – Giving up all food products for the duration of a set time frame and consuming only liquids.
2) The Daniel Fast – Giving up all meat products, sweets, and breads. You consume fruits and vegetables and drink water and juice for a specific time frame.
3) A Partial Fast – Giving up certain food products, tasks (Social Media or TV, or items (Social Media or TV) for a specific time frame (i.e. Sun up to sundown or an hour a day).
How Do You Select a Fast?
This is a personal choice that you should choose for your personal situation.
Preparation
The first thing one should do is stop drinking anything with caffeine in it, coffee, regular black tea (herbal teas may be beneficial) or sodas in the week preceding any food fast. Instead, drink plenty of water just before you begin your fast so you will be adequately hydrated and will not get a headache or other ailments. With certain kinds of health conditions (such as diabetics), please consult with a doctor or other medical professional before going, for any period of time, without food or water.

THIS WEEK SEPTEMBER 2016
ELECTRONIC GIVING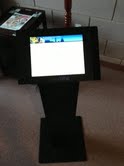 With EasyTithe, supporting the church is as simple as clicking a mouse or whipping out your smart phone. Our new online system allows you to make a financial donation to the church with your credit card or direct debit from your banking account.
You'll be asked to set up your MCCDC EasyTithe Account. You can set it up to make a one-time/anytime donation or make a recurring donation.
You also can give by text 202-999-3841. Please contact the church office with questions at 202-638-7373 or churchoffice@mccdc.com.

YOGA CLASSES

To nourish your physical body in addition to your spiritual body. Join us for yoga classes on Mondays at 7pm. The class is donation-based. If you are interested in starting or continuing please contact Rev Cathy at revcathy@mccdc.com or 202-638-7373.~ Namaste ("The Spirit in me honors the Spirit in you")

ADULT SUNDAY SCHOOL SCHEDULE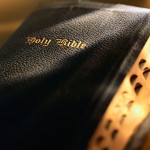 Adult Sunday School is held from 10:15 to 10:50. Please bring your coffee or tea to the upstairs conference room for the brief yet powerful time together. For more information contact Rose Herring at churchoffice@mccdc.com or 202-638-7373.

TUESDAY BIBLE STUDY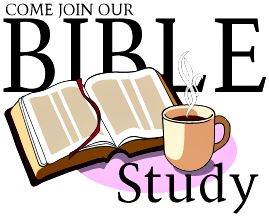 Please join the Tuesday Night Bible Study from 7-8pm in the Welcome Hall. A time of community, fun learning and sharing. For more information please contact Dale Madyun-Baskerville at churchoffice@mccdc.com or 202-638-7373.

CHURCH NEWS
Harvest Time for Spirits
Calling all writers for a Saturday 4-hour workshop on September 17, focusing on what we bring from summer spiritual warmth and growth and how we plan to let this rich harvest give us energy and focus during colder months to come. Write about it! Bring it to life!
Our guide will be Rev. Dr. Robin H. Gorsline, MCCDC Writer-Theologian in Residence. We will meet at 10 a.m. and conclude by 2:00 pm. He will lead us in several guided writing exercises and we will also have an opportunity to undertake a more personal piece of writing.
A hearty vegetarian lunch will be served, donations to cover the cost of lunch gratefully received. And feel free to bring something to share.
Please let Rev. Robin know of your attendance by writing him at RevRobin@mccdc.com or speaking with him at church, or writing the church office at ChurchOffice@mccdc.com
Please let Rev. Robin know of your attendance by writing him at RevRobin@mccdc.com or speaking with him at church, or writing the church office at ChurchOffice@mccdc.com

LANDSCAPING MORNING of SERVICE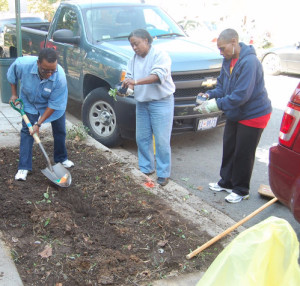 9am-1pm, Saturday, October 8th!
Join other MCCers to beautify our church's property in preparation for Easter and Spring. We'll rake and collect debris, trim bushes, pull weeds, plant flowers and make our church and neighborhood prettier for the Spring. We'll have fun while we work … and it is a great way to connect with other MCCers! If you can, please bring your landscaping tools (rakes, brooms, gloves, clippers, etc.). We'll have some light breakfast foods to fuel us. Please RSVP to Greg Snyder, gcsnyder01@aol.com, 202-427-6313.

Gender Neutral Restrooms Coming Soon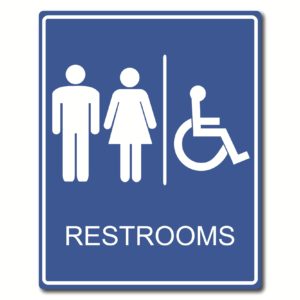 We are pleased to announce MCCDC will be implementing gender neutral restrooms. In early August, we will replace the "Men" and "Women" signs with signs indicating our restrooms are gender neutral. Some time ago, the Board approved moving to gender neutral restrooms for our church. The Trustees began working on implementing this decision.
They met and discussed developing new signage and the types of locks to put on the exterior doors to the main floor restrooms. As they were discussing these matters, a clear and strong consensus developed among the Trustees that we need to implement true gender neutral restrooms and simply replace the signage and not install locks on the exterior entrance doors to the restrooms on the main level. The trustees shared this approach with the Board.
Everyone should feel not only welcomed in our church, but each person should feel that they truly belong here. This decision reflects our mission. The plan is to install signage that clearly indicates our restrooms are available to everyone and will display a depiction of either two toilets or one toilet and one urinal. The signs will inform people of the types of facilities available in each particular restroom.
The two restrooms on the lower level will remain private (locking) single occupancy use for people preferring that option.
If you have questions or comments to share about this change, please share them with the trustees know at trustees@mccdc.com or feel free to visit with them when you see them at church.
"I hope that everybody gets a chance to be who and what they are. I just know if I have to pee, I don't care where it's going to be." — Dolly Parton, in the Advocate, June 6, 2016.