"Love is born in every act of compassion and justice."
~ D. S. Jakota
Today, many around the world are praying for Aleppo. Hearts are heavy as tens of thousands of trapped civilians gasp for breath in a war zone. Since Monday of this week, many have been posting farewell messages on social media.
Aleppo is one of many places in our world where love, it seems, is unknown. It seems that violence, fear, and hatred are prevailing. Aleppo is one of many places that needs love. Is love to be found in Aleppo? Our faith says yes. A wise teacher said, "You don't need love, you are the love." Today, though love is under siege, it is prevailing in ways both small and great. Stories not yet told will emerge from Aleppo. They will be stories of sacrifice, forgiveness, protection, and a cup of water offered to the thirsty. The whole purpose of our lives is to love every moment, and many of our siblings in war torn places are doing that, at this moment.
In the midst of fear, the prayer of Jesus will be offered: "Thy will be done on earth as it is in heaven." In our scripture this Sunday from Matthew 1: 18-25, a child, Immanuel is born into this world for that very reason. Jesus, indeed, is the very prayer he taught us to pray. We too are called to be that prayer. We are called to be love. We are called to do our part to bring heaven to earth. Yes, this earth, the world in which we live.
Mary gave birth to love. We do the same when we resist fear and give ourselves to others. Debie Thomas prays, "Dear God, I feel You in the solid embrace of people I love—their hands, Your hands, their eyes Your eyes, their voice soft echoes of Yours. And in those moments the possibility of You grows and grows until I am unhoused and undone, almost too alive for this world."
This Sunday, let us come together as Beloved Community to be love together.

THIS UPCOMING EVENTS DECEMBER 2016
Children's Christmas Toy Drive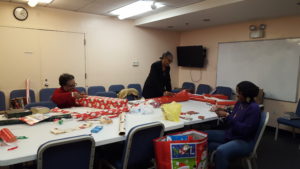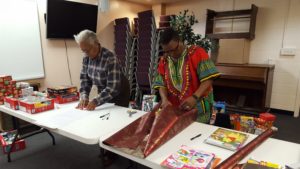 THANK YOU to all who participated in the children's toy drive. Your generosity supported over 150 children and families in Ward 7. Watch this spot for pictures from the party.

MCCDC Special Services of the Season
Please plan to join your MCCDC family for Special Services of the Season:
Christmas Eve, Saturday Dec 24, 7PM. Our special musical guests will be and ensemble of DuPont Brass.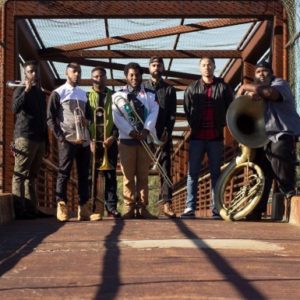 Christmas Day, Sunday Dec 25, One service at 10 AM.
New Year's Day, Sunday Jan 1, One service at 10 AM.

DRUM CIRCLE WELCOME!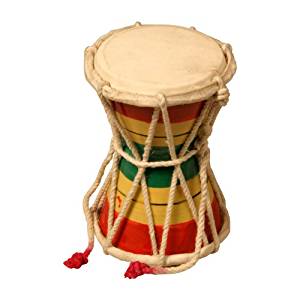 MCCDC celebrates Advent with a Drum Circle on Dec. 18, 2016 as a prelude to the 11:00am service. Following the excitement and interest after the recent Drum Circle at the REVIVAL, many voices asked if an occasional Drum Circle could be part of the worship services at MCCDC.
A drumming circle (particularly those that affirm their shamanic roots) is a place for practitioners to get together for learning, healing, and the direct revelation of spiritual guidance. A drumming circle provides an opportunity to connect with your own spirit at a deeper level, and also to connect with a group of other like-minded people. In a society in which traditional family and community-based systems of support have become increasingly fragmented, drumming circles provide a sense of connectedness with others and interpersonal support. The Drum Circle is a conversation and an evolving connection. It is also a celebration of rhythm, community and harmony. If you would like to join in an upcoming Drum Circle, as a beginner or advanced drummer, please contact me at Todd@thedcplace.com

BIBLE IN 90 DAYS UPDATE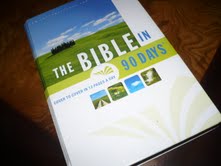 In January 2017, we will embark on our journey as a church community on reading the entire Bible in 90 days. Have you wanted to read the entire Bible – cover-to-cover?
Click here to see upcoming schedule: 2017-bible-in-90-days-schedule
Please go to this blog page for more instructions and to follow along: Click here to enter the blog
The call in number for our community meeting times will be (641) 715-0632, Access Code: 190766, yet we encourage you to attend in person if you can.
You can order your Bible through the church or order directly at: Click here to order book or the Bible may be found on Amazon. The cost for a soft-cover copy is $15.
If you have questions, would like to participate, or wish to order a book, please contact Rev Cathy at revcathy@mccdc.com or 202-638-7373. Please call or email to let us know if you plan to participate. All are welcome.

CHURCH NEWS
MCCDC LIVE STREAMING
MCCDC is going live! We have an opportunity to use of our AV system to reach outside our walls to many people who may not be able to join us in person. To make this happen we must have a subscription service that will provide us the ability to stream our services, concerts and special events, and expand opportunities for participation in our bible studies and other activities remotely. The testing done so far with streaming has generated a lot of excitement, particularly by those who have been unable to visit our church.
You can be a part of making this happen in a number of ways: (1) pray for our reach beyond the walls of our church (2) join others in donating to cover the one-time annual cost of the service and associated AV training for our volunteers; and (3) consider joining the AV ministry.
You can contact the church office with questions at 202-638-7373 or churchoffice@mccdc.com.

ELECTRONIC GIVING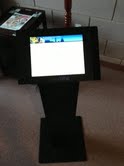 With EasyTithe, supporting the church is as simple as clicking a mouse or whipping out your smart phone.
Our new online system allows you to make a financial donation to the church with your credit card or direct debit from your banking account.
You'll be asked to set up your MCCDC EasyTithe Account. You can set it up to make a one-time/anytime donation or make a recurring donation.
You also can give by text 202-999-3841. Please contact the church office with questions at 202-638-7373 or churchoffice@mccdc.com.

YOGA CLASSES

To nourish your physical body in addition to your spiritual body. Join us for yoga classes on Mondays at 7pm. The class is donation-based. If you are interested in starting or continuing please contact Rev Cathy at revcathy@mccdc.com or 202-638-7373.~ Namaste ("The Spirit in me honors the Spirit in you")

ADULT SUNDAY SCHOOL SCHEDULE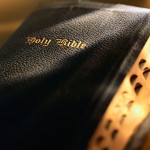 Adult Sunday School is held from 10:15 to 10:50. Please bring your coffee or tea to the upstairs conference room for the brief yet powerful time together. For more information contact Rose Herring at churchoffice@mccdc.com or 202-638-7373.

TUESDAY BIBLE STUDY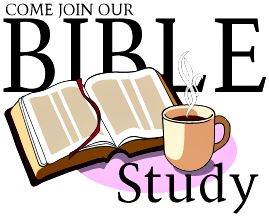 Bible study is on Christmas break until Jan 10, 2017. Please join the Tuesday Night Bible Study from 7-8pm in the Welcome Hall in the New Year. For more information please contact Dale Madyun-Baskerville at churchoffice@mccdc.com or 202-638-7373.

Parking Lot Update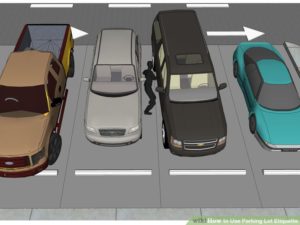 Since the new condo building is complete, MCCDC congregants and guests can now return to using the 4 parking spots that surround that building. Please contact the church office if you have questions at churchoffice@mccdc.com or 202-638-7373

Unity Fellowship Church DC 2016 Kwanzaa Celebration
December 29, 2016 @ 7:00 pm
Where:
Unity Fellowship Church DC
474 Ridge St NW
Washington, DC 20001
Cost:Free, Contact:Jackie Cooke, 301-641-3165

Unity Fellowship Church DC 2016 Watch Night Service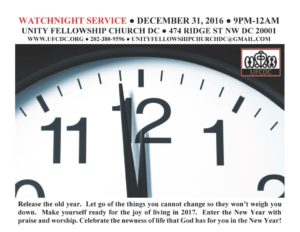 December 31, 2016 @ 9:00 pm – January 1, 2017 @ 12:00 am
Where:
Unity Fellowship Church DC
474 Ridge St NW
Washington, DC 20001
Cost:Free, Contact:UFCDC 202-380-9596