THE CHURCH THAT CHANGES LIVES
"When we least expect it, life sets us a challenge to test our courage and willingness to change; at such a moment, there is no point in pretending that nothing has happened or in saying that we are not yet ready. The challenge will not wait. Life does not look back."
~ Paulo Coelho
Saul was on a path he thought was best until he was stopped in his tracks. He was on his way to Damascus when "suddenly a light from heaven encircled him" (Acts 9:3) and he fell to the ground. In the message this Sunday we'll look at Saul's "fall" and how he gets up and goes from there. Eventually, the change in Saul's life is so great it even leads to a name change: Paul.
Saul's story poses rich questions such as: How does God intervene today? How do our stories intersect with Saul's story? How does change in our lives impact change in the lives of others?
Saul/Paul's story as told in the book of Acts is also the story of the early church. The early church, though humanly imperfect, was also divinely inspired as the church that changed lives. This Sunday I begin a series from Acts entitled "The Church that Changes Lives." MCCDC is part of the continuation of that story. Today, as we celebrate our 45 years of ministry, changing lives in small and big ways through Christ is at the heart of who we are.
See you Sunday at 9AM and 11AM.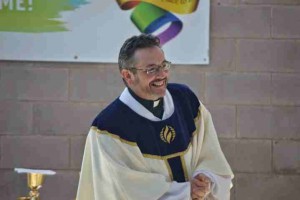 By Faith,
Rev. Elder Dwayne

THIS WEEK APRIL 2016
Electronic Giving
You may give online at mccdc.com/donate or give by text 202-999-3841. Please contact the church office with questions. 202-638-7373 or churchoffice@mccdc.com.


TUESDAY BIBLE STUDY
Please join the Tuesday Night Bible Study from 7-8pm in the Welcome Hall.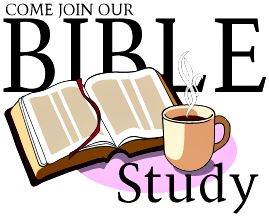 A time of community, fun learning and sharing. For more information please contact Dale Madyun-Baskerville at churchoffice@mccdc.com or 202-638-7373.
ADULT SUNDAY SCHOOL SCHEDULE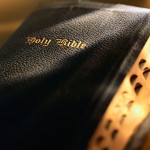 Adult Sunday School is held from 10:15 to 10:50. Please bring your coffee or tea to the upstairs conference room for the brief yet powerful time together. For more information contact Rose Herring at churchoffice@mccdc.com or 202-638-7373.
CHURCH NEWS
MCCDC 45th Anniversary Celebration Gala
Join us for an evening of fine dining, dancing, memories and memory making with old and new friends.
Our 45th Anniversary Gala will take place on:
***May 21st from 6:30-10:30 PM at the:
***National Press Club 529, 14th Street NW, 13th Floor Ballroom, Washington, DC 20045.
***Tickets are available online at link below or at the information station starting March 6th., 2016.
***Ticket Prices $70.00 until April 1, 2016 and $80.00 until May 2, 2016.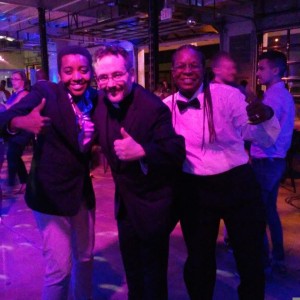 The 45th Anniversary Program Booklet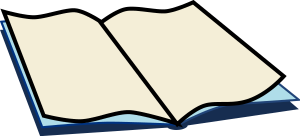 Come One, Come All. The 45th Anniversary Team is compiling a program booklet for our Gala Evening. If you would like information about purchasing an ad for the booklet (advertise your business, send greetings and congratulations, send your support for the next 45 years), please contact Quanti Davis at cue971@gmail.com or 301-275-1393.
45th Program Booklet Ad Information (PDF)
Revised program booklet ad information_final (Word Document)

45th Anniversary History Project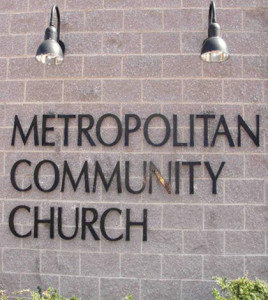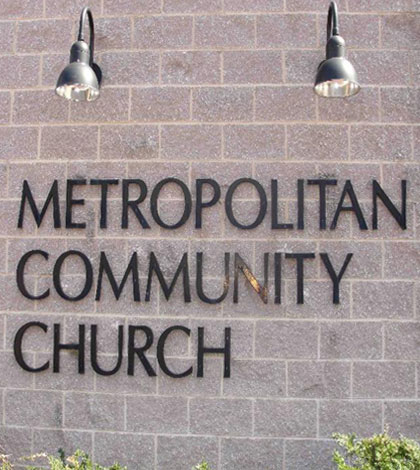 We want to hear from you because you have a story to tell the nations. We would like everyone to tell their story (in a page or less) and especially if you are a 20+ year member of MCCDC. Use the following questions as a guide:
• How did you find MCCDC?
• What were your feelings to find a spiritual home that let you know God loves and created you for who you are?
• What contributions (spiritual gifts) did you make to the ministry of the church?
• What would you share with people who are still looking for a safe and spiritual home?
• What are your hopes for the future of MCCDC?
Please send you writings by March 1st to Cecelia Hayden Smith and Rev Cathy at revcathy@mccdc.com or 202-638-7373. Cecelia Hayden Smith is at the church every Tuesday from 12:30 –

YOGA CLASSES AT MCCDC STARTS Monday April 11, 2016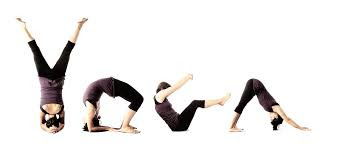 To nourish your physical body in addition to your spiritual body, MCCDC plans to soon host a 4-week long series of yoga classes held on Mondays at 7pm. You do not need to come with flexibility, strength or balance – that's what we'll be improving!
The instruction will focus on beginning fundamentals of yoga. Optional variations will also challenge experienced practitioners. The class will be donation-based. A limited number of mats will be available to borrow.
Please register ahead of time, especially to reserve a mat. If you are interested please contact Rev Cathy at revcathy@mccdc.com or 202-638-7373.
~ Namaste ("The Spirit in me honors the Spirit in you")
SUSAN G. KOMEN RACE FOR THE CURE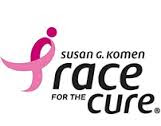 Susan G. Komen Race for the Cure
On May 7, 2016, the Susan G. Komen 5K race for the cure will take place in Washington, DC. We are planning to register a team so if you are interested please contact Linda Hornsby. Our team is growing and there is room for you.
Register at this link (komendcrace.info-komen.org)
Although this would be our first walk as an MCCDC team, the event has been going on for a number of years. Our goal for this year is 15 team members and $1000 funds raised. For more information, please contact Linda through the church office at churchoffice@mccdc.com or 202-638-7373.
PASTORAL CARE MINISTRY DISCERNMENT FOR 2016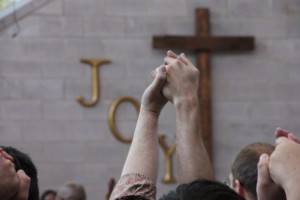 Do You CARE?
Are You Willing to serve?
Are you on the journey of spiritual maturity?
Are you able to set healthy boundaries?
Do you have a regular prayer life?
Do you have some time to commit?
Are you able to honor confidentiality?
Are you comfortable visiting hospitals and care facilities?
If you answered yes to any of the above questions perhaps you can consider PASTORAL CARE MINISTRY!
Come receive information about the Pastoral Care Ministry
and assistance with your discernment.
Meetings are being held on April 20 and May 18 @ 6pm. For more information, please contact any Pastoral Care Minister or Rev. Dwayne.

MCCDC Computer Training
The computer training theme this year is Using Social Media!! The classes will be focused on the basic use of these very popular tools. We hope you will be able to join us in the Computer Lab on the lower level at MCCDC.
~ 4/17 Facebook Basics
~ 5/22 Twitter
~ 6/19 Using Droid Smart Phones & Tablets
~ 7/17 Home Computer Security Basic
~ 8/21 Using Droid Smart Phones & Tablets
MCC churches in the Eastern Network at the semi-annual Network Gathering.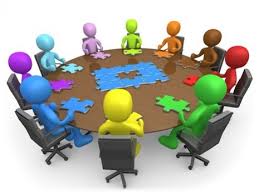 Please come out and join other MCC churches in the Eastern Network at the semi-annual Network Gathering. The Gathering will be held on April 23rd at Open Door MCC in Boyds, MD. Everyone is welcome to attend. The focus will be preparation for General Conference, the revised MCC Statement of Faith, Worship and prayer. Contact Rev Cathy at revcathy@mccdc.com or 202-638-7373.
Click on this for more information and Register


THE MCC GLOBAL JUSTICE INSTITUTE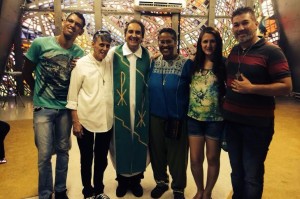 THANK YOU FOR YOUR SUPPORT AS MCCDC JOINS TO SUPPORT THE MCC GLOBAL JUSTICE INSTITUTE with Easter Honors and Remembrances. With your generosity MCCDC raised $590.00 to support the global work of MCC.


MCC DENOMINATIONAL GENERAL CONFERENCE CORNER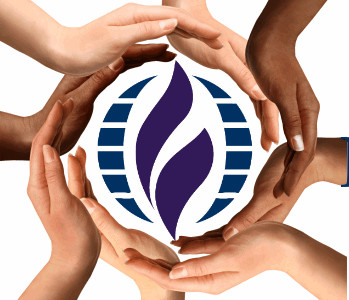 The denominational Moderator's Nominating Committee has announced the slate of candidates for MCC's next moderator. General Conference's Clergy House and Lay house will vote on our next moderator. The conference will be held July 4-8, 2016. Click Here to Read a message from the Moderator of the nominating committee and to see bios and statements from the 4 candidates:
Rev. Elder Diane Fisher
Rev. Elder Darlene Garner
Rev. Elder Héctor Gutiérrez
Rev. Dr. Irene Laudeman
MCC Statement of Faith
A revision to MCC's statement of Faith will also be voted on at this year's general conference. The denomination's Commission on the Statement of Faith has published the next installment of theological conversations contained in the statement. Please take a moment to read it. Please click here to read
The current draft of the Statement of Faith is also posted for your review and consideration and comment. Click Here to Read
MCC Governing Board Nominating Committee
MCC will elect 5 members to the Governing Board at the July conference, 3 clergy and 2 laity. The Board is responsible for the governance of the denomination between triannual general conferences. If you are interested in running for the board please read information from the nominating committee and contact the chair of the committee, MCCDC Vice Moderator Mark Kornmann at mark@mccdc.com.Click Here to Read
If you have questions about General Conference please contact your MCCDC lay delegates or Rev Cathy at revcathy@mccdc.com or 202-638-7373.

COMMUNITY ANNOUNCEMENT FROM CENTER GLOBAL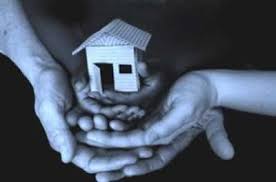 Housing Assistance Needed for LGBT Asylum Seekers – Center Global, a program of the DC Center for the LGBT Community, is seeking housing hosts for individuals who are seeking asylum from countries that are not safe for LGBT persons to live in. Housing hosts are asked to provide a private bedroom for a minimum of three months; while these individuals (in some cases couples) are going through the asylum process. These are individuals who are unable to access other government services and lack support from family and friends from their home countries, we have several persons in need of immediate housing.
For more information please contact Eric Scharf with Center Global at escharfdc@gmail.com, or visit http://thedccenter.org/programs_global.html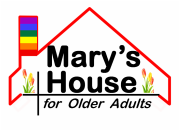 SAVE THE DATE Saturday May 28, 2016 3 pm – 7pm
MARY HOUSE IS CONDUCTING THE
4th Annual Party with a Purpose
Old School Dance Party
To Benefit the Production of Safe, Affordable
and Inclusive Housing in WDC
Westminster Presbyterian Church – 400 I Street, SW, WDC
DJ/Dancing/Door Prizes
Catered Fare and Cash Bar AND the presentation of the First Eleanor Holmes Norton Award to Congresswoman Norton for Extraordinary Public Service as a champion of LGBTQ/SGL Elders and the Third Annual Celebration of Life Award to acknowledge and celebrate the life of an elder who has been a constant presence in the lives of other LGBTQ/SGL older adults and whose work and life has been instrumental in decreasing the social isolation among LGBTQ/SGL elders.
Advanced Tickets: $40
http://www.maryshousedc.org/party-with-a-purpose.html
and $45 at the door (as long as tix lasts)
For more information: email: info@maryshousedc.org, or call: Mary's House at 202-607-7970
ALL FUNDS WILL GO DIRECTLY TO SUPPORT MARY HOUSE