THE CHURCH THAT CHANGES LIVES: TABITHA'S STORY
"I learned, through MCCDC, that prayer REALLY works! The healing power of Jesus Christ through prayer is REAL and not simply rhetoric. It is a Living, Loving Light that shines on us all."
~ Steve Cupo, MCCDC Member
Today is the 19th Day of the Great 50 Days of Easter. The first day, Easter Sunday, was a glorious memorable day at MCCDC. Now that nearly three weeks have passed, does it seem that Easter has lost its edge? If so, Tabitha's story from Acts 9: 36-43 helps get the edge back. Her life is changed. Further, she inspires positive change in the life of others.
Tabitha is one of many changed lives described in the book of Acts. J.S. Harvard writes, "Acts tells us that those who belonged to the Way (9:2) were empowered to 'turn the world upside down' (17:6). So in Acts we keep reading stories about conversions, healings, and life after death. This community empowered by the Holy Spirit was not content with the status quo."
The status quo of fear, poverty, and religious division is disrupted as the Holy Spirit works in and through people and events. The empowered communities of the early church bear bold witness to new possibilities.
The story of faith continues today in the lives of the people of MCCDC. Like Tabitha in the early church, our beloved member Steve Cupo faced seemingly impossible odds. Steve says, "In 1997, I was diagnosed with a brain tumor. That was the bad news. The Good News was that I had Jesus and MCCDC in my life.
After my surgeries, I went through months of recovery. I couldn't "do" for myself and my partner, Dan, was overwhelmed. But I discovered, by allowing people (and the members of MCCDC in particular) the opportunity to give of themselves and help me, I was able to let them express their generosity! It is a glorious thing to be able to receive the gifts of others, because in their giving, they are blessed. That was an enormous life lesson I gained."
Sunday at 9AM and 11AM I invite you to experience the inspiration of Tabitha and others who have been changed forever. See you Sunday!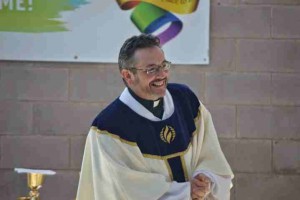 By Faith,
Rev. Elder Dwayne

THIS WEEK APRIL 2016
Electronic Giving
You may give online at mccdc.com/donate or give by text 202-999-3841. Please contact the church office with questions. 202-638-7373 or churchoffice@mccdc.com.

TUESDAY BIBLE STUDY
Please join the Tuesday Night Bible Study from 7-8pm in the Welcome Hall.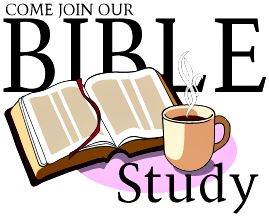 A time of community, fun learning and sharing. For more information please contact Dale Madyun-Baskerville at churchoffice@mccdc.com or 202-638-7373.
ADULT SUNDAY SCHOOL SCHEDULE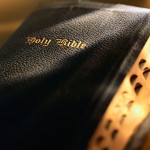 Adult Sunday School is held from 10:15 to 10:50. Please bring your coffee or tea to the upstairs conference room for the brief yet powerful time together. For more information contact Rose Herring at churchoffice@mccdc.com or 202-638-7373.


CHURCH NEWS
MCCDC 45th Anniversary Celebration Gala
Join us for an evening of fine dining, dancing, memories and memory making with old and new friends.
Our 45th Anniversary Gala will take place on:
***May 21st from 6:30-10:30 PM at the:
***National Press Club 529, 14th Street NW, 13th Floor Ballroom, Washington, DC 20045.
***Tickets are available online at link below or at the information station starting March 6th., 2016.
***Ticket Prices $70.00 until April 1, 2016 and $80.00 until May 2, 2016.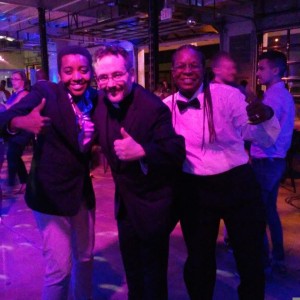 The 45th Anniversary Program Booklet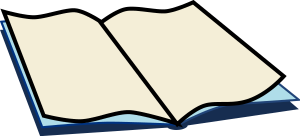 Come One, Come All. The 45th Anniversary Team is compiling a program booklet for our Gala Evening. If you would like information about purchasing an ad for the booklet (advertise your business, send greetings and congratulations, send your support for the next 45 years), please contact Quanti Davis at cue971@gmail.com or 301-275-1393.
45th Program Booklet Ad Information (PDF)
Revised program booklet ad information_final (Word Document)

45th Anniversary History Project, THERE IS STILL TIME!!!!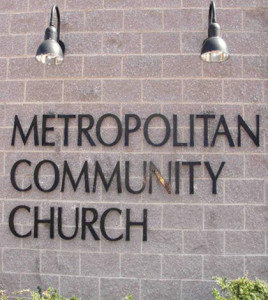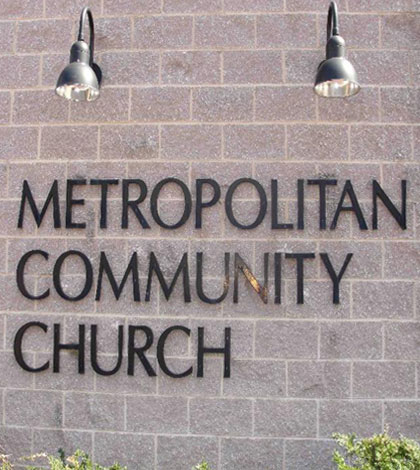 We want to hear from you because you have a story to tell the nations. We would like everyone to tell their story (in a page or less) and especially if you are a 20+ year member of MCCDC. Use the following questions as a guide:
• How did you find MCCDC?
• What were your feelings to find a spiritual home that let you know God loves and created you for who you are?
• What contributions (spiritual gifts) did you make to the ministry of the church?
• What would you share with people who are still looking for a safe and spiritual home?
• What are your hopes for the future of MCCDC?
Please send you writings by March 1st to Cecelia Hayden Smith and Rev Cathy at revcathy@mccdc.com or 202-638-7373. Cecelia Hayden Smith is at the church every Tuesday from 12:30 –

YOGA CLASSES AT MCCDC STARTS Monday Nights, There is room for you!!!!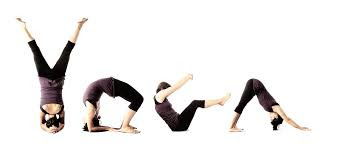 To nourish your physical body in addition to your spiritual body, MCCDC plans to soon host a 4-week long series of yoga classes held on Mondays at 7pm. You do not need to come with flexibility, strength or balance – that's what we'll be improving!
The instruction will focus on beginning fundamentals of yoga. Optional variations will also challenge experienced practitioners. The class will be donation-based. A limited number of mats will be available to borrow.
Please register ahead of time, especially to reserve a mat. If you are interested please contact Rev Cathy at revcathy@mccdc.com or 202-638-7373.
~ Namaste ("The Spirit in me honors the Spirit in you")
SUSAN G. KOMEN RACE FOR THE CURE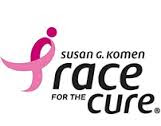 Susan G. Komen Race for the Cure
On May 7, 2016, the Susan G. Komen 5K race for the cure will take place in Washington, DC. We are planning to register a team so if you are interested please contact Linda Hornsby. Our team is growing and there is room for you.
Register at this link (komendcrace.info-komen.org)
Although this would be our first walk as an MCCDC team, the event has been going on for a number of years. Our goal for this year is 15 team members and $1000 funds raised. For more information, please contact Linda through the church office at churchoffice@mccdc.com or 202-638-7373.
MCCDC Men's Circle on May 15!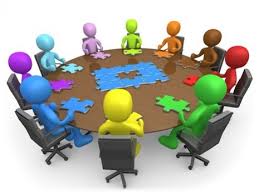 As we celebrate MCCDC's 45th anniversary, many are sharing stories about how our lives have been changed through participation in this faith community. This often involves a special person(s) who was or is especially important to us.
Many, perhaps most, men probably feel grateful to at least one man who helped them along life's way. It might be a father, or an older brother, an uncle, or cousin, or maybe a priest or pastor, a teacher or coach, or maybe a neighbor who helped us navigate life challenges. Who is that person for you?
So, during this time of remembering our history, all male-identified members and regular attendees of MCCDC are invited to share in a Men's Circle on Sunday, May 15, 12:30. We will gather in the downstairs conference room for a simple lunch at 12:30, or a little later, and then enjoy a time of sharing stories about men who were, or are, particularly important to our personal spiritual journeys. Sharing our own testimony can inspire others, as we are inspired by their stories.
Facilitating our time together will be Rev. Dr. Robin Gorsline, our Writer-Theologian in Residence. Rev. Robin has participated in many male-centered activities, including the Radical Faeries in New York and Men's Movement retreats in Maine, Massachusetts, and New York. He also has written about male embodiment and Christian faith. Rev. Robin will be assisted by Greg Snyder, Jerry Giem, Bob Jones, and others.
As we share in this communal storytelling, we also can connect with the whole arc of our personal spiritual journeys. It is a way of becoming spiritually stronger and healthier, as men, through the intimacy and celebration of personal story-telling.
The circle will conclude by 2:30 pm with shared prayer and hugs. Please register at the information station, contact churchoffice@mccdc.com or call 202-638-7373.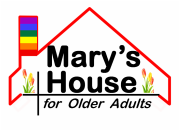 SAVE THE DATE Saturday May 28, 2016 3 pm – 7pm
MARY HOUSE IS CONDUCTING THE
4th Annual Party with a Purpose
Old School Dance Party
To Benefit the Production of Safe, Affordable
and Inclusive Housing in WDC
Westminster Presbyterian Church – 400 I Street, SW, WDC
DJ/Dancing/Door Prizes
Catered Fare and Cash Bar AND the presentation of the First Eleanor Holmes Norton Award to Congresswoman Norton for Extraordinary Public Service as a champion of LGBTQ/SGL Elders and the Third Annual Celebration of Life Award to acknowledge and celebrate the life of an elder who has been a constant presence in the lives of other LGBTQ/SGL older adults and whose work and life has been instrumental in decreasing the social isolation among LGBTQ/SGL elders.
Advanced Tickets: $40
http://www.maryshousedc.org/party-with-a-purpose.html
and $45 at the door (as long as tix lasts)
For more information: email: info@maryshousedc.org, or call: Mary's House at 202-607-7970
ALL FUNDS WILL GO DIRECTLY TO SUPPORT MARY HOUSE

GOVERNING BOARD NOMINATING COMMITTEE ANNOUNCES SLATE OF CANDIDATES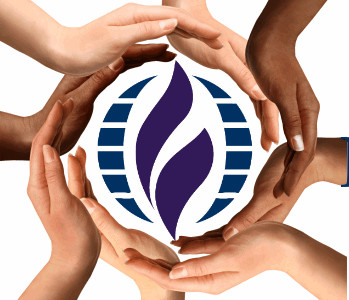 The Governing Board Nominating Committee (GBNC) is pleased to offer the following slate of candidates for the MCC Governing Board. The committee has spent a considerable amount of time looking through each of the candidates' resumes, reading through their answers to questions, conducting one-on-one interviews, and checking their references.
We are so pleased at the quality of the candidates. Below, we have included bios for each candidate. Later this month, you will learn more about each candidate and what they will bring to the MCC Governing Board as they present to you through video. The committee would like to encourage each of you to get to know the candidates better and share their information with people in your church.
If you have any questions about the process or the steps moving forward, please contact the GBNC at gbnc@mccchurch.net.
Respectfully,
Mark Kornmann, chair
Rev. Tijuana Gray
Kakay Pamaran
Governing Board Nominating Committee
Open Positions
At the MCC General Conference, we will elect four clergy positions. Two will be for six-year terms, and the remaining two will be for three-year terms.
The two highest vote totals will receive the full six-year terms and the remaining two candidates will receive the three-year terms.
There are two lay positions for a full six-year term.
Clergy Candidates
Rev. Onetta Brooks, California USA
Rev. Joe Cobb, Virginia USA
Rev. Jakob Hero, Florida USA
Rev. Dr. William Hubbard Knight, Hawaii USA
Rev. Dr. Stephanie Burns, Florida USA
Lay Candidates
Kimberly Brown, Oregon USA
Angel Collie, North Carolina USA
Mark Dalgleish, Wollstonecraft Australia

EASTERN NETWORK GATHERING SET FOR APRIL 23
Please come out and join other MCC churches in the Eastern Network at the semi-annual Network Gathering. The Gathering will be held on April 23 at Open Door MCC in Boyds, MD. Everyone is welcome to attend. The focus will be preparation for General Conference, the revised MCC Statement of Faith, Worship and prayer. Contact Rev Cathy at revcathy@mccdc.com or 202-638-7373.