THIS SUNDAY: STRIKE THE WATER
"They Live In You"
Ingonyama nengw' enamabala
Night, and the spirit of life calling
Mamela and a voice
With the fear of a child asking
Mamela
Wait, There's no mountain too great
Hear these words and have faith
Oh, Have faith
They live in you
They live in me
They're watching over
Everything we see
In every creature
In every star
In your reflection
They live in you
Songwriters: Jay Rifkin; Mark Mancina; Lebo Morake
"Ingonyama nengw' enamabala", "Mamela" are Zulu for "The royal lion walks with the leopard" and "Listen".
As the hours, days, and weeks continue on from the recent events in Orlando and other places with violent acts and loss in the world, "we who are alive who are left" to carry on, are faced with decisions and choices. Our minds, bodies, and spirits experience what they experience, and we are where we are in terms of grief, anger, shell shock, and other emotions and feelings. We can do our best to be gentle with ourselves as we work our way through our individual processes of examination, healing and action. I would encourage a time of personal reflection and meditation.
Last week, MCCDC and UFCDC held a service of honor and remembrance which was filled with rituals of water, light, reflection, and song. The memories and influence of those who are no longer physically with us can continue in those rituals and recollections. The song above reminds us of this with its imperative to LISTEN (Mamela). Listen to God's Spirit and listen to the "voices" of the ancestors (those who have gone on). To take in these voices takes a quieting of the noise of our routine lives, to the best of our ability. For some that quieting means reading scripture, for some it means taking in the beauty of God's creation, for some it means marching in the streets, for some it means surrounding themselves with family and friends, and for some it means movement and dance. Find out what the quieting-centering means for you, and use that as your spiritual practice this week.
This week's scripture lesson is 2 Kings 2:1-15 and Luke 9: 51-62. The 2nd Kings narrative is the account of Elijah's dramatic ascension into the heavens taken up by the whirlwind and chariot of fire. Elijah was teacher and mentor to Elisha who takes up the mantle of prophet leadership as he continues the work of preaching God's message to power. Please plan on joining Rev. Dwayne and me on Sunday at 9AM or 11AM for more about honoring the ancestors through our resolve and determination.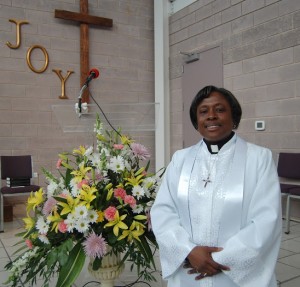 Peace,
Rev. Cathy

THIS WEEK JUNE 2016
Let your VOICE be registered!!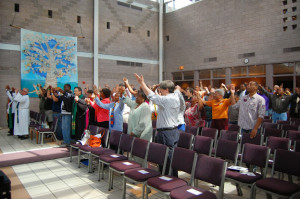 At the June 19th Congregational Forum, the lay delegates presented information on the items up for vote at July's 2016 General Conference As a result, a congregational survey was established so that you can provide your input for the lay delegate voting.
Please click here to register your Selection
CONGRATULATIONS!!!June 30 Bob Whitman will retire from over 50 years in the medical field.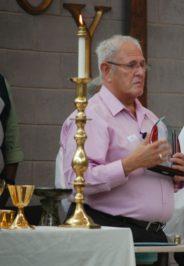 On June 30 Bob Whitman (former BoD vice moderator along with many, many other ministry engagements at MCCDC) will retire from over 50 years in the medical field. He started his career as a U.S. Navy Hospital Corpsman having served with the United States Marines in Vietnam. After his time in the military, he continued his medical career as an emergency room nurse, and served in the operating room. He retires now after working for the Inova Health Systems as a Practice Manager of two Orthopedic offices. He looks forward to some free time and becoming a house husband for his husband Will. Congratulations Bob.

Sunday's opening hymn,
Sunday's opening hymn, Good Morning Lord, was composed by our very own organist and choir member Bill Stanclift. He writes, "Good Morning, Lord is an opening hymn of greeting and reconnecting with the Lord at the beginning of a new day. It is also a hymn reminding us that we are redeemed by the cross and that we can always be assured that the Lord knows our concerns and will comfort us in our anguish." Thanks Bill for your creativity and saying yes to the Spirit.

YOGA CLASSES AT MCCDC STARTS Monday Nights, There is room for you!!!!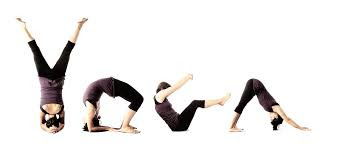 To nourish your physical body in addition to your spiritual body. Join us for yoga classes on Mondays at 7pm. The class is donation-based, so give what you can. If you are interested in starting or continuing please contact Rev Cathy at revcathy@mccdc.com or 202-638-7373.
~ Namaste ("The Spirit in me honors the Spirit in you")
Electronic Giving
You may give online at mccdc.com/donate or give by text 202-999-3841. Please contact the church office with questions. 202-638-7373 or churchoffice@mccdc.com.

ADULT SUNDAY SCHOOL SCHEDULE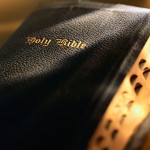 Adult Sunday School is held from 10:15 to 10:50. Please bring your coffee or tea to the upstairs conference room for the brief yet powerful time together. For more information contact Rose Herring at churchoffice@mccdc.com or 202-638-7373.
TUESDAY BIBLE STUDY
Please join the Tuesday Night Bible Study from 7-8pm in the Welcome Hall.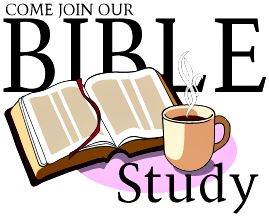 A time of community, fun learning and sharing. For more information please contact Dale Madyun-Baskerville at churchoffice@mccdc.com or 202-638-7373.

CHURCH NEWS

Older Adults Pool Party, Saturday, July 9th at 4:00 P.M.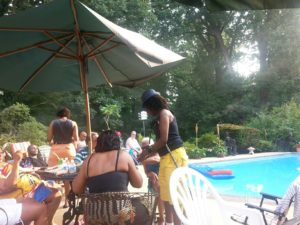 The home of Darryl Walker
8312 20th Avenue, Adelphi, MD 20783
You and your friends are cordially invited to the MCCDC Older Adults Pool Party. It is a social affair with home cooked food, live entertainment, great oldies music, dancing, swimming, and just lounging around poolside. The cost is $10 to cover a complete meal, soft drinks, wine, water, and munchies. Unused monies will be considered a fund raiser for the Older Adults Ministry. A sign up sheet and tickets/RSVP are available on the first Sunday in July at the Information Station following the 9:00 and 11:00 services.
This year we are featuring the Slidell Road Trio, a group of womyn from Open Door MCC in Boyd's, MD, that will be entertaining us with their unique a capella music.
TO RSVP and for MORE INFORMATION: Please email Darryl at darryl_1945@yahoo.com or call 202-297-6884.
OLDER ADULTS MINISTRY HOSTS MCCDC 3RD ANNUAL CHURCH PICNIC Rock Creek Park Come Out And Enjoy!!!
DATE: Sunday · August 7, 2016
TIME: 12:30 pm -6pm
WHERE: Rock Creek Park, Military Rd and Glover Rd NW
(Site 013)
DIRECTIONS: From 16th St to Military Rd west
To left onto Glover Rd / Oregon Av
Site will be to your right
Please sign up at the information station to bring items such as cups, plates, forks etc. or food items.
Also, help is needed with the transportation of tables to site, setup and cleanup of site. Sign-up sheets for this are also at the information station.
There is something for everyone to do!!!!
MCCDC IS THE PLACE TO BE…ON THE GO!!!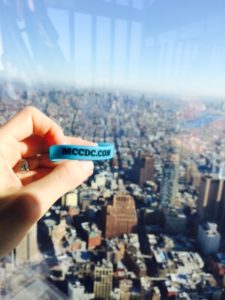 This summer as you travel and visit or simply sit by the pool, take MCCDC with you. Watch and listen to weekly sermons at mccdc.com. Make sure you are signed up for the weekly eblast. Place your request at Mark@mccdc.com. Sign up for auto-tithe at mccdc.com/donate so that your gifts can continue throughout the summer.
Take pictures of the mccdc wrist band (or of YOU wearing the wrist band) and submit them throughout the summer to revcathy@mccdc.com so that we can stay connected and continue to share as community. The pictures will be posted and there will be a special gift in the fall for the most amazing picture/location.
Spiritual Writing in Sacred "Ordinary Time"
What is ordinary time? Ordinary Time is the name the wider church gives to the days between the Day of Pentecost and the First Sunday in Advent. In other words, it is not Christmas, Epiphany, Lent, or Easter.
But that does not mean that it is boring time, or unspiritual. On the contrary, it is time for living, for praying, and loving and healing. It is the time Jesus did so many wonderful things. It is a time of dreams, hopes, fears, love, justice-making, a time for being alive in this glorious Creation! It is sacred time.
And it is time for us to write.
One way spiritual people connect with their hopes and dreams is to record them, to write about the process of discovery and exploration, to take them out and examine them, to dig into them to find the nuggets of Spirit that help create these dreams and hopes for more faithful and vibrant living. Writing stories, poems, word pictures and/or reflections are good ways to tap into the deep reservoirs of God within you.
You can learn more about doing that at a workshop, "Special Writing in Ordinary Time," on Saturday, June 25, at MCC DC from 10:00 am to 2:00 pm. Led by Rev. Dr. Robin H. Gorsline, the workshop involves some quiet time of guided meditation, writing on site—so bring your favorite pen and journal or your tablet—and sharing thoughts and ideas with others (you can opt out of sharing any writing if you wish, but we all benefit by giving and receiving our gifts).
You may also send any writing you have done that you consider spiritual to Rev. Robin in advance (no later than one week in advance) and he will be glad to review it and give you feedback at the workshop so you can work on it more if you wish.
Rev. Robin will provide a vegetarian soup, crackers and desert, as well as coffee and tea. There is no charge.
You can reserve a space through the church office, or by contacting Rev. Robin directly at RevRobin@MCCDC.com . Feel free to contact him with any questions. Don't wait too long, space is limited to 10 people.



TRANSFORMATIONAL SPIRITUAL DEVELOPMENT COURSE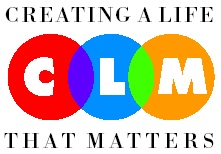 Steve Jones and Rev Cathy Alexander will facilitate this 18 week discipleship course.
ABOUT THE COURSE:
Creating a Life that Matters (CLM) is a three-course curriculum which explores ways to rediscover relationship with the Sacred, with my Self, and with my Passion. These three courses correspond to the spiritual experiences of being changed, gifted and called.
Graduates of CLM will have been challenged to broaden their understanding of all that is Sacred; integrate their self-awareness into being authentic, aware leaders; and live their passion intentionally through the life and work of the church. CLM integrates art, scripture, music, film, journaling, and diverse spiritual resources to augment our exploration of the Christian path.
If you are interested in becoming a part of this amazing event or receiving more information, please contact Rev Cathy at revcathy@mccdc.com or 202-638-7373.
THE FREEDOM OF FORGIVENESS; PRACTICAL AND SPIRITUAL TOOLS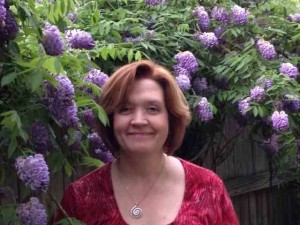 "Forgiveness is giving up all hope for a better past, and choosing peace in the present."
– Are you ready to let go of blaming, truly forgive yourself and others, and free yourself to move on with your life and have healthier relationships?
– Do you want to learn practical and spiritual tools to communicate compassionately and directly, and learn about conflict transformation?
In a safe circle of trust, learn the true meaning of forgiveness, and how to overcome your resistance to it. Using spiritual and psychological practices such as loving kindness and mindfulness meditations, compassion practices, centering prayer, and non-violent communication, transform conflict into peace. Group sharing, reframing our stories, journaling, and letting go rituals will also be included. People of all, as well as no spiritual paths are welcome.
Workshops for the LGBTQ/Allies Communities in June and July 2016 and are facilitated by Elizabeth McCain, MA
When: Wednesdays, June 22 & 29, 7:00-8:30pm
Saturday, July 30, 2016 10:00am-4:00pm (Bring a bag lunch)
Where: Metropolitan Community Church, 474 Ridge Street, NW, Washington, DC
Cost: $45 for the June workshops, or $20 for each.
Register by May 23rd to reserve your space.
$80 for the July workshop if registered by July 15. After that, $90.
Register for all these workshops by May 23rd, discounted package of $110.
To register email Elizabeth McCain at EMcCainLPC@yahoo.com / 301-520-8734 or Rev Cathy at revcathy@mccdc.com / 202-638-7373.
Rev. Elizabeth McCain is an interfaith minister, energy therapist, forgiveness coach, spiritual mentor, positive psychology practitioner, and storyteller in private practice, in Takoma Park, Md. Whether ministering, coaching, mentoring, or performing, Elizabeth believes that sharing and reframing our stories touches hearts and changes the world. Her specialty areas are loss, forgiveness, deepening relationships, spiritual care, and healing from religious wounding for the LGBTQ/Allies communities. www.elizabethmccain.com.
Sexuality and Spirituality: An Introduction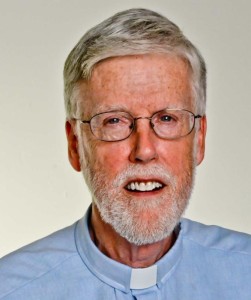 Why does it feel wrong to pair them? Or maybe it doesn't feel wrong to you, but you know that you're not supposed to talk about IT (sex) in church. Why is that?
In this interactive workshop, Rev. Dr. Robin Gorsline, a self-identified Queer Christian theologian and writer about sex, bodies, and spirit, will help us explore the divine roots of our sexualities as well as begin to delve into how our prayer lives and sex lives are connected in our souls and bodies.
Join him and others for a day-long time of prayer, brain (and even a little body) work, and sharing at MCCDC (Metropolitan Community Church of Washington) on Saturday, July 23, 10 am – 4 pm. Lunch will be provided. There is no charge, but donations gratefully accepted. Please RSVP to Rev Robin at RevRobin@mccdc.com or churchoffice@mccdc.com.
Dr. Gorsline, Writer-Theologian in Residence at MCCDC, is the co-author of the weekly blog, "SexBodiesSpirit" (sexbodiesspirit.net) and author of another weekly blog of poetic resources for preaching and worship (faithfulpoetics.net). He served for 10 years as the Senior Pastor of MCC Richmond (VA), and earned his Ph.D. in systematic theology at Union Theological Seminary in New York (dissertation: "Bearing Witness to the Dark: Resources for Anti-White Supremacist, Pro-Same-Sexes, Pro-Feminist Theologizing in Queer Modes").

NEXT MEMBERSHIP CLASS TO TAKE PLACE July 24th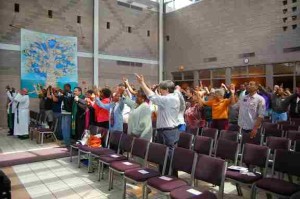 If you have questions about MCCDC and what membership is about, class will be held on July 24th from 12:30 to 2:30 in the lower level conference room. All are welcome to attend. A light lunch will be served. PLEASE register so that we may have enough food and materials. Contact Rev Cathy at revcathy@mccdc.com or 202-638-7373.