"We do believe that God will allow us to build another sanctuary in that same place. . ."
~Pastor Carolyn Hudson of Hopewell Baptist Church in Greenville, MS
Upon receipt of this eblast I call on you to pray for Hopewell Baptist Church. On Tuesday at 9:15 PM firefighters responded to an election related fire at the church. Officials are treating the burning of this 111 year old church as a hate crime and an act of voter intimidation. The fire was so hot, investigators were not able to enter the building until mid-morning today (W 11.2.16).
Greenville Mayor Errick Simmons has reached out to the congregation, saying "It happened in the '50s, it happened in the '60s, but we're in 2016 and that should not happen." When what should not happen happens, it is time for perseverance and a compassionate response. Praise God, the compassionate response has already started. A Go FundMe account (you may support through "Repair the Hopewell Baptist Church" Click to Donate To The Church Repair) has already received triple the goal. One contributor, Brandon Presley posted, "I'm proud to have made a donation to help with the repairs of the Greenville church. Regardless of your political views or who you plan to vote for, this type of behavior should be condemned by all."
The determination of the congregation to rebuild calls to mind and heart Paul's witness from Philippians 3:12: ". . .nothing will stand in my way because Christ has taken hold of me and will not let me go." There is much in our troubled world that threatens to take hold of our lives, especially fear, a close relative to despondency. Paul's invitation is live with vibrancy, knowing that Christ has taken hold of us in love, and will not let us go.
In the message Sunday from Philippians 4: 12-14 we'll look at forgetting what lies behind, moving forward in faith, and winning
the prize of going high when life tries to take us low. See you Sunday at 9 AM and 11 AM.

THIS WEEKS EVENTS NOVEMBER 2016
DAY LIGHTSAVING TIME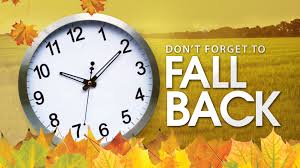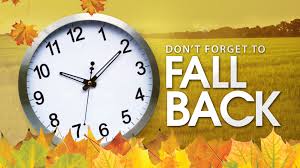 Sunday November 6,2016 is day light saving time! Fall Back! Remember to turn your clocks back 1 hour on Saturday night before going to bed.

CONGREGATIONAL FORUM AND MEETING, November 6th at 12:30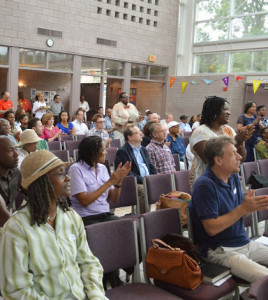 This year's Congregational Forum will take place on November 6th at 12:30 . The Congregational meeting will take place on November 20th at 12:30. Please mark your calendars and plan on attending to lend your voice. Please contact Knut Panknin or Rev Cathy with questions at revcathy@mccdc.com or 202-638-7373. Pick up your pre-read packet on October 30th at the information station.

"Discovering God's Future for Your Church" Conference and Live Stream,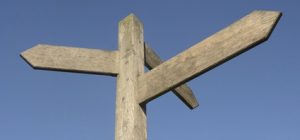 Discovering God's Future for Your Church" Conference and Live Stream
Saturday, November 5, 10 a.m.-1 p.m.
What next faithful step is God calling your church to take? It is vital to know God's direction — or vision — for your congregation.
At Discovering God's Future for your Church, you will learn how to discern this vision — a step-by-step process for considering the strengths, challenges, and people that God has given you both in your church and in your community. This process can reveal what God is calling your congregation to be and to do.
And you will learn how to make this vision come alive in your church to be faithful and fruitful to God's will. Attendees may participate in person at Wesley Theological Seminary or via live stream from their own computer or mobile device across the globe. Discovering God's Future for Your Church is ecumenical and designed for both laity and clergy.
Click Here for more Information
Please contact Rev Cathy if you are interested in attending. RevCathy@mccdc.com or 202-638-7373.

MCCDC Thanksgiving Potluck
If you are interested in participating in a Thanksgiving service potluck here at MCCDC. Please contact Rev Cathy at revcathy@mccdc.com or 202-638-7373.

MCCDC LIVE STREAMING
MCCDC is going live! We have an opportunity to use of our AV system to reach outside our walls to many people who may not be able to join us in person. To make this happen we must have a subscription service that will provide us the ability to stream our services, concerts and special events, and expand opportunities for participation in our bible studies and other activities remotely. The testing done so far with streaming has generated a lot of excitement, particularly by those who have been unable to visit our church.
You can be a part of making this happen in a number of ways: (1) pray for our reach beyond the walls of our church (2) join others in donating to cover the one-time annual cost of the service and associated AV training for our volunteers; and (3) consider joining the AV ministry.

ELECTRONIC GIVING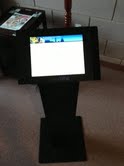 With EasyTithe, supporting the church is as simple as clicking a mouse or whipping out your smart phone.
Our new online system allows you to make a financial donation to the church with your credit card or direct debit from your banking account.
You'll be asked to set up your MCCDC EasyTithe Account. You can set it up to make a one-time/anytime donation or make a recurring donation.
You also can give by text 202-999-3841. Please contact the church office with questions at 202-638-7373 or churchoffice@mccdc.com.

YOGA CLASSES

To nourish your physical body in addition to your spiritual body. Join us for yoga classes on Mondays at 7pm. The class is donation-based. If you are interested in starting or continuing please contact Rev Cathy at revcathy@mccdc.com or 202-638-7373.~ Namaste ("The Spirit in me honors the Spirit in you")

ADULT SUNDAY SCHOOL SCHEDULE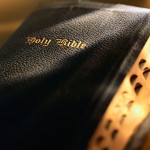 Adult Sunday School is held from 10:15 to 10:50. Please bring your coffee or tea to the upstairs conference room for the brief yet powerful time together. For more information contact Rose Herring at churchoffice@mccdc.com or 202-638-7373.

TUESDAY BIBLE STUDY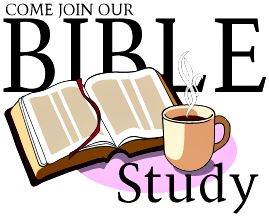 Please join the Tuesday Night Bible Study from 7-8pm in the Welcome Hall. A time of community, fun learning and sharing. For more information please contact Dale Madyun-Baskerville at churchoffice@mccdc.com or 202-638-7373.

CHURCH NEWS
Sexuality and Spirituality Creating New Conversations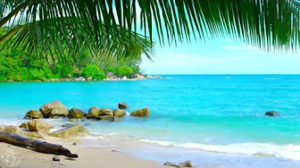 After guiding an engaging conversation at the first Sexuality and Spirituality workshop at MCCDC in July, Rev. Robin is back with more, on Saturday, November 19, 10 a.m. – 4:00 pm.
Our context is different than the summer. Even though the election campaign had begun, who knew then we would as a nation go through such a deeply divisive season and that sexuality would become a key element of the division? And did we understand how the election would make it even more difficult for people of faith and others to engage in open, honest, and caring dialogue about matters of sexuality and spirituality?
That's why the workshop on November 19—"Sexuality and Spirituality: Creating New Conversations"—is so important. We will explore some important theological and ethical concepts and engage in thoughtful conversation about challenging sexual topics. The goal is not to gain unanimity among all participants on various issues, but to help us learn how to go deep and stay in dialogue and communion—and contribute to healing in our nation.
Rev. Robin will provide vegetarian soup, and hopes others will sign up to bring crackers, cookies or dessert, soft drinks and juice, and tableware, too.
Please reserve your spot (limit 20) by writing Rev. Robin at RevRobin@MCCDC.com and indicate what you will bring (or you can commit to contribute financially the day of the workshop).

Parking Lot Update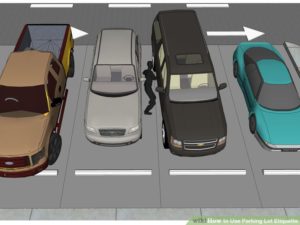 Since the new condo building is complete, MCCDC congregants and guests can now return to using the 4 parking spots that surround that building. Please contact the church office if you have questions at churchoffice@mccdc.com or 202-638-7373

Gender Neutral Restrooms: An Update from the Trustees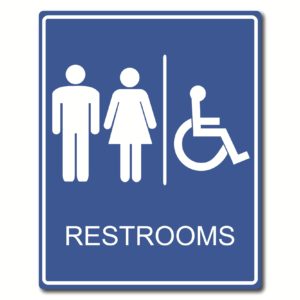 Based on feedback from the congregation after the notice about moving to gender neutral restrooms, it was determined that we need to install a door to the urinal stall in the current "men's room" on the main floor. We have ordered the stall which will be installed once it arrived. We will be moving forward with the new signage and completing this project. We apologize for the delay and thank you for your continued patience.