"Sing a new song to the Eternal One, who has worked wonders, whose right hand and holy arm have brought deliverance! The Eternal One has made salvation known and shown divine justice to the nations. .. Shout to the Most High, all the earth, break into joyous songs of Praise!"
~ Psalm 98: 1-2, 4; First Egalitarian Translation, alt.
What song are you singing this Christmas Season? Psalm 98 invites us to sing a song of praise to our God of wonder, salvation, and justice. However, for many, this may be a difficult song to sing. There is too much trouble in the world. How can this song be heard over the bomb blasts? On this year's Third Sunday of Advent, a bomb killed 24 worshippers at St. Mark's Coptic Orthodox Cathedral in Cairo.
As I watched the images of a nun singing and praying amidst the debris, her song of courage rose beyond the destruction. Now more than ever we need people who will dare to sing songs through and beyond the widening gap between rich and poor, the collapsing ecosystem and the increasing hate crimes from main streets to back alleys all around the world.
One such shero is Dr. Pardis Sabeti. She is an Iranian-American computational biologist and geneticist with Harvard University. The Ebola epidemic in West Africa called her out of her ivory tower. After the long, hard days, she and her co-workers often found themselves spent in body, mind and spirit. They began the spiritual practice of gathering at night to sing. One night it was especially difficult to release the pain of the day. She reflects, "after an hour of trying to sing through despair, my band mate played the beat of an old forgotten song and I began to hum. . .We sat there together—women of different countries, ethnicities, and religions—in our seemingly forsaken temporary state on this earth with one truth, that 'I'm alive and so are you, we are here, we are the proof.'"
I'm grateful that at MCCDC we are a people of song. Through our loving and relentless tenacity, we too are here and we too are proof that God's steadfast love is made real through those who refuse to let their songs be silenced. Our songs rise through our troubles. We join our voices with all who hope for a world of peace and justice.
During this Christmas Season one gift of many gifts that MCCDC offers, is the invitation to join the chorus that proclaims God is the Eternal One and is making "salvation known and divine justice known to all the nations" (Psalm 98:2).
Our Christmas Eve (7 PM) and Christmas Day (10 AM) services will be a time of song. Invite your family and friends to come join for worship in song, Word and candlelight. Christmas Eve will resound with glory as we are joined by our Special Musical Guests, DuPont Brass. Then, the next morning, our Christmas Day service will be a time of blessed simplicity, with Special Music by Daniel Scearce and Worship Arts.
Wherever your weekend plans may take you, keep singing your song, for your song will rise this Christmas Season and through the ages.
See you Christmas Eve and Christmas Day,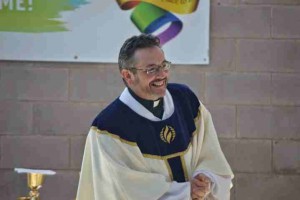 THIS UPCOMING EVENTS DECEMBER 2016
MCCDC Special Services of the Season
Please plan to join your MCCDC family for Special Services of the Season:
Christmas Eve, Saturday Dec 24, 7PM. Our special musical guests will be and ensemble of DuPont Brass.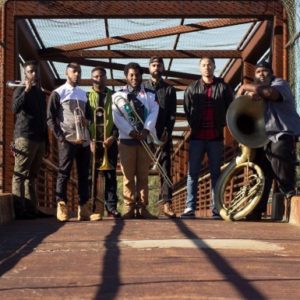 Christmas Day, Sunday Dec 25, One service at 10 AM.
New Year's Day, Sunday Jan 1, One service at 10 AM.

BIBLE IN 90 DAYS UPDATE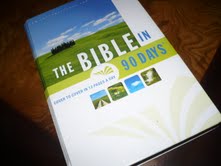 In January 2017, we will embark on our journey as a church community on reading the entire Bible in 90 days. Have you wanted to read the entire Bible – cover-to-cover?
Click here to see upcoming schedule: 2017-bible-in-90-days-schedule
Please go to this blog page for more instructions and to follow along: Click here to enter the blog
The call in number for our community meeting times will be (641) 715-0632, Access Code: 190766, yet we encourage you to attend in person if you can.
You can order your Bible through the church or order directly at: Click here to order book or the Bible may be found on Amazon. The cost for a soft-cover copy is $15.
If you have questions, would like to participate, or wish to order a book, please contact Rev Cathy at revcathy@mccdc.com or 202-638-7373. Please call or email to let us know if you plan to participate. All are welcome.

TUESDAY BIBLE STUDY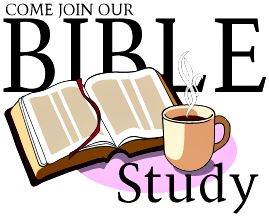 Bible study is on Christmas break until Jan 10, 2017.
After the holiday please join us on Tuesday Night, from 7-8pm in the Welcome Hall in the New Year. For more information please contact Dale Madyun-Baskerville at churchoffice@mccdc.com or 202-638-7373.

CHURCH NEWS
MCCDC LIVE STREAMING
MCCDC is going live! We have an opportunity to use of our AV system to reach outside our walls to many people who may not be able to join us in person. To make this happen we must have a subscription service that will provide us the ability to stream our services, concerts and special events, and expand opportunities for participation in our bible studies and other activities remotely. The testing done so far with streaming has generated a lot of excitement, particularly by those who have been unable to visit our church.
You can be a part of making this happen in a number of ways: (1) pray for our reach beyond the walls of our church (2) join others in donating to cover the one-time annual cost of the service and associated AV training for our volunteers; and (3) consider joining the AV ministry.
You can contact the church office with questions at 202-638-7373 or churchoffice@mccdc.com.

ELECTRONIC GIVING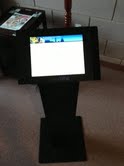 With EasyTithe, supporting the church is as simple as clicking a mouse or whipping out your smart phone.
Our new online system allows you to make a financial donation to the church with your credit card or direct debit from your banking account.
You'll be asked to set up your MCCDC EasyTithe Account. You can set it up to make a one-time/anytime donation or make a recurring donation.
You also can give by text 202-999-3841. Please contact the church office with questions at 202-638-7373 or churchoffice@mccdc.com.

YOGA CLASSES

To nourish your physical body in addition to your spiritual body. Join us for yoga classes on Mondays at 7pm. The class is donation-based. If you are interested in starting or continuing please contact Rev Cathy at revcathy@mccdc.com or 202-638-7373.~ Namaste ("The Spirit in me honors the Spirit in you")

ADULT SUNDAY SCHOOL SCHEDULE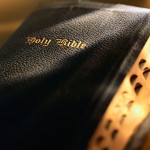 Adult Sunday School is held from 10:15 to 10:50. Please bring your coffee or tea to the upstairs conference room for the brief yet powerful time together. For more information contact Rose Herring at churchoffice@mccdc.com or 202-638-7373.

Parking Lot Update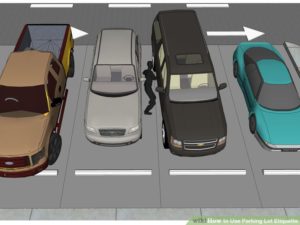 Since the new condo building is complete, MCCDC congregants and guests can now return to using the 4 parking spots that surround that building. Please contact the church office if you have questions at churchoffice@mccdc.com or 202-638-7373

Unity Fellowship Church DC 2016 Kwanzaa Celebration
December 29, 2016 @ 7:00 pm
Where:
Unity Fellowship Church DC
474 Ridge St NW
Washington, DC 20001
Cost:Free, Contact:Jackie Cooke, 301-641-3165

Unity Fellowship Church DC 2016 Watch Night Service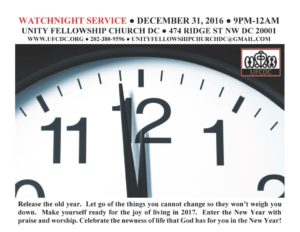 December 31, 2016 @ 9:00 pm – January 1, 2017 @ 12:00 am
Where:
Unity Fellowship Church DC
474 Ridge St NW
Washington, DC 20001
Cost:Free, Contact:UFCDC 202-380-9596