he classroom, with all its limitations, remains a location of possibility. In that field of possibility we have the opportunity to labor for freedom, to demand of ourselves and our comrades, an openness of mind and heart that allows us to face reality even as we collectively imagine ways to move beyond boundaries, to transgress. This is education as the practice of freedom.
~Womanist educator, author and activist bell hooks
This Sunday marks the beginning of the season of Advent, the liturgical season that is much like the classroom described above – that is, we begin together believing the light of human community and the possibility of Divine Presence will help us open our hearts and minds so that we can bring a new light, a new freedom to the reality in which we live. This is a season of opportunity to face, head on, the current reality of our daily lives, both the personal concerns we affect directly and the larger aspects we struggle to influence at all. During Advent, we are called to be intentional about how we spend our time actively preparing for the coming days of Christmas and beyond, careful of our actions, our thoughts and the intentions of our hearts.
Like the First Century followers of Christ, we do not know what the future holds yet we watch and wait expectantly for the fulfillment of the promises of God as we understand them. As the author bell hooks notes above, we need only open our minds, spirits and hearts to be available for the opportunities this season to move beyond boundaries of disagreement, fear, past hurts, anger and rage. We can acknowledge all these pains and injustices and choose to transgress the expected responses, the expected frameworks of the world around us. That means acting up and acting out in ways that please God. We can transgress the boundaries of poverty, transgress the boundaries of fear and hate, transgress "my way or no way" thinking and behavior. We can prepare for the coming One. God's Beloved in the beloved community.
Our readings this week will include selected writings of bell hook and Advent scripture from Matthew 24: 36-44. Join your MCCDC family on Sunday at 9 and 11 as we light the Advent candle of peace, sing songs of preparation to celebrate the coming birth of Jesus.
~ Reflection and conversation between Rev. Cathy and seminary classmate Melody Twigg
Peace, Rev Cathy Alexander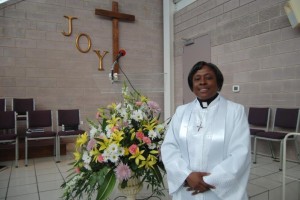 THIS UPCOMING EVENTS NOVEMBER 2016
#Giving Tuesday, November 29th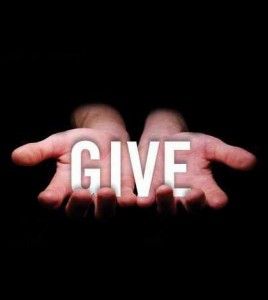 Thank you for your continued generosity toward the MCCDC community and ministries. This year MCCDC is participating in Giving Tuesday. Please click on the link below to support MCCDC:

"Joy, Unspeakable", Annual Christmas Concert, Saturday December 3rd at 6 PM.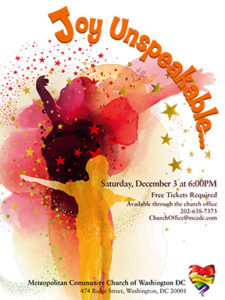 This year's theme is "Joy, Unspeakable". There will one concert performance held on Saturday December 3rd at 6 PM. The concert is free yet you need a ticket to get in. Please sign up for tickets at the information station, at mccdc.com or by calling the church office at 202-638-7373. They will go fast so don't wait. There will be a full open dress rehearsal on Friday December 2nd at 7:30 PM. Please support the choir with your prayers, your financial donations and your presence. Contact the church office for more information.

Sanctuary Decorations, Saturday, Nov 26th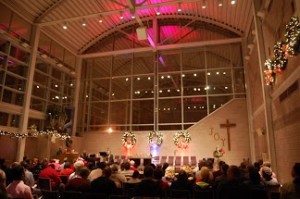 Holiday Bells are ringing. If you would like to participate in decorating the sanctuary and Welcome Hall for Christmas, please join us on Saturday Nov 26th from 10-3. Lunch will be provided.

Children's Christmas Toy Drive
The children's toy drive is under way. This year MCCDC is partnering with the East River Family Strengthening Collaborative to bring toys to children in Ward 7. We will serve as a donation collection site and deliver the toys to the Collaborative. Donations for children ages 5-15 are needed. Toys, clothes, gift cards accepted. In addition to your generous donations, we also need angels and elves to help deliver the toys. Please contact Rev Cathy for additional information at revcathy@mccdc.com or 202-638-7373

CHURCH NEWS
MCCDC Special Services of the Season
Please plan to join your MCCDC family for Special Services of the Season:
Christmas Eve, Saturday Dec 24, 7PM
Christmas Day, Sunday Dec 25, One service at 10 AM
New Year's Day, Sunday Jan 1, One service at 10 AM

MCCDC LIVE STREAMING
MCCDC is going live! We have an opportunity to use of our AV system to reach outside our walls to many people who may not be able to join us in person. To make this happen we must have a subscription service that will provide us the ability to stream our services, concerts and special events, and expand opportunities for participation in our bible studies and other activities remotely. The testing done so far with streaming has generated a lot of excitement, particularly by those who have been unable to visit our church.
You can be a part of making this happen in a number of ways: (1) pray for our reach beyond the walls of our church (2) join others in donating to cover the one-time annual cost of the service and associated AV training for our volunteers; and (3) consider joining the AV ministry.
You can contact the church office with questions at 202-638-7373 or churchoffice@mccdc.com.

BIBLE IN 90 DAYS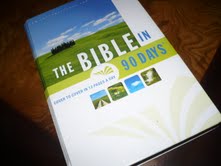 In January 2017, we will embark on our 4th journey as a church community on reading the entire Bible in 90 days. Have you wanted to read the entire Bible – cover-to-cover? This is your opportunity to read the Bible as a group. Dozens of congregants and friends of MCCDC have already completed this journey – some more than once. Starting in January and finishing during Holy Week, each participant will read 12 pages a day and meet weekly to discuss the reading. All participants are strongly encouraged to order the specially-formatted Bible as we have found participants are more likely to keep up with the reading doing so.
You can order your Bible through the church or order directly at: http://scriptureawakening.com/product-category/b90/single-copies/ or the Bible may be found on Amazon. The cost for a soft-cover copy is $15. Orders through the church should be submitted by Sunday, Dec. 4. If you have questions, would like to participate, or wish to order a book, please contact Rev Cathy at revcathy@mccdc.com or 202-638-7373.

ELECTRONIC GIVING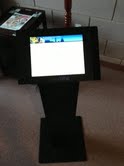 With EasyTithe, supporting the church is as simple as clicking a mouse or whipping out your smart phone.
Our new online system allows you to make a financial donation to the church with your credit card or direct debit from your banking account.
You'll be asked to set up your MCCDC EasyTithe Account. You can set it up to make a one-time/anytime donation or make a recurring donation.
You also can give by text 202-999-3841. Please contact the church office with questions at 202-638-7373 or churchoffice@mccdc.com.

YOGA CLASSES

To nourish your physical body in addition to your spiritual body. Join us for yoga classes on Mondays at 7pm. The class is donation-based. If you are interested in starting or continuing please contact Rev Cathy at revcathy@mccdc.com or 202-638-7373.~ Namaste ("The Spirit in me honors the Spirit in you")

ADULT SUNDAY SCHOOL SCHEDULE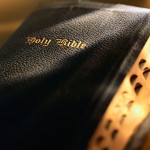 Adult Sunday School class will be out for the Thanksgiving weekend. No class is scheduled for 11/27 yet we will return to this dynamic and fun class on Sunday Dec 4th. Hope to see you there.

TUESDAY BIBLE STUDY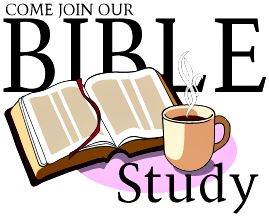 Please join the Tuesday Night Bible Study from 7-8pm in the Welcome Hall. A time of community, fun learning and sharing. For more information please contact Dale Madyun-Baskerville at churchoffice@mccdc.com or 202-638-7373.

Parking Lot Update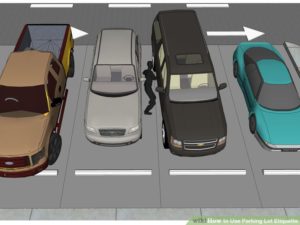 Since the new condo building is complete, MCCDC congregants and guests can now return to using the 4 parking spots that surround that building. Please contact the church office if you have questions at churchoffice@mccdc.com or 202-638-7373