"Do justice and love kindness."
~ Micah 6:8
The call of the prophet Micah sparks right action. Those words greet us every time we enter the Welcome Hall at MCCDC. They are inscribed on the beautiful plaque that was presented along with our sanctuary altar to MCCDC in 1993 by the volunteers, staff and supporters of Whitman-Walker Clinic. The plaque and altar honor those in the D.C. area who responded to AIDS. The altar and the plaque also remind us of our deepest calling: to do justice and love kindness.
This Sunday we will also consider Matthew 5: 1-12, often called the Beatitudes. The Beatitudes serve as Jesus' opening statement in his Sermon on the Mount. At the heart of Jesus' teaching and actions, the Sermon on the Mount could be described as Jesus' commentary on Micah. The teachings of Micah from the Hebrew Scriptures and Jesus from the Gospel of Matthew challenge us to live prophetically, radically, and faithfully as people of God, with a heart for love.
Micah said it one way. Jesus said it another way. Desmond Tutu said it this way: "We are all of equal worth, born equal in dignity and born free, and for this reason deserving of respect whatever our external circumstances. We are created freely for freedom. . . We belong in a world whose very structure, whose essence, is diversity, almost bewildering in extent. It is to live in a fool's paradise to ignore this basic fact."
By God's design, we are all created with the spark of the Divine within in. When we recognize that place inside of us, and think and act from that place, we will ignite love in the world.
Speaking of ignite: that is the name of a new Sunday worship experience that will happen at different times in different places. Don't miss the very first "Ignite" this Sunday. It will be at 6:30 PM in our Sanctuary. The tagline for this new worship experience is: "Sparking the flame within to relight the world." The mission is: "In connection with MCCDC, we are committed to creating a worship space that celebrates the diverse tapestry of God's creation. We seek to explore innovative ways to interact with the Divine who lives in us all."
Designed by our Young Adult Ministry (YAMs), this service is for everybody. It will engage a place in those deeply rooted in faith, and a place in those with no church experience. So, invite a friend to come with you. There will be something to touch the divine spark in everybody!
See you Sunday at 9 AM, 11 AM, and 6:30 PM.
By Faith, Rev. Elder Dwayne Johnson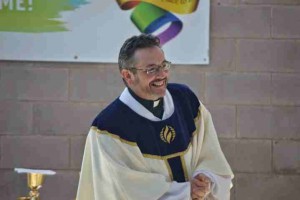 UPCOMING EVENTS JANUARY 2017
BIBLE IN 90 DAYS COMMUNITY, Wednesday, 7 PM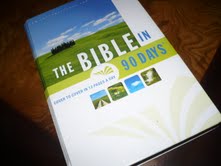 Please go to this blog page for more instructions and to follow along: Click here to enter the blog
The call in number for our community meeting times will be (641) 715-0632, Access Code: 190766, yet we encourage you to attend in person if you can.
Click here to see upcoming schedule: 2017-bible-in-90-days-schedule
If you have questions, contact Rev Cathy at revcathy@mccdc.com or 202-638-7373. Please call or email to let us know if you plan to participate. All are welcome.

TUESDAY BIBLE STUDY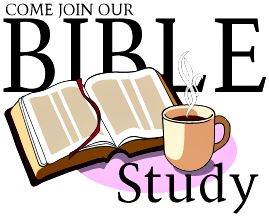 Please join the Tuesday Night Bible Study from 7-8 PM in the Welcome Hall. A time of community, fun learning and sharing. For more information please contact Dale Madyun-Baskerville at churchoffice@mccdc.com or 202-638-7373.

NEW FOR 2017, January 29th at 6:30 PM at MCCDC

Ignite is a new monthly Sunday Night Worship. The mission of this new service is to create a worship space that celebrates the diverse tapestry of God's creation,seeking to explore innovative ways to interact with the Divine who lives in us all. Mark your calendar now and stay posted for more information!

Spiritual Writing Workshop, "The Beauty of Darkness"
The Workshop will be held on Saturday, February 4, 10 am – 2 pm at MCCDC. Soup is provided.
Rev. Dr. Robin Gorsline will lead the workshop. He shares "Eighteen years ago, I wrote and defended a dissertation entitled, "Bearing Witness to the Dark. My research and writing led me on a journey to embrace darkness, a journey that continues to this day. My interest in darkness began long ago with my passion to resist white supremacy/racism/privilege.
Along the way, I realized that much else that I value is kept in the dark–not just the lives of Black people (in the lives of white people) but also sex and sexuality (in the lives of most of us), and the lives of women (in the lives of men)—and that my sense of God's shalom, peace (but more than the absence of war that really involves human wholeness grounded in our divine heritage), means I need to really learn to live and walk in the dark every day.
If you are interested in please RSVP to RevRobin@mccdc.com or call 202-638-7373 so that we can have enough food and materials.

Easter Spring Bazaar
Save this date!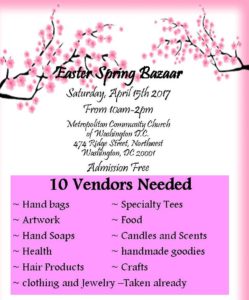 For More Information contact C.C. Petee at 240-305-9922 or Fenicia Ballard at 540-841 1633

CHURCH NEWS
MCCDC MEMBERSHIP CLASS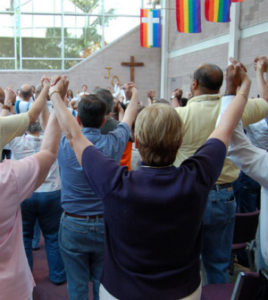 If you have questions about MCCDC and what membership is about, class will be held on February 26th from 12:30 to 2:30 in the lower level conference room. All are welcome to attend. A light lunch will be served. PLEASE register so that we may have enough food and materials. Contact Rev Cathy at revcathy@mccdc.com or 202-638-7373.

Black History Month Theater Outing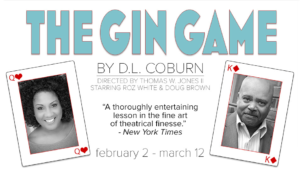 Join us as we visit the Alexandria Metro Stage on Feb 10th at 8 pm. Tickets are $55 and must be purchased in advance. If you are interested in joining the group, please RSVP to Rev. Cathy by no later than Friday Feb 3rd. If you have questions, please contact Rev. Cathy at revcathy@mccdc.com or 202-638-7373.

MCCDC Older Adult Ministry,Free Computer Classes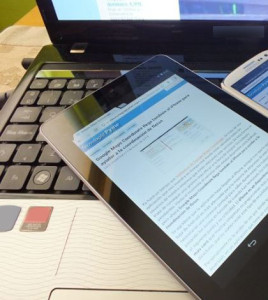 First class scheduled: Web Browser Basics: 01/29/2017 12:30 pm : 2:30 pm, Computer Lab, Lower level
Course Description: Web Browser Basics: This class will provide an overview of types of web browser, and how to use most popular web browser

MCCDC LIVE STREAMING
MCCDC is going live! We have an opportunity to use of our AV system to reach outside our walls to many people who may not be able to join us in person. To make this happen we must have a subscription service that will provide us the ability to stream our services, concerts and special events, and expand opportunities for participation in our bible studies and other activities remotely. The testing done so far with streaming has generated a lot of excitement, particularly by those who have been unable to visit our church.
You can be a part of making this happen in a number of ways: (1) pray for our reach beyond the walls of our church (2) join others in donating to cover the one-time annual cost of the service and associated AV training for our volunteers; and (3) consider joining the AV ministry.
You can contact the church office with questions at 202-638-7373 or churchoffice@mccdc.com.

ELECTRONIC GIVING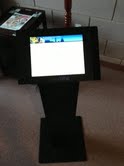 With EasyTithe, supporting the church is as simple as clicking a mouse or whipping out your smart phone.
Our new online system allows you to make a financial donation to the church with your credit card or direct debit from your banking account.
You'll be asked to set up your MCCDC EasyTithe Account. You can set it up to make a one-time/anytime donation or make a recurring donation.
You also can give by text 202-999-3841. Please contact the church office with questions at 202-638-7373 or churchoffice@mccdc.com.

YOGA CLASSES

YOGA Classes at MCCDC! There is room for you!
To nourish your physical body in addition to your spiritual body. Yoga is held on Mondays from 7-8 PM. Hope to see you then. If you have questions or desire additional information please contact Rev. Cathy at revcathy@mccdc.com or 202-638-7373.
~ Namaste ("The Spirit in me honors the Spirit in you")

ADULT SUNDAY SCHOOL SCHEDULE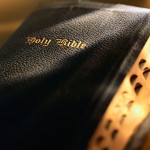 Adult Sunday School is held from 10:15 to 10:50. Please bring your coffee or tea to the upstairs conference room for the brief yet powerful time together. For more information contact Rose Herring at churchoffice@mccdc.com or 202-638-7373.