This Sunday, we continue with Jesus teaching on the mount (Matthew 5:21-37), but now he is getting more specific. He speaks directly and powerfully about reconciliation, adultery, divorce, and making oaths.
Some of this teaching can make us uncomfortable, perhaps especially in the area of adultery and divorce where he challenges our contemporary world.
How do we respond? Many say we must do precisely as he says. These are the same people who say that every word in the Bible must be obeyed as written. I call this "rule book theology."
Jesus shows us a different way in these verses in Matthew. He begins each section of the teaching by saying, "You have heard that our ancestors were told . . . . but I tell you . . . ." He shows us more about what God is saying to us, what God has for us to live more fully as beloveds of God.
Jesus does this because for him, as I hope for us, God is a living God, God is on the move, in our own personal lives and in the life of the world, now and always. Thus, Jesus tells us to listen to God with great care, and take God seriously enough to wrestle with what we hear and figure out how it applies to us, here and now.
As the writer of Deuteronomy says, God sets "before us life and death, blessing or curse." The choice is ours. The key is to stay close to God, to put God first in all we do, and to take our call to be spiritual grown-ups seriously and joyfully.
I hope you will join me and others this Sunday as we explore what it means to "Choose Life," and, of course, to share inspiring music and prayer, and warm fellowship.
Rev. Dr. Robin Gorsline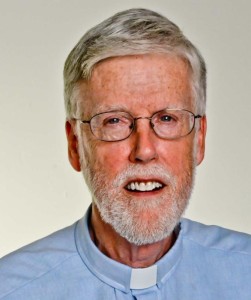 UPCOMING EVENTS FEBRUARY 2017
BIBLE IN 90 DAYS COMMUNITY
Wednesday, 7 PM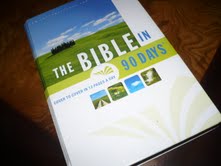 Please go to this blog page for more instructions and to follow along: Click here to enter the blog
The call in number for our community meeting times will be (641) 715-0632, Access Code: 190766, yet we encourage you to attend in person if you can.
Click here to see upcoming schedule: 2017-bible-in-90-days-schedule
If you have questions, contact Rev Cathy at revcathy@mccdc.com or 202-638-7373. Please call or email to let us know if you plan to participate. All are welcome.

Black History Month 2017
Heroes of black history: Mary Jane McLeod Bethune
Born: 10 July 1875, Mayesville, South Carolina
Died: 18 May 1955, Daytona Beach, Florida
"Faith is the first factor in a life devoted to service. Without it, nothing is possible. With it, nothing is impossible." ~ "My Last Will and Testament" in Ebony (August 1955)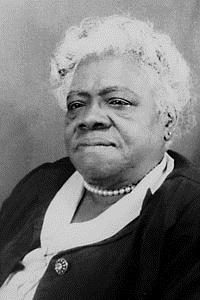 Portrait by Carl Van Vechten (6 April 1949)
She was an American educator, stateswoman, philanthropist, humanitarian and civil rights activist best known for starting a private school for African-American students in Daytona Beach, Florida. She attracted donations of time and money, and developed the academic school as a college. It later continued to develop as Bethune-Cookman University. She also was appointed as a national adviser to President Franklin D. Roosevelt as part of what was known as his Black Cabinet. She was known as "The First Lady of The Struggle" because of her commitment to gain better lives for African Americans. ~National Council of Negro Women biography

Save This Date!!!Black History Concert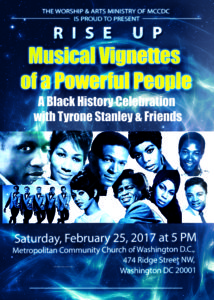 NEW FOR 2017,February 26th at 2:00-3:30 PM at African American Civil War Museum

Ignite is a new monthly Sunday Night Worship. The mission of this new service is to create a worship space that celebrates the diverse tapestry of God's creation, seeking to explore innovative ways to interact with the Divine who lives in us all. Mark your calendar now and stay posted for more information!

Mark Your Calendars!!!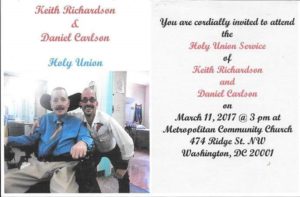 CHURCH NEWS
MCCDC MEMBERSHIP CLASS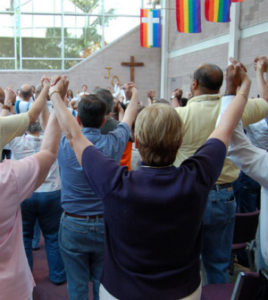 If you have questions about MCCDC and what membership is about, class will be held on February 26th from 12:30 to 2:30 in the lower level conference room. All are welcome to attend. A light lunch will be served. PLEASE register so that we may have enough food and materials. Contact Rev Cathy at revcathy@mccdc.com or 202-638-7373.

Young Adults Ministry (YAMs) Chili Sale!!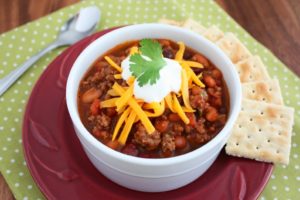 When: Sunday, February 19th after 11am service near the Information Station
What: Various Types of chili to suit your dietary restrictions and tastes
Cost: $2 for a cup, $4 for a bowl. Sodas and bottled water will also be available for $

2017 Lenten Daily Devotionals — Please Contribute!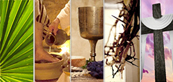 During the month of February, we are seeking participants to create the content for MCCDC's 2017 Lenten Daily Devotionals. For 40 days beginning on Ash Wednesday, March 1, these Lenten Daily Devotionals will be simultaneously published on MCCDC's Facebook page and distributed by email to the congregation. Our theme this year is taken from MCC's Denominational Office of Church Life and Health — "Naked Faith: Revealing Resurrection." Please contact Rev Cathy at revcathy@mccdc.com or Frank Wirmusky at fwirmusky@aol.com or call 202-638-7373 if you would like to participate, have ideas on how to broaden participation, or thoughts on how best to articulate the theme through words, music, or video.

TUESDAY BIBLE STUDY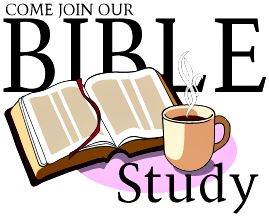 Please join the Tuesday Night Bible Study from 7-8 PM in the Welcome Hall. A time of community, fun learning and sharing. For more information please contact Dale Madyun-Baskerville at churchoffice@mccdc.com or 202-638-7373.

Save this date! Easter Spring Bazaar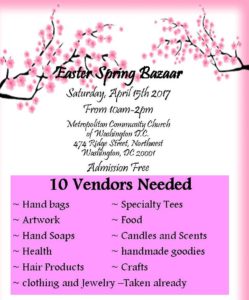 For More Information contact C.C. Petee at 240-305-9922 or Fenicia Ballard at 540-841 1633

Come Join Us! MCCDC Older Adult Ministry,Free Computer Classes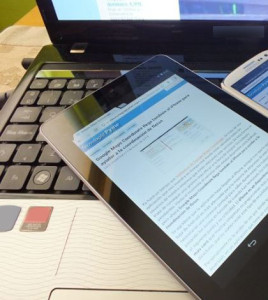 The second class will be Microsoft Word 2003 – Essentials, Sunday, February 26th ,from 12:30 – 2:30 pm in the Computer Lab, lower level.
Course Description:Learn the essentials of Microsoft Word and word processing. Create, navigate and save documents, apply character and paragraph formatting, insert symbols and create headers and footers. Find out how to check spelling and grammar, add page breaks, work with document views and learn how to print. Adding graphics and clip art will also be covered.

MCCDC LIVE STREAMING
MCCDC is going live! We have an opportunity to use of our AV system to reach outside our walls to many people who may not be able to join us in person. To make this happen we must have a subscription service that will provide us the ability to stream our services, concerts and special events, and expand opportunities for participation in our bible studies and other activities remotely. The testing done so far with streaming has generated a lot of excitement, particularly by those who have been unable to visit our church.
You can be a part of making this happen in a number of ways: (1) pray for our reach beyond the walls of our church (2) join others in donating to cover the one-time annual cost of the service and associated AV training for our volunteers; and (3) consider joining the AV ministry.
You can contact the church office with questions at 202-638-7373 or churchoffice@mccdc.com.

ELECTRONIC GIVING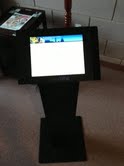 With EasyTithe, supporting the church is as simple as clicking a mouse or whipping out your smart phone.
Our new online system allows you to make a financial donation to the church with your credit card or direct debit from your banking account.
You'll be asked to set up your MCCDC EasyTithe Account. You can set it up to make a one-time/anytime donation or make a recurring donation.
You also can give by text 202-999-3841. Please contact the church office with questions at 202-638-7373 or churchoffice@mccdc.com.

YOGA CLASSES

YOGA Classes at MCCDC! There is room for you!
To nourish your physical body in addition to your spiritual body. Yoga is held on Mondays from 7-8 PM. Hope to see you then. If you have questions or desire additional information please contact Rev. Cathy at revcathy@mccdc.com or 202-638-7373.
~ Namaste ("The Spirit in me honors the Spirit in you")

ADULT SUNDAY SCHOOL SCHEDULE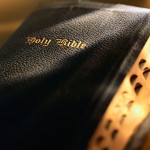 Adult Sunday School is held from 10:15 to 10:50. Please bring your coffee or tea to the upstairs conference room for the brief yet powerful time together. For more information contact Rose Herring at churchoffice@mccdc.com or 202-638-7373.

Jonah at Sight and Sound Theater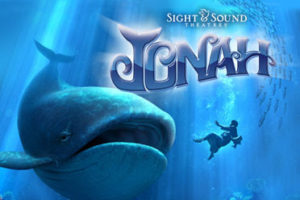 The Tuesday night Bible Study Ministry is sponsoring a trip to see the stage production of Jonah at Sight and Sound Theater in Lancaster, PA. The trip will be on Saturday Aug 19 leaving MCCDC by caravan at 8 AM and returning to MCCDC around 8 PM. This production will also complement the Tuesday Night Bible Study focus on the prophet Jonah in August. For more information please contact Dale Madyun-Baskerville at baskerd6109@gmail.com or 202-638-7373.
Click here to find out more information from about the show.