". . .I've been to the mountaintop. . .I just want to do God's will. And God's allowed me to go up to the mountain. And I've looked over. And I've seen the Promised Land. "
~Rev. Dr. Martin Luther King Jr, April 3, 1968, Memphis, TN
Throughout Black History Month we have been honoring the voices of the Civil Rights movement. The voice of Rev. Dr. Martin Luther King Jr continues to resound, and the relevance of his voice is heightened by what we are experiencing today in our world. Where did King find his voice? He found it on the mountain. There he listened to such voices as Moses, Elijah, Mahalia Jackson and Jesus.
This Sunday we will go to Mt. Sinai where Moses is covered in God's glorious presence (Exodus 24:12-18). And we will go to the high mountain where Peter, James, and John are awed as Jesus is transformed before their eyes. In their awe, the disciples are asked to listen to Jesus. What does he say? He tells them to "get up" and "don't be afraid" (Matthew 17:7).
Indeed, like the disciples, King listened to Jesus, got up, and said, "I just want to do God's will." And Dr. King concludes the last speech before his assassination, "I've been to the Mountaintop," with words that attest to the spiritual freedom he found on the mountain: "And so I'm happy, tonight. I'm not worried about anything. I'm not fearing any man. Mine eyes have seen the glory of the coming of the Lord."
On the mountain, we too will be in the presence of glory. On the mountain, we too will find our voice and our determination.
By Faith, Rev. Elder Dwayne Johnson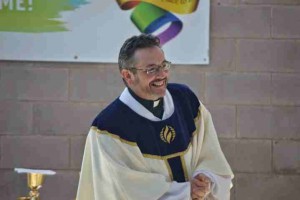 UPCOMING EVENTS FEBRUARY/MARCH 2017
MCCDC bids farewell to Senior Worship Coordinator and longtime member Kathleen Carey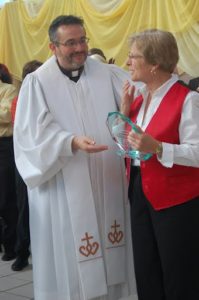 Click Here to watch the farewell video
and join us on Sunday to say "God be with you" to Kathleen.

Black History Month 2017
Thomas A. Dorsey ("Father of Gospel Music") – 1899-1993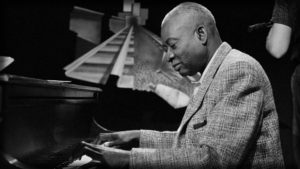 "I've been thrown out of some of the best churches in America" — T. Dorsey
Eclectic Praise will be featuring two song composed by Thomas Dorsey. Thomas Dorsey, born in 1899 in Villa Roca, Georgia, is considered the creator of gospel music — blending secular blues with sacred text. He composed over 400 compositions. Dorsey's father was a Baptist preacher and his mother was a church organist. He moved from Atlanta to Chicago where he performed blues and jazz under the name "Georgia Tom" and performed with Ma Rainey and the Wild Cats Jazz Band. He became known as the "whispering piano player" given he performed at speakeasies and after-hours parties where the pianist had to play softly to avoid police attention. At 21, as a result of a demanding schedule, Dorsey had a nervous breakdown. After returning to Atlanta, his mother warned him to stop playing blues and "serve the Lord." He ignored her advice and returned to Chicago where he married Nettie Harper, Ma Rainey's wardrobe mistress. In 1925, a second breakdown left him unable to play music. After recovering, Dorsey committed to playing sacred music but mainstream churches rejected his songs that fused the secular blues and jazz with the sacred. In 1932, his wife and son died from childbirth and in his mourning, he wrote "Take My Hand, Precious Lord." In 1933, he co-founded the National Convention of Gospel Choirs and Choruses and he also established the first Black gospel publishing company — Dorsey's House of Music. Dorsey is also credited with discovering Mahalia Jackson and partnered with her to usher in the "Golden Age of Gospel Music."

Save This Date!!!Black History Concert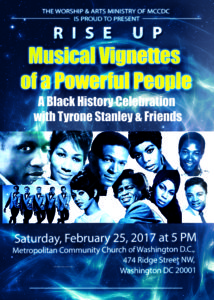 NEW FOR 2017,February 26th at 2:00-3:30 PM at African American Civil War Museum

1925 Vermont Ave NW, Washington, DC 20001

Ignite is a new monthly Sunday Night Worship. The mission of this new service is to create a worship space that celebrates the diverse tapestry of God's creation, seeking to explore innovative ways to interact with the Divine who lives in us all. Mark your calendar now and stay posted for more information!

MCCDC MEMBERSHIP CLASS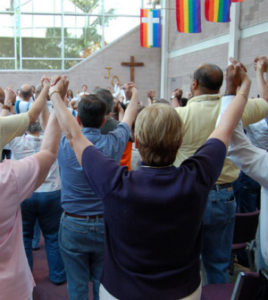 If you have questions about MCCDC and what membership is about, class will be held on APRIL 23rd (NEW DATE) from 12:30 to 2:30 in the lower level conference room. All are welcome to attend. A light lunch will be served. PLEASE register so that we may have enough food and materials. Contact Rev Cathy at revcathy@mccdc.com or 202-638-7373.

Mark Your Calendars!!!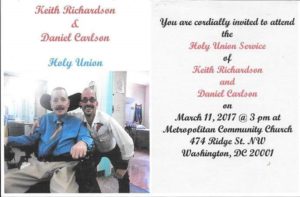 Communion Server and Holders Training And Usher Training
Feb 26, 2017 at 12:30 pm, in main Sanctuary
Communion Server and Holders : Interested in praying and distributing of the Holy Sacraments to the congregation during or holding the communion elements the chalice cup and host cup each church service ( 9 am and 11 am) .
Usher Training : Are you interested in welcoming and serving our congregation during church services. Then Usher training is for you

"Lenten Lunchtime Prayer"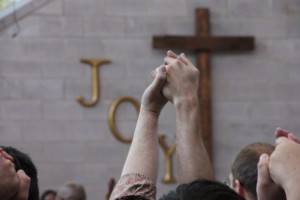 You are invited to join in the Lunchtime Prayer for lent season this year. During this time you can call into pray or present prayer requests or offer scripture or testimony.
Call in number: 857-232-0476, Passcode 976702
This phone service, will run for 40 minutes (representing the 40 days Christ spent in the desert) starting at noon and ending a 12:40pm each Wednesday from Ash Wednesday until Easter week – from March 1 until April 12. Please contact Rev Cathy at revcathy@mccdc.com or call 202-638-7373

CHURCH NEWS
YOU ARE INVITED TO A ASH WEDNESDAY CELEBRATION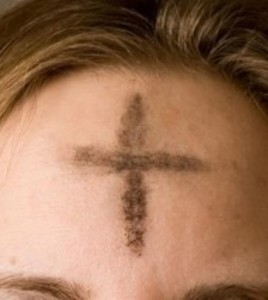 A Message by Rev. Elder Dwayne Johnson, "Ashes & Glitter", March 1, 2017, 7:00 PM at MCCDC

2017 Lenten Daily Devotionals — Please Contribute!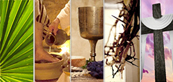 During the month of February, we are seeking participants to create the content for MCCDC's 2017 Lenten Daily Devotionals. For 40 days beginning on Ash Wednesday, March 1, these Lenten Daily Devotionals will be simultaneously published on MCCDC's Facebook page and distributed by email to the congregation. Our theme this year is taken from MCC's Denominational Office of Church Life and Health — "Naked Faith: Revealing Resurrection." Please contact Rev Cathy at revcathy@mccdc.com or Frank Wirmusky at fwirmusky@aol.com or call 202-638-7373 if you would like to participate, have ideas on how to broaden participation, or thoughts on how best to articulate the theme through words, music, or video.

Communion Celebrant Training
Interested in altar setup, praying and distributing of the Holy Sacraments to the congregation during each church service each Sunday? Communion Celebrant training is being offer on March 12, 2017 at 12:30 pm upstairs in the chapel.

BIBLE IN 90 DAYS COMMUNITY
Wednesday, 7 PM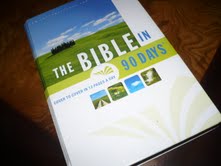 Please go to this blog page for more instructions and to follow along: Click here to enter the blog
The call in number for our community meeting times will be (641) 715-0632, Access Code: 190766, yet we encourage you to attend in person if you can.
Click here to see upcoming schedule: 2017-bible-in-90-days-schedule
If you have questions, contact Rev Cathy at revcathy@mccdc.com or 202-638-7373. Please call or email to let us know if you plan to participate. All are welcome.

Anti-Racism Workshop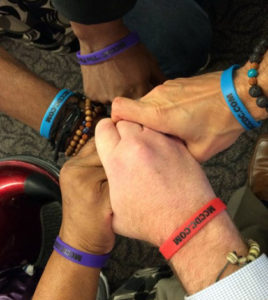 The Eastern Network of MCC has a terrific opportunity in March to participate in a workshop designed to re-frame our work against racism and to galvanize our faith community to engage in racial justice.
MCCDC will host Rev. Dr. Jennifer Harvey on Sunday, March 26 from 3:30p-8:00p in the lower level conference room. You can find out more about Rev. Dr. Harvey and her work at the following links:
Jennifer Harvey Huffington Post
Suggested registration donation of $25 per participant, more if it's possible and less if
needed. You can visit the registration page You can visit the registration page to sign up, to contribute through PayPal, or to make a commitment. Please contact Rev Cathy at revcathy@mccdc.com or Rev. Dr. Robin Gorsline at revrobin@mccdc.com if you have questions.

TUESDAY BIBLE STUDY
Come Join Us!!! Tuesday Night Bible Study is going to the movies to see: "The Shack"!!!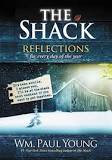 When: March 4, 2017, 1:30 pm viewing, AMC Hoffman Center 22, 206 Swamp Fox Road, Alexandria, Virginia 22314
Tuesday night bible study is currently reading the book "The Shack". The movie is Based on the New York Times best-selling novel, The Shack takes us on a father's uplifting spiritual journey. After suffering a family tragedy, Mack Phillips [Sam Worthington] spirals into a deep depression causing him to question his innermost beliefs. Facing a crisis of faith, he receives a mysterious letter urging him to an abandoned shack deep in the Oregon wilderness. Despite his doubts, Mack journeys to the shack and encounters an enigmatic trio of strangers led by a woman named Papa [Octavia Spencer]. Through this meeting, Mack finds important truths that will transform his understanding of his tragedy and change his life forever

Save this date! Easter Spring Bazaar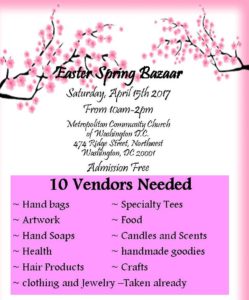 For More Information contact C.C. Petee at 240-305-9922 or Fenicia Ballard at 540-841 1633

Come Join Us! MCCDC Older Adult Ministry,Free Computer Classes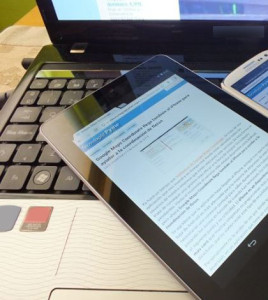 The second class will be Microsoft Word 2003 – Essentials, Sunday, February 26th ,from 12:30 – 2:30 pm in the Computer Lab, lower level.
Course Description:Learn the essentials of Microsoft Word and word processing. Create, navigate and save documents, apply character and paragraph formatting, insert symbols and create headers and footers. Find out how to check spelling and grammar, add page breaks, work with document views and learn how to print. Adding graphics and clip art will also be covered.

MCCDC LIVE STREAMING
MCCDC is going live! We have an opportunity to use of our AV system to reach outside our walls to many people who may not be able to join us in person. To make this happen we must have a subscription service that will provide us the ability to stream our services, concerts and special events, and expand opportunities for participation in our bible studies and other activities remotely. The testing done so far with streaming has generated a lot of excitement, particularly by those who have been unable to visit our church.
You can be a part of making this happen in a number of ways: (1) pray for our reach beyond the walls of our church (2) join others in donating to cover the one-time annual cost of the service and associated AV training for our volunteers; and (3) consider joining the AV ministry.
You can contact the church office with questions at 202-638-7373 or churchoffice@mccdc.com.

ELECTRONIC GIVING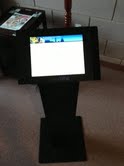 With EasyTithe, supporting the church is as simple as clicking a mouse or whipping out your smart phone.
Our new online system allows you to make a financial donation to the church with your credit card or direct debit from your banking account.
You'll be asked to set up your MCCDC EasyTithe Account. You can set it up to make a one-time/anytime donation or make a recurring donation.
You also can give by text 202-999-3841. Please contact the church office with questions at 202-638-7373 or churchoffice@mccdc.com.

YOGA CLASSES

YOGA Classes at MCCDC! There is room for you!
To nourish your physical body in addition to your spiritual body. Yoga is held on Mondays from 7-8 PM. Hope to see you then. If you have questions or desire additional information please contact Rev. Cathy at revcathy@mccdc.com or 202-638-7373.
~ Namaste ("The Spirit in me honors the Spirit in you")

ADULT SUNDAY SCHOOL SCHEDULE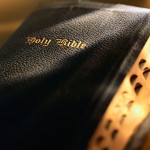 Adult Sunday School is held from 10:15 to 10:50. Please bring your coffee or tea to the upstairs conference room for the brief yet powerful time together. For more information contact Rose Herring at churchoffice@mccdc.com or 202-638-7373.

Jonah at Sight and Sound Theater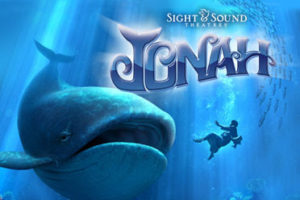 The Tuesday night Bible Study Ministry is sponsoring a trip to see the stage production of Jonah at Sight and Sound Theater in Lancaster, PA. The trip will be on Saturday Aug 19 leaving MCCDC by caravan at 8 AM and returning to MCCDC around 8 PM. This production will also complement the Tuesday Night Bible Study focus on the prophet Jonah in August. For more information please contact Dale Madyun-Baskerville at baskerd6109@gmail.com or 202-638-7373.
Click here to find out more information from about the show.