"Are you struggling uphill? You may not realize that you are nearly to the top of your mountain. Keep climbing with hope in your heart."
~ Marlene Hibbard
Our scripture from Luke 13:10-17 for this Sunday is a message of hope. We meet a beloved daughter of Sarah and Abraham who does not know how beloved she truly is. For 18 years she has carried the weight of oppression. Her physical presence, described as "bent over" and "unable to stand up straight" is assumed by many to be an outcome of her sin, thus she is excluded from full participation in community. Those around her expect her to know her place—and to stay there. She is expected to keep her mouth shut and head down. She is not allowed to look those "above" her in the eye . . . for to do so would be an affront to their status, power and control.
Jesus becomes her hope.
In a clarion call to healing and equality, Jesus overturns all assumptions and expectations when he says to her, "Beloved, you are free!" Jesus then offers her a healing touch and immediately she rises up to praise God with all her dignity restored. In her praise she not only receives hope—she becomes hope. Praise and hope become her way of life.
Invite your friends and family to join you at MCCDC this Sunday at 9:00 AM and 11:00 AM. Special at the 9:00 AM service is a thank you presentation to Bill Terrell. He is moving out of the area, thus we will honor his many years as a faithful member
at MCCDC and his service as Team Lead of our Deaf Ministry.
See you Sunday at 9:00 AM and 11:00 AM!

THIS WEEK AUG. 2016
SAVE THE DATES REVIVAL – REVIVAL – REVIVAL MCCDC is having a revival weekend September 23, 24, 25,2016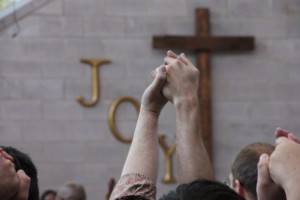 Our theme is "ARISE, SHINE: HEARTS IGNITED, LIVES CONNECTED"
Please plan on attending and inviting someone to come with you. There are still opportunities to assist in planning. Please contact Rev Cathy at revcathy@mccdc.com or 202-638-7373.

Partnership Bible Study,August 23, 2016
On Tuesday August 23rd we will share a joint Bible Study from 7 – 8:30 pm. For more information or to provide assistance, please contact Rev Cathy at revcathy@mccdc.com or 202-638-7373.
Tom Simmons Service of Ordination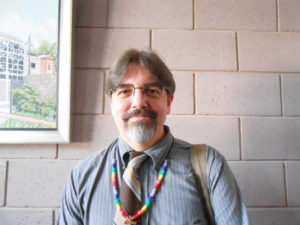 MCCDC's most recent clergy candidate, Rev Elect Tom Simmons, has been approved for ordination at the July 2016 Victoria General Conference. The service will be held at 3 pm on Saturday August 27th. All are welcome to attend. If you would like to participate in the service by singing in the choir or ensemble, please contact Rev Cathy by Aug 16th. revcathy@mccdc.com or 202-638-7373.
NEXT MEMBERSHIP CLASS TO TAKE PLACE AUGUST 21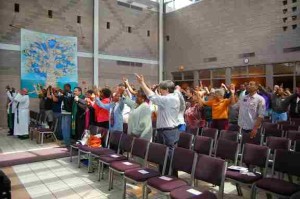 If you have questions about MCCDC and what membership is about, class will be held on Aug 21st from 12:30 to 2:30 in the lower level conference room. All are welcome to attend. A light lunch will be served. PLEASE register so that we may have enough food and materials. Contact Rev Cathy at revcathy@mccdc.com or 202-638-7373.
BACKPACK 4 KIDS PROGRAM!
WE ARE HALFWAY
TO OUR GOAL!!
WE HAVE SUPPORTED
OVER 150 KIDS SO FAR!
LET'S KEEP GOING STRONG MCCDC!!
ADOPT A KID, WHY NOT TWO OR THREE!
WE ARE ACCEPTING BACKPACKS, SUPPLIES, AND YOU CAN ALSO DONATE WITH CASH OR CREDIT CARDS!!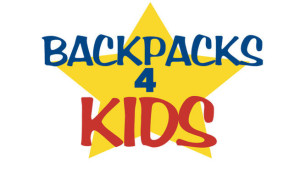 ADOPT A KID, WHY NOT TWO OR THREE!
WE WILL BE ACCEPTING BACKPACKS, SUPPLIES, AND YOU CAN ALSO DONATE WITH CASH OR CREDIT CARDS!!
In partnership with the community outreach program at NBC4 Washington, we are collecting backpacks and supplies (and credit card or check donations that would allow us to purchase those items). It only takes $20 to equip one student with a backpack and supplies for the school year. Why not adopt one kid, maybe two–how about 5!! Our goal is to provide OVER 300 kids with backpacks and supplies for the coming year. We are also encouraging our neighbors to help with the backpack program by donating supplies! We will be collecting supplies and donations over the next FOUR weeks! You can also reach out to folks at your work or send this eblast to family and friends!! Help MCCDC help kids in our community!!
Here's how you can help:
Donate a new backpack stuffed with school supplies
Donate school supplies
Donate securely online at www.mccdc.com, and select the "Donate" tab near the top, and choose "Backpacks 4Kids" in the dropdown menu.
If you would like to donate a backpack, the school supplies needed per backpack include:
New backpack
Two packs of loose leaf notebook paper
Two dozen #2 pencils
Two packages of cap erasers
Three spiral composition books
One yellow highlighter
Eight plain folders with pockets and brads or loose leaf binder with dividers
One package of 24 crayons and/or one package of colored pencils
Small pencil or supply box or zippered supply pouch
Two composition books
Paper glue
Box of Kleenex
2 packs of copy – white paper
12-inch ruler
We have big blue tubs in the Welcome Hall. Drop-off your donations during the week and before or after the Sunday Services. If you need more information, please contact Mark Kornmann at mark@mccdc.com.
Please join the YAMs Delivering Meals and Groceries to families, Saturday, August 20, 2016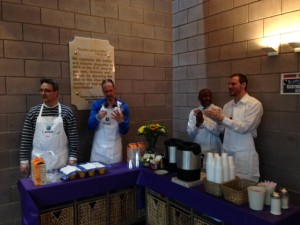 The Young Adult Ministry (YAMs) are partnering with Food & Friends once again this year, but with a twist! We will be delivering Meals and Groceries to families within a designated region of the District.
When: Saturday, August 20th
Time: 10am – 12pm
Location: 219 Riggs Road NE, Washington, DC 20011
We are anticipating a Minimum of 10 volunteers for this event. Please RSVP as soon as possible to John Merriwether (JMrwthr@aol.com), and provide the following info: (1) Name (2) Date of Birth (3) If you are willing to drive during the event
Gender Neutral Restrooms coming soon (Finally)!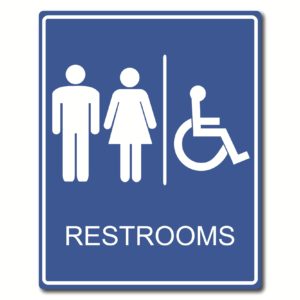 We are pleased to announce MCCDC will be implementing gender neutral restrooms. In early August, we will replace the "Men" and "Women" signs with signs indicating our restrooms are gender neutral. Some time ago, the Board approved moving to gender neutral restrooms for our church. The Trustees began working on implementing this decision.
They met and discussed developing new signage and the types of locks to put on the exterior doors to the main floor restrooms. As they were discussing these matters, a clear and strong consensus developed among the Trustees that we need to implement true gender neutral restrooms and simply replace the signage and not install locks on the exterior entrance doors to the restrooms on the main level. The trustees shared this approach with the Board.
Everyone should feel not only welcomed in our church, but each person should feel that they truly belong here. This decision reflects our mission. The plan is to install signage that clearly indicates our restrooms are available to everyone and will display a depiction of either two toilets or one toilet and one urinal. The signs will inform people of the types of facilities available in each particular restroom.
The two restrooms on the lower level will remain private (locking) single occupancy use for people preferring that option.
If you have questions or comments to share about this change, please share them with the trustees know at trustees@mccdc.com or feel free to visit with them when you see them at church.
"I hope that everybody gets a chance to be who and what they are. I just know if I have to pee, I don't care where it's going to be." — Dolly Parton, in the Advocate, June 6, 2016.
YOGA CLASSES CONTINUE Monday Nights, There is room for you!!!!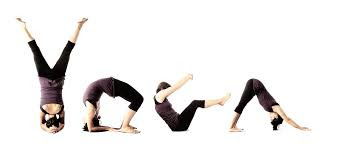 To nourish your physical body in addition to your spiritual body. Join us for yoga classes on Mondays at 7pm. The class is donation-based, so give what you can. If you are interested in starting or continuing please contact Rev Cathy at revcathy@mccdc.com or 202-638-7373.
~ Namaste ("The Spirit in me honors the Spirit in you")
Electronic Giving
You may give online at mccdc.com/donate or give by text 202-999-3841. Please contact the church office with questions. 202-638-7373 or churchoffice@mccdc.com.
TUESDAY BIBLE STUDY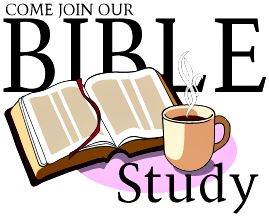 Please join the Tuesday Night Bible Study from 7-8pm in the Welcome Hall. A time of community, fun learning and sharing. For more information please contact Dale Madyun-Baskerville at churchoffice@mccdc.com or 202-638-7373.

CHURCH NEWS
Men's Circle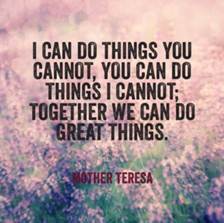 Calling all MCCDC men and male-centered people! Join us for the second Men's Circle on Sunday, September 18, at 12:30 pm, downstairs in the church conference room. This is a special time for socializing, networking, eating, and discussion. Our topic: "What personal qualities—emotion, intelligence, knowledge, character, physical strength, upbringing, principles, etc.—of being a man or male-centered person are most helpful to your being an active person of faith?"
Rev. Dr. Robin Gorsline, Writer-Theologian in Residence, will guide the discussion so that many, if not all, voices are heard, and we can grow in our faith and witness together. He will also provide a vegetarian soup. Others are needed to provide paper goods, beverages, crackers, dessert, and any other items that you may want.
If you can volunteer to help with supplies, or if you just plan on joining us, please contact Rev. Robin at RevRobin@mccdc.com or the church office at churchoffice@mccdc.com . There also will be a sign-up sheet at the Information Station. We will conclude our time by about 2:30 to 2:45.
Harvest Time for Spirits
Calling all writers for a Saturday 4-hour workshop on September 17, focusing on what we bring from summer spiritual warmth and growth and how we plan to let this rich harvest give us energy and focus during colder months to come. Write about it! Bring it to life!
Our guide will be Rev. Dr. Robin H. Gorsline, MCCDC Writer-Theologian in Residence. We will meet at 10 a.m. and conclude by 2:00 pm. He will lead us in several guided writing exercises and we will also have an opportunity to undertake a more personal piece of writing.
A hearty vegetarian lunch will be served, donations to cover the cost of lunch gratefully received. And feel free to bring something to share.
Please let Rev. Robin know of your attendance by writing him at RevRobin@mccdc.com or speaking with him at church, or writing the church office at ChurchOffice@mccdc.com
MCCDC BUS TRIP TO ATLANTIC CITY HOSTED BY THE OLDER ADULT MINISTRY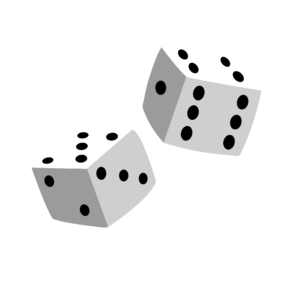 Sept 17, 2016, Departs MCCDC promptly at 7AM and returns at 11PM.
The cost is $50 and must be paid in advance. The deadline for sign up is Sept 1st. For more information please contact Ace Barbari at 703-303-2934 for complete information and sign up.

MCCDC IS THE PLACE TO BE…ON THE GO!!!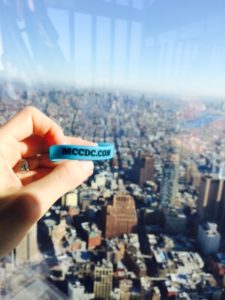 This summer as you travel and visit or simply sit by the pool, take MCCDC with you. Watch and listen to weekly sermons at mccdc.com. Make sure you are signed up for the weekly eblast. Place your request at Mark@mccdc.com. Sign up for auto-tithe at mccdc.com/donate so that your gifts can continue throughout the summer.
Take pictures of the mccdc wrist band (or of YOU wearing the wrist band) and submit them throughout the summer to revcathy@mccdc.com so that we can stay connected and continue to share as community. The pictures will be posted and there will be a special gift in the fall for the most amazing picture/location.
OWN YOUR OWN BUSINESS WORKSHOP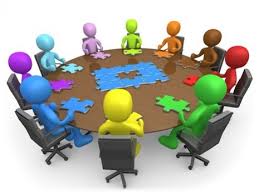 Under Armour, Marriott Hotels, HARPO Studious: all of these success stories started with the inspiration of one person. Do you have an idea for a business? or have you ever thought of starting your own business of dreamed of self-employment? Please join us for an informal – but informational – presentation on Saturday, September 10 from 1:00-2:30 on "starting your own business." Several of us at MCCDC have been blessed to do so, and we want to share our tips/advice/thoughts on how you might do so as well. While this is a free event, we ask that you please RSVP to Quanti Davis at cue971@gmail.com. Thank you and we look forward to seeing you on Sept. 10.

National Institutes of Health Gene Medical Study (NIH)
NIH is conducting a gene medical study called ClinSeq and are looking form individuals who are interested in participating.
Participates will receive $100.00 compensation to cover the cost of travel expenses.
For more details click on the link below..
Click Here For More Information on this Study-Sheet#1