MCC Denominational General Conference July 4-8, 2016.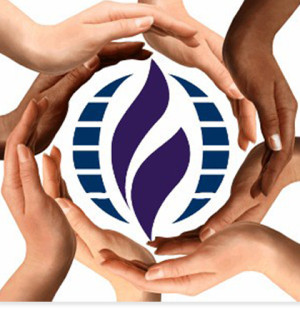 The Election of the Moderator for Metropolitan Community Churches
The denominational Moderator's Nominating Committee has announced the slate of candidates for MCC's next moderator. General Conference's Clergy House and Lay house will vote on our next moderator. The conference will be held July 4-8, 2016. Click Here to Read a message from the Moderator of the nominating committee and to see bios and statements from the 4 candidates:
Rev. Elder Diane Fisher
Rev. Elder Darlene Garner
Rev. Elder Héctor Gutiérrez
Rev. Dr. Irene Laudeman
MCC Statement of Faith
A revision to MCC's statement of Faith will also be voted on at this year's general conference. The denomination's Commission on the Statement of Faith has published the next installment of theological conversations contained in the statement. Please take a moment to read it. Please click here to read
The current draft of the Statement of Faith is also posted for your review and consideration and comment. Click Here to Read
MCC Governing Board Nominating Committee
MCC will elect 5 members to the Governing Board at the July conference, 3 clergy and 2 laity. The Board is responsible for the governance of the denomination between triannual general conferences. If you are interested in running for the board please read information from the nominating committee and contact the chair of the committee, MCCDC Vice Moderator Mark Kornmann at mark@mccdc.com.Click Here to Read
If you have questions about General Conference please contact your MCCDC lay delegates or Rev Cathy at revcathy@mccdc.com or 202-638-7373.