IT'S BACKPACK 4KIDS TIME!
HELP US REACH OUR GOAL
OF OUTFITTING 300 KIDS!
DONATE ONLINE AT
WWW.MCCDC.COM/DONATE
45TH WE'VE COME THIS FAR BY FAITH CAMPAIGN!
Make sure you return your pledge cards!
MCCDC has begun its 45th anniversary with a "We've Come This Far By Faith" Campaign. We have distributed pledge cards. Please make sure you return these cards this Sunday or mail to the church office at 474 Ridge Street NW Washington, DC 20001.
JOIN US SUNDAY!
9AM & 11AM
LIVE LIFE THE BEST WE CAN!
What's happening now?
How long will this go on?
How can I make it?
When will is start?
When will it end?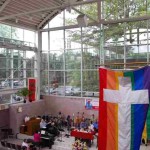 These are questions that have been asked over the ages and they are no less relevant today. The psalmist opens up to God in Psalm 130 saying, "Out of the depths I cry to You, in Your mercy hear my voice." The Psalm expresses the writer's desire for healing and forgiveness, qualities and actions that are so necessary even in today's harried world. Healing comes in many forms. We can be healed from the business of our daily lives through rest, healed from anger and rage through forgiveness, healed from jealousy and resentment through contentment and humility, and healed from fear through love.
We each have a responsibility to our Creator, to live life the best that we can in connection to the Creator and in relationship with the whole of creation. We have the choice to open our hearts and our minds and to pursue our God-created passions. I would love to be in conversation with you about your passions and Spiritual Gifts. I believe that God uses each of us and gives us the opportunity to love, encourage, serve and support each other through the use of those gifts. If you are wondering what your Spiritual Gifts are, please contact me at revcathy@mccdc.com and I can assist you. Also I invite you to consider how God may be offering an invitation to healing and service.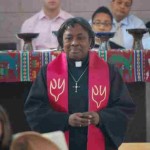 Join your MCCDC family for connection and community this Sunday to receive the scriptures, Psalm 130 and Ephesians 4:25-5:2. Let us sing songs and hymns and spiritual songs, and greet each other with a holy hug (or at least a hand shake). Rejoice in the Lord always and again I say rejoice. See you Sunday.
Peace,
Rev. Cathy Alexander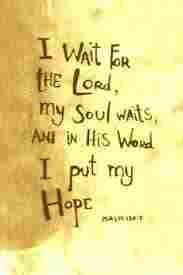 CONSIDER ELECTRONIC GIVING FOR SUMMER MONTHS
Thank you for your generosity. As the summer approaches, please consider Auto Tithe and electronic giving. Contact the church office for more information at churchoffice@mccdc.com or 202-638-7373. For more information on how to discover your talent and spiritual gifts please contact Rev Cathy at revcathy@mccdc.com.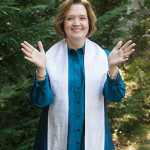 SLOWING DOWN FOR SOUL CARE
A Retreat on Rest and Spiritual Self Care
We live fast-paced lives that can be too stressful. When we take the time to slow down, attend to our needs for self-care, which includes spiritual care, or soul care, our perspective changes. Our health improves, and we can experience more joy. In a supportive community, come for a day of intentionally slowing down, and
?Journaling
?Meditation and other spiritual practices
?Sharing personal stories
?Listening to your heart's longings
Date Saturday, August 15, 2015
Time 10:00am- 4:00pm (Bring your own lunch)
Location Metropolitan Community Church of Washington DC,
474 Ridge Street NW,
Washington, DC
Cost $75
Rev. Elizabeth McCain is an interfaith minister, spiritual counselor, acupressure and energy therapist, and professional storyteller in private practice in Takoma Park, Md. She supports the LGBTQ community and our allies in living more meaningful and joyful lives. Elizabeth's specialty areas include grief and loss, forgiveness, end of life issues, transition, creativity, and spiritual development. Whether ministering, counseling, or performing, she believes that sharing and reframing our personal stories, heals hearts, and changes the world. To learn more about her work, go to
www.elizabethmccain.com. To register contact Rev Cathy at revcathy@mccdc.com or 202-638-7373. If you cannot afford the cost, please contact Rev Cathy.
TUESDAY NIGHT BIBLE STUDY
All are welcome to join us for Tuesday Night Bible Study:
Date Topic
Aug 11 Freedom
Aug 18 Salvation
Aug 25 Dealing with Doubts
ADULT SUNDAY SCHOOL CONTINUES
Let Us School You (And you can teach us a few things, too)
Adult Sunday School has restarted. It is held Sunday mornings between the two services from 10:15 'till 10:45, in the lower-level conference room.
Our topic of discussion is an overview to Bible basics.
Bring your coffee and cookies. Sessions are short but pack a lot of punch.
It's a great way to spend a half-hour – learn something new and fellowship, too.
All are welcome and wanted.
KICK-OFF WEEK
FOR THE BACKPACK 4 KIDS PROGRAM!
ADOPT A KID, WHY NOT TWO OR THREE!
WE WILL BE ACCEPTING BACKPACKS, SUPPLIES, AND YOU CAN ALSO DONATE WITH CASH OR CREDIT CARDS!!
Greetings!
In partnership with the community outreach program at NBC4 Washington, we are collecting backpacks and supplies (and credit card or check donations that would allow us to purchase those items). It only takes $20 to equip one student with a backpack and supplies for the school year. Why not adopt one kid, maybe two–how about 5!! Our goal is to provide OVER 300 kids with backpacks and supplies for the coming year. We are also encouraging our neighbors to help with the backpack program by donating supplies! We will be collecting supplies and donations over the next FOUR weeks! You can also reach out to folks at your work or send this eblast to family and friends!! Help MCCDC help kids in our community!!
Here's how you can help:
Donate a new backpack stuffed with school supplies
Donate school supplies
Donate securely online at www.mccdc.com, and select the "Donate" tab near the top, and choose "Backpacks 4Kids" in the dropdown menu. You can also click here.
If you would like to donate a backpack, the school supplies needed per backpack include:
New backpack
Two packs of loose leaf notebook paper
Two dozen #2 pencils
Two packages of cap erasers
Three spiral composition books
One yellow highlighter
Eight plain folders with pockets and brads or loose leaf binder with dividers
One package of 24 crayons and/or one package of colored pencils
Small pencil or supply box or zippered supply pouch
Two composition books
Paper glue
Box of Kleenex
2 packs of copy – white paper
12-inch ruler
We have big blue tubs in the Welcome Hall. Drop-off your donations during the week and before or after the Sunday Services. If you need more information, please contact Mark Kornmann atmark@mccdc.com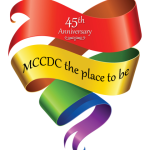 TEAM
The MCCDC 45th Anniversary Celebration Team is forming. If you would like to be a member of this historic team for this historic event, please contact Rev Cathy for more information. revcathy@mccdc.com or 202-638-7373.
YOUNG ADULT MINISTRY BACK-TO-SCHOOL MIXER
Join the Young Adults Ministry for our Back to School Mixer on Saturday, August 29 from 6-9PM here at MCC! There will be refreshments, music and lots of fun! We are asking for a $5 donation per person.
If you are unable to attend or would like to donate supplies or services, we are in need of the following items:
Snacks
Drinks
DJ/ Music
Paper goods (plates, napkins, cups, etc.)
If you have any questions, please contact Monika at mlaw617@gmail.com
COMPLETE YOUR "45 YEARS: WE'VE COME THIS FAR BY FAITH" PLEDGE CARD
We have launched the MCCDC "45 Years: We've Come This Far By Faith" Campaign. Please make sure you return your pledge card to the church office or you can put it in the offering plate on Sunday.
As we celebrate the 45th anniversary, let's come together and help shape the future of MCCDC!!