#BLACK  LIVES  MATTER
"If you are neutral in situations of injustice, you have chosen the side of the oppressor. If an elephant has its foot on the tail of a mouse, and you say that you are neutral, the mouse will not appreciate your neutrality."
~Desmond Tutu
As we continue to celebrate Marriage Equality (and so we should!) it occurs to me that from a historical standpoint it happened relatively quickly-about 45 years. In 1970 Rev. Troy Perry filed a legal challenge to California's oppressive marriage laws. Fast forward to 2015: the Supreme Court decides for marriage equality in all 50 states.
Sadly, when it comes to racism, there is no fast forward.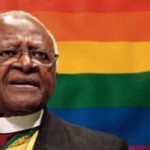 There has been a wave of suspicious burnings of historically black churches since the Charleston Massacre. The response cannot be silence nor can it be neutrality. National leaders, including the MCC Public Policy Team, are calling for "Preaching, Practicing, and Praying for An End to Racially-Inspired Violence." One way of doing this is through participation in the Week of Righteous Resistance (WORR), from Sunday, July 12 through Saturday, July 18.
This Sunday, MCCDC will participate in WORR in our liturgy and prayers, with a call to continue to address the sin of racism in its overt and covert manifestations. In advance of Sunday, I invite you to join in TONIGHT for an online "Conversation on the Charleston Massacre" facilitated by Rev. Elder Darlene Garner and sponsored by MCC's Diversity & Inclusion Program for the Office of Emerging Ministries.
The conversation is from 8-9:30 PM EDT. Here's how:
Log into Adobe Connect: https://mccemergingministries.adobeconnect.com/iamame/
Audio Conference Call Number: 1-209-255-1000; Access Code: 333429#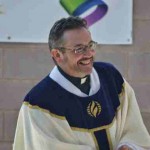 In the message this Sunday we'll reflect on Ephesians 1: 7b-14 which addresses God's "overflowing grace" for forgiveness as a pathway to a renewed inheritance of love and healing. In such light, we are called to do all we can to work for healing and the end of racism. After over 500 years, it is time.
Stronger Together,
Rev. Dwayne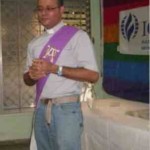 Update on ICM de la Trinidad (formerly ICM Santo Domingo, Dominican Republic)
There have been some changes experienced at the MCC in the Dominican Republic. The church formerly known as ICM Santo Domingo is now known as ICM de la Trinidad. Many who have visited the church may remember their Pastor Rev Wilkin Lara. We are saddened to report that recently Rev. Wilkin resigned as the pastor. Transitions can be difficult times for staff and congregations.
The church continues forward under the leadership of the Deacons and Board. Rev. Cathy has been in contact with Rev. Elder Hector Gutierrez and Rev. Elder Margarita Sanchez de Leon regarding the church and the path ahead for them. They have requested firstly prayer for the congregation as they seek God's guidance and grace during this time of transition. Secondly, MCCDC is attempting to arrange a conference call with ICM de la Trinidad to show our support and to brainstorm directly with them about ideas that would be helpful to them going forward.
Please stay tuned for more information as updates and news becomes available. As a reminder, MCCDC provides quarterly support to this congregation and their ministry in the Dominican Republic. For more information please contact Rev Cathy at revcathy@mccdc.com or 202-638-7373.
OLDER ADULTS
POOL PARTY THIS SATURDAY
2nd Annual Older Adults Pool Party
Saturday, July 11, 2015 from 4:00 to 9:00
Complete Buffet, Good Music, Dancing, and Swimwear Contest
On the first Sunday, $10 tickets and RSVPs at the Welcome Station after the 9:00 and 11:00 services, and at the Older Adult Brunch.
Great social opportunity for your family and friends to meet your MCCDC family.
NEXT MEMBERSHIP CLASS TO TAKE PLACE JULY 26TH
If you have questions about MCCDC and what membership is about, class will be held on July 26th from 12:30 to 2:30 in the lower level conference room. All are welcome to attend. A light lunch will be served. PLEASE register so that we may have enough food and materials. Contact Rev Cathy at revcathy@mccdc.com or 202-638-7373.