THE CHURCH THAT CHANGES LIVES
FREEDOM
"The presence of God's Spirit is the occasion for freedom,
including the liberation of our true selves."
~D.G. Fornay
Every step Jesus took was a step of freedom. It was at the core of his preaching and teaching: "
The Spirit of our God is upon me: because the Most High has anointed me to bring Good News to those who are poor. God has sent me to proclaim freedom to those held captive, recovery of sight to those who are blind, and release to those in prison" (Luke 4: 18-19).
After Jesus' resurrection and ascension, Paul and Silas were among those continuing Jesus' work. Yet these teachers of freedom found themselves in prison on vague and trumped up charges. They were violently beaten. Under such circumstances, it would be understandable for them to be angry and resentful, towards God and others. "God, can't you see that we are doing your work? Why would you allow us to be in prison?" Instead, though confined in the innermost cell of the prison, they broke out in song, prayer and praise.
They turned their jail cell into a sanctuary for worship. God moved in a mighty way, and soon they were free in body just as they were already free in Spirit. They shared their freedom with the jailer who transformed by what he witnessed in Paul and Silas asked, "What must I do to be saved?" (Acts 16:29). The jailer became a part of the movement that gave birth to the church of today: the church that changes lives!
Our scripture for this Sunday from Acts 16:16-34 invites us to reflect on such questions as: How does our faith set us free? What blocks us from living lives that are fully free? What songs would we sing if we found ourselves in prison?
To prepare our hearts for worship this Sunday at 9AM and 11AM I invite you to join me in praying this prayer: "Living God, for freedom you have set us free. Reveal to us that which may still hold us captive, to release us to love You and to love others more fully. And so it is. Amen."
See you Sunday for blessed worship that will include a celebration and remembering of Mothers.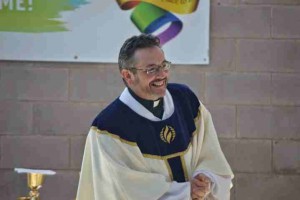 By Faith,
Rev. Elder Dwayne

THIS WEEK MAY 2016
CONGREGATIONAL LISTENING POSTS, SUNDAY, MAY 8, 12:30PM, WEDNESDAY, MAY 11, 7PM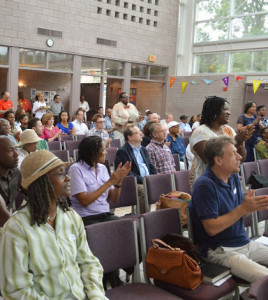 "Please join us to receive information on the financial status of the church that requires the immediate attention of our entire MCCDC community."
Are you interested in sharing your thoughts?
Do you have questions about the status of our finances and church projects?
Do you know where we are heading with our MCCDC mission, vision and values?
Join us for a conversation on Sunday, May 8, 12:30 pm in the Sanctuary
-or- Wednesday, May 11 in the conference room at 7 pm. Please join us in person or by phone at 605-562-0020, access code 156-855-418
These "listening posts" are being held to find solutions to pressing issues and as an opportunity to exchange thoughts, feelings and information and to raise awareness on Spiritual development, community connection, church finances, 472/AV, Mission/Vision/Values. Please plan on joining in.
MEMORIAL SERVICE FOR RON STRONG SET FOR MAY 7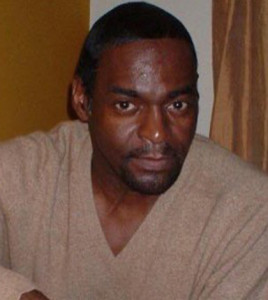 The service will be held on Saturday, May 7 at 2 pm in the MCCDC Sanctuary. Please join us to remember and celebrate Ron's life. All are welcome to attend.

Electronic Giving
You may give online at mccdc.com/donate or give by text 202-999-3841. Please contact the church office with questions. 202-638-7373 or churchoffice@mccdc.com.

ADULT SUNDAY SCHOOL SCHEDULE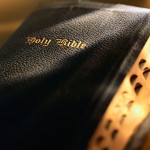 Adult Sunday School is held from 10:15 to 10:50. Please bring your coffee or tea to the upstairs conference room for the brief yet powerful time together. For more information contact Rose Herring at churchoffice@mccdc.com or 202-638-7373.
TUESDAY BIBLE STUDY
Please join the Tuesday Night Bible Study from 7-8pm in the Welcome Hall.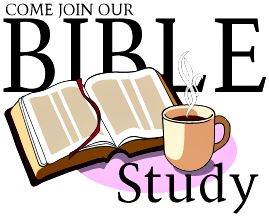 A time of community, fun learning and sharing. For more information please contact Dale Madyun-Baskerville at churchoffice@mccdc.com or 202-638-7373.

YOGA CLASSES AT MCCDC STARTS Monday Nights, There is room for you!!!!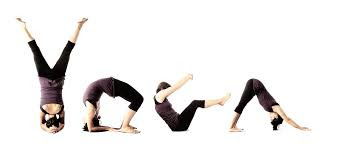 To nourish your physical body in addition to your spiritual body. Join us for yoga classes on Mondays at 7pm. The class is donation-based, so give what you can. If you are interested in starting or continuing please contact Rev Cathy at revcathy@mccdc.com or 202-638-7373.
~ Namaste ("The Spirit in me honors the Spirit in you")
SUSAN G. KOMEN RACE FOR THE CURE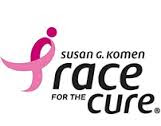 Susan G. Komen Race for the Cure
On May 7, 2016, the Susan G. Komen 5K race for the cure will take place in Washington, DC. TEAM MCCDC has 7 members and has exceeded our goal of $1000. You have generously donated $1,435.00 thus far. Thank you for your support. Please continue to pray for the walkers and for the cause of curing breast cancer. It's not too late to give. You can find TEAM MCCDC at komendcrace.info-komen.org For more information, please contact Linda through the church office at churchoffice@mccdc.com or 202-638-7373.

CHURCH NEWS
MCCDC 45th Anniversary Gala Silent Auction-News

The Silent Auction will be just one of the many highlights of the May 21st Gala. Here's a sneak peak of some of our wonderful donations:
*** Olivia Travel- 2 for 1 Olivia's Pacific Coastal Cruise
*** Sony DVR and Blue Ray Player
*** Colorful Painted Art Work
*** Wedding Photography Package
The 45th Anniversary Committee would like to thank everyone for their generous donations and there is room for more. If you have an item to donate for the auction, the deadline is May 15,2016
Please contact Arie Gray at 240-432-5996 or Anniversary45@mccdc.com for more details.
MCCDC Men's Circle on May 15!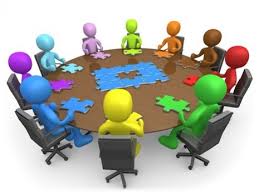 As we celebrate MCCDC's 45th anniversary, many are sharing stories about how our lives have been changed through participation in this faith community. This often involves a special person(s) who was or is especially important to us.
Many, perhaps most, men probably feel grateful to a special person who helped them along life's way. It might be a parent, or a sibling, an uncle or aunt, or cousin, or maybe a priest or pastor, a teacher or coach, or maybe a neighbor who helped us navigate life challenges. Who is that person for you?
So, during this time of remembering our history, all male-identified members and regular attendees of MCCDC are invited to share in a Men's Circle on Sunday, May 15, 12:30. We will gather in the downstairs conference room for a simple lunch at 12:30, or a little later, and then enjoy a time of sharing stories about people who were, or are, particularly important to our personal spiritual journeys. Sharing our own testimony can inspire others, as we are inspired by their stories.
Facilitating our time together will be Rev. Dr. Robin Gorsline, our Writer-Theologian in Residence. Rev. Robin has participated in many male-centered activities, including the Radical Faeries in New York and Men's Movement retreats in Maine, Massachusetts, and New York. He also has written about male embodiment and Christian faith. Rev. Robin will be assisted by Greg Snyder, Jerry Giem, Bob Jones, Dale Curtis, and others.
As we share in this communal storytelling, we also can connect with the whole arc of our personal spiritual journeys. It is a way of becoming spiritually stronger and healthier, as men, through the intimacy and celebration of personal story-telling.
The circle will conclude by 2:30 pm with shared prayer and hugs. Please register at the information station, or at revrobin@mccdc.com or call 202-638-7373.
MCCDC Computer Training
The computer training theme this year is Using Social Media!! The classes will be focused on the basic use of these very popular tools. We hope you will be able to join us in the Computer Lab on the lower level at MCCDC.
~ 5/29 Twitter DATE CHANGE!!!!!
~ 6/19 Using Droid Smart Phones & Tablets
~ 7/17 Home Computer Security Basic
~ 8/21 Using Droid Smart Phones & Tablets
INFORMATIONAL/ORGANIZATIONAL MEETING FOR THIS TRANSFORMATIONAL SPIRITUAL DEVELOPMENT COURSE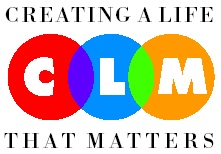 Steve Jones and Rev Cathy Alexander will have a get-together to provide information and answer questions about the upcoming CLM course. We will meet on Thursday May 5th from 7-8:30 pm. Bring your questions, thoughts, comments and yourself.
ABOUT THE COURSE:
Creating a Life that Matters (CLM) is a three-course curriculum which explores ways to rediscover relationship with the Sacred, with my Self, and with my Passion. These three courses correspond to the spiritual experiences of being changed, gifted and called.
Graduates of CLM will have been challenged to broaden their understanding of all that is Sacred; integrate their self-awareness into being authentic, aware leaders; and live their passion intentionally through the life and work of the church. CLM integrates art, scripture, music, film, journaling, and diverse spiritual resources to augment our exploration of the Christian path.
If you are interested in becoming a part of this amazing event or receiving more information, please contact Rev Cathy at revcathy@mccdc.com or 202-638-7373.
The Young Adults Ministry (YAMs) of MCCDC Potluck/Ministry Meeting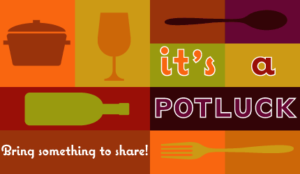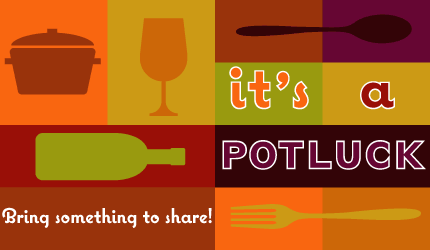 The Young Adults Ministry (YAMs) of MCCDC will be hosting a Potluck/Ministry meeting on Sunday, May 22 at 12:30pm in the Lower Level Conference room. We will be discussing upcoming plans for the remainder of the year. Please RSVP to John Merriwether (JMrwthr@aol.com) or Chocolatte' Hatch-Miller (chocolatte.miller@outlook.com) to let us know if you are planning to attend and what you are planning to bring.

MCC DENOMINATIONAL GENERAL CONFERENCE CORNER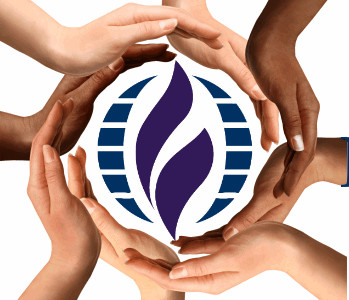 The denominational Moderator's Nominating Committee has announced the slate of candidates for MCC's next moderator. General Conference's Clergy House and Lay house will vote on our next moderator. The conference will be held July 4-8, 2016. Click Here to Read a message from the Moderator of the nominating committee and to see bios and statements from the 4 candidates:
Rev. Elder Diane Fisher
Rev. Elder Darlene Garner
Rev. Elder Héctor Gutiérrez
Rev. Dr. Irene Laudeman
Click here to see Candidates Videos
MCC Statement of Faith
A revision to MCC's statement of Faith will also be voted on at this year's general conference. The denomination's Commission on the Statement of Faith has published the next installment of theological conversations contained in the statement. Please take a moment to read it. Please click here to read
The current draft of the Statement of Faith is also posted for your review and consideration and comment. Click Here to Read
MCC Governing Board Nominating Committee
MCC will elect 5 members to the Governing Board at the July conference, 3 clergy and 2 laity. The Board is responsible for the governance of the denomination between triannual general conferences. If you are interested in running for the board please read information from the nominating committee and contact the chair of the committee, MCCDC Vice Moderator Mark Kornmann at mark@mccdc.com.Click Here to Read
If you have questions about General Conference please contact your MCCDC lay delegates or Rev Cathy at revcathy@mccdc.com or 202-638-7373.