JOIN US SUNDAY!  9AM & 11AM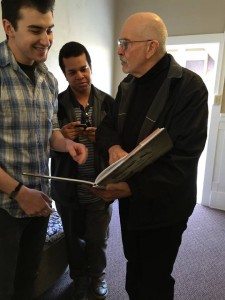 PRIDE=RADICAL EQUALITY
"Listen to me: Until those who seek to oppress have ceased from their ways:
WE MUST NOT REST!
Until hatred and prejudice are banished from our vocabularies:
WE MUST NOT REST!
Until the doors of all churches and temples and houses of faith open wide in welcome to all people:
WE MUST NOT REST!
Until the Matt Shepards and the James Byrds and the Billy Jack Gaithers are no longer taken from us:
WE MUST NOT REST!"
~Rev. Troy Perry, Founder of MCC
It was great to see MCCDC at the Interfaith Pride Service Tuesday night, in attendance and singing with the special choir created for the service. The theme was "Radical Equality: Faith, Race, & Justice."
This year at Pride we celebrate that Marriage Equality in the United States continues to gain momentum. Many are predicting that soon the Supreme Court will announce the outcome of their deliberation on Obergefell v. Hodges—a decision that could bring Marriage Equality to all 50 states. That would be a great victory and a great cause for celebration. MCC planted the seeds for such a moment when we were founded in 1968 and immediately began offering ceremonies for ALL.
Yet, whatever the Supreme Court decides, our work is unfinished. Radical equality demands that LGBT people expand their vision of justice to include our global siblings that face poverty and violence. Any victories will not be complete until the universal heart unconditionally proclaims: BLACK LIVES MATTER!
Gender nonconformists remain hate crime targets and Muslims and those of Arabic descent remain profiled as threats.
Indeed, even as we celebrate another year of Pride, we must not rest. We must remain diligent in our world changing work.
Pride celebrations, locally and globally, ensure that voices for justice will continue to resonate. These celebrations inspire hope for those who have not come out. Pride celebrations help create a new vocabulary of mutual respect and understanding.
Please join me at the Pride Parade this Saturday and the Pride Festival on Sunday. See details below on how you can support MCCDC's engagement at these events. Our worship Sunday at 9 AM and 11 AM will offer spiritual inspiration for MCCDC to be a church that is known for its persistent work for radical equality.
See you Saturday at the Pride Parade and Sunday at worship and the Pride Festival.
Faithfully,
Rev. Dwayne
———–
CAPITAL PRIDE 2015 INFORMATION
MARCH WITH US IN THE PRIDE PARADE  AND VISIT US AT THE PRIDE FESTIVAL
Parade, June 13, 2014:
Time: Line-up time for our walkers is 3pm.
Location: Our float has the entry Y16, which means color "yellow" and number "16". Please line-up coming from Q Street NW and walking down south on 22nd Street NW. Our float will be on 22nd Street NW, between Q and P Street NW. In front of us will be the Library of Congress and behind us Studio Theatre. We will have water for our walkers, and hand out beads and stickers. If you cannot walk the entire Parade, you can sit/stand on the float.
Pride Festival:
Come out on Sunday, June 14, and visit our booth at the Pride Festival! The Festival starts at 12 noon and ends at 7 pm. Our booth will be the second booth in the middle section, coming from the main entrance on Pennsylvania Ave and 7th Street, NW. We will be on the right side of the middle section. Our booth color code is "red" and the number is "302" (R302). Next to us will be "Uber". We will have a photo backdrop, where you can take a "selfie", and you will also have the opportunity to write on the back of our Pride banner what 'rooted in love' means to you?
We look forward to seeing you there, and please do not forget to wear your Pride shirt and bring some sun protecting lotion!
———————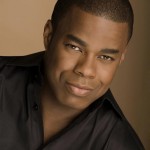 WE WELCOME TYRONE STANLEY TO OUR WORSHIP ARTS MINISTRY!