THIS SUNDAY
START STRONG: BE NOT AFRAID
"If you pass through raging waters in the sea, you shall not drown.
If you walk amid the burning flames, you shall not be harmed.
If you stand before the pow'r of hell and death is at your side,
know that I am with you through it all.
Be not afraid. I go before you always.
Come follow me, and I will give you rest."
~ "Be Not Afraid" w/m by John Michael Talbot
LISTEN TO BE NOT AFRAID
In a race, the power of starting strong is to know yourself and your training well enough to know your reserves, and well enough to know where to go for that "kick" that will allow you to finish as best as you possibly can. As we move through our daily lives, our regular spiritual practices help us to build, grow, and sustain our personal relationship with the Creator, and our strength as a worshiping and Spirit filled community of faith.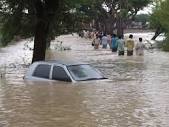 As we each reflect on the last year about our strengths, our challenges, our triumphs and our "no-kidding" disasters, I believe our power comes from how we act or react to these circumstances in our lives. Do we stay stuck in what we perceive to be a challenge or defeat? Do we rise by seeing each challenge as an opportunity? Are we stuck in the past or can we live in the present, be "present" in the here-and-now, as we prepare for the future? Our regular spiritual practices help us to stay present with and connected to God in the "regular" times so that when the fires, floods and winds come, we know on Whom we can depend.
Our focus scripture for Sunday is Isaiah 43:1-7 where the prophet encourages the exiled people to not be afraid. Isaiah lets the people know that God will provide redemption and care. God will keep the promises made to return them to the place that they loved. God is a good God and a trustworthy God who is concerned about each of us and our everyday lives. Join us on Sunday at 9AM and 11AM as we continue our conversation on making a strong start into the New Year.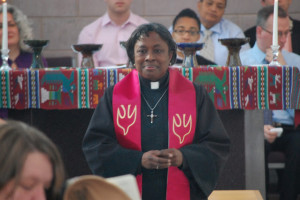 Peace,
Rev Cathy
THIS WEEK JANUARY 2016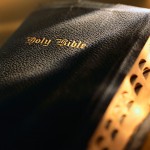 ADULT SUNDAY SCHOOL SCHEDULE
Adult Sunday School is held from 10:15 to 10:50. Please bring your coffee or tea to the upstairs conference room for the brief yet powerful time together. For more information contact Rose Herring at churchoffice@mccdc.com or 202-638-7373.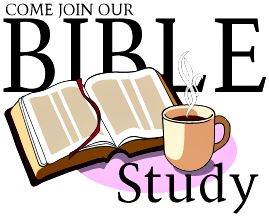 TUESDAY BIBLE STUDY
Please join the Tuesday Night Bible Study from 7-8pm in the Welcome Hall. A time of community, fun learning and sharing. For more information please contact Dale Madyune-Baskerville at churchoffice@mccdc.com or 202-638-7373.

YOUNG ADULTS MINISTRY POTLUCK
The Young Adults Ministry will have a meeting and potluck on Sunday, January 10, 2016 in the lower level conference room immediately following the 11am worship service. We will be discussing our many and exciting plans for 2016 which will require all of the ministry members and incoming members input. Please plan to come and join us!! Since this will be a potluck please bring some delicious food to share. For more information, please contact the church office at churchoffice@mccdc.com or 202-638-7373.

CHURCH NEWS
NEWS FROM THE STEWARDSHIP TEAM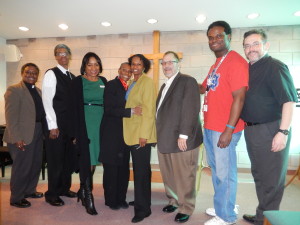 Happy New Year from the MCCDC Stewardship Leadership Team!
The team is charged with ensuring that the spiritual practice of stewardship – the giving of time, talent and treasure – is taught and encouraged with measurable impact throughout the year.
Throughout the New Year, you will be hearing from members of the congregation talk about their spiritual journeys and how their commitments to stewardship have played a role in their relationship with God and the church. In addition, the New Year provides a great opportunity for each of us to consider making a pledge of our anticipated giving to MCCDC in 2016.
Whether you give as part of the weekly plate offering, through the various online options, or direct deposit from your bank account — the stewardship team is here to assist you in making stewardship a part of your spiritual practice at MCCDC.
COMMUNION & USHER TRAINING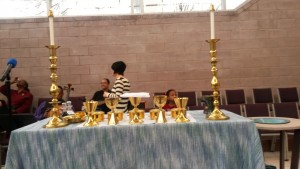 Ever thought about adding your gifts to the Sunday morning services? Do you feel called to welcome all who enter out doors to this community of faith? Have you considered joining the ministry of communion and sharing the feast of the open table? If so, come and check out what these ministries are all about. We will conduct training on Saturday, January 23, 2016 from 10-12. Light refreshments will be available. Please contact Rev. Cathy Alexander with questions at revcathy@mccdc.com or call 202-638-7373.
AFRICAN ART TOUR


We're happy to announce a tour at the National Museum of African Art, Saturday, January 23, 2016, 1:30PM to 2:30PM. Our MCCDC group will meet at the Museum main floor information desk by 1:15.
The free, guided tour will focus on the "Conversations" show which will close the following Sunday, January 24th after its 15-month run.
If you would like to attend with the MCCDC group, please register with Rev Cathy at revcathy@mccdc.com or call 202-638-7373 so that we can obtain an accurate count of attendees.
The museum is located at 950 Independence Ave SW and is available my Metro. Take the Blue, Orange or Silver Line to Smithsonian Station.
Information on the exhibit:
Conversations: African and African American Artworks in Dialogue
One of the world's preeminent private collections of African American art is having its first public viewing at the Smithsonian National Museum of African Art.
Conversations: African and African American Artworks in Dialogue brings together artworks from world-class collections. The exhibition is a major part of the museum's 50th anniversary, celebrating its unique history and contributions toward furthering meaningful dialogue between Africa and the African diaspora.
CALLING ALL WHO LIKE TO SEW, CROCHET, KNIT…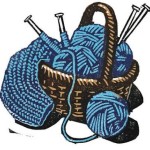 If you like to make things with your hands, Rev Cathy would like to speak with you. There is a ministry of caring that you can accomplish from your home or in a group. Making prayer shawls, stoles or scarfs. If you are interested in pursuing your ministry passion in this way, please contact Rev Cathy at revcathy@mccdc.com or 202-638-7373.
A NOTE OF THANKS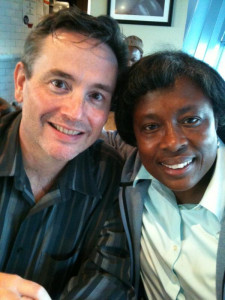 We would like to extend our heartfelt "thank you" for the generosity of the congregation. Thank you for the financial offering of love you provided at offering time, and thank you each for the contributions of love, compassion and kindness that you provide throughout the year. Peace and blessings to you.
With Gratitude,
Rev Dwayne, Rev Cathy and Lance Jameson

CHILI SALE


Would you like some Chili on a cold day? On January 24th AT 12:30PM, the Young Adults will have chili for sale. You will have your choice of a cup of chili for $2 or a bowl for $5.
Come and have some delicious chili and show your support for the Young Adults Ministry!
2016 PLEDGE CARD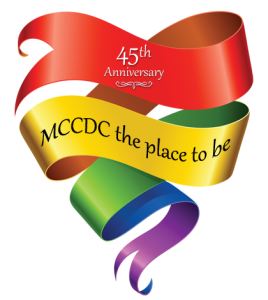 We have launched the MCCDC "45 Years: We've Come This Far By Faith" Campaign. Please make sure you return your pledge card to the church office or you can put it in the offering plate on Sunday.
As we celebrate the 45th anniversary, let's come together and help shape the future of MCCDC!!