The news headlines make it clear that we are living during uncertain times. Even with our best efforts, we cannot be certain that security measures will work. Fear is in the air. We are grasping the growing reality that no place is safe. So how do we find peace in today's world? How do we pray?
Our scripture for Sunday from Luke 11:1-13 proposes that during uncertain times we can find strength and hope through the certainty of our prayers. Jesus modeled this in his prayer life. Luke 11:1 says "Jesus was praying in a certain place. . ." That certain place was often a mountaintop, a garden, or a communion table. Yet whatever the geographical location—the spiritual location is clear: Jesus is praying from a place of certainty.
Alyce McKenzie, in reflecting on Luke 11, sees it as an invitation for us "to think about what the certain place is where we pray. Not just physically. But what places in our lives—temptation, regret, bereavement, are the certain places we need to pray. The prayer Jesus prayed 'in a certain place' grounds us, guides us in the uncertain places of our lives."
Like us, when Jesus prayed he could not predict what trouble could be next. As he prayed, he did not know how others would react or how situations would evolve. Yet there was a foundation of certainty that grounded his uncertainty. When Jesus prayed he was certain of his vision.
Jesus was certain of his belovedness.
Jesus was certain of his desire to be in alignment with God's will.
Jesus was certain of his passion for justice.
Jesus was certain of his love for others.
Maybe it was the force of this certainty that prompted one of the disciples to say to him, "Rabbi, teach us to pray." (Luke 11:1). And then he teaches them through prose, proverb and parable. I invite you to join me at MCCDC this Sunday at 9:00 AM and 11:00 AM as we look at prayer from both certain and uncertain places. See you Sunday!
DELORES E. GRANT Going Home Service
Toni Grant mother Delores E. Grant passed away at the age of 95 years old. Those who like to attend her mothers service the information is listed below. Toni expressed gratitude to MCCDC for reaching out.
· Wednesday 27 July
· Mount Sinai Baptist Church
· 1615 3rd Street NW 20001
· Viewing 10-11
· Service 11-12
Ms. Deeniquia "Dee Dee" Dodds going home Services

Funeral services for Ms. Deeniquia "Dee Dee" Dodds will be held Wednesday, July 27 from 11:00am -1pm at Metropolitan Community Church of Washington, DC (MCCDC) (474 Ride Street N.W. – Nearest metro is Mount Vernon)
Gender Neutral Restrooms coming soon (Finally)!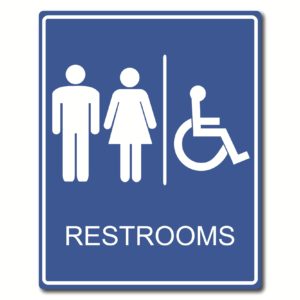 We are pleased to announce MCCDC will be implementing gender neutral restrooms. In early August, we will replace the "Men" and "Women" signs with signs indicating our restrooms are gender neutral. Some time ago, the Board approved moving to gender neutral restrooms for our church. The Trustees began working on implementing this decision.
They met and discussed developing new signage and the types of locks to put on the exterior doors to the main floor restrooms. As they were discussing these matters, a clear and strong consensus developed among the Trustees that we need to implement true gender neutral restrooms and simply replace the signage and not install locks on the exterior entrance doors to the restrooms on the main level. The trustees shared this approach with the Board.
Everyone should feel not only welcomed in our church, but each person should feel that they truly belong here. This decision reflects our mission. The plan is to install signage that clearly indicates our restrooms are available to everyone and will display a depiction of either two toilets or one toilet and one urinal. The signs will inform people of the types of facilities available in each particular restroom.
The two restrooms on the lower level will remain private (locking) single occupancy use for people preferring that option.
If you have questions or comments to share about this change, please share them with the trustees know at trustees@mccdc.com or feel free to visit with them when you see them at church.
"I hope that everybody gets a chance to be who and what they are. I just know if I have to pee, I don't care where it's going to be." — Dolly Parton, in the Advocate, June 6, 2016.
YOGA CLASSES CONTINUE JULY 11, Monday Nights, There is room for you!!!!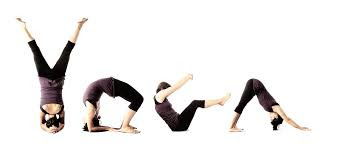 To nourish your physical body in addition to your spiritual body. Join us for yoga classes on Mondays at 7pm. The class is donation-based, so give what you can. If you are interested in starting or continuing please contact Rev Cathy at revcathy@mccdc.com or 202-638-7373.
~ Namaste ("The Spirit in me honors the Spirit in you")
Electronic Giving
You may give online at mccdc.com/donate or give by text 202-999-3841. Please contact the church office with questions. 202-638-7373 or churchoffice@mccdc.com.
TUESDAY BIBLE STUDY
Please join the Tuesday Night Bible Study from 7-8pm in the Welcome Hall.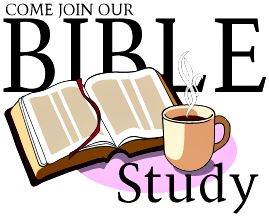 A time of community, fun learning and sharing. For more information please contact Dale Madyun-Baskerville at churchoffice@mccdc.com or 202-638-7373.

CHURCH NEWS

MCCDC CHURCH-WIDE 3RD ANNUAL PICNIC COME ONE AND ALL OLDER ADULTS MINISTRY HOSTS MCCDC AT ROCK CREEK PARK, COME OUT AND ENJOY, ALL ARE WELCOME
DATE: Sunday · August 7, 2016
TIME: 12:30pm-6pm
WHERE: Rock Creek Park, Military Rd and Glover Rd NW (Site 013)
DIRECTIONS: From 16th St to Military Rd West
To left onto Glover Rd / Oregon Av
Site will be to your right
• Please sign up at the information station to bring items such as cups, plates, forks etc. or food items.
• Also, help is needed with the transportation of tables to site, setup and cleanup of site. Sign-up sheets for this are also at the information station.
• There is something for everyone to do!!!!
MCCDC BUS TRIP TO ATLANTIC CITY HOSTED BY THE OLDER ADULT MINISTRY
Departs MCCDC promptly at 7AM and returns at 11PM.
The cost is $50 and must be paid in advance. The deadline for sign up is Sept 1st. For more information please contact Ace Barbari at 703-303-2934 for complete information and sign up.

MCCDC IS THE PLACE TO BE…ON THE GO!!!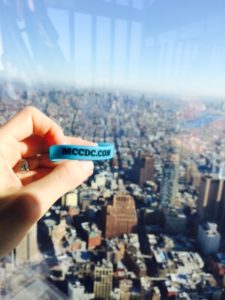 This summer as you travel and visit or simply sit by the pool, take MCCDC with you. Watch and listen to weekly sermons at mccdc.com. Make sure you are signed up for the weekly eblast. Place your request at Mark@mccdc.com. Sign up for auto-tithe at mccdc.com/donate so that your gifts can continue throughout the summer.
Take pictures of the mccdc wrist band (or of YOU wearing the wrist band) and submit them throughout the summer to revcathy@mccdc.com so that we can stay connected and continue to share as community. The pictures will be posted and there will be a special gift in the fall for the most amazing picture/location.
THE FREEDOM OF FORGIVENESS; PRACTICAL AND SPIRITUAL TOOLS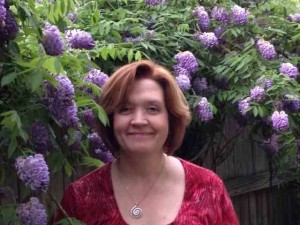 The Freedom of Forgiveness; Practical and Spiritual Tools
"Forgiveness is giving up all hope for a better past, and choosing peace in the present."
– Are you ready to let go of blaming, truly forgive yourself and others, and free yourself to move on with your life and have healthier relationships?
– Do you want to learn practical and spiritual tools to communicate compassionately and directly, and learn about conflict transformation?
In a safe circle of trust, learn the true meaning of forgiveness, and how to overcome your resistance to it. Using spiritual and psychological practices such as loving kindness and mindfulness meditations, compassion practices, centering prayer, and non-violent communication, transform conflict into peace. Group sharing, reframing our stories, journaling, and letting go rituals will also be included. People of all, as well as no spiritual paths are welcome.
Workshops for the LGBTQ/Allies Communities in June and July 2016 and are facilitated by Elizabeth McCain, MA
Saturday, July 30, 2016 10:00am-4:00pm (Bring a bag lunch)
$80 for the July workshop if registered by July 15. After that, $90.
To register email Elizabeth McCain at EMcCainLPC@yahoo.com / 301-520-8734 or Rev Cathy at revcathy@mccdc.com / 202-638-7373.
Rev. Elizabeth McCain is an interfaith minister, energy therapist, forgiveness coach, spiritual mentor, positive psychology practitioner, and storyteller in private practice, in Takoma Park, Md. Whether ministering, coaching, mentoring, or performing, Elizabeth believes that sharing and reframing our stories touches hearts and changes the world. Her specialty areas are loss, forgiveness, deepening relationships, spiritual care, and healing from religious wounding for the LGBTQ/Allies communities. www.elizabethmccain.com.
Sexuality and Spirituality: An Introduction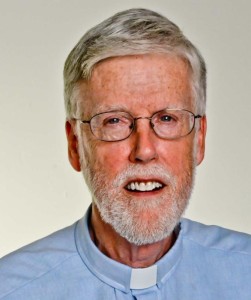 Why does it feel wrong to pair them? Or maybe it doesn't feel wrong to you, but you know that you're not supposed to talk about IT (sex) in church. Why is that?
In this interactive workshop, Rev. Dr. Robin Gorsline, a self-identified Queer Christian theologian and writer about sex, bodies, and spirit, will help us explore the divine roots of our sexualities as well as begin to delve into how our prayer lives and sex lives are connected in our souls and bodies.
Join him and others for a day-long time of prayer, brain (and even a little body) work, and sharing at MCCDC (Metropolitan Community Church of Washington) on Saturday, July 23, 10 am – 4 pm. Lunch will be provided. There is no charge, but donations gratefully accepted. Please RSVP to Rev Robin at RevRobin@mccdc.com or churchoffice@mccdc.com.
Dr. Gorsline, Writer-Theologian in Residence at MCCDC, is the co-author of the weekly blog, "SexBodiesSpirit" (sexbodiesspirit.net) and author of another weekly blog of poetic resources for preaching and worship (faithfulpoetics.net). He served for 10 years as the Senior Pastor of MCC Richmond (VA), and earned his Ph.D. in systematic theology at Union Theological Seminary in New York (dissertation: "Bearing Witness to the Dark: Resources for Anti-White Supremacist, Pro-Same-Sexes, Pro-Feminist Theologizing in Queer Modes").

NEXT MEMBERSHIP CLASS TO TAKE PLACE AUGUST 21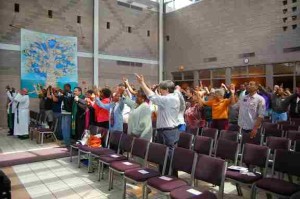 If you have questions about MCCDC and what membership is about, class will be held on Aug 21st from 12:30 to 2:30 in the lower level conference room. All are welcome to attend. A light lunch will be served. PLEASE register so that we may have enough food and materials. Contact Rev Cathy at revcathy@mccdc.com or 202-638-7373.