BY FAITH:
INSPIRING EACH OTHER
"For there is nothing that makes us love a person so much as praying for that person. When you can once do this sincerely for anyone, you have fitted your soul for the performance of everything that is kind and civil toward that person. This will fill your heart with a generosity and tenderness that will give you a better and sweeter behavior than anything that is called fine breeding and good manners."
~William Law from "Total Devotion to God"
In my message last Sunday I talked about the faith of Jonesie, a beloved saint of the church of my youth. I was so impressed by her faith that I tried to make her faith my faith. And it didn't work! Through trial and error I learned that I needed to discover a faith that was authentically my faith. However, Jonesie was part of the inspiration driving my faith discoveries. She still inspires me!
This Sunday, I will continue the "By Faith" series I started last week. The scriptures are Ephesians 4:1-7; 11-16 & John 6: 24-35. We will look at the role we all share in inspiring each other in our faith journey. We will also look at how faith, though unique to each one of us individually, creates a shared faith that becomes what many call a "faith community."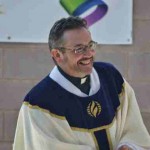 How can MCCDC be a more vibrant faith community? What role does MCCDC have in inspiring growth in faith? What connects us in faith? I invite you to join me in reflecting on these questions in preparation for Sunday.
Ephesians 4:6 proclaims that God works through each of our unique gifts and that God is present in all of us. By faith, "Everything you are and think and do is permeated with Oneness ." See you Sunday as we share scripture, song and encouragement at 9AM and 11AM. We look forward to joyful worship and a special feature: receiving brand new members to join us on our faith journey.
By Faith,
Rev. Dwayne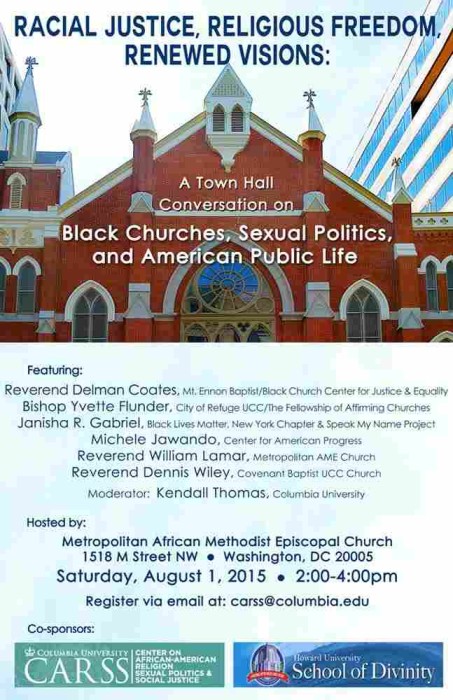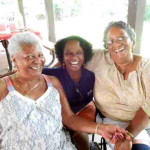 CHURCH PICNIC  THIS SUNDAY!
12:30-6pm!
The Older Adults Ministry is sponsoring the 2nd Annual Church Picnic, Sunday, August 2 from 12:30pm-6p.m at Rock Creek Park. There will be a trolley that will take folks from the church to the picnic site and return to the church at 5pm.
LEADER MEETING SET
FOR AUG. 7, 7PM-8:15PM
The next Ministry Leader Meeting will take place on Aug 7 from 7 – 8:15. Please contact Rev Cathy for more information at revcathy@mccdc.com or 202-638-7373
TUESDAY NIGHT BIBLE STUDY
All are welcome to join us for Tuesday Night Bible Study:
Date Topic
Aug 4 Liberty in Christ
Aug 11 Freedom
Aug 18 Salvation
Aug 25 Dealing with Doubts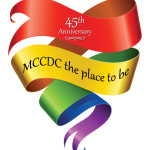 COMPLETE YOUR
"45 YEARS: WE'VE COME THIS FAR BY FAITH" PLEDGE CARD
Last week we launched the MCCDC "45 Years: We've Come This Far By Faith" Campaign. Please make sure you return your pledge card to the church office or you can put it in the offering plate on Sunday.
As we celebrate the 45th anniversary, let's come together and help shape the future of MCCDC!!
ADULT SUNDAY SCHOOL CONTINUES
Let Us School You (And you can teach us a few things, too)
Adult Sunday School has restarted. It is held Sunday mornings between the two services from 10:15 'till 10:45, in the lower-level conference room.
First lesson is "Bible Basics, an Overview"
Bring your coffee and cookies. Sessions are short but pack a lot of punch.
It's a great way to spend a half-hour – learn something new and fellowship, too.
All are welcome and wanted.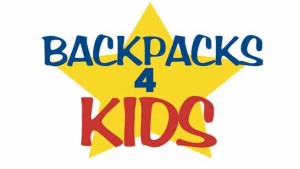 Greetings!
In partnership with the community outreach program at NBC4 Washington, we are collecting backpacks and supplies (and credit card or check donations that would allow us to purchase those items). It only takes $20 to equip one student with a backpack and supplies for the school year. Why not adopt one kid, maybe two–how about 5!! Our goal is to provide OVER 300 kids with backpacks and supplies for the coming year. We are also encouraging our neighbors to help with the backpack program by donating supplies! We will be collecting supplies and donations over the next FOUR weeks! You can also reach out to folks at your work or send this eblast to family and friends!! Help MCCDC help kids in our community!!
Here's how you can help:
Donate a new backpack stuffed with school supplies
Donate school supplies
Donate securely online at www.mccdc.com, and select the "Donate" tab near the top, and choose "Backpacks 4Kids" in the dropdown menu. You can also click here.
If you would like to donate a backpack, the school supplies needed per backpack include:
New backpack
Two packs of loose leaf notebook paper
Two dozen #2 pencils
Two packages of cap erasers
Three spiral composition books
One yellow highlighter
Eight plain folders with pockets and brads or loose leaf binder with dividers
One package of 24 crayons and/or one package of colored pencils
Small pencil or supply box or zippered supply pouch
Two composition books
Paper glue
Box of Kleenex
2 packs of copy – white paper
12-inch ruler
We have big blue tubs in the Welcome Hall. Drop-off your donations during the week and before or after the Sunday Services. If you need more information, please contact Mark Kornmann atmark@mccdc.com