Livestream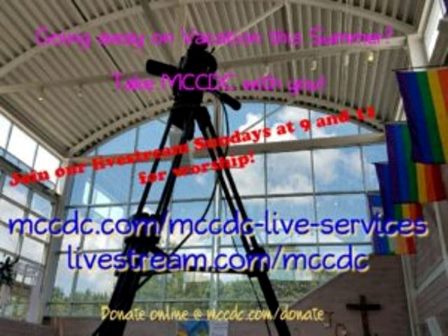 Sunday is Livestream Sunday celebrating our broadcasting and reaching people outside our walls with our message of God's love for ALL! We have broadcast our worship services, provided livestream access for our Bible in 90 Days sessions, livestreamed special events such as the Transgender Day of Remembrance and Rev. Troy Perry's presentation of MCC artifacts to the Smithsonian. We continue to grow our audience and receive requests on how our livestreaming can support the community.
These efforts could not have been possible without your support! THANK YOU! Help us to continue and expand our ability to make our message accessible to the world. How can you help? There are many ways —
•
Equipment Needs:
Give – To cover the cost to continue our livestream service, our fundraising goal is $2,500. Visit mccdc.com/donate and select LiveStreaming in the drop-down menu to donate. We also have an aspirational goal of an additional $2,500 – $3,000 to replace, upgrade aging equipment. In addition, we are working to identify a company and the costs of conducting a top-down assessment of our system and equipment. In-kind donations are welcome or alert us if you see any deals for equipment. Our most critical needed equipment is:
o Mac Mini (2018 or later), 3.2 GHz 6-Core Intel Core i7, 32GB RAM with ethernet adapter and USB 3 hub. Estimated cost: $1900 (Most critical – Our current computer is not only aging but is incapable of handling new features and software)
o Blackmagic UltraStudio Mini Recorder(s) – $150-$300 (Two likely needed) (Video Capture Card – This would assist us in expanding our livestream service options)
o Professional Studio Headphones with 3.5mm cord and noise cancelling feature – $200-300 (Live sound in the sanctuary often bleeds into the headphones making it difficult to ensure sound in the livestream is balanced).
Volunteer Needs
• Volunteer – Our livestream ministry is dedicated but small. Giving of your time and talent will help to ensure continuity in our livestreaming and help existing volunteers. Except as noted below, no experience is required. We will train you. Areas where you can help, include:
o Managing the livestreaming on Sundays and/or special events (greatest need)
o Assisting on Sundays by video recording and managing cameras
o Video editing (this requires access to your own computer and video editing software)
o Graphics – Create and develop graphics for use in the livestreams (Access to and knowledge of Photoshop is needed)
o Developing and creating other video projects
Perhaps you know of students or others interested in gaining experience in livestreaming and video. This would be a great volunteer opportunity for them.
• Share our livestreams and tell friends and family to subscribe to and tune-in to our livestream. You can follow our livestream at livestream.com/mccdc or via our website at mccdc.com.

MCCDC Thrift Item Sale, Dec 8 and 15 , 2019 after 9 am and 11 am service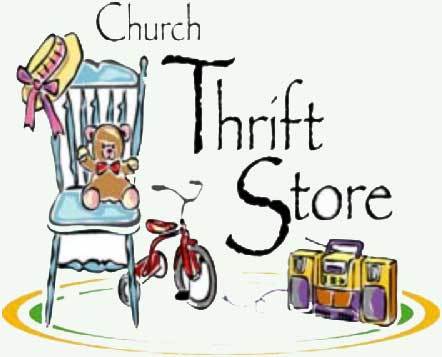 All items $5.00 and below.
A variety of items to choose from.
Office supplies special during the month of October!
Check out the table in the Welcome Hall.
Please contact Cecilia Hayden- Smith
(Mamma Cee) with questions at 202-638-7373 or churchoffice@mccdc.com

Children's Christmas Toy Drive, Donations will be received from now through December 5th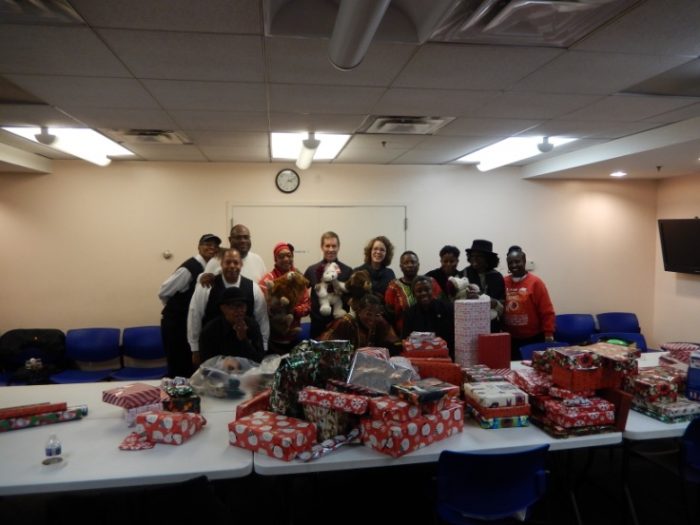 The children's toy drive is under way. This year MCCDC is partnering with the East River Family Strengthening Collaborative to bring toys to children in Ward 7.
Place toys in the box in the Welcome Hall!
Click here to read more about the work of the Collaborative
All are welcome participate however you can. For more information please contact Rev Cathy at revcathy@mccdc.com or 202-638-7373.