On my gratitude list today is the physical place where we share our spiritual gifts. Our building is a blessing and resource to our neighborhood and community. Are you aware of the impact of this blessing? Throughout the year various groups offer workshops or hold meetings in our building. In addition, MCCDC offers ongoing hospitality to various community groups, including We Are Family, Meeting Our Heroes, ADODI, The Latin@ Coalition for Justice, two NA groups, and The Threshold Singers.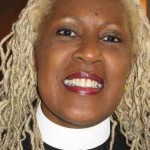 Today, I'm excited to announce a brand new partnership with Unity Fellowship Church of DC. They recently lost their worship space when it was announced that the Chapel that they are using for worship at Howard University's Divinity School will be torn down.
On August 2 at 3:00 PM, UFCDC will begin worshipping in our Sanctuary each Sunday. Though this partnership will provide some helpful rental income, the most significant value is not primarily financial. It is spiritual. Rev. Abena McCray-Peters and UFCDC have long collaborated with MCCDC at weddings, memorials, funerals, rallies, pride events and special services.
This is a natural partnership because MCCDC and UFCDC have much in common. Yet we are also beautifully distinctive in our callings and ways of being. I'm excited by the spiritual synergy we will share.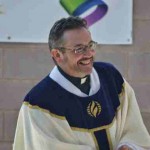 Partnership is also a theme in the message I'll offer this Sunday from Mark 6:30-34, 53-56. Find out how Jesus and his disciples partner together to offer life-giving gifts of hospitality and compassion. See you Sunday.
Faithfully,
Rev. Dwayne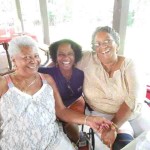 2ND ANNUAL CHURCH PICNIC
SPONSORED BY
THE OLDER ADULTS MINISTRY
AUGUST 2, 12:30PM-6PM
ROCK CREEK PARK
MILITARY ROAD AND GLOVER RD NW
SITE (013)
NEXT CHURCH CHAT WILL TAKE PLACE THIS SUNDAY
12:30PM
Sunday July 19 at 12:30 there will be a Church Chat in the sanctuary to talk about church finances. Please bring your questions and ideas. For additional information please contact Rev Dwayne at revdwayne@mccdc.com.
NEXT MEMBERSHIP CLASS TO TAKE PLACE JULY 26TH
If you have questions about MCCDC and what membership is about, class will be held on July 26th from 12:30 to 2:30 in the lower level conference room. All are welcome to attend. A light lunch will be served. PLEASE register so that we may have enough food and materials. Contact Rev Cathy at revcathy@mccdc.com or 202-638-7373.
CONSIDER ELECTRONIC GIVING FOR SUMMER MONTHS
Thank you for your generosity. As the summer approaches, please consider Auto Tithe and electronic giving. Contact the church office for more information at churchoffice@mccdc.com or 202-638-7373. For more information on how to discover your talent and spiritual gifts please contact Rev Cathy at revcathy@mccdc.com.
SLOWING DOWN FOR SOUL CARE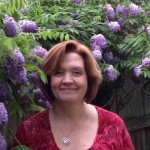 A Retreat on Rest and Spiritual Self Care
We live fast-paced lives that can be too stressful. When we take the time to slow down, attend to our needs for self-care, which includes spiritual care, or soul care, our perspective changes. Our health improves, and we can experience more joy. In a supportive community, come for a day of intentionally slowing down, and
Journaling
Meditation and other spiritual practices
Sharing personal stories
Listening to your heart's longings
Date Saturday, August 15, 2015
Time 10:00am- 4:00pm (Bring your own lunch)
Location Metropolitan Community Church of Washington DC,
474 Ridge Street NW, Washington, DC
Cost $75
Rev. Elizabeth McCain is an interfaith minister, spiritual counselor, acupressure and energy therapist, and professional storyteller in private practice in Takoma Park, Md. She supports the LGBTQ community and our allies in living more meaningful and joyful lives. Elizabeth's specialty areas include grief and loss, forgiveness, end of life issues, transition, creativity, and spiritual development. Whether ministering, counseling, or performing, she believes that sharing and reframing our personal stories, heals hearts, and changes the world. To learn more about her work, go to
www.elizabethmccain.com. To register contact Rev Cathy at revcathy@mccdc.com or 202-638-7373. If you cannot afford the cost, please contact Rev Cathy.