JOIN US SUNDAY! 9 AM & 11 AM
MCCDC THE PLACE TO BE ON DECISION DAY
"Metropolitan Community Churches have been working for legal marriages for almost 50 years. Every Valentine 's Day we applied for licenses. We married couples at Pride marches. We performed thousands of marriages in our churches, and we never gave up and never will until all people are free!"     ~ Rev. Troy Perry, Founder of MCC
MCC has been working for Marriage Equality since 1968. Our work through the years planted the seeds that are bearing fruit today. Without MCC, where we are today would have been delayed for many more years.
Today, we await the outcome of the Supreme Court's deliberation on Obergefell v. Hodges-a decision that could bring Marriage Equality to all 50 states. The decision could be announced at any time. When you get the news, via social or broadcast media, KNOW IN ADVANCE that an event will be held at MCCDC from 6:30 PM to 8:00 PM.
I believe it is important for MCCDC, opening our doors to Holy Unions since our founding and legal marriages in DC since 2010, to open our doors again to bear witness to the Supreme Court's decision.
Rev. Dr. Nancy Wilson, our global Moderator said, "We will either celebrate our mourn the SCOTUS decisions, but no matter what, we cannot rest until all people, regardless of race, gender identity, and sexual orientation are free to live without fear."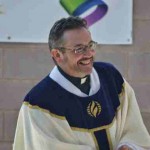 I believe that the SCOTUS outcome, while specific to Marriage Equality, is a call to our commitment to be a church that works for justice and equality locally and globally. Rev. Elder Pat Bumgardner, Executive Director of the Global Justice Institute said, "MCC is on the cutting edge of ministry. In the United States, we help homeless LGBTQ youth and asylum seekers. Around the world, we are known as 'The Human Rights Church.' Whether in the United States, Asia, Africa, Eastern Europe, or Latin America, LGBTQ people deserve to live in peace, and be supported by fair laws.
Remember: Plan to be at MCCDC on Decision Day. We will be open from 6:30-8:00 PM. Where will you be when history is made?
Stronger Together,
Rev. Dwayne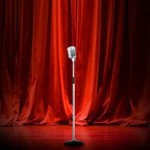 THIS SUNDAY!
OPEN MIC/POETRY SLAM/DANCE
You are invited to Celebrate PRIDE with us @ MCCDC
We will have music, free refreshments, and dancing. So come and share your musical and spoken word talents, bring your friends and have fun. Grand Prize is one pair of headphones. The event is Sunday June 28th from 12:30 – 2:00 PM.
NEXT MEMBERSHIP CLASS TO TAKE PLACE JULY 19TH
If you have questions about MCCDC and what membership is about, class will be held on July 19th from 12:30 to 2:30 in the lower level conference room. All are welcome to attend. A light lunch will be served. PLEASE register so that we may have enough food and materials. Contact Rev Cathy at revcathy@mccdc.com or 202-638-7373.
CONSIDER ELECTRONIC GIVING AS SUMMER APPROACHES
Thank you for your generosity. As the summer approaches, please consider Auto Tithe and electronic giving. Contact the church office for more information at churchoffice@mccdc.com or 202-638-7373. For more information on how to discover your talent and spiritual gifts please contact Rev Cathy at revcathy@mccdc.com.