THIS SUNDAY THE GOSPEL ACCORDING TO MOTOWN # 2 of 3! ROLLING ON THE RIVER
"The real power behind whatever success I have now was something I found within myself-something that's in all of us, I think. A little piece of God just waiting to be discovered."
~Tina Turner
Tina Turner has grit. She voices her strength through one of her signature hits: "Rolling on the River." The song, also known as "Proud Mary," was written by John Fogerty. It is a tribute to those who rise up with dignity and give their best and do not give up-despite obstacles.
It echoes the spirt of our early ancestors as described in Sunday's scripture from Deuteronomy 26:1-11, a people who overcame oppression to become "a nation great, strong and numerous" (v. 5).
It also echoes the determination of Jesus in the scripture from Luke 4: 1-13. When faced with an appeal to discard his deepest values for personal gain, Jesus responded with wisdom and resolve. Jesus kept "rolling on the river" with a higher purpose.
As Tina says, "My legacy is that I stayed on course. . .from the beginning to the end. Because I believed in something inside of me."
I hope to see you Sunday at 9AM and 11AM as we grow together in our resolve to "keep on turning. . .keep on burning." See you Sunday!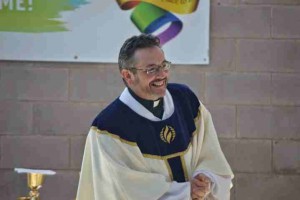 By Faith,
Rev Elder Dwayne Johnson
THIS SUNDAY Special Second Offering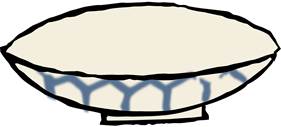 We will be taking a special second offering to help support our Black History Month Concert. The concert is Saturday, February 27 at 5pm. The concert is FREE!!!.

THIS WEEK FEBRUARY 2016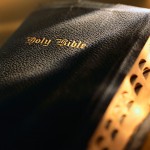 ADULT SUNDAY SCHOOL SCHEDULE
Adult Sunday School is held from 10:15 to 10:50. Please bring your coffee or tea to the upstairs conference room for the brief yet powerful time together. For more information contact Rose Herring at churchoffice@mccdc.com or 202-638-7373.
TUESDAY BIBLE STUDY
Please join the Tuesday Night Bible Study from 7-8pm in the Welcome Hall.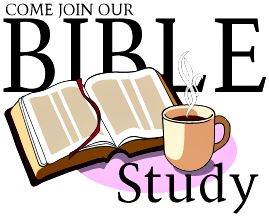 A time of community, fun learning and sharing. For more information please contact Dale Madyune-Baskerville at churchoffice@mccdc.com or 202-638-7373.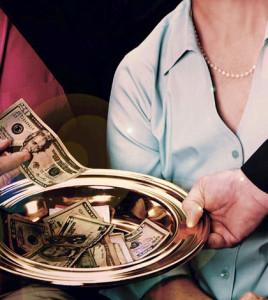 USHER TRAINING RESCHEDULED FOR FEBRUARY 20,2016
Ever thought about adding your gifts to the Sunday morning services? Do you feel called to welcome all who enter out doors to this community of faith? Have you considered joining the ministry of ushering? If so, come and check out what these ministries are all about.
We will conduct training on Saturday, February 20, 2016 from 10-12. Light refreshments will be available. Please contact Rev. Cathy Alexander with questions at revcathy@mccdc.com or call 202-638-7373.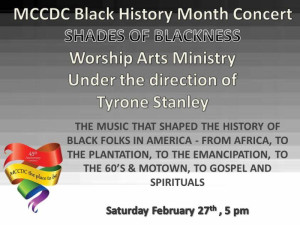 The Black History Month Concert is FREE. A love offering will be taken.

CHURCH NEWS
LENTEN DAILY E-DEVOTIONAL WRITERS


We are prayerfully embarking together on the sacred task of creating 36 original written reflections in a Daily Devotional series for Lent. If you are interested in participating in this community offering, please contact Frank Wirmusky through the church office at churchoffice@mccdc.com or 202-638-7373.
NEWS FROM THE STEWARDSHIP TEAM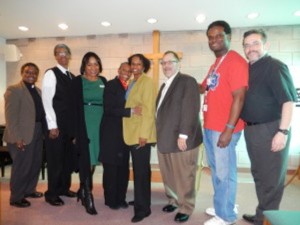 Happy New Year from the MCCDC Stewardship Leadership Team!
The team is charged with ensuring that the spiritual practice of stewardship – the giving of time, talent and treasure – is taught and encouraged with measurable impact throughout the year.
Throughout the New Year, you will be hearing from members of the congregation talk about their spiritual journeys and how their commitments to stewardship have played a role in their relationship with God and the church. In addition, the New Year provides a great opportunity for each of us to consider making a pledge of our anticipated giving to MCCDC in 2016.
Whether you give as part of the weekly plate offering, through the various online options, or direct deposit from your bank account — the stewardship team is here to assist you in making stewardship a part of your spiritual practice at MCCDC.
UNID@s SPANISH SPEAKING MINISTRY WORSHIP FEBRUARY 28,2016 SUNDAY AT 1PM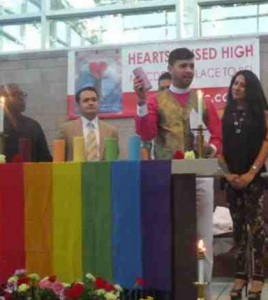 Join the UNID@s Ministry FEBRUARY 28,2016 at 1pm in the Chapel for worship services.

BLACK HISTORY MONTH THEATER OUTING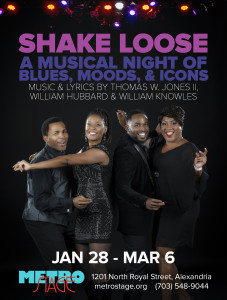 Are you interested in going to the Theater? A group from MCCDC is attending the Alexandria Metro Stage production of "Shake Loose: A Musical Night of Blues, Moods, & Icons". The group will be attending the Friday, February 19, 8PM performance.
Check out the story at http://www.metrostage.org/ Please contact Rev Cathy if you are interested in joining the group at revcathy@mccdc.com or 202-638-7373.
PASTORAL CARE MINISTRY DISCERNMENT FOR 2016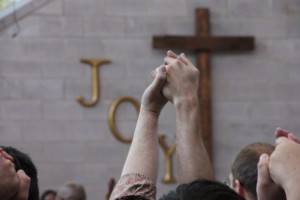 Do You CARE?
Are You Willing to serve?
Are you on the journey of spiritual maturity?
Are you able to set healthy boundaries?
Do you have a regular prayer life?
Do you have some time to commit?
Are you able to honor confidentiality?
Are you comfortable visiting hospitals and care facilities?
If you answered yes to any of the above questions perhaps you can consider PASTORAL CARE MINISTRY!
Come receive information about the Pastoral Care Ministry
and assistance with your discernment.
Meetings are being held on March 16, April 20 and May 18 @ 6pm. For more information, please contact any Pastoral Care Minister or Rev. Dwayne.
The YAM will be hosting fabulous in February Movie Night.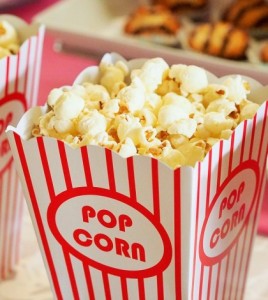 Showing: "The Devil Weards Prada" Date: Saturday, February 20th, 2016 @ 7:00 pm, Location: MCCDC Lower level Conference Room Light refreshments will be provided. Please contact Chocolatte Hatcher-Miller at chocolatte.miller@outlook.com or John Merriwether at JMrthr@aol.com for futher information.** Monetary donations are welcome.**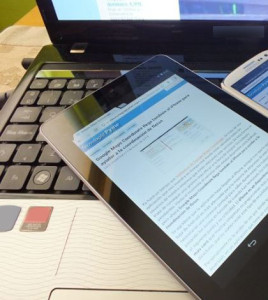 MCCDC Computer Training
The computer training theme this year is Using Social Media!! The classes will be focused on the basic use of these very popular tools. We hope you will be able to join us in the Computer Lab on the lower level at MCCDC.
2/21 Facebook Basics
3/20 Twitter Basics
4/17 Facebook Basics
5/22 Twitter
6/19 Using Droid Smart Phones & Tablets
7/17 Home Computer Security Basic
8/21 Using Droid Smart Phones & Tablets
CALLING ALL WHO LIKE TO SEW, CROCHET, KNIT…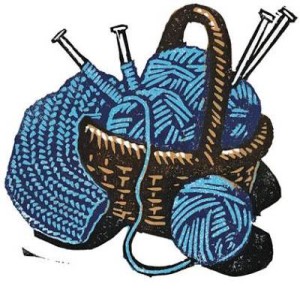 If you like to make things with your hands, Rev Cathy would like to speak with you. There is a ministry of caring that you can accomplish from your home or in a group. Making prayer shawls, stoles or scarfs. If you are interested in pursuing your ministry passion in this way, please contact Rev Cathy at revcathy@mccdc.com or 202-638-7373.
"Lent is a journey, not a pass-fail test." –Mary DeTurris Poust
Do you remember the first time you encountered Lent? Did you give something up? Did you ever fast? What are your hopes for Lent now? Does this preparation time before Easter have meaning for you? How do you want to spend this sacred time, what do you want to see on this spiritual journey, in preparation for resurrection in your life? Want to go deeper into this penitential season? Do you want to create a new version of Lent for yourself?
One way spiritual people connect with their hopes and dreams is to record them, to write about the process of discovery and exploration, to take them out and examine them, to dig into them to find the nuggets of Spirit that help create these dreams and hopes for more faithful and vibrant living. Writing stories, poems, word pictures and/or reflections are good ways to tap into the deep reservoirs of God within you.
You can learn more about doing that at a workshop, "Telling the Truths of Lent," on Saturday February 13, at MCC DC from 10:00 am to 2:00 pm. Led by Rev. Dr. Robin H. Gorsline, the workshop involves some quiet time of guided meditation, writing on site-so bring your favorite pen and journal or your tablet-and sharing thoughts and ideas with others (you can opt out of sharing any writing if you wish, but we all benefit by giving and receiving our gifts).
You may also send any writing you have done about Lent to Rev. Robin in advance (no later than Feb 6th) and he will be glad to review it and give you feedback at the workshop so you can work on it more if you wish (if he has any suggestions for you).
Rev. Robin will provide a vegetarian soup, as well as coffee and tea.
Please contact Rev Cathy to reserve your space at revcathy@mccdc.com or 202-638-7373. Don't wait too long, space is limited to 10 people.
2016 PLEDGE CARD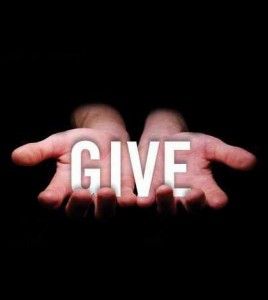 We have launched the MCCDC "45 Years: We've Come This Far By Faith" Campaign. Please make sure you return your pledge card to the church office or you can put it in the offering plate on Sunday.
As we celebrate the 45th anniversary, let's come together and help shape the future of MCCDC!!
NEXT MEMBERSHIP CLASS TO TAKE PLACE MARCH 6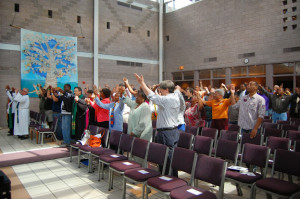 If you have questions about MCCDC and what membership is about, class will be held on March 6 from 12:30 to 2:30 in the chapel. All are welcome to attend. A light lunch will be served. PLEASE register so that we may have enough food and materials. Contact Rev Cathy at revcathy@mccdc.com or 202-638-7373.