January 21, 2016 MCCDC FAMILY PLEASE NOTE:
"Due to the expected severe inclement weather, MCCDC will be closed on Saturday and all programming rescheduled for a later date.
For Sunday worship, a decision will be made by Saturday afternoon. The announcement will be posted on WTOP radio, our website at www.mccdc.com, via eblast, and social media.
MCCDC cares for you and your safety, so please make your travel decisions accordingly."
By Faith,
Rev Elder Dwayne Johnson
THIS SUNDAY START STRONG: THE PRIORITIES OF JESUS
"The day the power of love overrules the love of power, the world will know peace."
~ Mahatma Gandhi
As we continue to "Start Strong" in 2016, our scripture for this Sunday shows Jesus starting strong in his ministry as he "returned in the power of the Holy Spirit to Galilee, and his reputation spread throughout the region" (Luke 4:14). As Jesus taught in Galilean synagogues, his message was so transformative that loud praise erupted from open hearts.
We don't know what Jesus taught in these various synagogues, except for what he said in his hometown of Nazareth: "The Spirit of our God is upon me: because the Most High has anointed me to bring Good News to those who are poor. God has sent me to proclaim liberty to those held captive, recovery of sight to those who are blind, and release to those in prison" (Luke 4: 18). Jesus states his priorities, and his source for accomplishing his priorities.
Jesus embodied the power of love and his heart was free from the love of power.
This Sunday, we will consider the priorities of Jesus and the implications of such as we look at our priorities for 2016.
For a poetic reflection on our scripture from Luke 4, I invite you to read "Hear the Word of God" by Rev. Dr. Robin Gorsline included in this eblast or at lectionarypoetics.org
As of this writing we are expecting inclement weather this weekend. If severe weather prohibits holding services this Sunday, I invite you to "worship in place" with this prayer:
"God, help me to use the gifts you've given me
to bring freedom to others.
When I become self-focused,
guide me to back to wholeness,
to fully loving myself and loving others.
And so it is. Amen."
I look forward to seeing you soon as weather permits.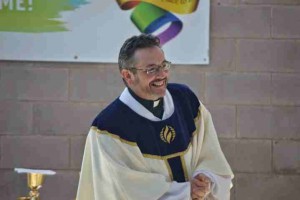 By Faith,
Rev Elder Dwayne Johnson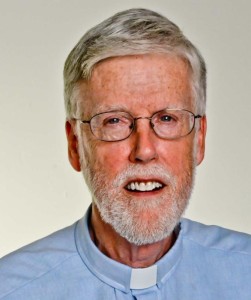 "HEAR THE WORD OF GOD"January 8, 2016 ~ Robin Gorsline
(3rd Sunday after the Epiphany, Year C; click here for the biblical texts)

The reader stands at the pulpit
opening the book before the people
Hear the word of God she exclaims
a poignant echo of Ezra opening Torah
before the Hebrews returning from Exile
shivers up and down many spines
as she reads Isaiah
proclaiming release to captives
good news to the poor recovery of sight to the blind
freedom for the oppressed
in the mouth and person of Jesus
homeboy in Nazareth
channeled in the modern sanctuary.
We feel the drama in those fateful long ago words
Today this scripture has been fulfilled in your hearing.
Do we hear them today do we respond
Do we proclaim release to anyone
black men herded into prisons
Good news for folks trying to cross the tracks from the wrong side
Syrians Mexicans Salvadorans Muslims everywhere
Recovery of sight and life to those forgotten on the margins
ghetto kids sick African babies
Freedom for those held down in our very neighborhood
down the street across the globe
woman wanting control of their bodies.
We know the glory of God the heavens tell us every day
if and when we listen and watch
but what of the justice of God
peace that passes all our wisdom
Does reading by Ezra's today daughter
cause us like the ancient Hebrews
to weep and more to act
push the world into peace justice
by moving ourselves more into wholeness.
Hear the word of God she exclaims
Hear it now says Jesus
Make it happen here.
©Robin Gorsline2015 lectionarypoetics.org

THIS WEEK JANUARY 2016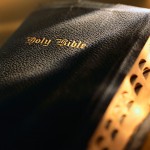 ADULT SUNDAY SCHOOL SCHEDULE
Adult Sunday School is held from 10:15 to 10:50. Please bring your coffee or tea to the upstairs conference room for the brief yet powerful time together. For more information contact Rose Herring at churchoffice@mccdc.com or 202-638-7373.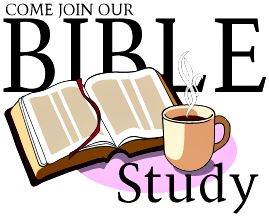 TUESDAY BIBLE STUDY
Please join the Tuesday Night Bible Study from 7-8pm in the Welcome Hall. A time of community, fun learning and sharing. For more information please contact Dale Madyune-Baskerville at churchoffice@mccdc.com or 202-638-7373.
CHILI SALE RESCHEDULED FOR JANUARY 31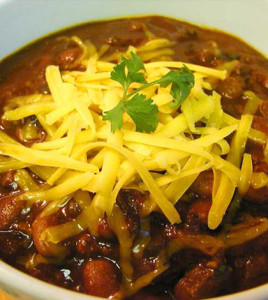 Would you like some Chili on a cold day? On January 31 AT 12:30PM, the Young Adults will have chili for sale. You will have your choice of a cup of chili for $2 or a bowl for $5. Come and have some delicious chili and show your support for the Young Adults Ministry!

AFRICAN ART TOUR CANCELLED

Due to the weather, we have decided to go ahead and cancel the tour that was scheduled for Saturday, January 23. We will let you know if this is going to be rescheduled.
COMMUNION AND USHER TRAINING RESCHEDULED FOR FEBRUARY 6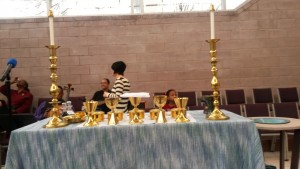 Ever thought about adding your gifts to the Sunday morning services? Do you feel called to welcome all who enter out doors to this community of faith? Have you considered joining the ministry of communion and sharing the feast of the open table? If so, come and check out what these ministries are all about.
We will conduct training on Saturday, February 6, 2016 from 10-12. Light refreshments will be available. Please contact Rev. Cathy Alexander with questions at revcathy@mccdc.com or call 202-638-7373.
CHURCH NEWS
NEWS FROM THE STEWARDSHIP TEAM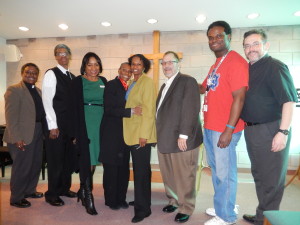 Happy New Year from the MCCDC Stewardship Leadership Team!
The team is charged with ensuring that the spiritual practice of stewardship – the giving of time, talent and treasure – is taught and encouraged with measurable impact throughout the year.
Throughout the New Year, you will be hearing from members of the congregation talk about their spiritual journeys and how their commitments to stewardship have played a role in their relationship with God and the church. In addition, the New Year provides a great opportunity for each of us to consider making a pledge of our anticipated giving to MCCDC in 2016.
Whether you give as part of the weekly plate offering, through the various online options, or direct deposit from your bank account — the stewardship team is here to assist you in making stewardship a part of your spiritual practice at MCCDC.
"Lent is a journey, not a pass-fail test." — Mary DeTurris Poust
Do you remember the first time you encountered Lent? Did you give something up? Did you ever fast? What are your hopes for Lent now? Does this preparation time before Easter have meaning for you? How do you want to spend this sacred time, what do you want to see on this spiritual journey, in preparation for resurrection in your life? Want to go deeper into this penitential season? Do you want to create a new version of Lent for yourself?
One way spiritual people connect with their hopes and dreams is to record them, to write about the process of discovery and exploration, to take them out and examine them, to dig into them to find the nuggets of Spirit that help create these dreams and hopes for more faithful and vibrant living. Writing stories, poems, word pictures and/or reflections are good ways to tap into the deep reservoirs of God within you.
You can learn more about doing that at a workshop, "Telling the Truths of Lent," on Saturday February 13, at MCC DC from 10:00 am to 2:00 pm. Led by Rev. Dr. Robin H. Gorsline, the workshop involves some quiet time of guided meditation, writing on site—so bring your favorite pen and journal or your tablet—and sharing thoughts and ideas with others (you can opt out of sharing any writing if you wish, but we all benefit by giving and receiving our gifts).
You may also send any writing you have done about Lent to Rev. Robin in advance (no later than Feb 6th) and he will be glad to review it and give you feedback at the workshop so you can work on it more if you wish (if he has any suggestions for you).
Rev. Robin will provide a vegetarian soup, as well as coffee and tea.
Please contact Rev Cathy to reserve your space at revcathy@mccdc.com or 202-638-7373. Don't wait too long, space is limited to 10 people.
CALLING ALL WHO LIKE TO SEW, CROCHET, KNIT…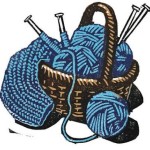 If you like to make things with your hands, Rev Cathy would like to speak with you. There is a ministry of caring that you can accomplish from your home or in a group. Making prayer shawls, stoles or scarfs. If you are interested in pursuing your ministry passion in this way, please contact Rev Cathy at revcathy@mccdc.com or 202-638-7373.
We are prayerfully embarking together on the sacred task of creating 36 original written reflections in a Daily Devotional series for Lent. If you are interested in participating in this community offering, please contact Frank Wirmusky through the church office at churchoffice@mccdc.com or 202-638-7373.

NEXT MEMBERSHIP CLASS TO TAKE PLACE PLACE MARCH 6


If you have questions about MCCDC and what membership is about, class will be held on March 6 from 12:30 to 2:30 in the lower level conference room. All are welcome to attend. A light lunch will be served. PLEASE register so that we may have enough food and materials. Contact Rev Cathy at revcathy@mccdc.com or 202-638-7373.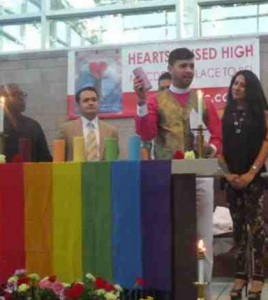 UNID@s Spanish Speaking MINISTRY WORSHIP SERVICES LAST SUNDAY OF EACH MONTH AT 1PM
Join the UNID@s Ministry January 31, 2016 at 1pm in the Chapel for worship services. The Ministry will have worship services the last Sunday of every month at 1pm.
COMPLETE YOUR PLEDGE CARD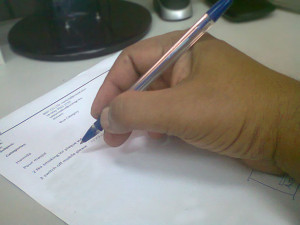 We have launched the MCCDC "45 Years: We've Come This Far By Faith" Campaign. Please make sure you return your pledge card to the church office or you can put it in the offering plate on Sunday.
As we celebrate the 45th anniversary, let's come together and help shape the future of MCCDC!!