PALMS & PASSION: NEW WAYS OF BEING ALIVE
"Life is so beautiful. Life is so hard."
~Kate Bowler
How can life change so quickly? Dan Clendenin in his webzine "Journey with Jesus" introduced me to Kate Bowler. She is 35 years old and advancing quickly in her career as an assistant professor of the history of Christianity in North America at Duke Divinity School. Her critically acclaimed book, "Blessed: A History of the American Prosperity Gospel" was recently published.
And: she was recently diagnosed with Stage 4 cancer. She writes, "The stomach cramps I was suffering from were not caused by a faulty gallbladder, but a massive tumor."
Kate Bowler knows what it is like to go from the heights of glory to the depths of despair on a moment's notice. I'll share more of her story in the message at 9AM and 11AM because her story reminds me of what Jesus experiences in this Sunday's scriptures.
Jesus experiences the heights of glory as the crowds cheer "Blessed is the One who comes in the name of our God!" (Luke 19:37). Then, within just a few hours, Jesus experiences the depths of despair as the crowds shout "Crucify him, crucify him!" (Luke 23:20).
How do we respond when life turns on a dime (or the loss thereof)? Quick fixes and clichés prove empty. Perhaps the only way is going through, preferably not alone. Is that where the life of Jesus and our lives intersect?
Reflecting on her unwelcome journey Kate Bowler writes, "cancer has also ushered in new ways of being alive. . . In my vulnerability, I am seeing my world without the Instagrammed filter of breezy certainties and perfectible moments. I can't help noticing the brittleness of the ways that keep most people fed, sheltered and whole. I find myself returning to the same thoughts again and again: Life is so beautiful. Life is so hard."
Sunday at 9AM and 11AM we will raise our palms and celebrate God's beauty. And we'll take an unflinching look at the hard side where God also dwells. See you Sunday.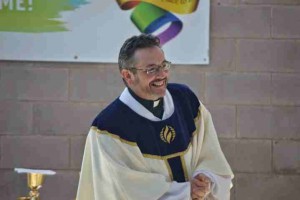 By Faith,
Rev. Elder Dwayne

An Invitation from Rev. Elder Dwayne Johnson FOCUSING ON THE FUTURE SURVEY
In 2015 we worked with Rev. Elder Don Eastman to focus on our future. His work with us included several congregational surveys and retreat weekends. All that information was the foundation for a drafting team that included our consultant Rev. Elder Don Eastman, Associate Pastor Rev. Cathy Alexander, Dale Madyun-Baskerville, Steve Jones, and myself. We used your comments and participation to NOW present to you for further comment our guiding documents which include our Mission, Vision and Values..
Please click here to take survey!
Tell us what you think! Place your mark on the future of MCCDC, this Beloved Community. It will only take a few minutes, yet it will be very helpful to the drafting team as we prepare proposed guiding documents to present to the Board of Directors for consideration. Upon Board approval of our guiding documents, Rev. Elder Don Eastman will work with us on strategic implementation.
I invite you to join me in this next step of creating our future together!
By Faith,
Rev. Elder Dwayne
Join us for Holy Week Services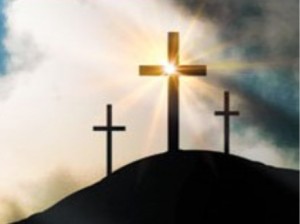 HOLY SERVICES:
** Palm Sunday, Sunday, March 20, 9am & 11am
** Maundy Thursday, Thursday, March 24, 7pm
** Good Friday, Friday, March 25, 7pm
** Easter Sunday, Sunday, March 27, 9am & 11am
TUESDAY BIBLE STUDY
Please join the Tuesday Night Bible Study from 7-8pm in the Welcome Hall.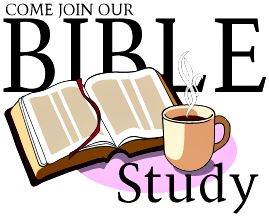 A time of community, fun learning and sharing. For more information please contact Dale Madyun-Baskerville at churchoffice@mccdc.com or 202-638-7373.
ADULT SUNDAY SCHOOL SCHEDULE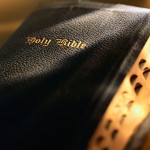 Adult Sunday School is held from 10:15 to 10:50. Please bring your coffee or tea to the upstairs conference room for the brief yet powerful time together. For more information contact Rose Herring at churchoffice@mccdc.com or 202-638-7373.
THANK YOU FOR PARTICIPATING IN MCCDC'S 2016 STEWARDSHIP DRIVE
The Stewardship Drive provides a great opportunity for all of us to take time to reflect on how MCCDC is ministering to us, and pray about how we can best serve God and MCCDC through our time, talents, and treasure.
What is Stewardship? Stewardship can best be defined as behaving responsibly with something you have been given. It entails diligently seeking the best uses for the resources with which you have been entrusted.
How can I participate in this year's drive? Simply complete a 2016 Pledge Form. The form will ask you to make a pledge regarding your contributions to the general operating fund for this year, as well as what ministry areas you are supporting or would like to participate in using your time and talents. Pledge forms can be placed in the offering plate or sent to the church office.
Click below for Pledge Drive form.2016 Stewardship Pledge Form Final
Please contact Rev Cathy should you have questions or require additional information. revcathy@mccdc.com or 202-638-7373.
Let's celebrate MCCDC's 45th anniversary by pledging our support to the church and its ministries in 2016. Thank you for you participation.

CHURCH NEWS
MCCDC 45th Anniversary Celebration Gala
Join us for an evening of fine dining, dancing, memories and memory making with old and new friends.
Our 45th Anniversary Gala will take place on:
***May 21st from 6:30-10:30 PM at the:
***National Press Club 529, 14th Street NW, 13th Floor Ballroom, Washington, DC 20045.
***Tickets are available online at link below or at the information station starting March 6th., 2016.
***Ticket Prices $70.00 until April 1, 2016 and $80.00 until May 2, 2016.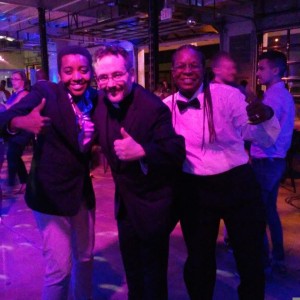 The 45th Anniversary Program Booklet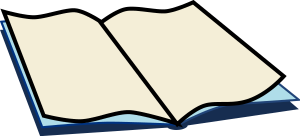 Come One, Come All. The 45th Anniversary Team is compiling a program booklet for our Gala Evening. If you would like information about purchasing an ad for the booklet (advertise your business, send greetings and congratulations, send your support for the next 45 years), please contact Quanti Davis at cue971@gmail.com or 301-275-1393.
45th Anniversary History Project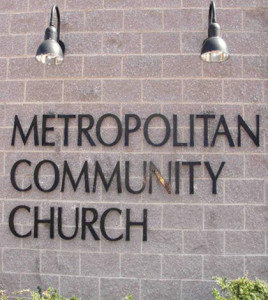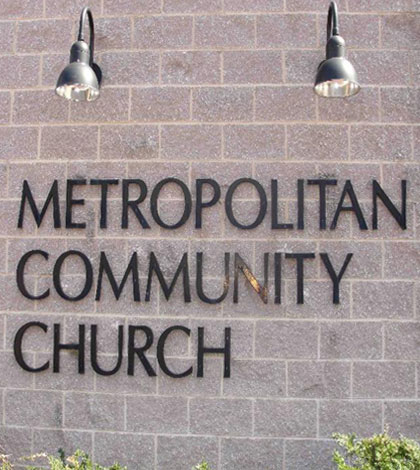 We want to hear from you because you have a story to tell the nations. We would like everyone to tell their story (in a page or less) and especially if you are a 20+ year member of MCCDC. Use the following questions as a guide:
• How did you find MCCDC?
• What were your feelings to find a spiritual home that let you know God loves and created you for who you are?
• What contributions (spiritual gifts) did you make to the ministry of the church?
• What would you share with people who are still looking for a safe and spiritual home?
• What are your hopes for the future of MCCDC?
Please send you writings by March 1st to Cecelia Hayden Smith and Rev Cathy at revcathy@mccdc.com or 202-638-7373. Cecelia Hayden Smith is at the church every Tuesday from 12:30 –

HAVE YOUR CAKE… AND EAT IT TOO!!!ORDER YOUR CAKE FOR PALM SUNDAY AND EASTER SUNDAY
PICK UP YOUR CAKES MARCH 20 – 27, 2016
A VARIETY OF WHOLE CAKES AVAILABLE!! SEE LIST BELOW! SIGN UP AT THE INFORMATION STATON OR CALL THE CHURCH AT 202-638-7373
ALL PROCEEDS BENEFIT MCCDC 45TH ANNIVERSARY CELEBRATION
Regular Cakes $20.00
• Yellow Cake with Chocolate Icing
• Chocolate Cake with Chocolate Icing
• Plain Coconut Cake
• Pineapple Coconut Cake
• Lemon Pound Cake
• Pound Cake
Special Cakes: $30.00
• Carrot Cake
• Red Velvet Cake
• German Chocolate Cake
Pies: $7.00
• Sweet Potato Pie
WOMEN'S HISTORY MONTH GATHERING

When: March 20th, 2016 (Palm Sunday) from 12:30-2:45PM
Where: MCCDC lower level Conference Room
Theme: "Working to Form a More Perfect Union: Honoring Women in Public Service and Government"
Inviting all who identify as female, to come to participate in this time of sharing, connection, and encouragement. We intend to honor those who we know little about in our personal and professional lives.
Bring a picture of yourself or a friend or family member or someone you admire who was in public service and tell a bit about them and how they impacted your life. Or bring a brief poem or writing. We will eat a light lunch, share and connect. For more information please contact Rev Cathy at revcathy@mccdc.com or 202-638-7373.


MCCDC JOINS TO SUPPORT THE MCC GLOBAL JUSTICE INSTITUTE WITH EASTER HONORS AND REMEMBRANCES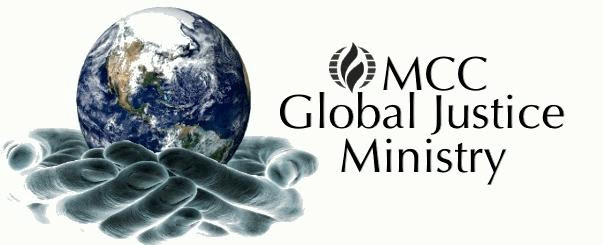 By participating in the Easter Offering Campaign for Global Justice, MCCDC will join hands with others around the globe to put our faith into action. Led by Rev. Elder Pat Baumgartner, the Global Justice Institute (GJI) has a bold vision for the coming year and the important work that our donation will jump-start:
Working with activists on the ground in Central Asia and Malawi to create and expand safe spaces and housing for targeted LGBTQI people;
Strengthening and expanding our programming reach at our satellite location of GJI in Kenya;
Collaborating with HIV/AIDS activists in Cuba;
Expanding partnerships between local MCCs and GJI projects.
With our contributions MCCDC is supporting the critical work accomplished through the Global Justice Institute at a time when the support is needed globally more than ever!

GAME NIGHT SET FOR SATURDAY, MARCH 26

ALL ARE WELCOME to join the Young Adults Ministry (YAMs) for an exciting night of playing various board games, cards, and dominoes on Saturday, March 26th @ 6pm in the Sanctuary. So bring your favorite game(s) and come have fun!!
Light refreshments will be provided, so please RSVP to John Merriwether (jmrwthr@aol.com) or Chocolatté Hatch-Miller (chocolatte.miller@outlook.com) .
YOGA CLASSES AT MCCDC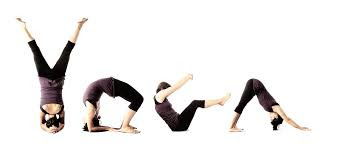 To nourish your physical body in addition to your spiritual body, MCCDC plans to soon host a 4-week long series of yoga classes held on Mondays at 7pm. You do not need to come with flexibility, strength or balance – that's what we'll be improving!
The instruction will focus on beginning fundamentals of yoga. Optional variations will also challenge experienced practitioners. The class will be donation-based. A limited number of mats will be available to borrow.
Please register ahead of time, especially to reserve a mat. If you are interested please contact Rev Cathy at revcathy@mccdc.com or 202-638-7373.
~ Namaste ("The Spirit in me honors the Spirit in you")
SUSAN G. KOMEN RACE FOR THE CURE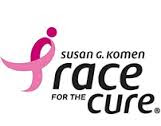 On May 7, 2016, the Susan G. Komen 5K race for the cure will take place in Washington, DC. We are planning to register a team so if you are interested please contact Linda Hornsby. The cost of the registration fee is $40.00. Included in the fee is a t-shirt.
If you are a cancer survivor you can select the color pink. Register by March 25th and save $5! (komendcrace.info-komen.org) Our team name is MCCDC. Although this would be our first walk as an MCCDC team, the event has been going on for a number of years. Our goal for this year is 15 team members and $1000 funds raised. For more information, please contact Linda through the church office at churchoffice@mccdc.com or 202-638-7373.

MCC DENOMINATIONAL GENERAL CONFERENCE CORNER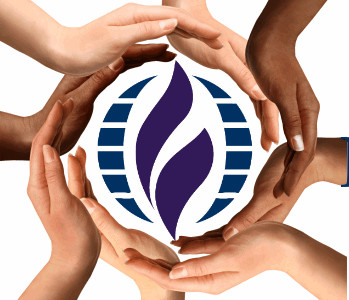 The denominational Moderator's Nominating Committee has announced the slate of candidates for MCC's next moderator. General Conference's Clergy House and Lay house will vote on our next moderator. The conference will be held July 4-8, 2016. Click Here to Read a message from the Moderator of the nominating committee and to see bios and statements from the 4 candidates:
Rev. Elder Diane Fisher
Rev. Elder Darlene Garner
Rev. Elder Héctor Gutiérrez
Rev. Dr. Irene Laudeman
MCC Statement of Faith
A revision to MCC's statement of Faith will also be voted on at this year's general conference. The denomination's Commission on the Statement of Faith has published the next installment of theological conversations contained in the statement. Please take a moment to read it. Please click here to read
The current draft of the Statement of Faith is also posted for your review and consideration and comment. Click Here to Read
MCC Governing Board Nominating Committee
MCC will elect 5 members to the Governing Board at the July conference, 3 clergy and 2 laity. The Board is responsible for the governance of the denomination between triannual general conferences. If you are interested in running for the board please read information from the nominating committee and contact the chair of the committee, MCCDC Vice Moderator Mark Kornmann at mark@mccdc.com.Click Here to Read
If you have questions about General Conference please contact your MCCDC lay delegates or Rev Cathy at revcathy@mccdc.com or 202-638-7373.


UNID@s SPANISH SPEAKING MINISTRY WORSHIP March 27, 2016 SUNDAY AT 1PM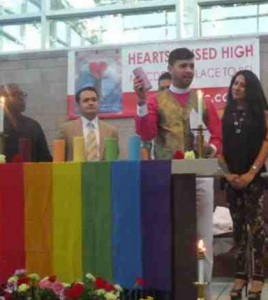 Join the UNID@s Ministry March 27, 2016 at 1pm in the Chapel for worship services.

PASTORAL CARE MINISTRY DISCERNMENT FOR 2016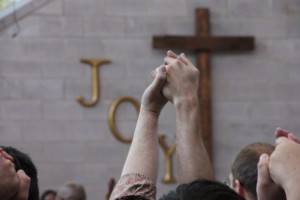 Do You CARE?
Are You Willing to serve?
Are you on the journey of spiritual maturity?
Are you able to set healthy boundaries?
Do you have a regular prayer life?
Do you have some time to commit?
Are you able to honor confidentiality?
Are you comfortable visiting hospitals and care facilities?
If you answered yes to any of the above questions perhaps you can consider PASTORAL CARE MINISTRY!
Come receive information about the Pastoral Care Ministry
and assistance with your discernment.
Meetings are being held on April 20 and May 18 @ 6pm. For more information, please contact any Pastoral Care Minister or Rev. Dwayne.

MCCDC Computer Training
The computer training theme this year is Using Social Media!! The classes will be focused on the basic use of these very popular tools. We hope you will be able to join us in the Computer Lab on the lower level at MCCDC.
~ 4/17 Facebook Basics
~ 5/22 Twitter
~ 6/19 Using Droid Smart Phones & Tablets
~ 7/17 Home Computer Security Basic
~ 8/21 Using Droid Smart Phones & Tablets

CALLING ALL WHO LIKE TO SEW, CROCHET, KNIT…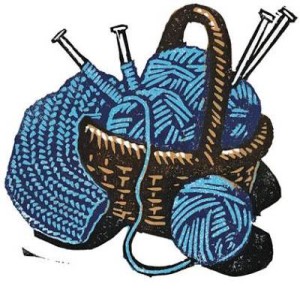 If you like to make things with your hands, Rev Cathy would like to speak with you. There is a ministry of caring that you can accomplish from your home or in a group. Making prayer shawls, stoles or scarfs. If you are interested in pursuing your ministry passion in this way, please contact Rev Cathy at revcathy@mccdc.com or 202-638-7373.
Faith Night with D.C. United Soccer Team!!!
DC United VS New England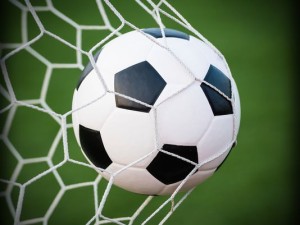 **When: Saturday, April 23,2016
**Where: RFK Stadium- 4:30 pm Kick Off Time
**Ticket: Price: $27.00
***This event is open to the entire congregation and friends as we explore the links and bonds formed between faith and sports!
***Activities to include a pre match concert, players testimonials, and words from the D.C. United Team Chaplain!
***Tickets will be sold at the information station on March 13, 2016 through April 3, 2016 after both the 09:00 am and 11:00 am worship services by Chocolatté Hatcher-Miller!