THE CHURCH THAT CHANGES LIVES: FROM SHAME TO PRIDE
"Impossible is just a word thrown around by small people who find it easier to live in the world they've been given than to explore the power they have to change it. Impossible is not a fact. It's an opinion. Impossible is potential. Impossible is temporary. Impossible is nothing. "
~Muhammad Ali
As we remember the life of Muhammad Ali, what impresses me most is how he refused to allow others to define him. He also refused to allow others to shame him. Against seemingly impossible odds, he became both a champion athlete and a champion for equality. Though for four years he lost the right to box professionally for refusing to serve in the military, he never lost his pride. However one may feel about his politics or views on various issues, his courage inspires our Pride celebrations this season.


In our scripture from Luke 7:36-8:3 we meet another champion. Few would call her "The Greatest" yet she also deserves a prominent place among those who inspire sacred pride. Others tried to define her as a sinner. Yet she refused the mantle of shame. Instead, with audacious courage and bold humility she anointed the feet of Jesus.
Criticized by all but Jesus, she pushed the boundaries of limiting beliefs. And she did so with vulnerable embodiment: she pushed the boundaries with her kisses, tears and hair. Accused of sinning with her body, it is with her body that she dismantles shame as Jesus praises her saying to Simon the Accuser: "Do you see this woman? When I entered your home, you didn't give me water for my feet, but she wet my feet with tears and wiped them with her hair…so she has shown great love" (Luke 7:44,47).
In the LGBTQ movement we have much to celebrate. Yet there are many from oppressive religious backgrounds who have worshipped at MCCDC for many years, yet still at times wrestle with feelings of shame. Too many have yet to claim their sacred worth as beloveds of God, uniquely created as LGBTQ people. In the message Sunday, we'll explore further on how to release the residue of shame to fully embody the gift of God-given pride.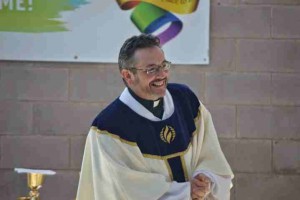 By Faith,
Rev. Elder Dwayne

THIS WEEK JUNE 2016
Come out and march with us in the Capital Pride Parade!

We would like to invite all of you to walk in the Parade with our Pride coalition "ChurchesUnitedInPride". We will have a small float and one truck, so even if you cannot walk the entire Parade, you will be able to join us.
Our Pride theme this year is "Celebrating the Magic of Faith & Pride".
Come out, wear your Pride shirt and let us have a strong MCCDC presence this year! We will also bring additional shirts to the Parade. If you prefer wearing something else, please consider a purple colored shirt.
Date: Saturday, June 11, 2016
Time: Line-up time for our walkers is at 4:00 pm. The Parade will kick-off at 4:30 pm.
Location: We will line up on Q Street NW, between 22nd and 23rd Street NW (yellow section on the map). It will be easiest to get there from the North/West (Florida & Massachusetts Ave NW). Groups do not have a number in the Parade this year, so please look out for our trailer/float in the yellow section. We are registered as "Churches United In Pride".

Join us at the Capital Pride Festival! Come and visit us at the Capital Pride Festival on Sunday! We are registered as "Churches United In Pride".
Date: Sunday, June 12, 2016
Time: The Festival starts at 12 noon and ends at 7:00 pm.
Location: Pennsylvania Avenue NW, between 3rd and 7th Streets, NW. The closest metro stop is Archives-Navy Memorial. Our booth is in the RED section (R302). This is the center aisle, close to the main entrance on 7th Street NW.
You can also sign up for a time slot at our Festival booth:
Click Here To Sign Up to Help with MCCDC Pride Booth
If you have any questions about Pride, please contact Knut Panknin at knutpanknin@gmail.com.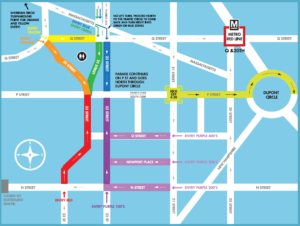 Click Here to see More Washington DC Pride Events

Congratulations to Elaine Durden-Hunter who will retire on June 11th.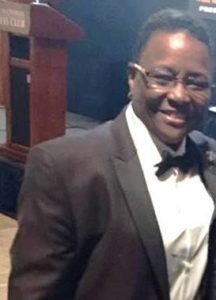 She began her career as a military civilian in Germany with the US Army in 1073 and will be retiring after 43 years; 37 years with the Army, 30 years in Germany, and 6 with the US Marine Corps. Congratulations.

JOIN US FOR AN INTERFAITH PRAYER VIGIL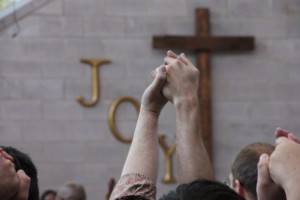 The General Board of Church and Society is joining with our interfaith colleagues for a special event in support of Congress passing comprehensive criminal justice reform this year.
We will gather with national faith leaders, people and families directly impacted by incarceration, Senators and civil rights leaders to pray for justice, fairness and quick action by Congress to implement reductions in federal mandatory minimum sentences for drug offenses.
What: Interfaith Prayer Vigil for Sentencing Reform
When: June 15, 9am
Where: United States Capitol Grounds (across from the United Methodist Bldg, 100 Maryland Ave. NE, Washington, DC)
To learn more and to RSVP, click here.
This event is sponsored by the Interfaith Criminal Justice Coalition (a special project of the United Methodist Church's General Board of Church and Society), the National Council of Churches and the Leadership Conference for Civil and Human Rights. I look forward to seeing you there.

YOGA CLASSES AT MCCDC STARTS Monday Nights, There is room for you!!!!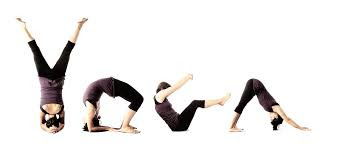 To nourish your physical body in addition to your spiritual body. Join us for yoga classes on Mondays at 7pm. The class is donation-based, so give what you can. If you are interested in starting or continuing please contact Rev Cathy at revcathy@mccdc.com or 202-638-7373.
~ Namaste ("The Spirit in me honors the Spirit in you")
Electronic Giving
You may give online at mccdc.com/donate or give by text 202-999-3841. Please contact the church office with questions. 202-638-7373 or churchoffice@mccdc.com.

ADULT SUNDAY SCHOOL SCHEDULE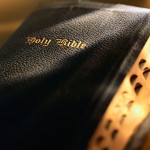 Adult Sunday School is held from 10:15 to 10:50. Please bring your coffee or tea to the upstairs conference room for the brief yet powerful time together. For more information contact Rose Herring at churchoffice@mccdc.com or 202-638-7373.
TUESDAY BIBLE STUDY
Please join the Tuesday Night Bible Study from 7-8pm in the Welcome Hall.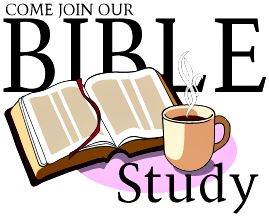 A time of community, fun learning and sharing. For more information please contact Dale Madyun-Baskerville at churchoffice@mccdc.com or 202-638-7373.

CHURCH NEWS
OLDER ADULTS POOL PARTY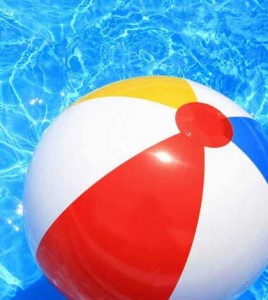 Saturday, July 9, 2016
4:00 P.M.
Cost: $10.00
The home of Darryl Walker
8312 20th Avenue, Adelphi, MD 20783
You and your friends are cordially invited to the MCCDC Older Adults Pool Party. It is a social affair with home cooked food, great oldies music, dancing, swimming, and just lounging around poolside. The cost is $10 to cover a complete meal, soft drinks, wine, water, plates, plastic ware, cups, napkins, and pool supplies. Unused monies will be considered a fund raiser for the Older Adults Ministry. A sign up sheet and tickets will be available on the first Sunday at the May, June and July OAM gatherings following the 11:00 services.
*** SWIM SUIT CONTEST: Swim wear is optional, but a $25 gift certificate will be awarded to the person with the best swim wear outfit. Mama Cee won last year!
*** DRIVING DIRECTIONS: From downtown Washington, take North Capitol Street to Riggs Road (Plymouth Congregational Church on the corner). Turn right onto Riggs and continue approximately 4 miles. After crossing University Boulevard, continue one more mile to 20th Avenue/Cool Spring Road Guye's Limousine will be on your right). Turn left onto 20th Avenue and 8312 is the 7th house on the left.
From the Beltway, exit New Hampshire Avenue (Exit 28B). Go south to Mezzerott Road which is the 4th traffic light. Turn left onto Mezzerott and go to the next light. Turn right onto Riggs Road and proceed ½ mile (Guye's Limousine will be on your left). Turn right onto 20th Avenue and 8312 is the 7th house on the left.
*** PUBLIC TRANSPORTATION: Take the Green or Yellow Metro line to the Ft. Totten Metro Station. Transfer to the Calverton (R2) bus. This bus leaves on the hour each hour. It is about a ½ hour ride to Cool Spring Road (bus stops at Guye's Limousine). Cross Riggs Road and proceed down 20th Avenue. It is the 7th house on the left. The last bus going back to Ft. Totten is at 9:10 pm.
*** TO RSVP and for MORE INFORMATION: Please email Darryl at darryl_1945@yahoo.com or call 202-297-6884. BLESSINGS AND PEACE!

MCCDC IS THE PLACE TO BE…ON THE GO!!!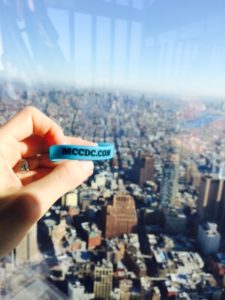 This summer as you travel and visit or simply sit by the pool, take MCCDC with you. Watch and listen to weekly sermons at mccdc.com. Make sure you are signed up for the weekly eblast. Place your request at Mark@mccdc.com. Sign up for auto-tithe at mccdc.com/donate so that your gifts can continue throughout the summer.
Take pictures of the mccdc wrist band (or of YOU wearing the wrist band) and submit them throughout the summer to revcathy@mccdc.com so that we can stay connected and continue to share as community. The pictures will be posted and there will be a special gift in the fall for the most amazing picture/location.
MCCDC Receives MCC Denominational Excellence in Technology Ministry Award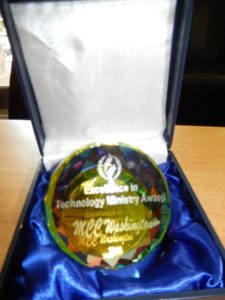 This award is given to a church minister/ministry or a ministry group that is striving to demonstrate excellence in the use of technology to further the mission of the church or group.
"MCC Washington, DC current mission includes a commitment to opening doors, to creating and sustaining spiritual growth, to inner strength, and to outward social responsibility. It is the mission of MCCDC to provide a life-giving home for all. One avenue in moving toward this goal was to perform a technology overhaul for the entire church which will enable video capture, live streaming, virtual meetings and presentations. The overhaul will also allow for the integration of video and visual elements in worship services and as a community hub."
Spiritual Writing in Sacred "Ordinary Time"
What is ordinary time? Ordinary Time is the name the wider church gives to the days between the Day of Pentecost and the First Sunday in Advent. In other words, it is not Christmas, Epiphany, Lent, or Easter. But that does not mean that it is boring time, or unspiritual. On the contrary, it is time for living, for praying, and loving and healing. It is the time Jesus did many powerful things. It is sacred time. And it is time for us to write, to record hopes and dreams, reflect on spiritual discovery, to dig into nuggets of Spirit—in any form you like.
You can learn more about doing that at a workshop, "Spiritual Writing in Sacred Ordinary Time," on Saturday, June 25, at MCC DC from 10:00 am to 2:00 pm. Led by Rev. Dr. Robin H. Gorsline, the workshop involves some quiet time of guided meditation, writing on site—so bring your favorite pen and journal or your tablet—and sharing thoughts and ideas with others (you can opt out of sharing any writing if you wish, but we all benefit by giving and receiving our gifts).
Rev. Robin will provide a vegetarian soup, crackers and desert, as well as coffee and tea. There is no charge.
You can reserve a space through the church office, or by contacting Rev. Robin directly at RevRobin@MCCDC.com . Feel free to contact him with any questions. Don't wait too long, space is limited to 10 people.

TRANSFORMATIONAL SPIRITUAL DEVELOPMENT COURSE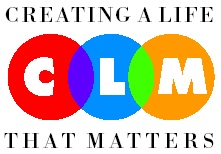 Steve Jones and Rev Cathy Alexander will facilitate this 18 week discipleship course.
ABOUT THE COURSE:
Creating a Life that Matters (CLM) is a three-course curriculum which explores ways to rediscover relationship with the Sacred, with my Self, and with my Passion. These three courses correspond to the spiritual experiences of being changed, gifted and called.
Graduates of CLM will have been challenged to broaden their understanding of all that is Sacred; integrate their self-awareness into being authentic, aware leaders; and live their passion intentionally through the life and work of the church. CLM integrates art, scripture, music, film, journaling, and diverse spiritual resources to augment our exploration of the Christian path.
If you are interested in becoming a part of this amazing event or receiving more information, please contact Rev Cathy at revcathy@mccdc.com or 202-638-7373.
THE FREEDOM OF FORGIVENESS; PRACTICAL AND SPIRITUAL TOOLS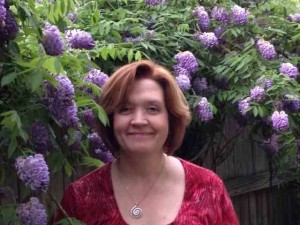 "Forgiveness is giving up all hope for a better past, and choosing peace in the present."
– Are you ready to let go of blaming, truly forgive yourself and others, and free yourself to move on with your life and have healthier relationships?
– Do you want to learn practical and spiritual tools to communicate compassionately and directly, and learn about conflict transformation?
In a safe circle of trust, learn the true meaning of forgiveness, and how to overcome your resistance to it. Using spiritual and psychological practices such as loving kindness and mindfulness meditations, compassion practices, centering prayer, and non-violent communication, transform conflict into peace. Group sharing, re-framing our stories, journaling, and letting go rituals will also be included. People of all, as well as no spiritual paths are welcome.
Workshops for the LGBTQ/Allies Communities in June and July 2016
and are facilitated by Elizabeth McCain, MA
When: Wednesdays, June 8, 15, & 22, 7:00-8:30pm
Saturday, July 30, 2016 10:00am-4:00pm (Bring a bag lunch)
Where: Metropolitan Community Church, 474 Ridge Street, NW, Washington, DC
Cost: $45 for the June workshops, or $20 for each.
Rev. Elizabeth McCain is an interfaith minister, energy therapist, forgiveness coach, spiritual mentor, positive psychology practitioner, and storyteller in private practice, in Takoma Park, Md. Whether ministering, coaching, mentoring, or performing, Elizabeth believes that sharing and re-framing our stories touches hearts and changes the world. Her specialty areas are loss, forgiveness, deepening relationships, spiritual care, and healing from religious wounding for the LGBTQ/Allies communities. www.elizabethmccain.com.
Sexuality and Spirituality: An Introduction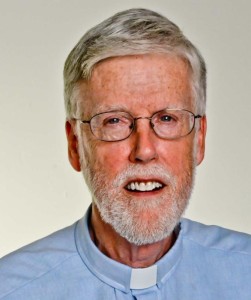 Why does it feel wrong to pair them? Or maybe it doesn't feel wrong to you, but you know that you're not supposed to talk about IT (sex) in church. Why is that?
In this interactive workshop, Rev. Dr. Robin Gorsline, a self-identified Queer Christian theologian and writer about sex, bodies, and spirit, will help us explore the divine roots of our sexualities as well as begin to delve into how our prayer lives and sex lives are connected in our souls and bodies.
Join him and others for a day-long time of prayer, brain (and even a little body) work, and sharing at MCCDC (Metropolitan Community Church of Washington) on Saturday, July 23, 10 am – 4 pm. Lunch will be provided. There is no charge, but donations gratefully accepted. Please RSVP to Rev Robin at RevRobin@mccdc.com or churchoffice@mccdc.com.
Dr. Gorsline, Writer-Theologian in Residence at MCCDC, is the co-author of the weekly blog, "SexBodiesSpirit" (sexbodiesspirit.net) and author of another weekly blog of poetic resources for preaching and worship (faithfulpoetics.net). He served for 10 years as the Senior Pastor of MCC Richmond (VA), and earned his Ph.D. in systematic theology at Union Theological Seminary in New York (dissertation: "Bearing Witness to the Dark: Resources for Anti-White Supremacist, Pro-Same-Sexes, Pro-Feminist Theologizing in Queer Modes").

MCCDC Computer Training
The computer training theme this year is Using Social Media!! The classes will be focused on the basic use of these very popular tools. We hope you will be able to join us in the Computer Lab on the lower level at MCCDC.
~ 6/19 Using Droid Smart Phones & Tablets
~ 7/17 Home Computer Security Basic
~ 8/21 Using Droid Smart Phones & Tablets


MCC DENOMINATIONAL GENERAL CONFERENCE CORNER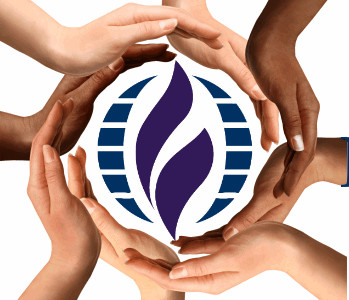 The denominational Moderator's Nominating Committee has announced the slate of candidates for MCC's next moderator. General Conference's Clergy House and Lay house will vote on our next moderator. The conference will be held July 4-8, 2016. Click Here to Read a message from the Moderator of the nominating committee and to see bios and statements from the 4 candidates:
Rev. Elder Diane Fisher
Rev. Elder Darlene Garner
Rev. Elder Héctor Gutiérrez
Rev. Dr. Irene Laudeman
Click here to see Candidates Videos
MCC Statement of Faith
A revision to MCC's statement of Faith will also be voted on at this year's general conference. The denomination's Commission on the Statement of Faith has published the next installment of theological conversations contained in the statement. Please take a moment to read it. Please click here to read
The current draft of the Statement of Faith is also posted for your review and consideration and comment. Click Here to Read
MCC Governing Board Nominating Committee
MCC will elect 5 members to the Governing Board at the July conference, 3 clergy and 2 laity. The Board is responsible for the governance of the denomination between triannual general conferences. If you are interested in running for the board please read information from the nominating committee and contact the chair of the committee, MCCDC Vice Moderator Mark Kornmann at mark@mccdc.com.Click Here to Read
If you have questions about General Conference please contact your MCCDC lay delegates or Rev Cathy at revcathy@mccdc.com or 202-638-7373.