"The only way to deal with an unfree world is to become so absolutely free that your very existence is an act of rebellion. "
~Albert Camus
Our world is not free. Terrorism and fear of terrorism hold too many lives captive. The abuse of corporate and political power unjustly burdens those struggling for opportunity. Economic forces bind people to work more hours in pursuit of ever elusive financial freedom.
I believe it is possible to live as free people in an unfree world. I believe it is possible to live beyond the surrounding swirl of fear. No matter our country of human citizenship, there is the country of our faith, a spiritual landscape without borders and time zones.
In the message this Sunday from Joshua 5:9-12 and 2 Corinthians 5: 16-21 we'll consider the Spirit's invitation to "Enter the New Land of Freedom." For our ancestors, this new land resounded with the proclamation the Lord said to Joshua, "Today I have rolled away from you the disgrace of Egypt" (Joshua 5:9). For Paul, freedom came in knowing that "The old order has passed away; now everything is new" (2 Corinthians 5: 17b).
I realize that sometimes I live with one foot in the new land of freedom to which I am called, and one foot in the former land of that which binds. Lent is a time to consider ways to move fully into the New Land. I believe it is not about becoming more spiritual. One cannot become more spiritual because that is already at the core of each of us. It is possible, however, to move fully into the place that is already there.
Henri Nouwen longs for the New Land of Freedom when he writes in a journal entry to himself: "You are being asked to trust that you will find what you need in the new country. That requires the death of what has become so precious to you: influence, success, yes, even affection and praise."
I look forward to seeing you Sunday at 9AM and 11AM as we adventure together into the territory of love God holds for all of us, a place of Spirit and unchained freedom.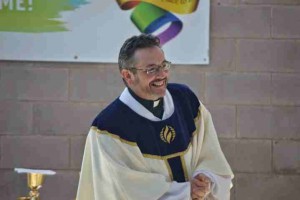 By Faith,
Rev Elder Dwayne Johnson

An Invitation from Rev. Elder Dwayne Johnson
FOCUSING ON THE FUTURE SURVEY
In 2015 we worked with Rev. Elder Don Eastman to focus on our future. His work with us included several congregational surveys and retreat weekends. All that information was the foundation for a drafting team that included our consultant Rev. Elder Don Eastman, Associate Pastor Rev. Cathy Alexander, Dale Madyun-Baskerville, Steve Jones, and myself. We used your comments and participation to NOW present to you for further comment our guiding documents which include our Mission, Vision and Values..
Please click here to take survey!
Tell us what you think! Place your mark on the future of MCCDC, this Beloved Community. It will only take a few minutes, yet it will be very helpful to the drafting team as we prepare proposed guiding documents to present to the Board of Directors for consideration. Upon Board approval of our guiding documents, Rev. Elder Don Eastman will work with us on strategic implementation.
I invite you to join me in this next step of creating our future together!
By Faith,
Rev. Elder Dwayne

THIS WEEK MARCH 2016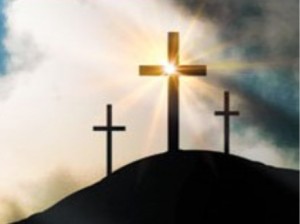 Notification From Holy Redeemer MCC: Minister Roy Link, who many in the MCCDC family may know, has passed.
Services will be held on Saturday, March 12, 2016, Wake 5-6 PM, Celebration of Life 6 PM
Marshall's Funeral Home
4308 Suitland Road, Suitland, Maryland
Phone: 301-736-1616
TUESDAY BIBLE STUDY
Please join the Tuesday Night Bible Study from 7-8pm in the Welcome Hall.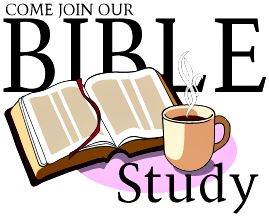 A time of community, fun learning and sharing. For more information please contact Dale Madyun-Baskerville at churchoffice@mccdc.com or 202-638-7373.
ADULT SUNDAY SCHOOL SCHEDULE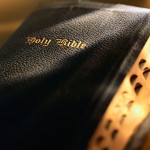 Adult Sunday School is held from 10:15 to 10:50. Please bring your coffee or tea to the upstairs conference room for the brief yet powerful time together. For more information contact Rose Herring at churchoffice@mccdc.com or 202-638-7373.
MCCDC's 2016 Stewardship Drive
This year we are asking all members and regular attenders to do a quick self-assessment of their stewardship to MCCDC. How do we currently share our time, talent, and, treasure with MCCDC? And, as a statement of faith, how will we continue to contribute to the church this year?
The pledge form simply asks you to identify the time, talent, and treasure that you will contribute to MCCDC in 2016. Your participation in this year's pledge drive will be recognized with a cross placed on your name tag starting March 6.
Click below for Pledge Drive form.
2016 Stewardship Pledge Form Final
Let's celebrate MCCDC's 45th anniversary by pledging our support to the church and its ministries in 2016. Thank you for you participation.

CHURCH NEWS
MCCDC 45th Anniversary Celebration Gala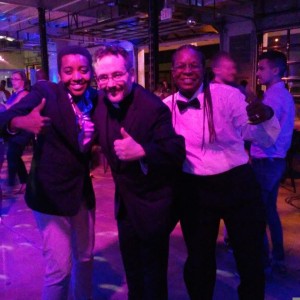 Join us for an evening of fine dining, dancing, memories and memory making with old and new friends.
Our 45th Anniversary Gala will take place on:
May 21st from 6:30-10:30 PM at the National Press Club.
Tickets are available online or at the information station starting March 6th.
Click below for Flyer!
MCCDC 2016 Anniversary Gala Flyer
45th Anniversary History Project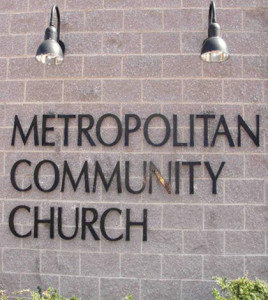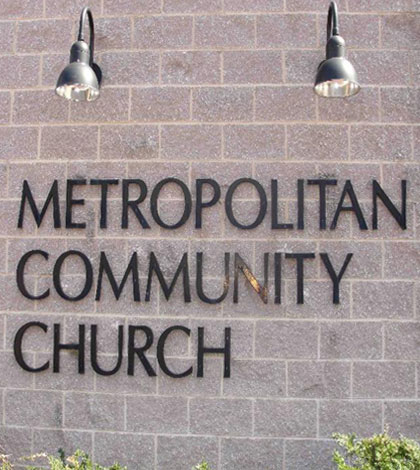 We want to hear from you because you have a story to tell the nations. We would like everyone to tell their story (in a page or less) and especially if you are a 20+ year member of MCCDC. Use the following questions as a guide:
• How did you find MCCDC?
• What were your feelings to find a spiritual home that let you know God loves and created you for who you are?
• What contributions (spiritual gifts) did you make to the ministry of the church?
• What would you share with people who are still looking for a safe and spiritual home?
• What are your hopes for the future of MCCDC?
Please send you writings by March 1st to Cecelia Hayden Smith and Rev Cathy at revcathy@mccdc.com or 202-638-7373. Cecelia Hayden Smith is at the church every Tuesday from 12:30 –

HAVE YOUR CAKE… AND EAT IT TOO!!!ORDER YOUR CAKE FOR PALM SUNDAY AND EASTER SUNDAY
PICK UP YOUR CAKES MARCH 20 – 27, 2016
A VARIETY OF WHOLE CAKES AVAILABLE!! SEE LIST BELOW! SIGN UP AT THE INFORMATION STATON OR CALL THE CHURCH AT 202-638-7373
ALL PROCEEDS BENEFIT MCCDC 45TH ANNIVERSARY CELEBRATION
Regular Cakes $20.00
• Yellow Cake with Chocolate Icing
• Chocolate Cake with Chocolate Icing
• Plain Coconut Cake
• Pineapple Coconut Cake
• Lemon Pound Cake
• Pound Cake
Special Cakes: $30.00
• Carrot Cake
• Red Velvet Cake
• German Chocolate Cake
Pies: $7.00
• Sweet Potato Pie
UNID@s SPANISH SPEAKING MINISTRY WORSHIP March 27, 2016 SUNDAY AT 1PM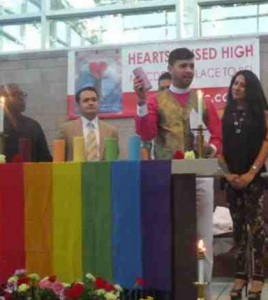 Join the UNID@s Ministry March 27, 2016 at 1pm in the Chapel for worship services.

PASTORAL CARE MINISTRY DISCERNMENT FOR 2016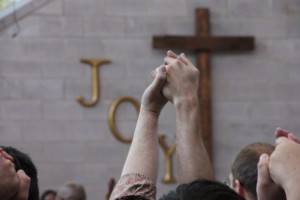 Do You CARE?
Are You Willing to serve?
Are you on the journey of spiritual maturity?
Are you able to set healthy boundaries?
Do you have a regular prayer life?
Do you have some time to commit?
Are you able to honor confidentiality?
Are you comfortable visiting hospitals and care facilities?
If you answered yes to any of the above questions perhaps you can consider PASTORAL CARE MINISTRY!
Come receive information about the Pastoral Care Ministry
and assistance with your discernment.
Meetings are being held on March 16, April 20 and May 18 @ 6pm. For more information, please contact any Pastoral Care Minister or Rev. Dwayne.

MCCDC Computer Training
The computer training theme this year is Using Social Media!! The classes will be focused on the basic use of these very popular tools. We hope you will be able to join us in the Computer Lab on the lower level at MCCDC.
~ 2/21 Facebook Basics
~ 3/13 Twitter Basics
~ 4/17 Facebook Basics
~ 5/22 Twitter
~ 6/19 Using Droid Smart Phones & Tablets
~ 7/17 Home Computer Security Basic
~ 8/21 Using Droid Smart Phones & Tablets
MCCDC CONTINUES STEWARDSHIP PLEDGE DRIVE FOR 2016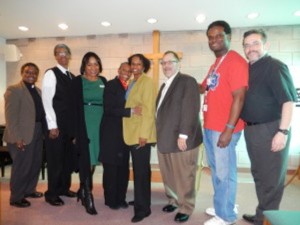 The Stewardship Drive provides a great opportunity for all of us to take time to reflect on how MCCDC is ministering to us, and pray about how we can best serve God and MCCDC through our time, talents, and treasure.
What is Stewardship? Stewardship can best be defined as behaving responsibly with something you have been given. It entails diligently seeking the best uses for the resources with which you have been entrusted.
How can I participate in this year's drive? Simply complete a 2016 Pledge Form. The form will ask you to make a pledge regarding your contributions to the general operating fund for this year, as well as what ministry areas you are supporting or would like to participate in using your time and talents. Pledge forms can be placed in the offering plate or sent to the church office.
Click below for Pledge Drive form.
2016 Stewardship Pledge Form Final
How will members and regular attenders be recognized for participating in this year's drive? Every member and regular attender who completes a pledge form will have a cross added to their name tags. The cross will serve as a reminder throughout the year of your commitment to God, MCCDC and your ministry through the giving of your time, talent, and treasure. Please contact Rev Cathy should you have questions or require additional information. revcathy@mccdc.com or 202-638-7373.
NEXT MEMBERSHIP CLASS TO TAKE PLACE MARCH 6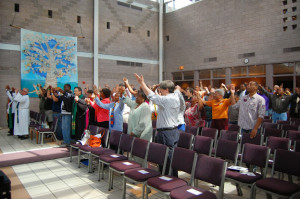 If you have questions about MCCDC and what membership is about, class will be held on March 6 from 12:30 to 2:30 in the chapel. All are welcome to attend. A light lunch will be served. PLEASE register so that we may have enough food and materials. Contact Rev Cathy at revcathy@mccdc.com or 202-638-7373.

LANDSCAPING DAY OF SERVICE : 9am-1pm, SAT., March 19th!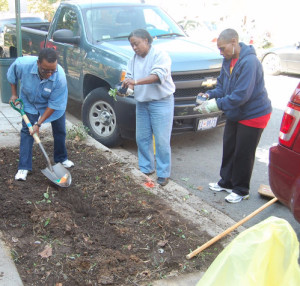 Join other MCC'ers to beautify our church's property in preparation for Easter and Spring. We'll rake and collect debris, trim bushes, pull weeds, plant flowers and make our church and neighborhood prettier for the Spring. We'll have fun while we work … and it is a great way to connect with other MCCers! If you can, please bring your landscaping tools (rakes, brooms, gloves, clippers, etc.). We'll have some light breakfast foods to fuel us. Please RSVP to Greg Snyder, gcsnyder01@aol.com, 202-427-6313.


CALLING ALL WHO LIKE TO SEW, CROCHET, KNIT…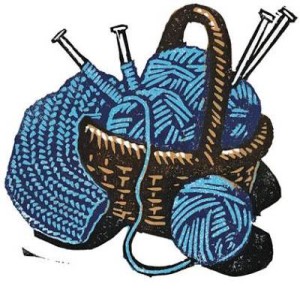 If you like to make things with your hands, Rev Cathy would like to speak with you. There is a ministry of caring that you can accomplish from your home or in a group. Making prayer shawls, stoles or scarfs. If you are interested in pursuing your ministry passion in this way, please contact Rev Cathy at revcathy@mccdc.com or 202-638-7373.