I know that at times I will be troubled,
I know that at times I will be belabored,
I know that at times I will be disquieted,
but I believe that I will not be overcome. Amen.
~Julian of Norwich
It takes courage to live the spiritual life. It is easy to get pulled into the negative compulsions of ego, greed and violence in thought, word and deed. We live in troubled times that threaten to overtake our souls. In the current season of disquiet, where do we go to be quiet and know that God is God? What inner courage will be required to go to that place?
In our scripture for this Sunday from John 14: 15-21, Jesus is inviting the disciples to courage. He is calling them to do the right thing even when the right thing is inconvenient. The beloveds of Jesus were living under the toxic imperial power of the Roman Empire. Each day they faced the threat of weapons and arrest. Jesus knew that the only thing greater than such force was love.
He made it clear to them that they were not standing alone in the call to courage. He bolstered them with a promise: "I will ask the One who sent me to give you another Companion, another Helper, to be with you forever." (John 14:17).
I recently read the excellent new bestseller Eleanor: A Spiritual Biography by Harold Ivan Smith. I was struck by her courage to bring hope to the oppressed by facing racist and political oppression through both word and action. "You gain strength, courage and confidence by every experience in which you really stop to look fear in the face. You are able to say to yourself, 'I have lived through this horror. I can take the next thing that comes along.' You must do the thing you think you cannot do." (Eleanor Roosevelt)
As Jesus taught his disciples, and as Julian of Norwich and Eleanor Roosevelt embodied, we can stand with courage because we do not stand alone.
See you Sunday at 9 AM and 11 AM.
By Faith, Rev. Elder Dwayne Johnson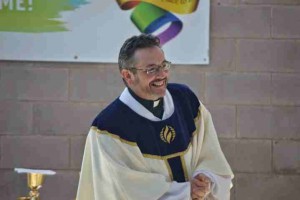 UPCOMING EVENTS MAY 2017
MCCDC & Friends are all invited: MCC BALTIMORE 45TH ANNIVERSARY CELEBRATION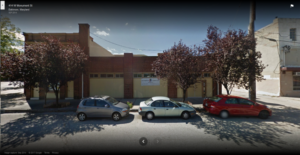 Sunday, May 21st at 3 PM
405 W Monument St
Baltimore, MD 21201
www.mccbaltimore.org
Rev. Elder Dwayne Johnson, preaching
&
Eclectic Praise, Special Music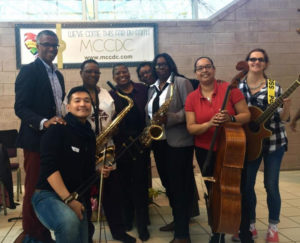 MCCDC's Pride Outreach Ministry

MCCDC's Pride Outreach Ministry invites you to share our message of God's inclusive love for all people – at the 2017 Pride events! Let us reach people who are hungry and thirsty for a community that is inclusive, loving and creative, and who need to know that MCCDC is the place to be!
MCCDC is partnering again with MCCs and other faith communities in the DMV area that share our message of faith & inclusion. Together we are a Pride coalition called "ChurchesUnitedInPride".
So, come out and be a part of Pride: Join us for the festivals and march with us in the Parade. We will also have a Pride shirt again. This year's message is "be the TRUTH you long for". Please look out for an online order form in the coming days.
If you have any questions about Pride, please contact Knut Panknin at knutpanknin@gmail.com.
Pride is a great way for us to be a collective rainbow breaking through the clouds of injustice and fear!
Pride dates:
TransPride – Saturday, May 20 (Studio Theatre, 1501 14th Street NW)
Black Pride – Sunday, May 28 (Walter E. Washington Convention Center)
La Fe / Latino Pride – Saturday, June 3 (MCCDC)
Pride Interfaith Service – Tuesday, June 6 (Calvary Baptist Church)
Capital Pride – Sat/Sun, June 10/11 (Dupont Circle/Pennsylvania Ave)

May 28 – Asynchronous online worship! More Informaion to come this week


Join the YAMs for an Open Mic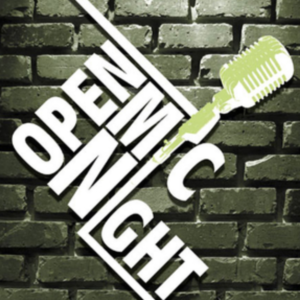 Join the YAMs for an Open Mic Night on Friday, June 9th from 7pm – 9pm.
All are welcome! A $5 cover is suggested to help fund the YAMs revival in September.

MCCDC SHARE Program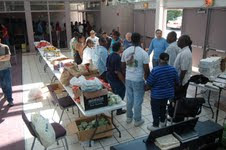 On the First and Second Sunday of each month please see Cecelia Hayden-Smith at the information station to sign up for SHARE.
Orders must be picked up here at MCCDC on May 27th between the hours of 10-11 am
Let's make share one of our great ministries, God gave us a directive to feed his sheep
That means you and me. Please donate.For more information contact churchoffice@mccdc.com or 202-638-7373

MCC Conference for People of African Descent(PAD)
MEET ME IN ST. LOUIS!
Today I registered for the MCC Conference for People of African Descent, Friends and Advocates (PAD). This is the 9th PAD Conference. Through the years, I have been challenged and inspired at these conferences. I have received tools to help me be a better though imperfect advocate. I have also made friendships that provide mutual nourishment to keep doing the difficult yet joyful work of justice. I would like for at least twenty people from MCCDC to join me from August 3-5 in St. Louis.
See You in St Louis! Rev. Elder Dwayne
Click Here for Registration and Conference Information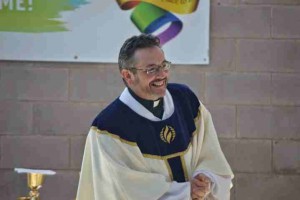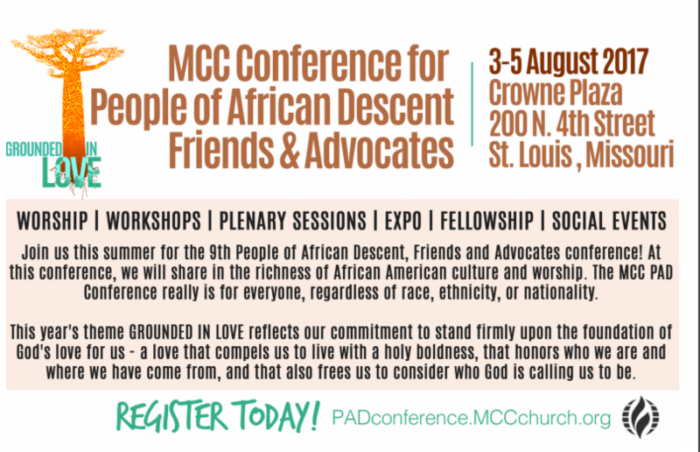 CHURCH NEWS
Creating a Life that Matters (CLM)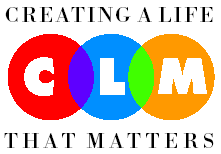 THIS TRANSNATIONAL SPIRITUAL DEVELOPMENT COURSE IS STARTING SOON!!!
Steve Jones and Rev Cathy Alexander will facilitate this 18 week discipleship course.
ABOUT THE COURSE:
Creating a Life that Matters (CLM) is a three-course curriculum which explores ways to rediscover relationship with the Sacred, with my Self, and with my Passion. These three courses correspond to the spiritual experiences of being changed, gifted and called.
Graduates of CLM will have been challenged to broaden their understanding of all that is Sacred; integrate their self-awareness into being authentic, aware leaders; and live their passion intentionally through the life and work of the church. CLM integrates art, scripture, music, film, journaling, and diverse spiritual resources to augment our exploration of the Christian path.
If you are interested in becoming a part of this amazing event or receiving more information, please contact Rev Cathy at revcathy@mccdc.com or 202-638-7373.

JOIN YOUR MCCDC FAMILY Night OUT at the Nationals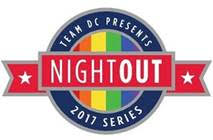 Tuesday, June 13, 2017
7:10 PM Nationals Park
Washington Nationals vs Atlanta Braves
Tickets are $30. Payment is due by June 4th. Payments may be made by cash, check, kiosk, text, or online. Also don't let the price of the ticket keep you from joining the group. Please contact Rev Cathy should you have questions at revcathy@mccdc.com or 202-638-7373.

MCCDC Health Fair and Flea Market Sponsor by the Older Adult Ministry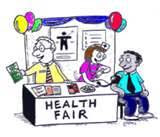 When: June 24, 2017
Time 1-4 PM
Place: MCCDC, 474 Ridge St. NW, Washington, DC 20001
The Health fair will provided FREE screening , testing and exercise tips.
At the flea market you can get sell items you no longer want or used. Tables are free and all profits from the sales go to MCCDC church.
For more information contact Rev Cathy at revcathy@mccdc.com or 202-638-7373.

5th Annual Party with a Purpose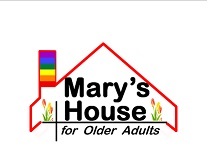 OLD SCHOOL DANCE PARTY
Saturday, May 27, 2017, 3:30 pm to 7:00 pm
HYATT REGENCY HOTEL,1000 H Street, NW, Washington, DC
Friendly Environments Donation: $20 advance / $30 at the door
If you are interested please go to the Information Station

PASTORAL CARE DISCERNMENT FOR 2017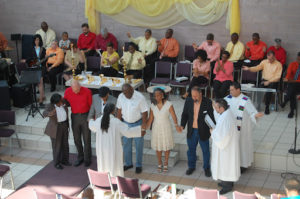 READY TO CARE? Willing to serve?
Do you have a consistent prayer life?
Are you able to honor confidentiality?
Are you on the journey of spiritual maturity?
Are you comfortable visiting hospitals and care facilities?
Are you able to set healthy boundaries?
If you answered yes to any of the above questions maybe
PASTORAL CARE MINISTRY is for you!
Informational and Discernment Retreat
Saturday, June 3rd, 9:30 am to 3 pm
Commissioning for 1 year Term
"These are the words of the Lord God: Now I myself will ask after my sheep
and go in search for them. . .and rescue them, no matter where they were scattered
in dark and cloudy days. . . I will search for the lost,
recover the straggler, bandage the hurt,
strengthen the sick, leave the healthy and strong to play."
~ Ezekiel 34: 11-12, 16; NEB

New!!! MCCDC Google Plus and Instagam Pages!
Click the links below to visit now !!!
Click Here to see MCCDC Google Plus Page
Click Here to see MCCDC Instagram Page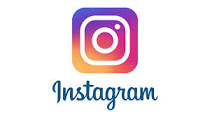 Join the National Center for Transgender Equality

Join the National Center for Transgender Equality on Friday, June 9th for a Transgender Lobby Day on Capitol Hill!
NCTE works hard in Washington D.C. to fight anti-trans legislation and promote trans inclusive policies, but we need you here too. Your presence and personal stories provide the human experiences that change hearts and minds. When you make your voice heard, your lawmakers take note!
This year, we want legislators to know the trans community and understand that we are a powerful force for progress. We must make it clear that the trans community is strong and organized and stands in solidarity with other communities under attack around the country.
Sign up here to meet with your representatives one-on-one.
Sign up here to meet with your representative one-on-one
When: Thursday, June 8th – Friday, June 9th, 2017
Where: Washington, DC
Who should register?
• Transgender people
• Parents and families of transgender people
• Transgender rights advocates and allies
What to expect
You will connect with a network of advocates and supporters of trans equality while gaining the tools necessary to effectively lobby your representatives in D.C. and your home state.
Join dozens of others who will walk the halls of the U.S. Congress sharing personal stories and encouraging legislators to do the right thing by supporting transgender rights.Limited travel and housing assistance is available. We want legislators to hear your voice.
Click Here For More Information
If you have more questions about this or anything else related to Lobby Day, contact me at kmasen@transequality.org.
Kory
Kory Masen, Lobby Day Organizer
National Center for Transgender Equality
CONNECT WITH NCTE
National Center for Transgender Equality
1400 16th St. NW, Suite 510
Washington D.C. 20036

RECYCLING is COMING!!
Throughout the Bible God teaches that we are stewards of our world. To be better stewards, MCCDC will soon begin recycling. Until we roll out a full-blown recycling program, we are asking everyone to do two things. First, we generate a lot of paper waste like left behind bulletins, newspapers and magazines. Please take these items home with you to recycle. Second, DC outlawed styrofoam in 2014. We appreciate people contributing cups and plates to the church, yet to be in compliance with the regulation we cannot accept styrofoam items any longer. If you want to contribute, please bring paper items—better yet buy ones that contain recycled material already! Thank you so much for your generosity and spirit of service.

TUESDAY BIBLE STUDY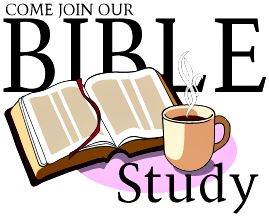 Please join the Tuesday Night Bible Study from 7-8 PM in the Welcome Hall. A time of community, fun learning and sharing. For more information please contact Dale Madyun-Baskerville at churchoffice@mccdc.com or 202-638-7373.

MCCDC LIVE STREAMING
MCCDC is going live! We have an opportunity to use of our AV system to reach outside our walls to many people who may not be able to join us in person. To make this happen we must have a subscription service that will provide us the ability to stream our services, concerts and special events, and expand opportunities for participation in our bible studies and other activities remotely. The testing done so far with streaming has generated a lot of excitement, particularly by those who have been unable to visit our church.
You can be a part of making this happen in a number of ways: (1) pray for our reach beyond the walls of our church (2) join others in donating to cover the one-time annual cost of the service and associated AV training for our volunteers; and (3) consider joining the AV ministry.
You can contact the church office with questions at 202-638-7373 or churchoffice@mccdc.com.

ELECTRONIC GIVING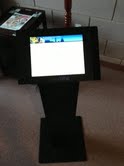 With EasyTithe, supporting the church is as simple as clicking a mouse or whipping out your smart phone.
Our new online system allows you to make a financial donation to the church with your credit card or direct debit from your banking account.
You'll be asked to set up your MCCDC EasyTithe Account. You can set it up to make a one-time/anytime donation or make a recurring donation.
You also can give by text 202-999-3841. Please contact the church office with questions at 202-638-7373 or churchoffice@mccdc.com.

YOGA CLASSES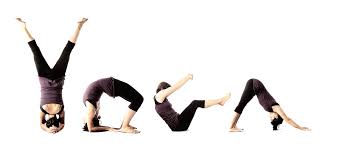 YOGA Classes at MCCDC! There is room for you!
To nourish your physical body in addition to your spiritual body. Yoga is held on Mondays from 7-8 PM. Hope to see you then. If you have questions or desire additional information please contact Rev. Cathy at revcathy@mccdc.com or 202-638-7373.
~ Namaste ("The Spirit in me honors the Spirit in you")

ADULT SUNDAY SCHOOL SCHEDULE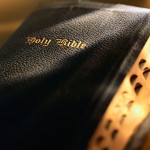 Adult Sunday School is held from 10:15 to 10:50. Please bring your coffee or tea to the upstairs conference room for the brief yet powerful time together. For more information contact Rose Herring at churchoffice@mccdc.com or 202-638-7373.

Jonah at Sight and Sound Theater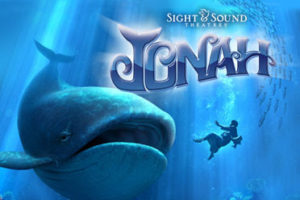 The Tuesday night Bible Study Ministry is sponsoring a trip to see the stage production of Jonah at Sight and Sound Theater in Lancaster, PA. The trip will be on Saturday Aug 19 leaving MCCDC by caravan at 8 AM and returning to MCCDC around 8 PM. This production will also complement the Tuesday Night Bible Study focus on the prophet Jonah in August. For more information please contact Dale Madyun-Baskerville at baskerd6109@gmail.com or 202-638-7373.
Click here to find out more information from about the show.