You're invited to the
MCCDC
Action FORUM
JOIN US July 31, 2014
"Our Families, Our Faith, Our Experiences; Conversations to Share with Your +1."
Action forums are gatherings that are designed to individually and collectively expand the possibilities to be increased forces for justice and integrity in our community. These possibilities are intended to be experienced through the lens of faith. Through speakers, film, concerts, creative partnerships, and community engagement the forum will actively integrate the role of this community of faith in social circumstances by putting ethical tools and resources into the hands of friends and members who seek to be at work in the local and global community today.
TUSHAR MALIK, NEW DELHI, INDIA
An evening for community to share their experiences and hear each other's' stories of coming out, acceptance, embrace, and struggles of the LGBTQIA community that echo across the world. Refreshments will be provided.
Our featured conversation partners will be visiting global HRC fellows who have a passion for community engagement, family and equality.
Please bring someone, your "+1″; this could be a family member, confidante, or conflicted relative. It will be a safe space where your guests are more than welcome to share their stories, or even just sit and observe."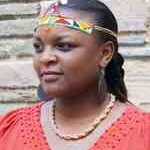 JANE (TJAY) WOTHAYA THRIKWA, NAIROBI, KENYA
WHEN: THURSDAY
JULY 31, 2014 -6:30-8:30PM
WHERE:
METROPOLITAN COMMUNITY CHURCH OF WASHINGTON, DC,
474 RIDGE STREET NW, WASHINGTON, DC 20001
COMING IN AUGUST 2014: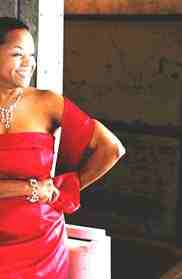 CASSANDRA WHITE
AUGUST 10, 2014
9AM AND 11AM SERVICES
A native of Houston, Texas, Cassandra White is renown locally, nationally and internationally for such vehicles as her performance as Liza Hughes in the Broadway Production of Civil War, performed at the St. James Theatre in New York and prior to that at the Alley Theatre in Houston, Texas, A featured singer with the Harlem Gospel Singers, Ms. White has performed in France, Germany and Switzerland in the show The Best of Gospel – Rock My Soul.
Cassandra began her vocal career singing in the church at the age of five. A graduate of High School of the Performing and Visual Arts and Texas Southern University, Ms. White is a
soprano beyond parallel.
She is currently teaching Elementary Music, and directing an internationally known multi-cultural gospel choir, The Gospel Ensemble. Her CD projects include Remembering the Spirituals and Twisted Torch: A Celebration of Life! Click to view Cassandra singing Picture Yourself, a song she composed for Twisted Torch: A Celebration of Life!