45 YEARS: We've Come This Far By Faith
"By faith we live!"  ~ 2 Corinthians 5:7
As we approach 2016, MCCDC's 45th Anniversary Year, you'll be hearing a lot about our story and our faith journey as a congregation. You'll also be invited to participate in creating our future. Through the years MCCDC has always had a life-giving ministry. Looking ahead, that will remain true. In preparation for worship for upcoming Sundays, I invite you to reflect on our mission:
MCCDC is committed to opening doors, to creating and sustaining spiritual growth, to inner strength, and to outward social responsibility. It is the mission of MCCDC to provide a life-giving home for all Lesbian, Gay, Bisexual and Transgender people and Allies. Our doors are open to all people.
BY FAITH, we will be celebrating 45 years of being a voice for love and justice in our region. Through the years, we've faced many challenges that have tested our faith. Faith has brought us through the tests, and faith is the hope upon which we stand.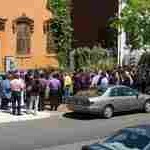 Plan now and mark your calendar for Saturday, September 12 from 9:00 AM to 3:30 PM. Yes, I'm asking for you to join me in an investment of time. It is an investment in the future of MCCDC. On that day we will be working with the question: "What Are We Called to Do as a Congregation?" Rev. Elder Don Eastman, a specialist in church growth and health, will be facilitating our work together.
Why is this so important? When we were founded 45 years ago we were the only church fully inclusive to LGBT people. We supported marriage equality before there was a hint it would ever become legal. In the early 80's we were the first to minister to those living with HIV and AIDS. Our leadership and special niche supported our growth through much of our history. Now, every community has at least one church that openly includes LGBT people, there are many support systems for those living with HIV & AIDS, and marriage equality is law. Thus, our future growth requires that we prayerfully determine a new focus for our future. Your voice on September 12 will help us decide where to focus our resources of money, time and talent to renew our growth and move forward with focused impact.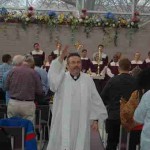 BY FAITH, our future is bright. God holds so much for us as we share gifts and exchange gifts with our neighbors. We've come this far by faith for almost 45 years. Faith is leading us forward.
By Faith,
Rev. Dwayne
CHURCH PICNIC SCHEDULED FOR AUGUST 3, 12:30-6pm!
The Older Adults Ministry is sponsoring the 2nd Annual Church Picnic, Sunday, August 3 from 12:30pm-6p.m at Rock Creek Park. There will be a trolley that will take folks from the church to the picnic site and return to the church at 5pm.
NEXT MEMBERSHIP CLASS TO TAKE PLACE JULY 26TH
If you have questions about MCCDC and what membership is about, class will be held on July 26th from 12:30 to 2:30 in the lower level conference room. All are welcome to attend. A light lunch will be served. PLEASE register so that we may have enough food and materials. Contact Rev Cathy at revcathy@mccdc.com or 202-638-7373.
CONSIDER ELECTRONIC GIVING FOR SUMMER MONTHS
Thank you for your generosity. As the summer approaches, please consider Auto Tithe and electronic giving. Contact the church office for more information at churchoffice@mccdc.com or 202-638-7373. For more information on how to discover your talent and spiritual gifts please contact Rev Cathy at revcathy@mccdc.com.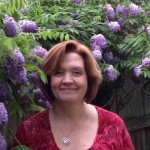 SLOWING DOWN FOR SOUL CARE
A Retreat on Rest and Spiritual Self Care
We live fast-paced lives that can be too stressful. When we take the time to slow down, attend to our needs for self-care, which includes spiritual care, or soul care, our perspective changes.
Our health improves, and we can experience more joy. In a supportive community, come for a day of intentionally slowing down, and
Journaling
Meditation and other spiritual practices
Sharing personal stories
Listening to your heart's longings
Date Saturday, August 15, 2015
Time 10:00am- 4:00pm (Bring your own lunch)
Location Metropolitan Community Church of Washington DC,
474 Ridge Street NW, Washington, DC
Cost $75
Rev. Elizabeth McCain is an interfaith minister, spiritual counselor, acupressure and energy therapist, and professional storyteller in private practice in Takoma Park, Md. She supports the LGBTQ community and our allies in living more meaningful and joyful lives. Elizabeth's specialty areas include grief and loss, forgiveness, end of life issues, transition, creativity, and spiritual development. Whether ministering, counseling, or performing, she believes that sharing and reframing our personal stories, heals hearts, and changes the world. To learn more about her work, go to
www.elizabethmccain.com. To register contact Rev Cathy at revcathy@mccdc.com or 202-638-7373. If you cannot afford the cost, please contact Rev Cathy.
BI-MONTHLY MINISTRY LEADER MEETING SET
FOR AUG. 7, 7PM-8:15PM
The next Ministry Leader Meeting will take place on Aug 7 from 7 – 8:15. Please contact Rev Cathy for more information at revcathy@mccdc.com or 202-638-7373
TUESDAY NIGHT BIBLE STUDY
All are welcome to join us for Tuesday Night Bible Study:
Date – Topic
July 28 – Children of the Promise
Aug 4 – Liberty in Christ
Aug 11 – Freedom
Aug 18 – Salvation
Aug 25 – Dealing with Doubts
ADULT SUNDAY SCHOOL CONTINUES
Let Us School You (And you can teach us a few things, too)
Adult Sunday School has restarted. It is held Sunday mornings between the two services from 10:15 'till 10:45, in the lower-level conference room.
First lesson is "Bible Basics, an Overview"
Bring your coffee and cookies. Sessions are short but pack a lot of punch.
It's a great way to spend a half-hour – learn something new and fellowship, too.
All are welcome and wanted.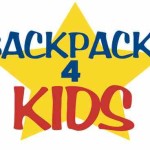 KICK-OFF WEEK
FOR THE BACKPACK 4 KIDS PROGRAM!
ADOPT A KID, WHY NOT TWO OR THREE!
WE WILL BE ACCEPTING BACKPACKS, SUPPLIES, AND YOU CAN ALSO DONATE WITH CASH OR CREDIT CARDS!!
Greetings!
In partnership with the community outreach program at NBC4 Washington, we are collecting backpacks and supplies (and credit card or check donations that would allow us to purchase those items). It only takes $20 to equip one student with a backpack and supplies for the school year. Why not adopt one kid, maybe two–how about 5!! Our goal is to provide OVER 300 kids with backpacks and supplies for the coming year. We are also encouraging our neighbors to help with the backpack program by donating supplies! We will be collecting supplies and donations over the next FOUR weeks! You can also reach out to folks at your work or send this eblast to family and friends!! Help MCCDC help kids in our community!!
Here's how you can help:
Donate a new backpack stuffed with school supplies
Donate school supplies
Donate securely online at www.mccdc.com, and select the "Donate" tab near the top, and choose "Backpacks 4Kids" in the dropdown menu. You can also click here.
If you would like to donate a backpack, the school supplies needed per backpack include:
New backpack
Two packs of loose leaf notebook paper
Two dozen #2 pencils
Two packages of cap erasers
Three spiral composition books
One yellow highlighter
Eight plain folders with pockets and brads or loose leaf binder with dividers
One package of 24 crayons and/or one package of colored pencils
Small pencil or supply box or zippered supply pouch
Two composition books
Paper glue
Box of Kleenex
2 packs of copy – white paper
12-inch ruler
We have big blue tubs in the Welcome Hall. Drop-off your donations during the week and before or after the Sunday Services. If you need more information, please contact Mark Kornmann at mark@mccdc.com